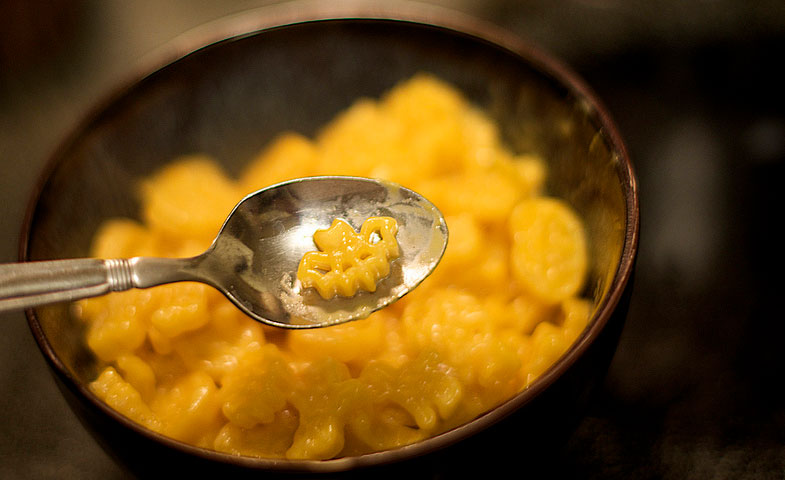 There is really nothing more magical than a nice plate of steaming hot macaroni and cheese. That flavorful cheesy blast just exploding in your moth is really what dreams are made of.
Even though most people really have no leftovers, sometimes you're in a position where this magical meal needs to be reheated. If you are going to be doing the whole mac and cheese from the fridge and you want it reheated, then don't be like our little friend in the video below, absolutely hating reheated mac and cheese.
There is a science (well not really) behind it and down below I will show you how to heat up mac and cheese and the best options available.
Reheat on the Stovetop
This is really the best way to reheat this cheeseorific meal and everyone should master this very important skill in their lifetime.
While it might seem easy, special care needs to be taken as you do not want to burn your dish. This is why it is advisable to use a double boiler. If no double boiler is available, you can use a sauce pan.
---
---
Add some milk, about ¼ cup to the mac and cheese
Pour into the pan or boiler.
Heat on a low flame, gently stirring, making sure you do not burn or scorch the dish.
Continue stirring until the dish is fully reheated.
Take out and enjoy.
Once this is finished, you should end up with a perfectly, piping hot meal that I am pretty sure you will enjoy to the last bite.
You Can Also Use a Microwave
Many people swear by the microwave as it is quick and gets it heated up in a jiffy. If you plan to use this method, please ensure that you do not put it on high, as that could change the texture and taste of the whole meal.
Place macaroni and cheese in a microwave safe container.
Add milk.
Cover with a damp paper towel or saran wrap
Reheat on low until fully heated.
You might have to stir it around a couple of times and then reheat again, just to make sure it is heated consistently.
This is by far the quickest method and you should be digging down in no time. Really quick and easy to do.
---
---
Don't Forget the Crockpot
While all the options mentioned above are quick and to the point, you can also easily reheat mac and cheese in a crockpot. This works best, if you just want it piping hot right in time for dinner, or if you are in no rush.
It's a good idea to spray the crockpot with non-stick spray, as this will not make the cheese stick, when reheating.
Put the mac and cheese in the crockpot.
If you want, you can add a bit of milk, as this will give a bit of moisture to the dish and make it super-creamy once again.
Adjust the time on the crockpot slow cooker, and from there you will be able to determine when you want it heated up by. You can set it on the low, if you won't be eating it for anytime soon, or high if you need it in a couple of minutes.
The slow cooker really gets the job done and you cannot discount this reheating method at all.
So What About Baked Mac & Cheese Casserole?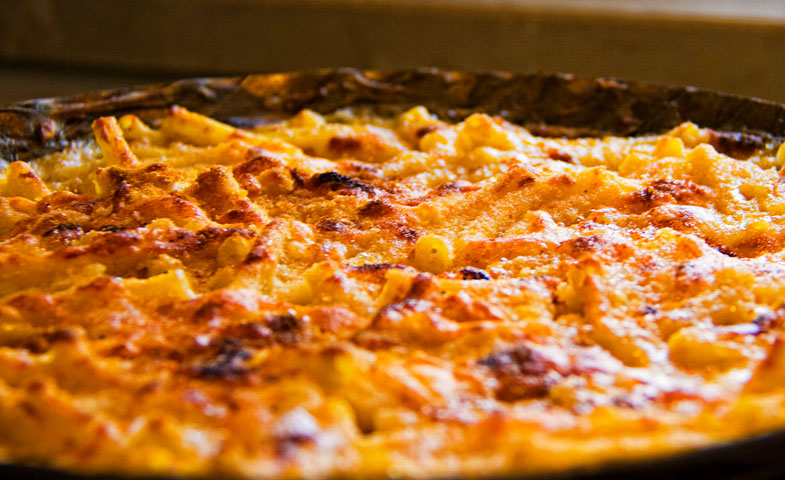 Well, I won't leave out reheating instructions for those who might enjoy their baked mac and cheese casseroles.
The best way to reheat this dish is really putting it in the oven. It will take a couple of minutes to get it done, depending on how thick the casserole is, but it is totally worth the wait time.
What you will need to do is:
Pour some milk over the casserole, so as to give it some moisture.
Cover the casserole with aluminum foil.
Place inside the oven at 350°F
You can expect to reheat it for about 20 to 40 minutes, depending on how thick it is.
If you want, about five minutes before it is finished, you can pull back to aluminum foil and sprinkled more breadcrumbs, to get that crispy top layer.