You ended up here because your kid wants a Harry Potter cake and you are looking for ideas?
Well, the good thing is that you are in the right place. The reason why we created this round-up list is for people like you.
We have spent the time curating and organizing 15 absolutely amazing Harry Potter birthday cake ideas and designs, some of which I guarantee will be perfect for your upcoming party.
So be prepared to be amazed.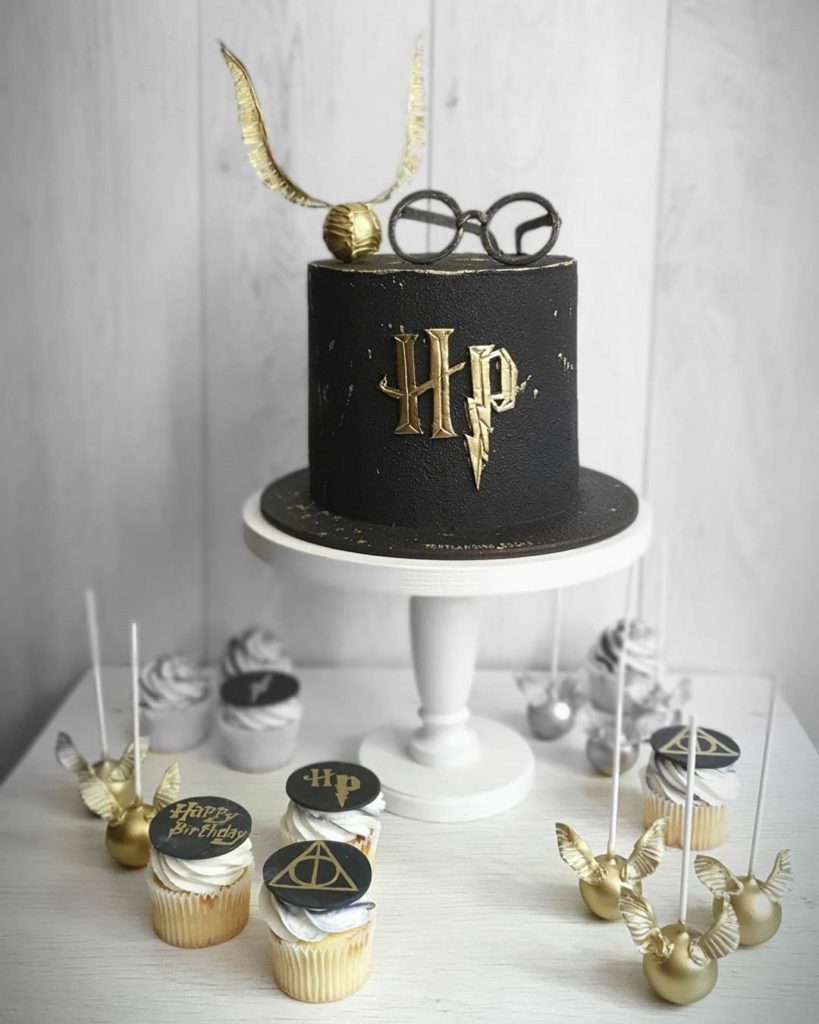 You can have an amazing looking cake that is not over the top, but really simple. The key is taking the different Harry Potter elements and combining them together perfectly.
Glasses, The Golden Snitch and the 'HP' logo is more than enough to get the party started.
---
---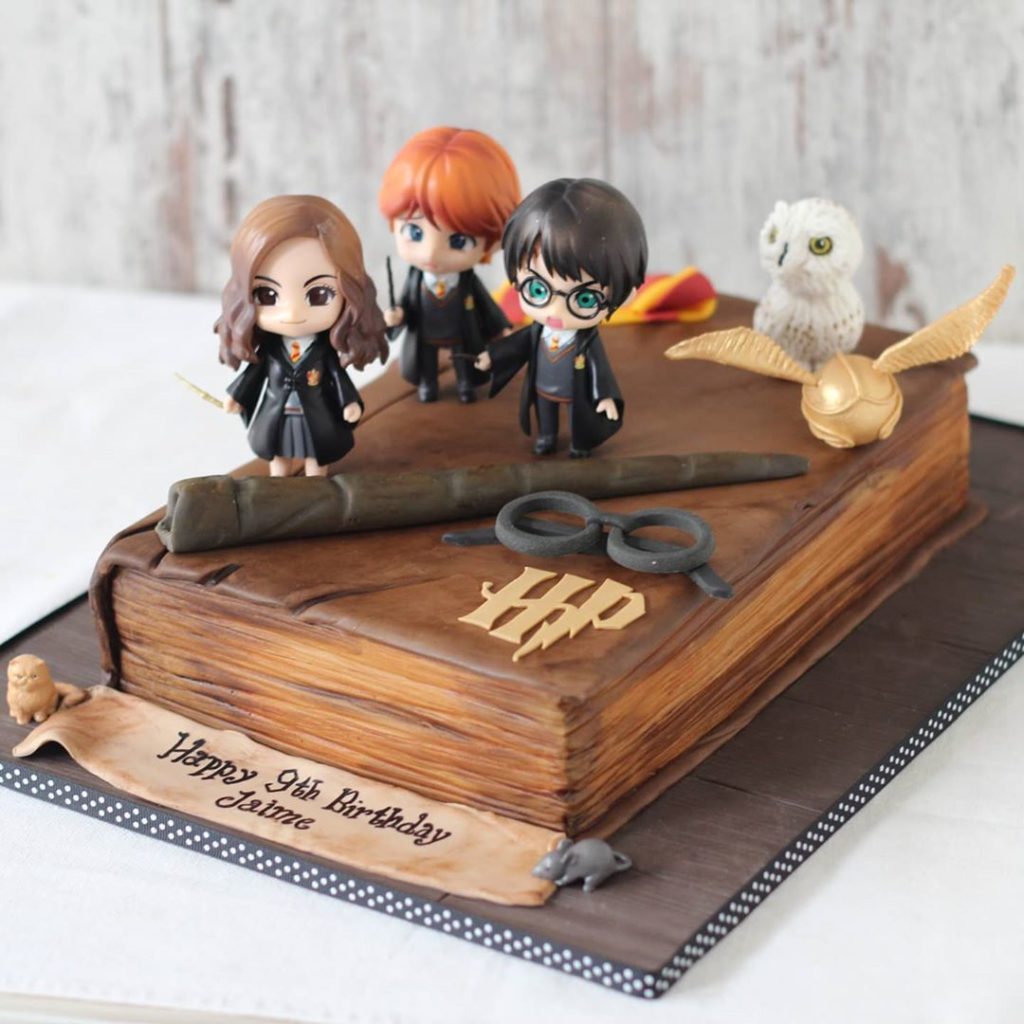 There are many different options you can go with when looking at Harry Potter cake ideas. Cloud 9 Bakeshop threw in various elements from the book/movie along with cute renditions of Harry,Hermione and Ron.
If you are looking for something impressive, this style of cake is definite an attention grabber.
---
---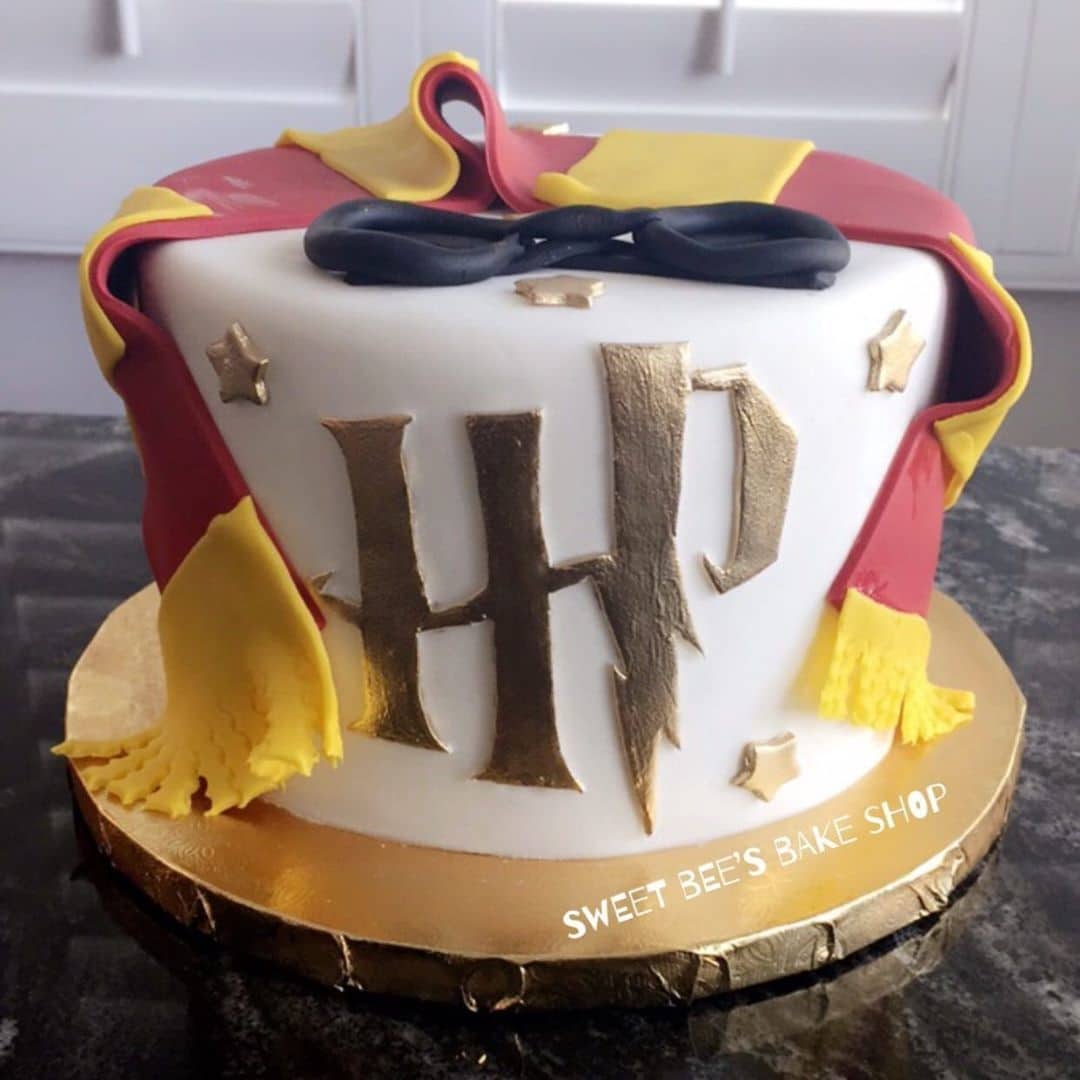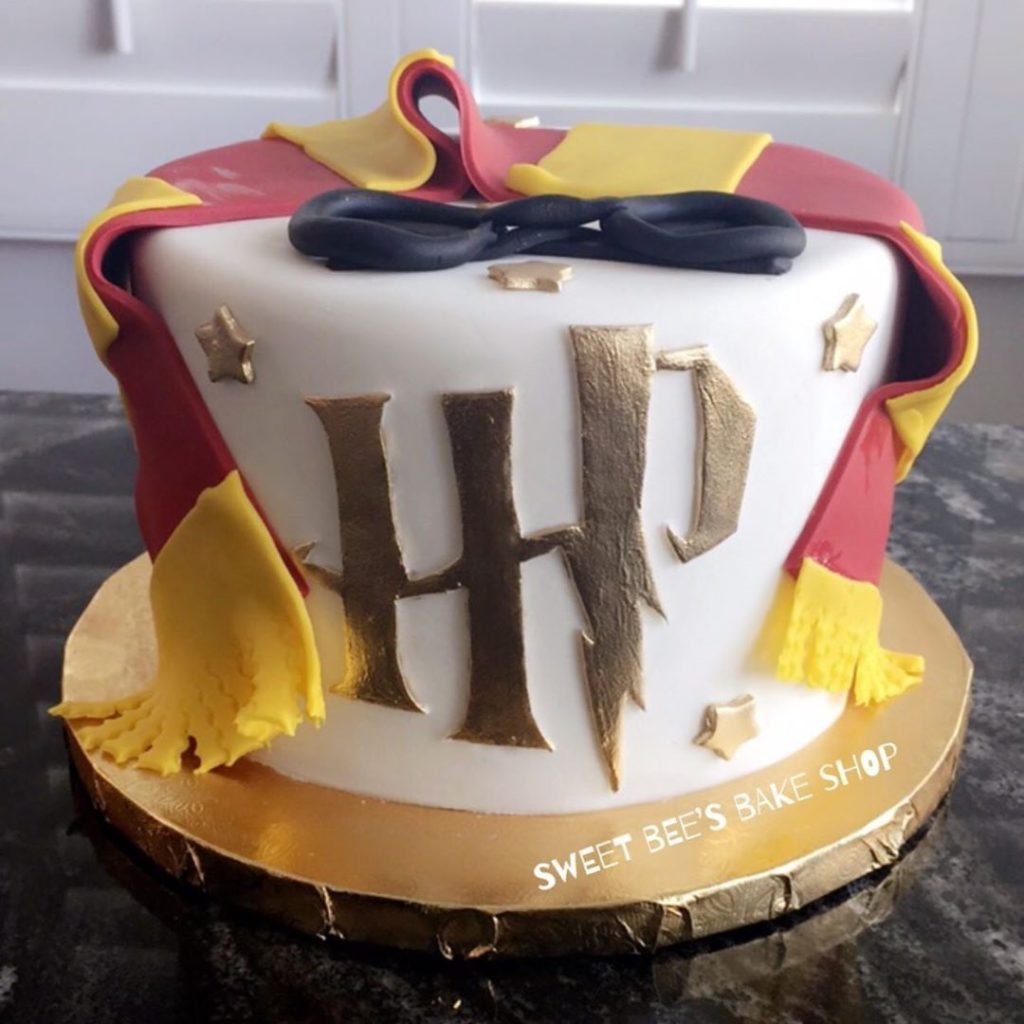 It is easy to get carried away with the different Harry Potter birthday cake designs. The thing is, the more complex, the more expensive the cake will be.
A great simple cake, that also looks good is what Sweet Bee's Bake Shop delivered. It was a simple fondant cake, draped with Harry's scarf, glasses and logo.
Simple, yet very effective.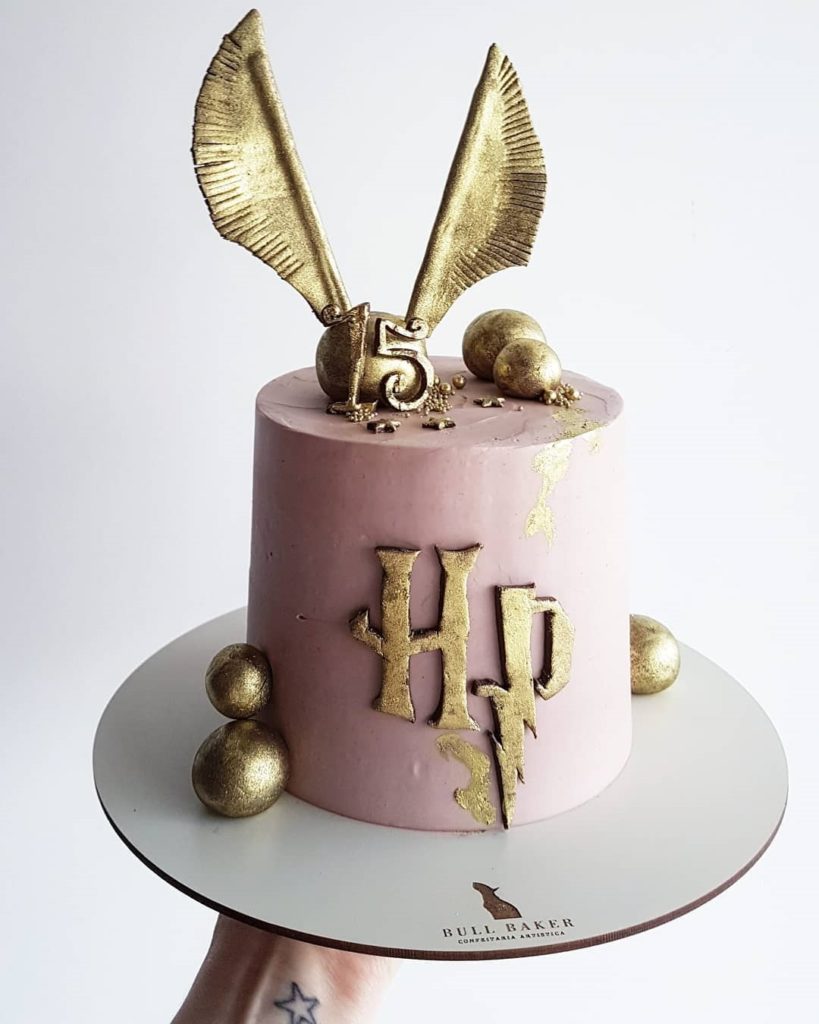 Most Harry Potter cake designs incorporate the logo and the Golden Snitch. The above option from Bull Baker brings the elements to life in a very eye-catching manner.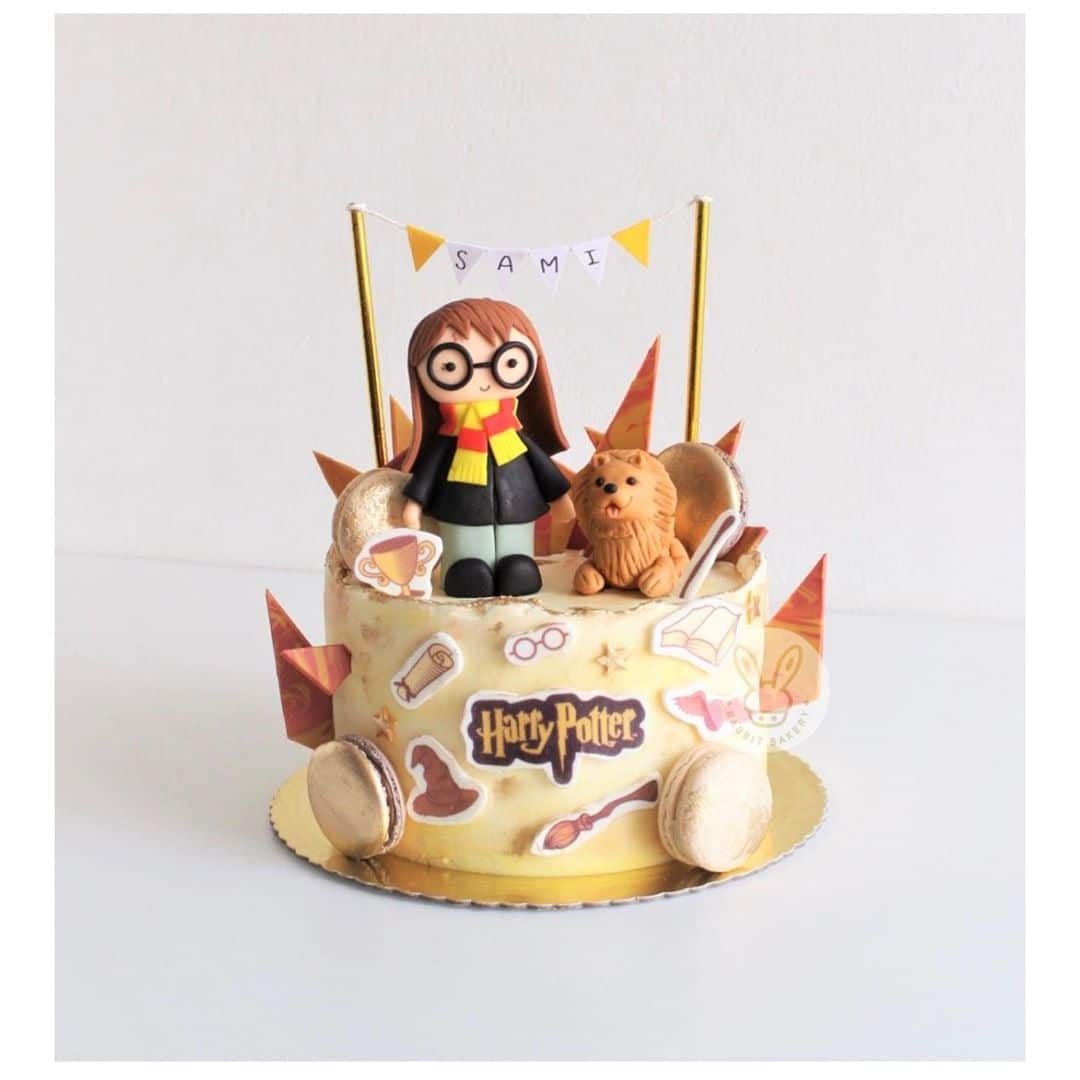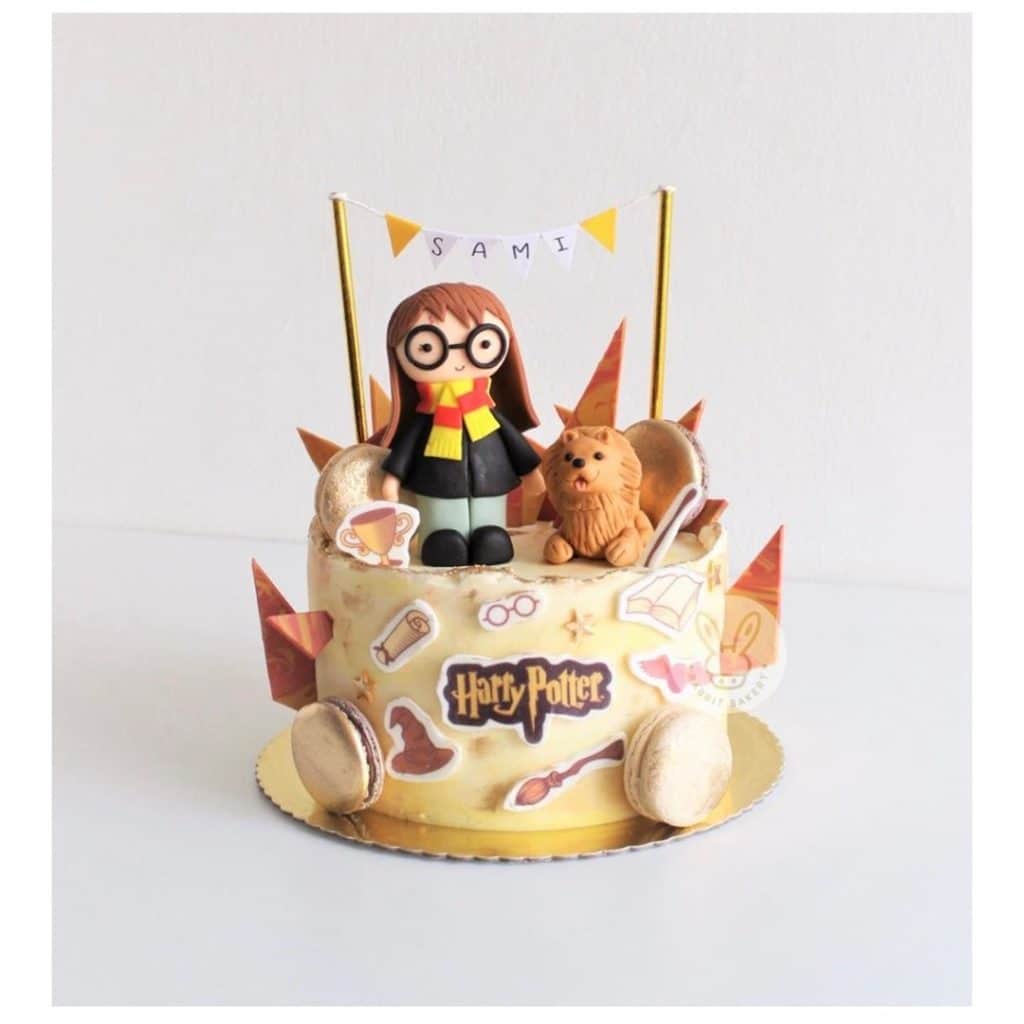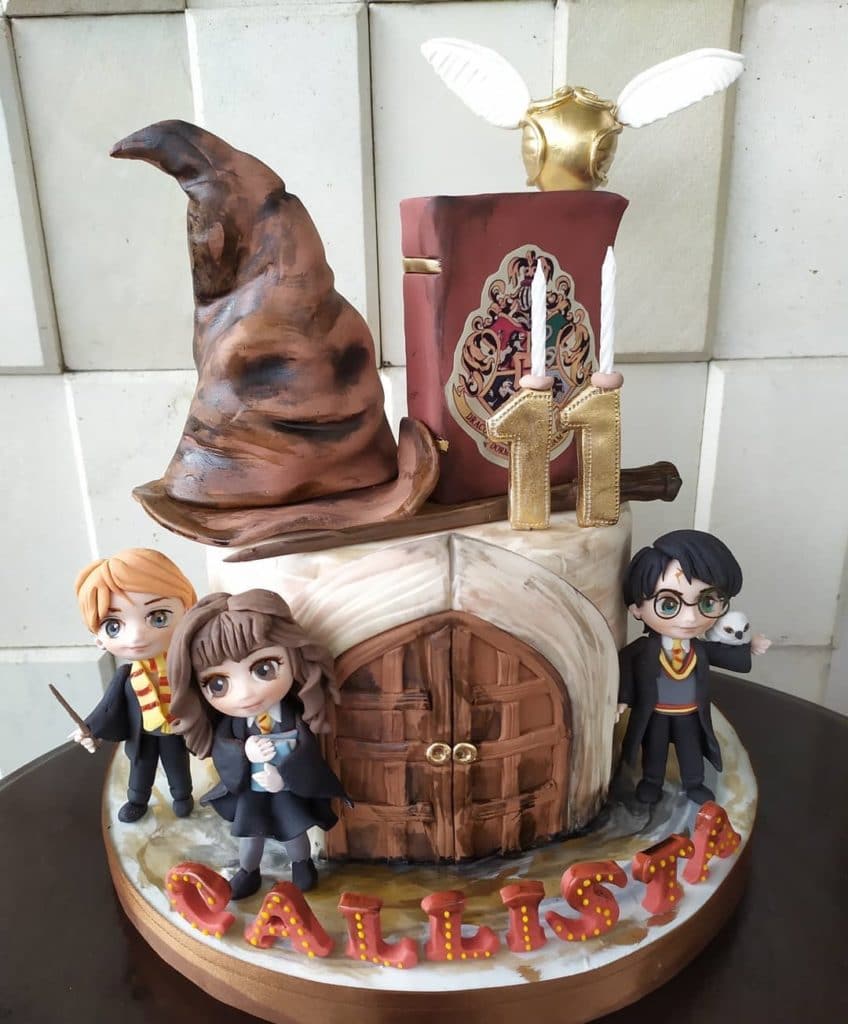 If you want to impress the birthday boy and girl, you could get a cake that replicates Harry Potter's world. A cake like the one above from @momsrecipebali does a good job of capturing the world of Harry, but best believe you are going to have to pay for such workmanship.
It is worth the cost, just for the wow factor alone.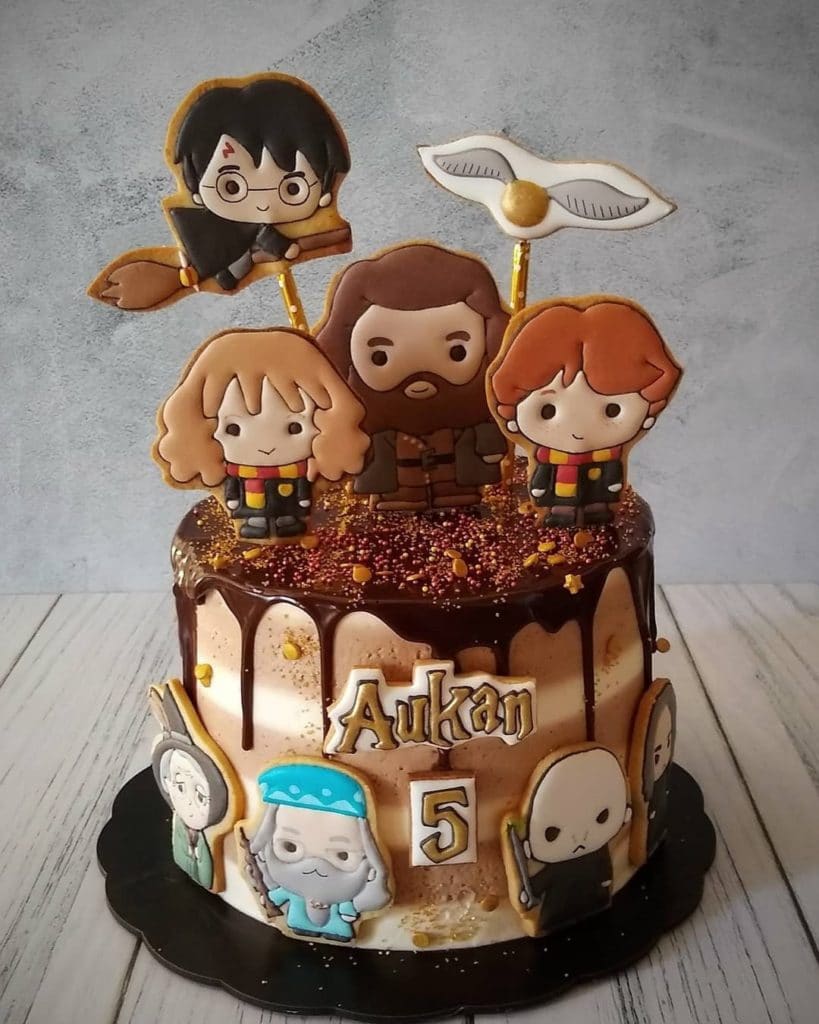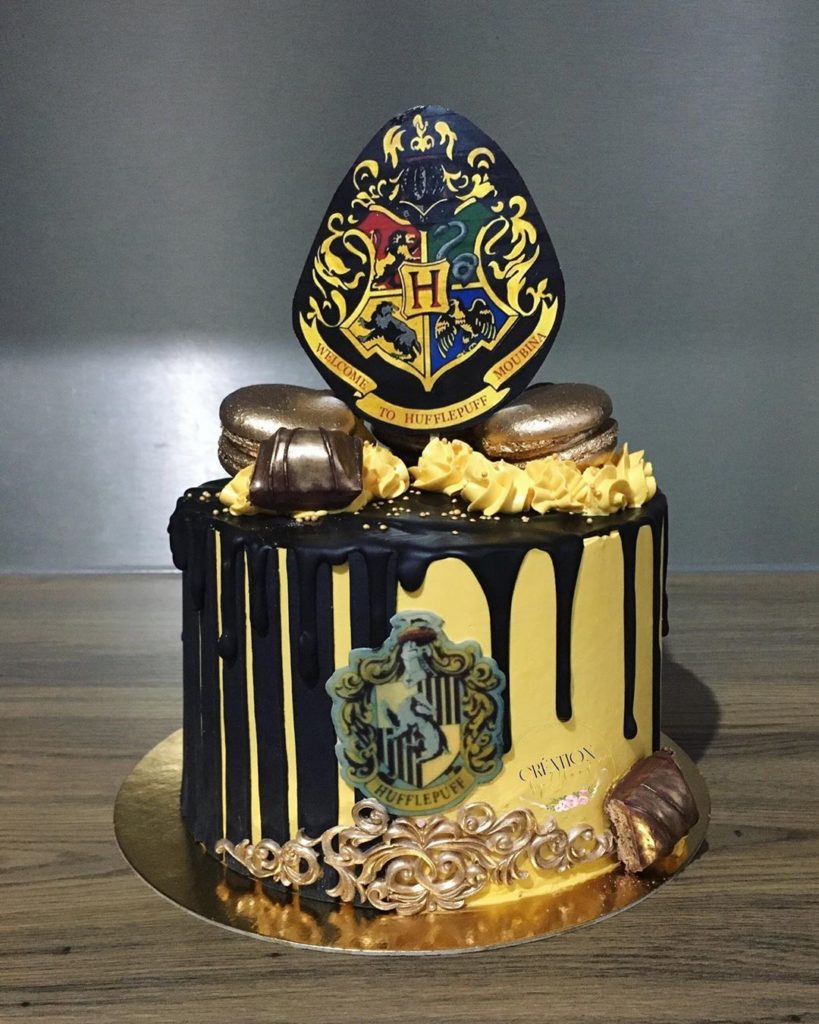 A simple cake can be taken to the next level, once you have the right embellishments. The use of complementary colors from Harry Potter, along with the school's crest and others trinkets, are enough to bring out the smile in whoever receives a cake like this.