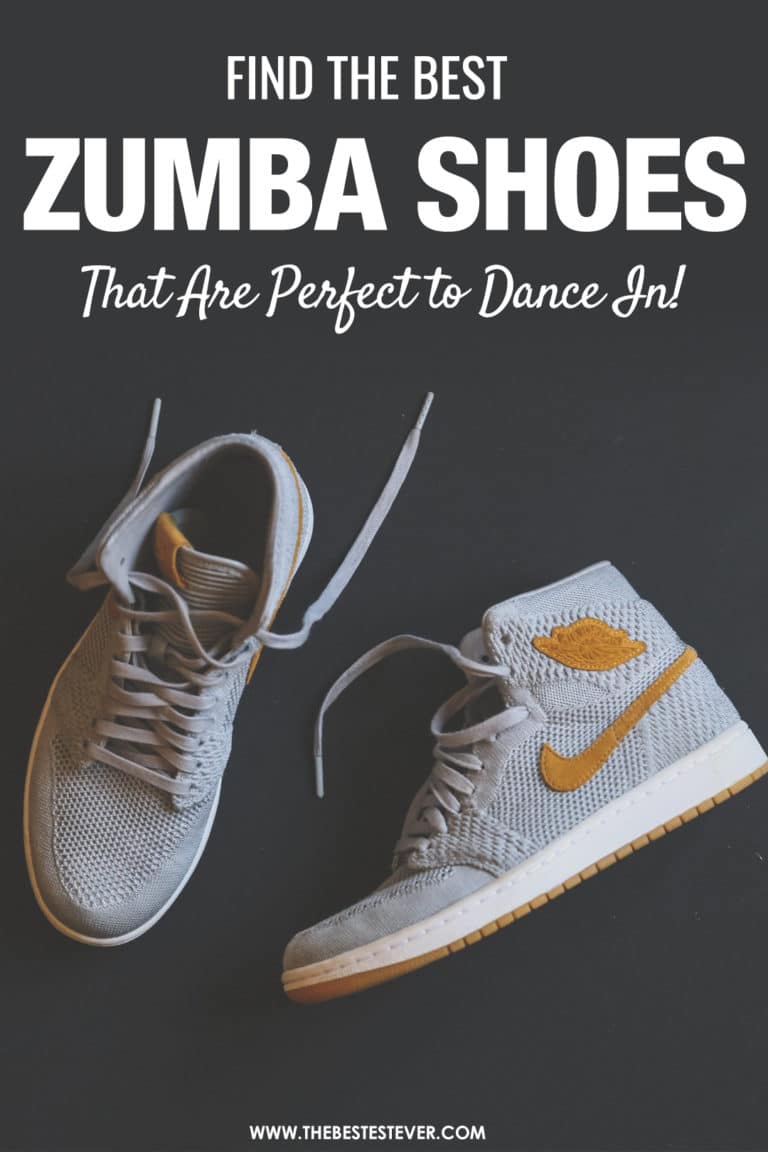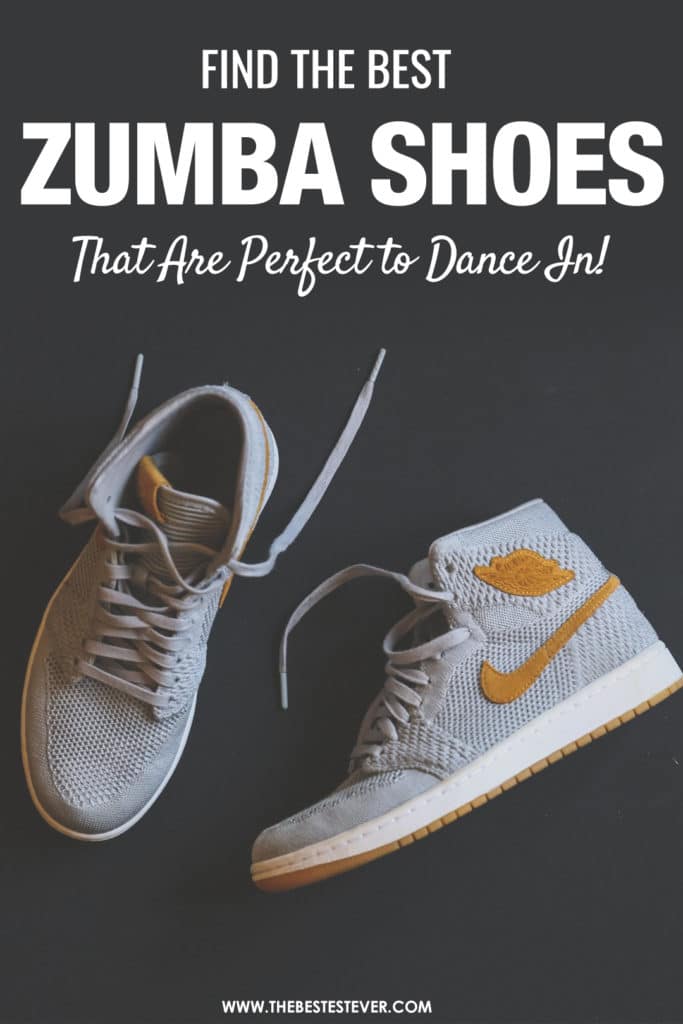 Want to know what are the best Zumb shoes you can buy? In this guide, we highlight the best sneakers for 2022 that you can dance in. We also provide an in-depth look at what you need to look for when choosing your sneaker, what type of shoes you can wear and other information you will find helpful.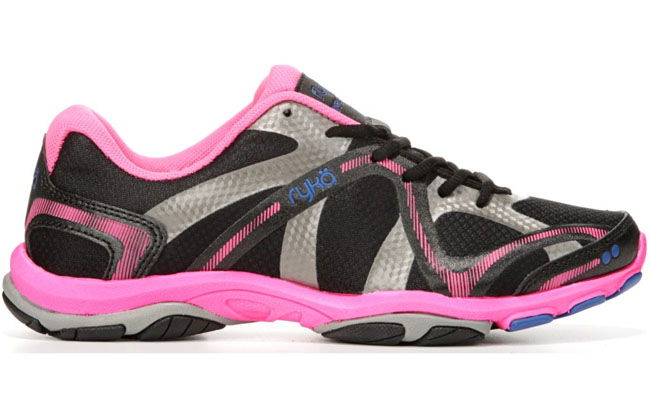 Ryka Influence
Designed for dance
Pivot points for easier movements
Popular choice for Zumba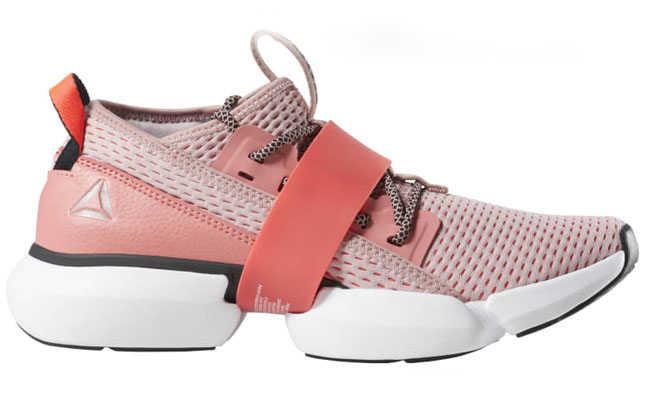 Reebok Guresu 2
Great to dance in
Stylish and looks really good
Split sole for easy movements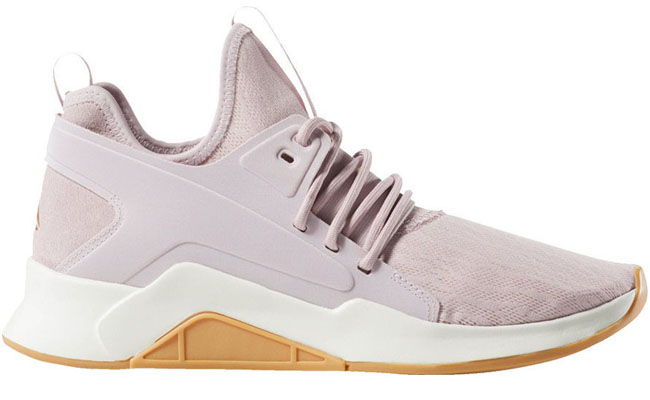 Reebok Guresu 2
Designed for dance
Pivot points for easier movements
Popular choice for Zumba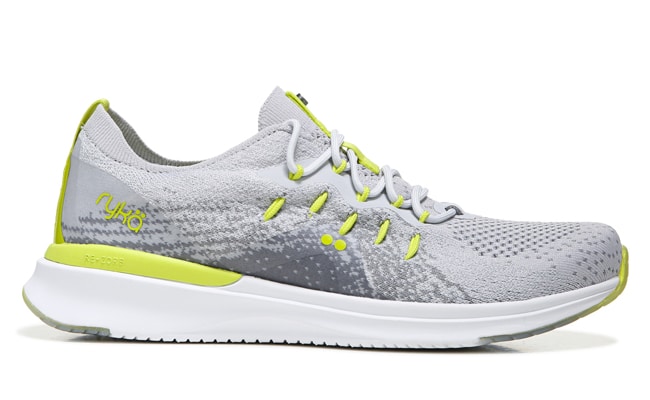 Ryka Momentum 2.0
Designed for dance
Pivot points for easier movements
Popular choice for Zumba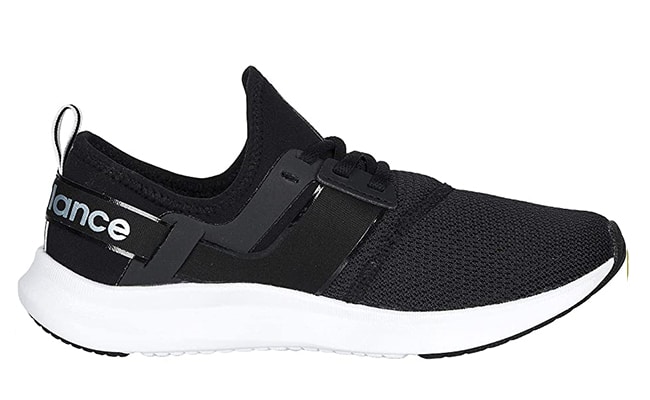 New Balance Nergize Sport
Designed for dance
Pivot points for easier movements
Popular choice for Zumba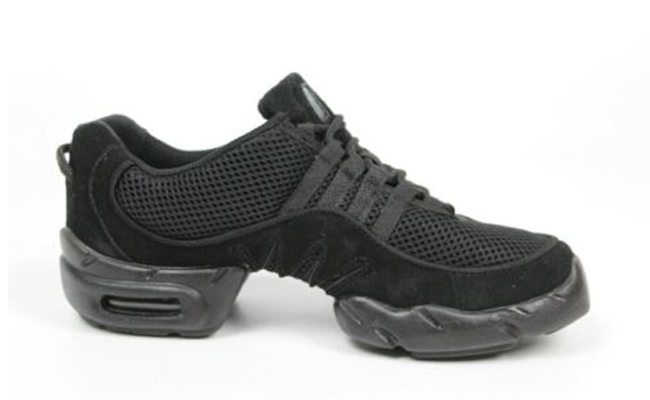 Bloch Boost DRT
Designed for dance
Pivot points for easier movements
Popular choice for Zumba
Best Shoes for Zumba Class in 2022
There are tons of different options that are available. It can be challenging trying figure out what is good or not, but not to worry. I have compiled a a comprehensive list of the must have Zumba shoes that are practical, comfortable, stylish and also affordable. (Did I also mention FREE SHIPPING)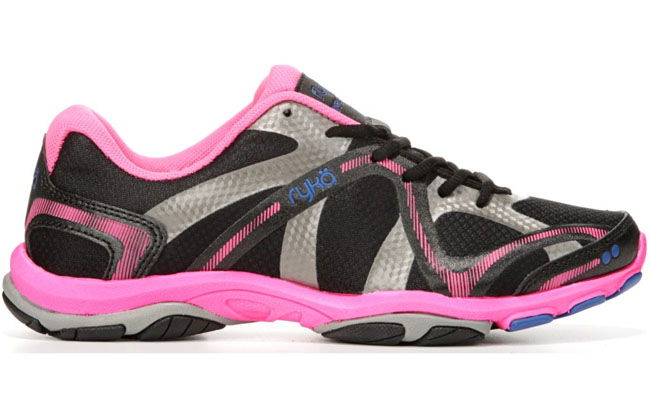 The Ryka Influence are excellent shoes for Zumba and by looking at the reviews, you can see that the majority of people use it for dance fitness classes and they are extremely satisfied with performance. What makes the Influence so good is that it is extremely comfortable and has great support. These are 2 important features to look for, especially when you will be dancing and on your feet for an hour or so. The pricing is also great, especially for what the sneaker is able to deliver.
Synthetic and mesh upper in a high-impact studio fitness sneaker
Dual density foam midsole with high impact N-Gage EVA energy return provides shape retention and cushioning on impact
Traction outsole with footprint design and Pivot Points for ease of movement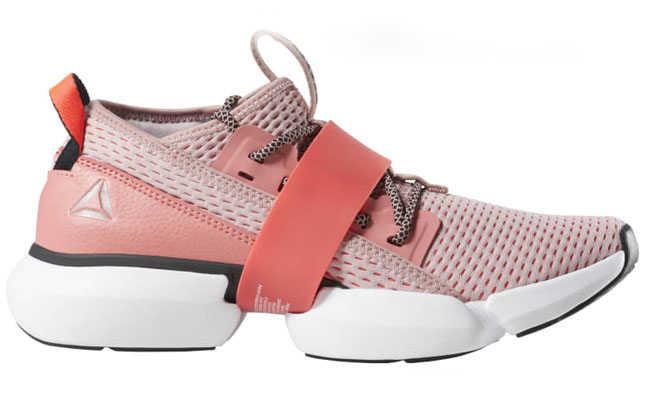 Reebok makes great dance fitness shoes and the Reebok Studio Flex is one sneaker that is designed specifically for dance aerobics classes. This is a very popular choice among dancers, simply because it is easy to move around in, thanks its split sole design which allows for easy movements and flexibility
Stretchy and breathable knit textile upper
Designed for: Bodyweight studio workouts
Split sole for flexibility and comfortable movements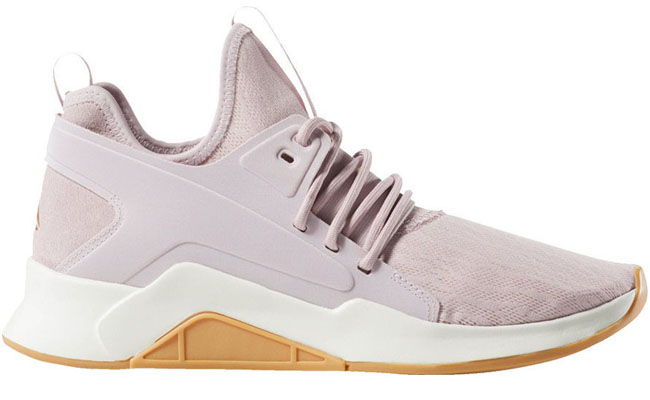 Another Reebok sneaker makes the list. The Guresu 2 is designed for dancing and that is exactly what you need for your Zumba class. What makes it feature so high on our list is that it delivers everything a Zumba shoe should have. Easy to move around in, great shock absorption and a pivot point which makes it easier to turn.
Best for: Training, dance, studio workouts
Cushioned full rubber midsole for shock absorption
Turnzone pivot point highlighted on the outsole for easy and precise 360-degree movements
4. Ryka Momentum 2.0: From $65.00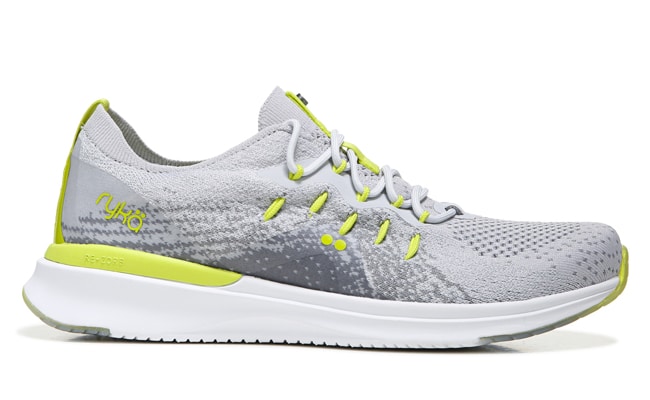 What makes the Ryka Momentum 2.0 so good is the fact that they are pretty lightweight, have excellent support, are comfortable and looks really good on the feet. The shoe also has a small pivot point, which makes turning easier to do. You can almost say, that this is the perfect choice for Zumba.
Breathable mesh upper in a high-impact studio fitness sneaker with a round toe
High-impact N-Gage EVA energy return foam midsole provides extra cushioning at key pressure points in the heel and forefoot
Rubber ergonomic outsole with dance & studio Pivot Points for ease of movement
5. New Balance Nergize Sport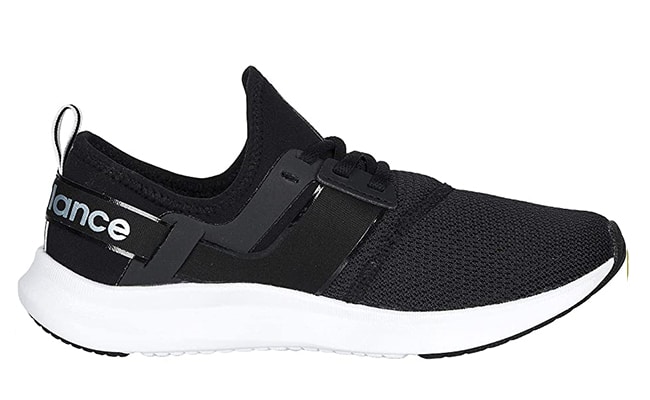 If there is one thing I love about New Balance is the fact that they really put the effort into performance, design and style. With these Trainers, you are getting amazing footwear that is designed specifically for dance aerobics classes. You will love the lightweight design, as well as the little pivot point at the bottom that will make it easier to spin in. They are very comfy on the feet and really some nice looking shoes that will match your gym attire perfectly.
Bootie construction lets you slip the shoe on and off easily.
Laces are integrated into the strap so you can pull it tight around your heel as you lace up the shoe.
Delta node traction pattern offers multi-direction traction for a variety of surfaces.
6. Bloch Boost DRT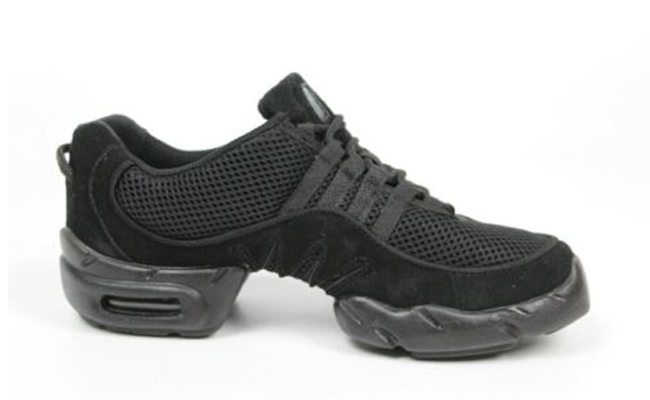 Bloch is a company that has a tradition for making high quality dance shoes and The Bloch Boost DRT lives up to the company's reputation as it is a top of the line footwear that dancers love. This shoe has excellent support and is extremely lightweight. You should have no problem pulling off whatever dance moves you are going to be doing in the class. Even though it performs really well, another thing that stands out about it is that it is very stylish and looks good.
Ergonomic triple forefoot outsole design to mimic natural movement of foot
360 degree dynamic multi directional midfoot stretch mesh giving incredible articulation and flexibility
High density TPU POD in forefoot for total control of movement giving stick and spin as needed
Do You Need Special Shoes for Zumba?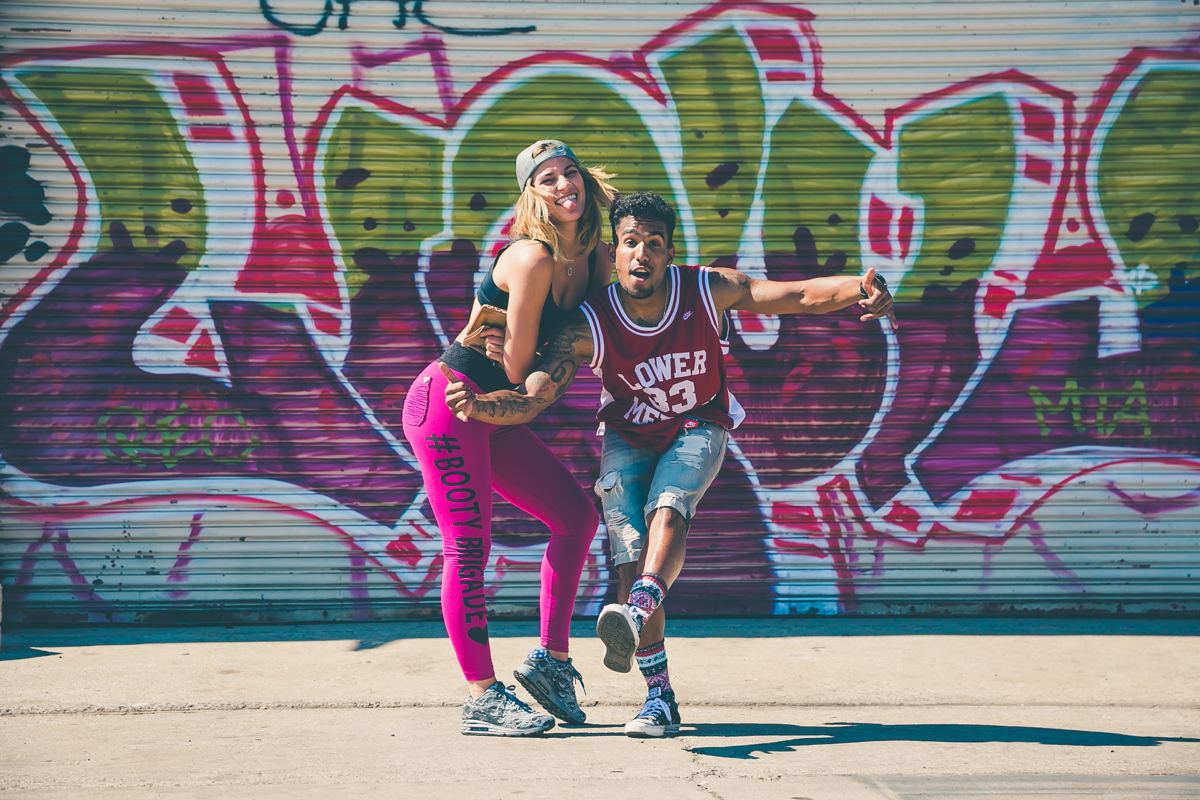 As you can see, the table highlights the must-have shoes for Zumba and before I get into a more detailed look at the sneakers, let's look at what you should be looking at before you choose your Zumba shoes.
If you ask any instructor what shoes you should wear to class, many would give you their recommendations (many of which are on this list) or some might say that you can wear any shoe, once it is comfortable and you can dance in it.
Everything about the previous statement are true, once the sneaker has certain features.
If you have a sneaker that is very comfortable, lightweight, and supportive, has a good fit and does not have excessive grip, then it could be a good option to wear to your dance aerobics class.
Let's spend a moment and look at some must-have features you should look for when choosing your new Zumba sneaker:
1. Sneakers Need to be Comfortable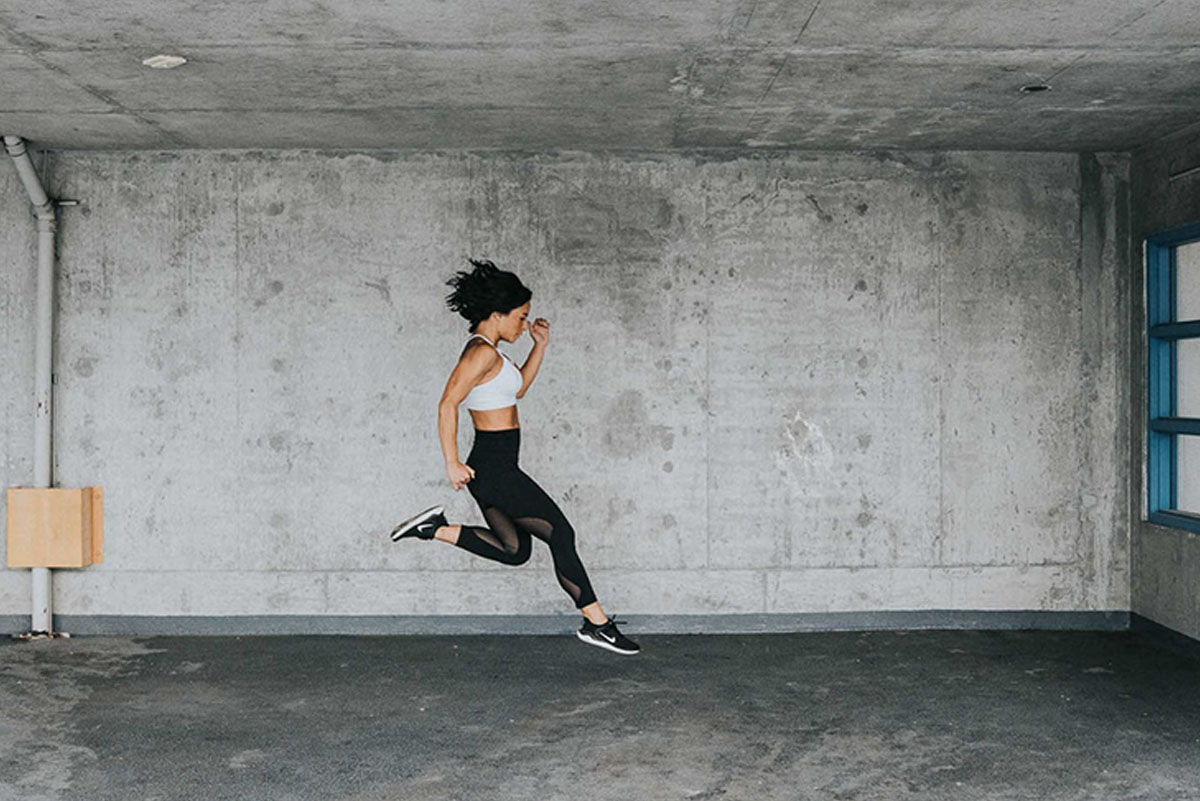 Comfort is by far the most important feature that you should look for when choosing dance aerobics (Zumba) shoes.
When dancing, you have to be comfortable, especially since you are going to be doing a lot of dancing, jumping, twists and other moves. Because of this, you are going to want to wear the most comfortable footwear possible.
The sneaker that you choose should provide excellent cushioning, as well as not hurt your feet. Wear something that has a good fit and make sure it is not too tight and uncomfortable to move around in.
2. Make Sure They're Lightweight
I can say this confidently, that if you want really want a good pair of Zumba shoes, then make sure that you get something that is really lightweight.
Heavy shoes can almost feel like cement blocks on your feet and if you try to imagine dancing with something weighing down your feet, it is just going to get tiring and eventually unbearable.
Wearing a sneaker that is very light in weight, will give an added boost to your performance, especially when dancing and pulling off all those moves in your Zumba class.
3. They Should Offer Good Support
It is super-duper important that you have a shoe that offers excellent support to your feet.
You are going to be doing a lot of jumping and dancing in your Zumba dance fitness class, as well as a lot of side to side/lateral movements. Because of this, you should look for a Zumba dance shoe that will keep your feet secure when doing this high impact activity.
A research article done in 2014 shows the importance of wearing the right shoes for athletic activity. In the article, researchers highlighted that wearing the wrong shoes for high-impact sports like Zumba, could result in serious medical issues.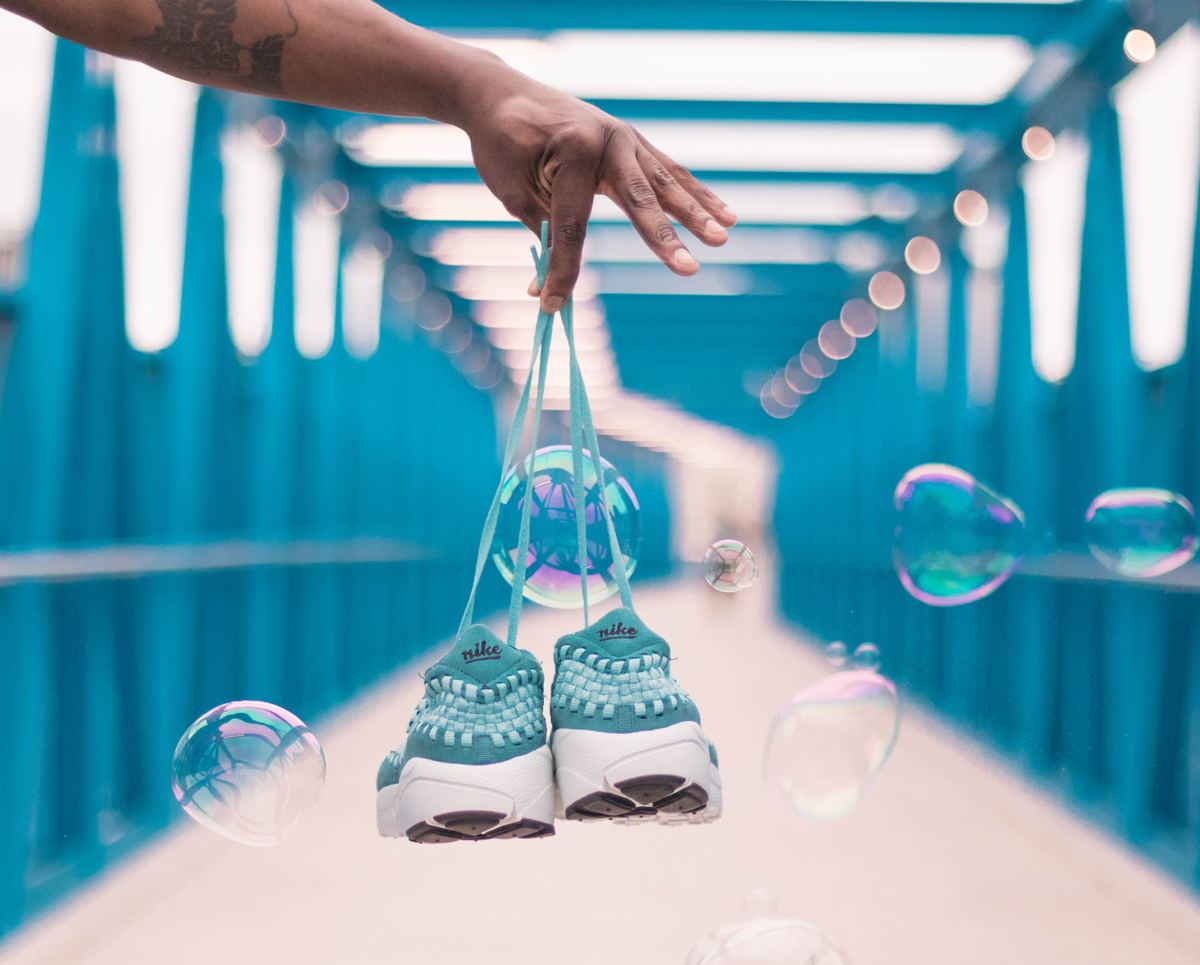 4. Make Sure the Shoe Doesn't Have Too Much Grip
You definitely do not want to wear something that has too much traction/grip. You are going to be doing a lot of dancing in your Zumba class, which means that there is going to be a lot of twists, turns and sharp moves.
Sneakers that have too much grip on the bottom will make it very difficult to pull off the necessary moves that are needed in your class.
Another thing to note about shoes with too much grip, is there is a good chance you could injure yourself. Imagine trying to make a quick turn in shoe that wasn't designed for those kind of movements. While you are expecting to make a smooth move, the shoe with excessive grip could keep your foot in place. The end result, a possible ankle, knee or leg injury.
5. The Shoes Should Be Breathable
A breathable sneaker is also really good to have. Zumba is pretty intense and your feet are going to get hot, which means a lot of sweat. If you have a shoe that allows your feet breathe, then that will add to your overall comfort level.
Why Type of Shoes Are Good for Zumba?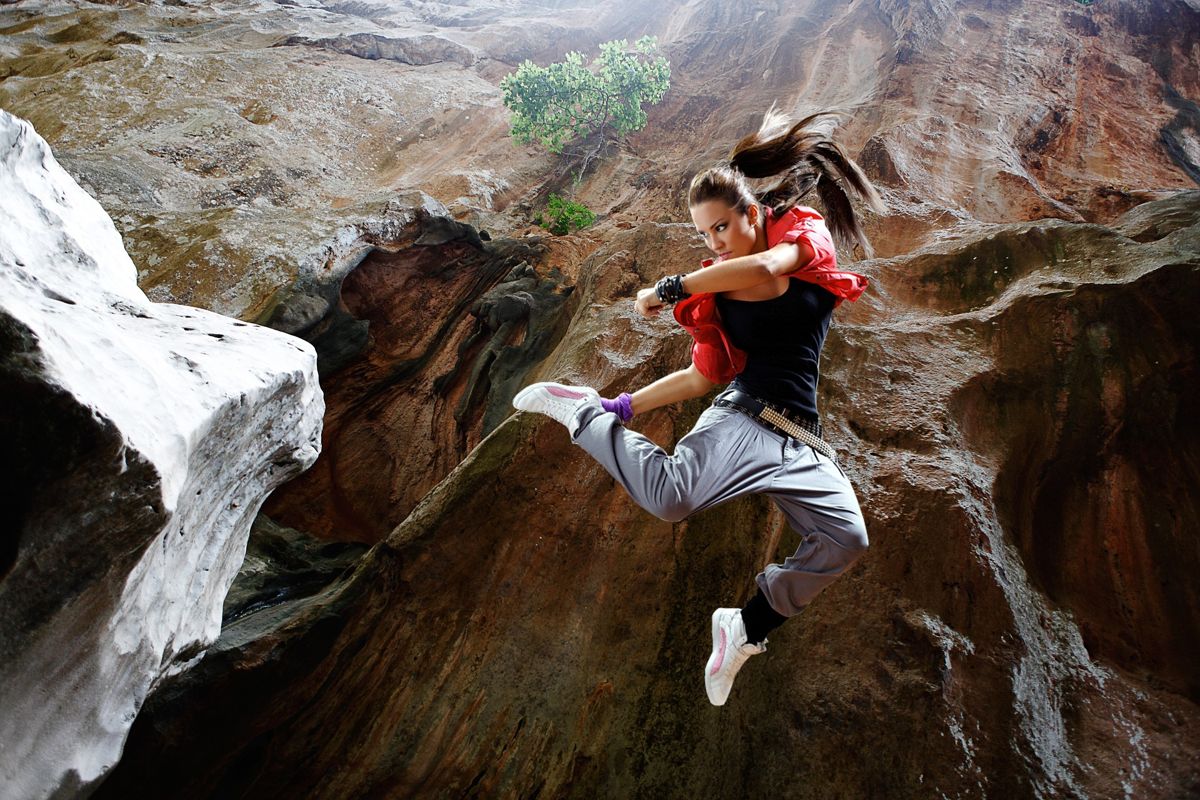 So I have spent some time explaining what athletic footwear that are good shoes for Zumba. Well, I am pretty sure some of you might want to know if some sneaker options are better than others?
If you are looking for footwear to wear to Zumba dance fitness that offers excellent performance, then I would recommend that you go with dance sneakers, cross trainers or regular athletic shoes.
Dance Sneakers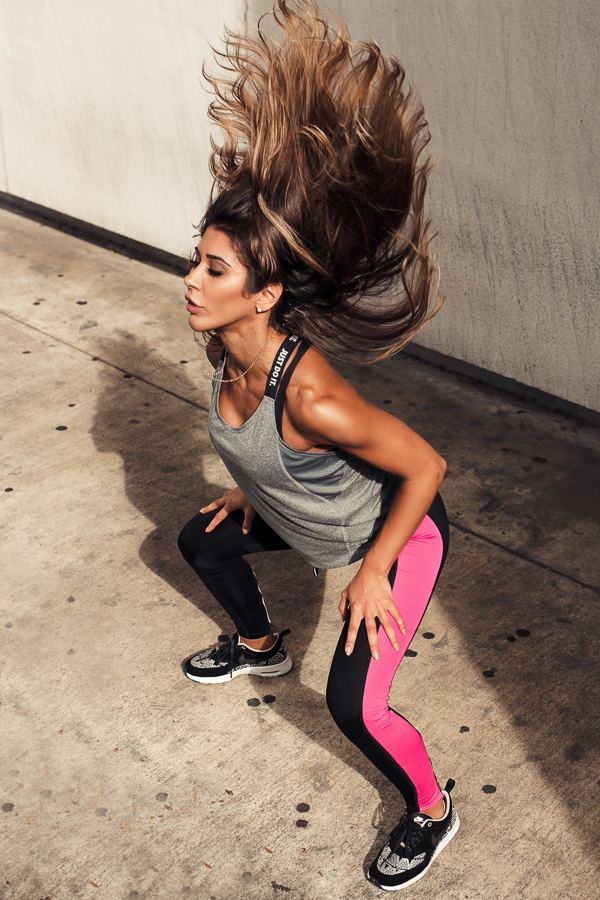 Dance aerobic shoes are by far the best option for Zumba dance as these shoes are designed specifically for dancing and other high-impact studio activities.
You can be sure that any specific dance sneaker you get is going to be very comfortable and easy to move around in (Thanks to the pivot points on the outsole). You will find that it is easier to dance in these shoes as their design will help to reduce the stress on the feet that comes along with the different moves that you will be doing.
Dance Aerobics Sneakers Pros
They are designed specifically for dance and this makes them ideal for fitness classes such as Zumba.
The different points on the bottom, will make doing twisting, turning and other moves that much easier with these Zumba shoes.
Dance Aerobics Sneakers Cons
They have little use outside of the dance studio.
Because they generally have minimal grip, it is not a good idea to do other activities in them, especially if the activity requires footwear to have excess traction (such as running).
Cross-Trainers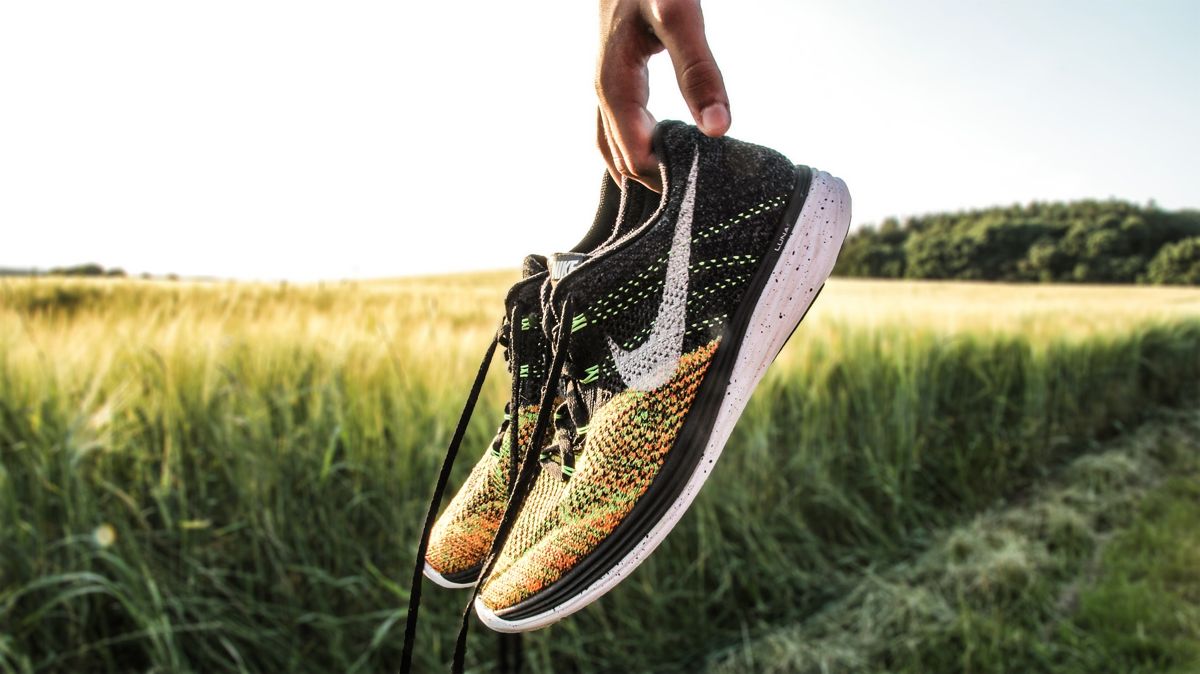 Cross training sneakers are another good option to consider when looking for highly rated footwear to use as Zumba shoes.
Cross Trainers are multipurpose and versatile, which makes them great to workout, walk or run in. They are also great to dance in.
What makes them ideal for dance fitness workouts such as Zumba is that they generally have the same features as dance sneakers. You will find that these shoes are very lightweight, comfortable, flexible and very supportive.
Pros
Great for dance, just because they are very comfortable, supportive and lightweight
They are multipurpose shoes, which mean you can also wear them to do other activities.
Cons
Regular Sneakers/Athletic Shoes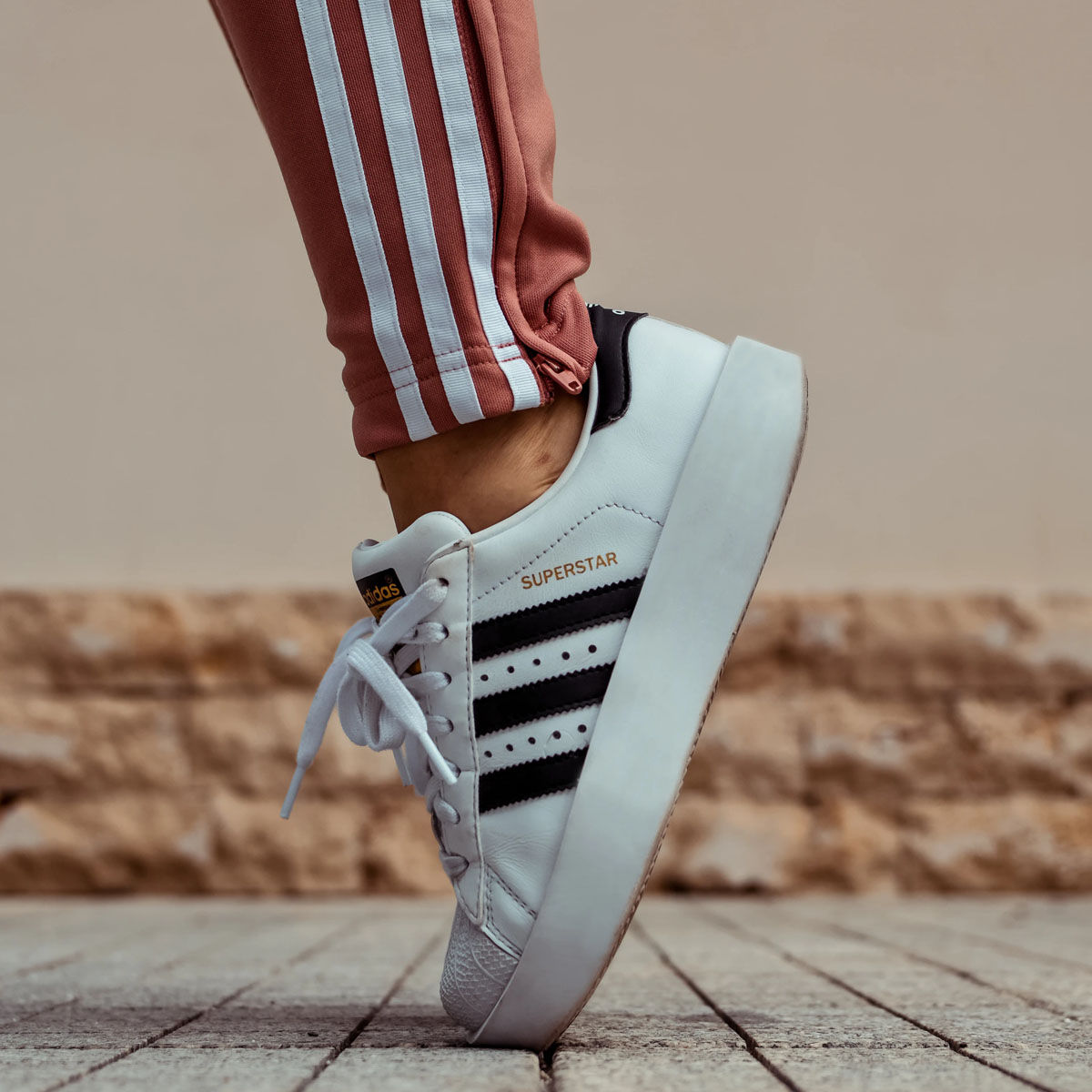 Even though I have stated that aerobic shoes or cross trainers can be worn to do Zumba, these are not the only footwear you can wear. If you have some type of athletic sneakers at home, you can wear them to the class and you should have no problems dancing in them.
Yes, it is easier to dance in sneakers that are designed for dance, but you will not be at disadvantage if you wear something else.
If you are going to be doing a dance aerobics class, but have no interest in purchasing something new to wear, then you can try the ones you have at home. If you find the ones you have are not too heavy, flexible and have good support, then they should be good to go.
To really figure out if your Zumba sneakers make the cut, then it is a good idea to dance in them before deciding to wear them to class. If you are able to move around comfortably and they do not hurt while dancing, spinning or turning, then you should have no problem with them.
Regular Sneaker/Athletic Shoes Pros:
The good thing is that you do not need to spend money on new shoes.
You can use it to do other activities.
Regular Sneaker/Athletic Shoes Cons:
These might not have the support that is necessary for dance.
Some of them might not be lightweight or flexible enough.
Can You do Zumba in Running Shoes?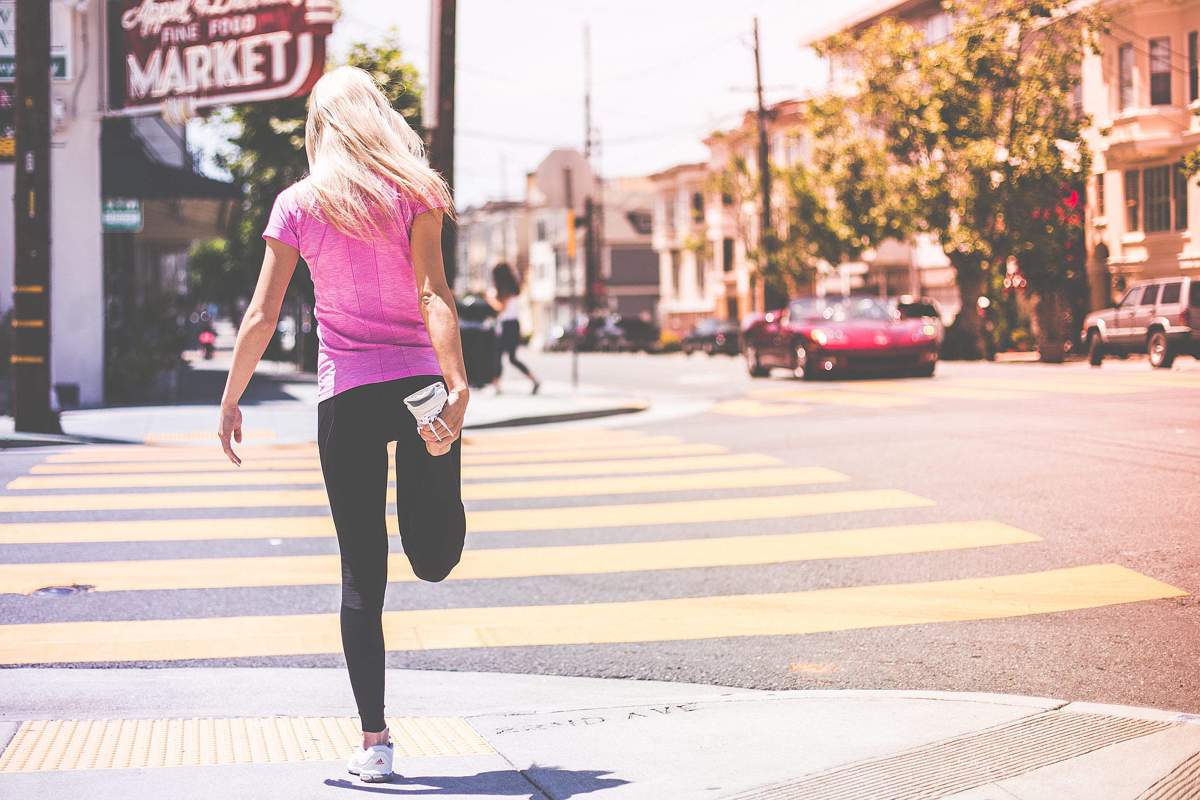 While you can do Zumba Dance Fitness in just about any type of sneaker, you do need to stay away from RUNNING SNEAKERS.
Running shoes are an absolute No. Let me repeat once again, running shoes are a HUGE NO for Zumba dance fitness.
So why am I so against this particular type of shoe? Well, the main reason is that running sneakers have a different type of design compared to what you would normally wear to the studio or even dance/aerobics classes.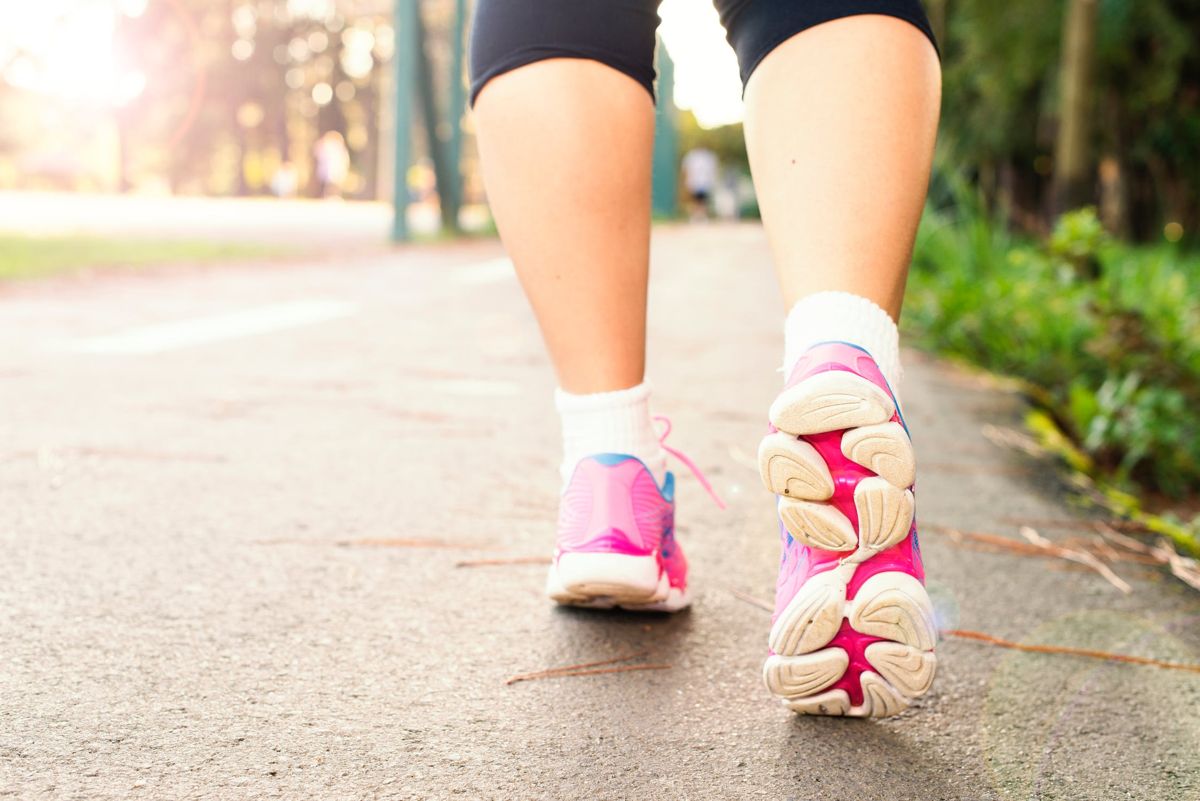 You see, running shoes have an excessive amount of grip on the bottom. This grip is perfect when running on surfaces where you need a lot traction. It can prevent you from slipping or sliding all over the place and the runner will always have good contact with the surface they are running on.
While that grip/traction works out great for runners, when dancing, you're going to want a sneaker that has as little grip as possible. The less traction the Zumba shoe has, is the easier it is to turn and spin. If you have too much grip and you want to make quick lateral moves or twist, there is a good possibility that you could inure yourself.
Zumba Instructors Agree That Running Shoes are not a Good Option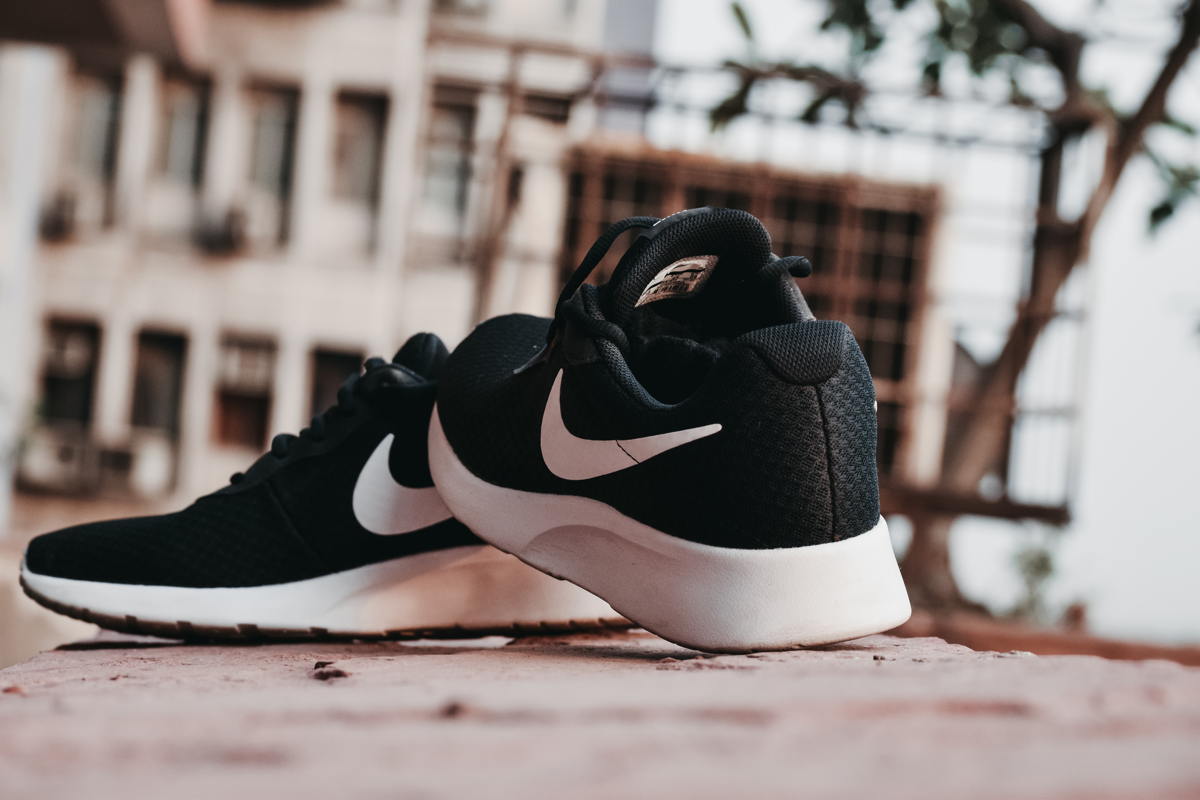 Zumba instructor Sharon Sathuthit explained that one of the most common Zumba injuries can be attributed to people wearing running sneakers to class. "So often I see people go straight to class from the treadmill in their running shoes, which increases your chances of twisting an ankle."
When dancing you need to move freely and the excess grip that running shoes have will not allow you to have the fluid motion.
Another Zumba Instructor, Inna Grynova highlighted the negative aspect of running shoes. "Running shoes are made to move forward and back. So it's within one line. But at Zumba class you will move a lot to the sides, around yourself and so on. That is why running shoes will be very uncomfortable and even can cause injuries."
Zumba Dance Aerobics Shoes: Which Brands to Consider?
When you think about it, there is a huge selection of Zumba dance shoe options available, due to the numerous shoe brands that exist on the market.
Athletic shoe leaders like Nike, Adidas and Reebok all have sneakers that are a perfect fit for the dance fitness craze, as they deliver the performance that is needed for these high impact activities.
With so many options available, we have created more detailed dance aerobic shoe options at the following pages.
Nike
be honest, when you think of athletic footwear, Nike is considered by many to be the best doing it. They have impeccable track record for making high-quality sneakers that deliver outstanding performance and looks really good on her feet while doing it.
In our Nike Zumba Shoe Guide, we take a look at the different sneaker options that are available that are a good fit for dance aerobics classes like Zumba.
The good things about Nike is that you can be sure that you will be getting high quality footwear, that also looks amazing.
Ryka
If you go into any Zumba class, there is a good chance that someone is wearing a Ryka sneaker. Why is this you ask? Well, the company has focused on putting high quality footwear options, especially designed for dance fitness classes like Zumba
Check out our: Ryka Zumba Shoes Guide
Reebok
Reebok is still one of the market leaders when it comes to athletic sneakers. The have solid footwear that delivers performance and style.
With Reebok Zumba Shoes there are a plethora of options to choose from, especially since many of the offerings from Reebok are designed specifically for dance and fitness classes like Zumba.
Adidas
When it comes to performance, Adidas is considered by many to be one of the best sneakers companies out there. They have years of experience and when it comes to dance fitness, they have an exceptional, yet limited product line that delivers everything that you need for your Zumba class.
The great thing about Adidas is that they have some really cool designs, so you not only will have excellent performance on your feet, but you have some cute designed shoes to choose from.
Check out our Adidas Zumba Shoes Guide
Puma
Surprisingly, Puma has a pretty good selection all studio sneakers that are perfect for your Zumba fitness dance class.
With their studio line, the shoes are well designed and they should be easy to dance and move around in with no problems.
If you want to see their selection, check out our Puma Zumba Shoe Guide for more options
Asics
Asics is quiet and unassuming when it comes to dance sneakers. They have a pretty good selection and one of the things women love about them is that they are super comfortable to move around in.
If you are interested in what the company has to offer, check out our Asics Zumba Shoe Guide
New Balance
While New Balance is known for its casual and running shoes, they have a pretty good selection of studio/cross training shoes that make for an excellent choice for dance aerobics.
The good thing about their shoes is that they can deliver the performance you are looking for and there is the added bonus that they also look really good on the feet.
Take a look at our New Balance Zumba Shoes Guide
Others
If you are looking for sneakers specifically designed for dance, then see the options from Capezio and Bloch
Are There Zumba Shoes Specifically for Men or Women?
You can check out my links coming up if you are looking specifically for the best Zumba shoes for men or women. I know either sex has special concerns or needs when choosing shoes, so you should be able to see a proper breakdown of what is needed in the footwear you choose, as well as which shoes are must haves.
What About Special Conditions?
If you are looking for specific dancing sneakers if you are suffering from flat feet or bad knees, then you should be able to find footwear that fits your needs. Athletic companies make a wide range of products now and if you have a specific condition such as the ones mentioned above, more than likely the companies have taken that into account, especially with all the cushioning and support they offer.