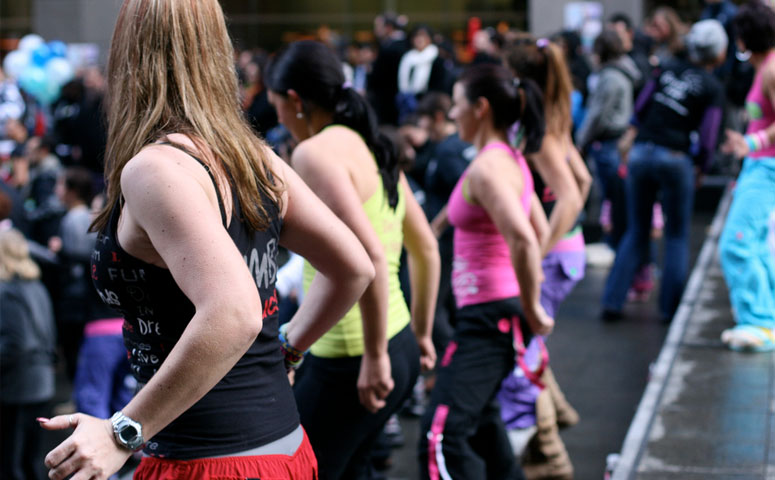 It can be quite challenging trying to find the right shoes for your Zumba class. If you check out my ultimate guide to Zumba footwear for 2014, you will see that I highlight some of the best brands that are available.
One company that gets high ratings from instructors and students alike is Capezio. Since so many people rate this brand, I am going to look at some of the sneaker options they have available and you can get a better idea as to what options from them are perfect for Zumba.
Below I am going to look at some of the best dance sneaker options available that are perfect options for Zumba.
Capezio Canvas Dansneaker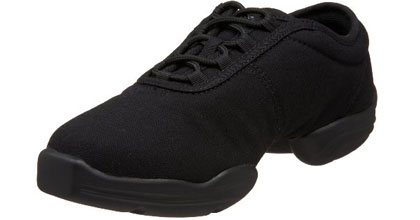 It is a given that when you wear this dance sneaker you are going to thank the day that you decided to buy a pair. These are absolutely amazing footwear that are designed for dance and delivers everything you want in dancing shoes. They are lightweight, comfortable and flexible, what more can you ask for?
Pros: Designed specifically for dance, so this is a sneaker that will work perfectly for Zumba.
Cons: The Dansneaker is not very stylish at all and even though it performs well, It might not look good on your feet or with your cute outfit.
Capezio Rockit Dancesneaker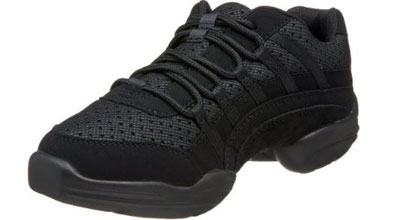 If you want a more traditional sneaker, that is lightweight and looks pretty good, then the Rockit is the option for you. It does not have the flash, but it delivers the performance you are looking for and you can be guaranteed that it is lightweight and comfortable to move around in.
Pros: Very lightweight and comfortable trainer. You really should have no problems dancing in them.
Cons: Not as stylish as other popular brands. Needs more colors.
Capezio Bright Lights Dancesneaker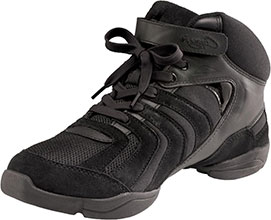 There are some of you who may be looking for a shoe that delivers a bit more protection. With the Bright Lights model, you are getting a high top version that not only keeps the feet secure, but are also stylish in their own way. Everyone who wears them absolutely loves them.
Pros: Excellent support, thanks to its high top design. Very lightweight and easy to dance in.
Cons: Not enough colors. Can run a bit small in sizing.
Where This Brand Wins Big
If you know anything about Capezio, you will know that they are rated as being one of the best companies around that creates dance footwear. If you look on the feet of some of the best dancers in the world from ballet to modern dance, you will likely see this company's footwear on their feet.
With that said, Capezio knows what they are doing, as this is their specialty. Their dance sneakers are all well designed, providing everything you are going to need for dance classes such as Zumba. Remember, Zumba is high impact and high intensity and as such you are going to want footwear that delivers the performance you are looking for. The good thing is that all the sneakers available are able to deliver, especially when it comes to:
Comfortable
The company knows what dancers require and as such, their footwear is extremely comfortable to wear. You can wear them with confidence, knowing that you will not be feeling excruciating pain or your feet will not be hurting you after your class. This is by far the most important feature any shoe for Zumba should have and Capezio is able to pull this off with all of their dance sneaker options.
Flexibility
Your feet are going to flex a lot when you are doing Zumba. You are going to want footwear that can provide you with a range of motion and with all the dance sneakers from the company, you are getting that. All the shoes feature the split sole design, which means the feet are not restricted and you are able to have more range of motion compared to wearing normal trainers. If you have ever worn a split sole shoe, you will see that there is a world of difference and you would be surprised at how much better you are at doing certain moves.
Lightweight
Dancing with cement blocks on the feet is not cool and these sneakers are some of the lightest available. What you get is footwear that is crafted from ultra-lightweight material that makes it feel as if you have nothing on when dancing. This works great for dance aerobics class, as you will be able to move and dance to your own beat, without worrying about heavy footwear that will weigh you down or cause you to have foot fatigue.
Where These Shoes Fall Short
While Capezio makes excellent sneakers to dance in, a lot of people absolutely hate the way that they look. I got to say that these are not anywhere near as stylish as options from Nike, Ryka and Reebok and this can be a big issue for some. When going to the gym or the dance studio, a lot of people are going to want to look good from head to toe. While it is not that important, having footwear that looks good can go a long way. Bright colors and funky styles are not what this brand is about and you need to take that into consideration before making your decision. You can see what options are available above and see if they are fashionable enough for you. Remember, the main thing you need to look for in shoes designed for Zumba or dance is that are comfortable enough to dance in and everything else is secondary. The choice is up to you, as they perform really great, but as to how they look, the jury is still out.