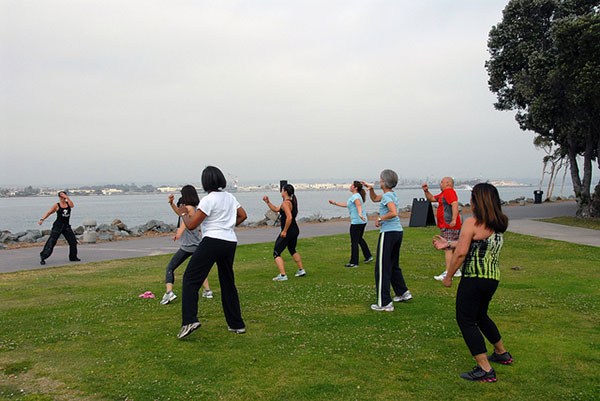 There are many options when it comes to dance aerobic sneakers, but one brand that makes great footwear for this intense activity would have to be Ryka. The reason why it is such a popular brand is that the footwear are designed with women in mind and they deliver the performance that every woman needs when working out.
So with that said, I will highlight the best Ryka Zumba shoes available and give a quick overview as why some of them are going to be a must have in 2015.
Ryka Studio D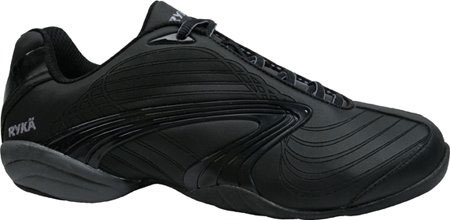 I did a list of the best Zumba sneakers recently and the Studio D is one of the shoes that I highly rated as being an excellent choice for Zumba fitness. This shoe is one of the most popular amongst Zumbaites and this can be attributed to its great design, as well as its awesome features. It is really a joy to pull off high-impact moves, especially since it is so comfortable. If you do a poll of instructors across the nation, many of them will have this particular sneaker on their list. It is a great shoe to work out in and if you're seriously considering getting some new dancing sneakers, then you should definitely have this at the top of your list.
Price:You can purchase the Studio D for $47.99
Ryka Rhythmic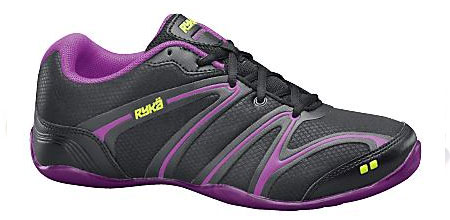 The Rhythmic is another excellent option. It is not as stylish as some of the other trainers in this list, but the performance it is capable of delivering makes up for its lack luster looks. Some people actually prefer it over the Studio D, just because of how perfectly designed they are for aerobics/fitness classes.
Price:You can purchase the Rhythmic for $65
Ryka Downbeat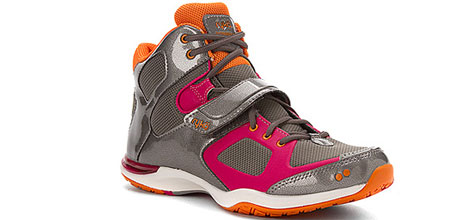 If you want footwear designed for dance fitness/aerobics classes, then the Downbeat is a pretty good option. This is a high top sneaker that has great support and flexibility. You will be able to move around in them with no problems, as the shoe is extremely responsive. It is also very lightweight and the comfort level is something that you will greatly appreciate.
You will find that a lot of people are drawn to the way that it looks, especially because of its high top design. This remarkable styling makes it really cool to look at on the feet when dancing.
Price:Buy the Downbeat for $80
Ryka Exertion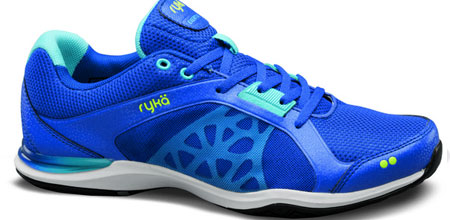 Another option that you should consider for Zumba, would have to be the Exertion. This is a studio trainer that is designed for high impact dance aerobics classes. Like every other sneaker on the list, the Synergy is capable of delivering all the features that sneakers should have when you are dancing. It is very flexible, which will allow you to move around very easily. It is also very comfortable and lightweight.
Price: Get the Exertion for $75
Ryka Enhance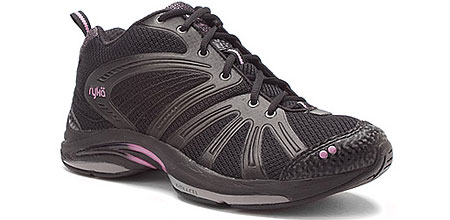 The Enhance is a high top sneaker that most people who are into dancing state that it is a joy to wear. Moving around in them, you are going to get excellent ankle support, thanks in part to its high-top design. They are also very comfortable and you should be able to move around in them with ease.
Price:Get your hands on the Enhance for $85
Ryka Influence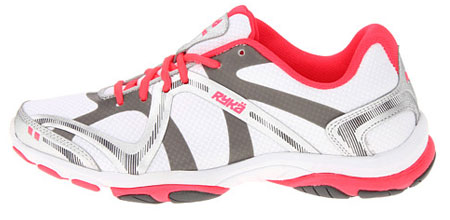 The Influence is one of the newer studio/aerobics trainers that are available. They are pretty stylish and that is one of the main things that stand out about them. They look really great on the feet and it is also an added bonus that they are able to deliver exceptional performance. The Influence is quality footwear that has everything that you need for your Zumba class.
Price:You can buy the Influence for $80
Why Women Should Really Consider This Brand
When choosing that perfect sneaker for dance aerobics, Ryka should be at the top of the list. This company makes exceptional footwear, particularly for women. Over the past 25 years, everything that the company has created is done with women in mind. Unlike popular companies such as Nike or Asics, you will find that they create their trainers and they are designed specifically for women and it is not a toned down version of a man's shoe.
When it comes to women's Zumba shoes, you know you are going to be safe with the company. There should be no worries of their trainers having a bad fit or being uncomfortable, all the shoes will fit the feet properly.
It is also a pretty good value for money as trainers from the company are generally priced 50% cheaper than many of the more popular brands.
Designed Specifically for Dance
If there is one thing I love about this brand, is that they have a good selection (as seen above) of trainers that are designed specifically for dance fitness and aerobics. This means that you will be getting shoes that are comfortable, flexible, lightweight and has minimal traction. It will be easy to move around in, especially with the ones that have the pivot points at the bottom. Compared to brands where they mostly have cross trainers, all these dance shoe options look like a win more than a fail.