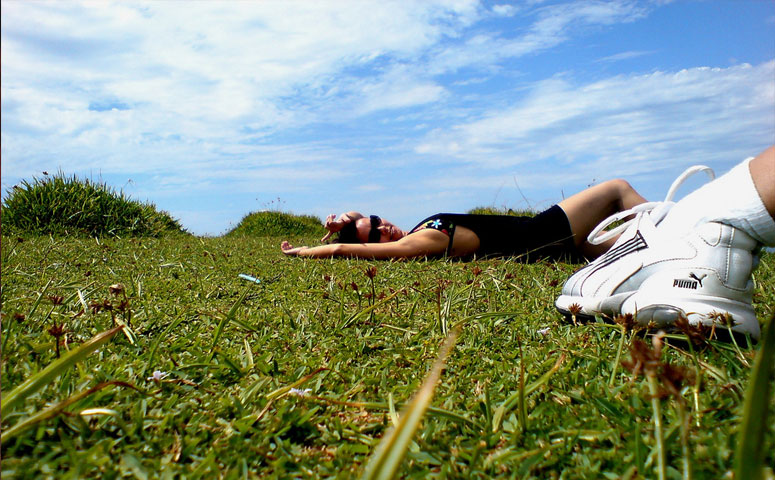 If you are looking for some great Puma shoe options for Zumba, well you are in the right. Puma is one athletic shoe company that creates high quality footwear for various sports and activities, so if you are looking for good dancing sneakers, then you can't go wrong with them.
Below I will just showcase some of the best footwear the company has to offer that is also perfect for Zumba. All of these trainers on the list deliver exactly what you need for the class, so that you will have the best performance, support and style.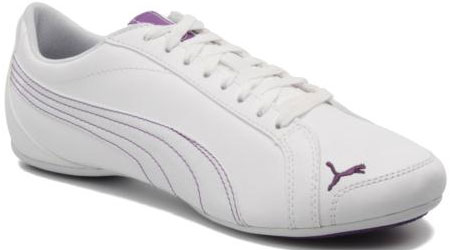 Puma Janine
The Janine is a sneaker that is designed specifically for dance aerobics/fitness classes such as Zumba. It is absolutely amazing and if you are looking for a women's dance sneaker, then this should be at the top of your list. It is very comfortable, lightweight and extremely stylish. One of the main things that stands out about the Janine is the fact that it has a pivot point on the outsole. This pivot point will make it easier to spin, twist and turn.
You can purchase the Janine for under $60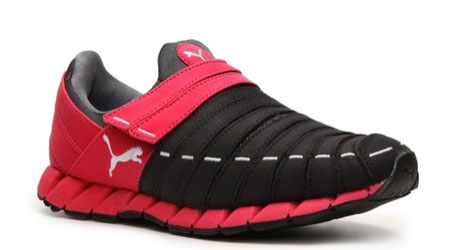 Puma OSU NM
The OSU NM is a shoe that will certainly grab your attention. This sneaker looks really good and when worn with the right gym attire, you can be sure that it is one that will put the finishing touch on it. Aside from looks, It is a pretty good option to dance in. It is very comfy and does not have much grip, which will not hinder you in pulling off various dance moves that are done during Zumba. The little straps on it will help to keep the feet in place when dancing, which means more support.
You can purchase the Puma OSU NM for under $70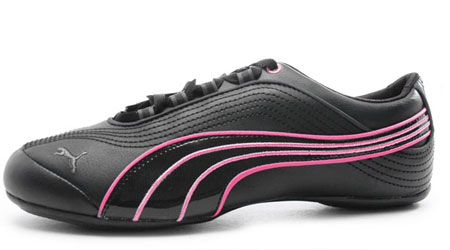 Puma Soleil
With the Soleil, you will get footwear that is well-suited for dance classes. It is very stable and you don't have to worry about injuring your feet, wearing this particular footwear. It also has all the necessary features for dance aerobics classes, such as being comfortable and lightweight.
You can purchase the Puma Soleil for under $60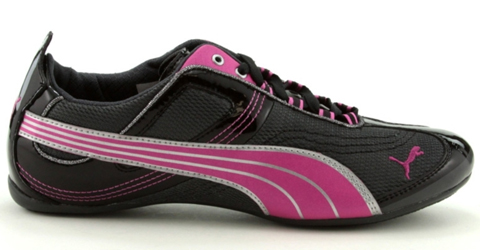 Puma Takala
The Takala is pretty similar to the Janine and Soleil, but it has a more modern look to it. This is a very stylish trainer and it is the perfect complement to your gym attire. As it relates to performance, it is excellent as it is very lightweight as well as comfortable. There is not much grip on the bottom, so dancing will be no problem. It is also very breathable thanks to its mesh upper. This makes it breathable and very comfortable.
You can purchase the Puma Takala for $42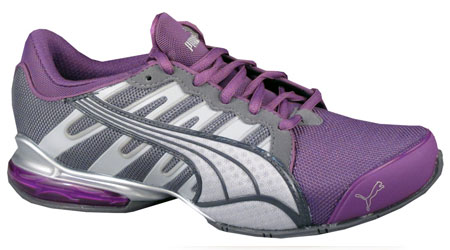 Puma Voltaic NM 3
The Voltaic NM 3 is a cross trainer that can be used for dance aerobics classes such as Zumba. The first thing that stands out is that it is extremely comfortable. This is very important, especially if you are going to be doing a lot of dancing around. It has all the necessary features from being lightweight, supportive and flexible. This is a great dancing shoe option.
You can purchase the Puma Janine for under $80
Puma Formlite XT 2
The Formlite XT 2 is a lightweight cross-training sneaker that will make a good choice for Zumba. It is very easy to move around in and it delivers in terms of comfort and support. It is a multi-purpose trainer, so you can wear it for other activities as well.
You can purchase the Puma Janine for under $80
What Else Is There About Puma Zumba Shoes?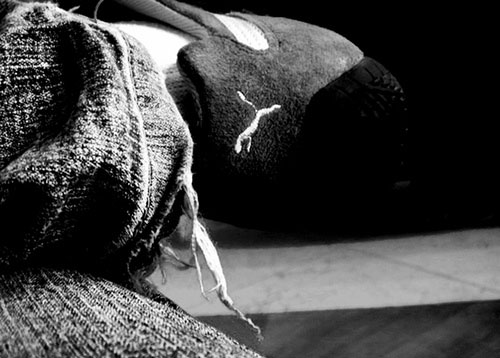 What I listed above are not the shoes you have to have and must dance in. In reality, you can wear any sneaker for Zumba, once it is comfortable, lightweight, supportive and flexible. You should also stay away from running sneakers, as the grip will make it extremely hard to move around in and you can also injure yourself.
As you can see Reebok, Ryka, Nike, Asics and New Balance are all good options as dance sneakers, but what pushes this brand over the top is the fact that a lot of their footwear are ideal for dance. What makes them so good is because they are comfortable, lightweight, supportive and flexible.
Comfort – You will be dancing, dancing, dancing and dancing and this is why you need to have shoes that are comfortable. If you wear something that hurts the feet, after a couple of minutes you are going to regret it!
Lightweight – You definitely don't want to be dancing with bricks on the feet, as it makes everything difficult. Most modern sneakers are light and weigh absolutely nothing, but it is something to keep in mind when pulling your moves off.
Support – When dancing, there is going to be an immense amount of strain to the feet. You want to wear something that will deliver exceptional support, as you could hurt yourself if the support is lacking.
Flexibility– Once again the feet will be moving in all kind of directions, so having something flexible is a must. If you have a sneaker that is too rigid, then everything becomes harder and you increase the possibility of injuring yourself.
This is just a handful of things as it relates to footwear for Zumba. If you want a full breakdown, you can check out my Zumba shoe guide for more in-depth details.