Having the right footwear is a must when doing Zumba. There is going to be a lot of sweat dripping, calorie burning and tons of fun. To be fully prepared, you need to ensure that you have the right trainers. If you check out my nifty little guide,  you will see that there are tons of options available, but one brand that is extremely popular is Reebok.
If you are looking for the best Reebok dance shoes that are great for Zumba, then you have landed on the right page. I will highlight some amazing styles that are not only comfortable and stylish, but also an absolute joy to dance in.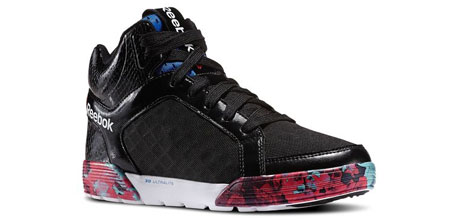 When it comes to Zumba,  the Dance UrTempo Mid by Reebok is considered to be the almost perfect aerobics sneaker. It is lightweight, comfortable, flexible and supportive. You will be able to dance in them with no problems. Another great thing about it is that it features a pivot point at the bottom. Twisting and turning will be that much easier and you don't have to be worried about being stuck to the floor.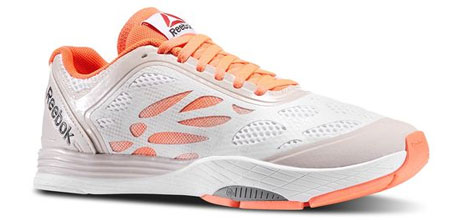 The Cardio Ultra is a high impact studio shoe that is perfect for intense fitness classes such as Zumba. The sneaker delivers exceptional stability, which will allow you to turn with no problems, especially with the pivot point at the bottom. Looking for a great cardio shoe, then this is it.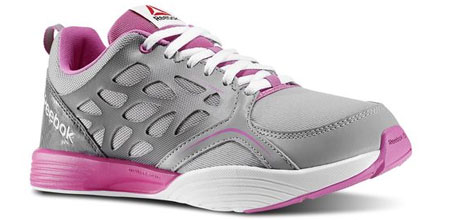 All the dancing that you do in Zumba makes it a really fun workout. It would be a good idea to get s shoe that embodies the excitement and joy of dancing. The Cardio Inspire Low is a great aerobics trainer that is visually appealing to look at. The sneaker has a very vibrant look to it and the available colors are all perfect for any workout where they are worn. You will be able to move around nimbly across the ground, while also giving your feet the support that it needs. The pivot point at the bottom, will also make it easier to move around and dance!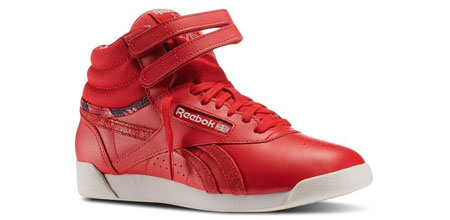 Who said things made in the past have no place in today's modern world? The Freestyle Hi is a classic sneaker that is still a great option to workout in, especially if you are doing dance aerobics. This high top sneaker is capable of delivering the support that you need when pulling off sharp dancing moves or motions. It is also very comfortable and they will certainly not weigh the feet down.

If you want footwear that is very lightweight and great to move about in, as well as comfortable, then the SubLite Studio Flame is a great option.  You will be thankful for wearing a shoe like this as it is designed to handle high impact dance aerobic classes. Available in mid or low top, depending on the type of support you are looking for.
How Do These Shoes Matchup to Other Athletic Footwear?
So many want to know why we like  Reebok as good shoes for Zumba fitness over popular brands such as  Nike, Puma, Ryka or Asics ? There are many different ways to answer the question, but for those of you who are serious about dance, especially Zumba, then you are going to want to get high quality footwear that can handle the rigors of the dance studio or gym. If you feel that is you, then these trainers are for you.
One of the advantages that Reebok has over its competitors is the fact that they have a good selection of sneakers that are designed specifically for women's dance aerobics class. These shoes will have specific features as added cushioning, stability, flexibility and some may even have pivot points for easy turns/twists.
Price is another thing to speak about. Obviously Reeboks will not be as expensive as Nike's, but they still deliver some really good performance at a pretty decent price point. If you are looking to not spend an arm and a leg on dance sneakers, then you know what option is waiting for you.
Reebok is a good buy, especially since they have been around for so long. They know what they are doing and you will definitely be satisfied with your shoe option, especially when you are pulling off the latest Latin dance moves in your class.