Baby shark, doo, doo, doo, doo, doo, doo. If you have kids, you are probably, absolutely and annoyingly tired of the song….but this is about the kids 😁
Here is a round up post of 15 of the most adorable baby shark birthday cake themes/idea.
Get some inspiration for your little one's next birthday cake, so let's check them out.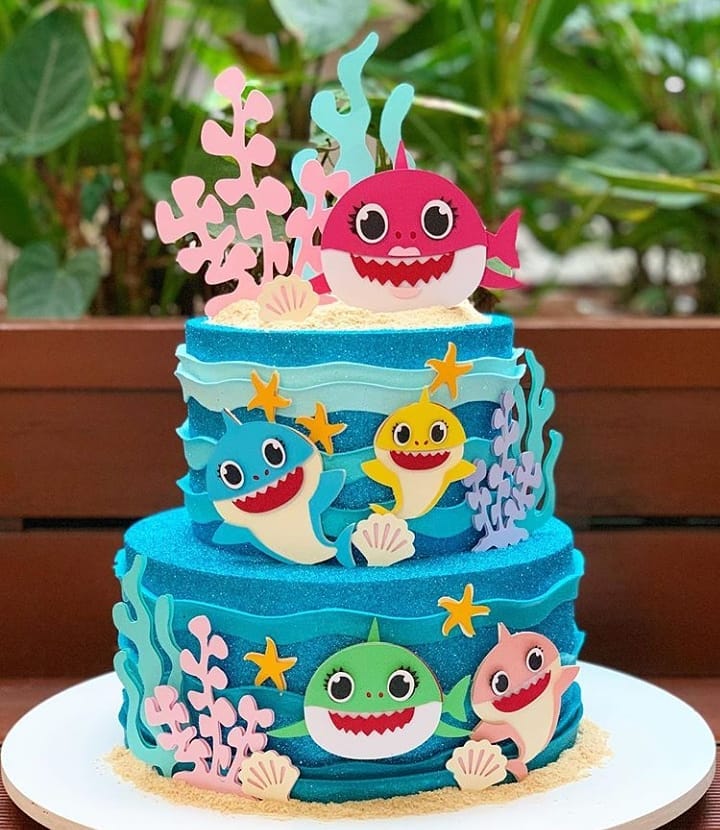 The key to having a super-cute Baby Shark birthday cake is ensuring that you have an eye catching design. Having tons of sharks, along with a nice underwater theme is a great way to bring this cake to life.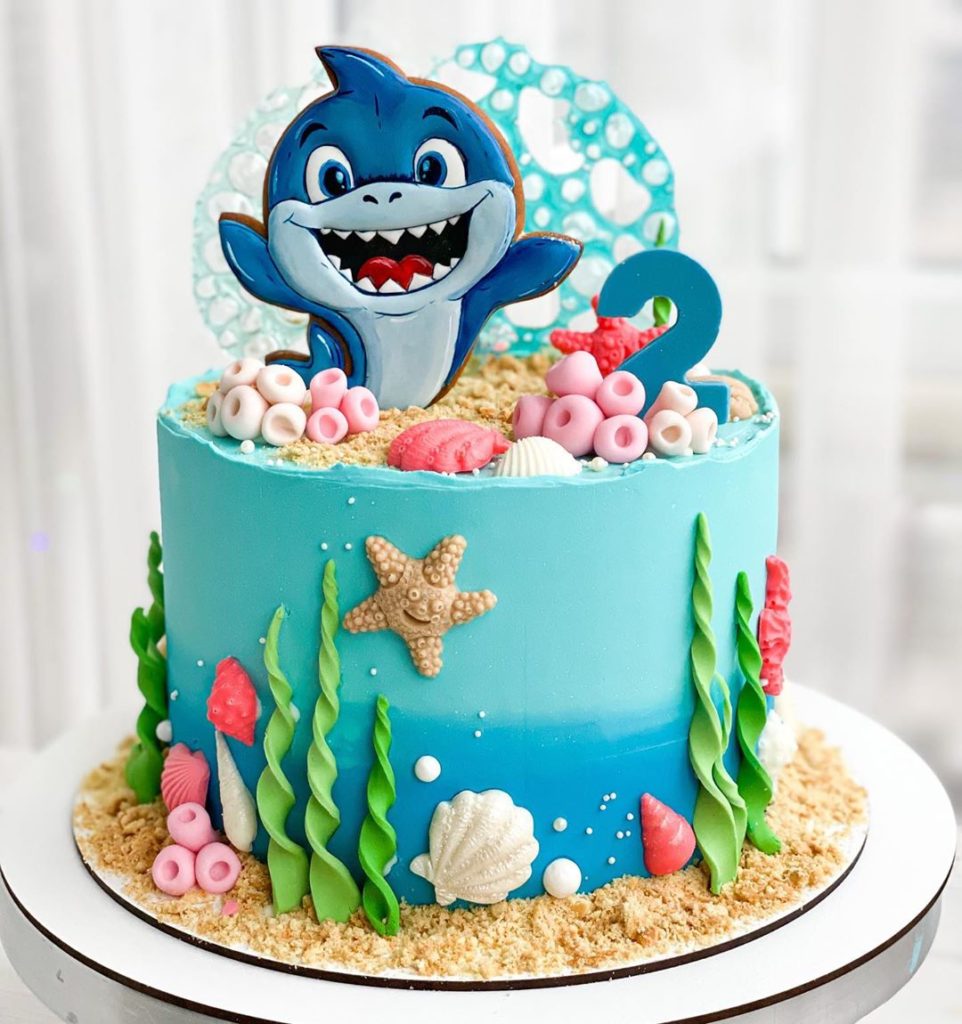 The big reveal will be the Baby Shark birthday cake for a boy or girl. To have a really impressive cake, it comes down to creativity and a good imagination.
---
---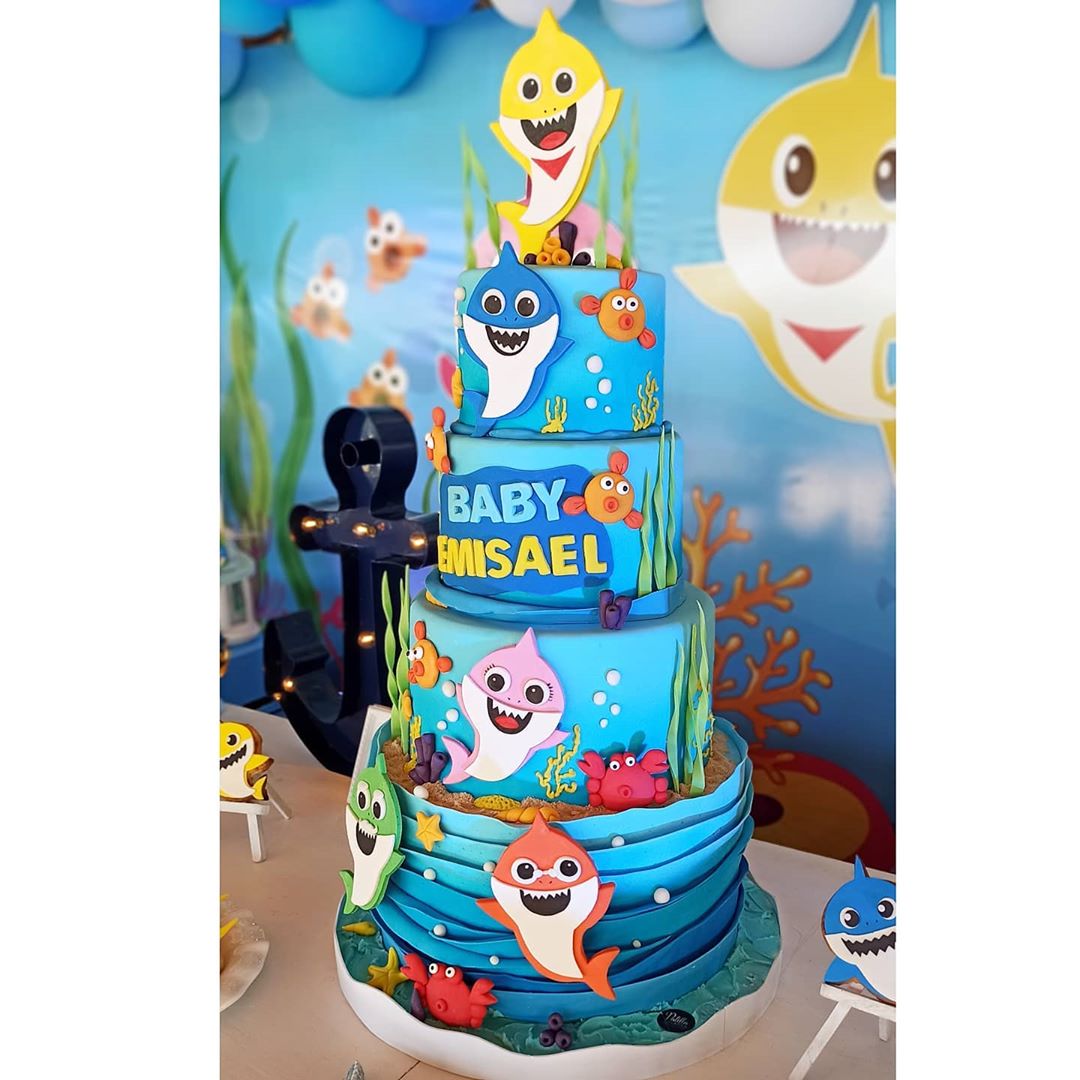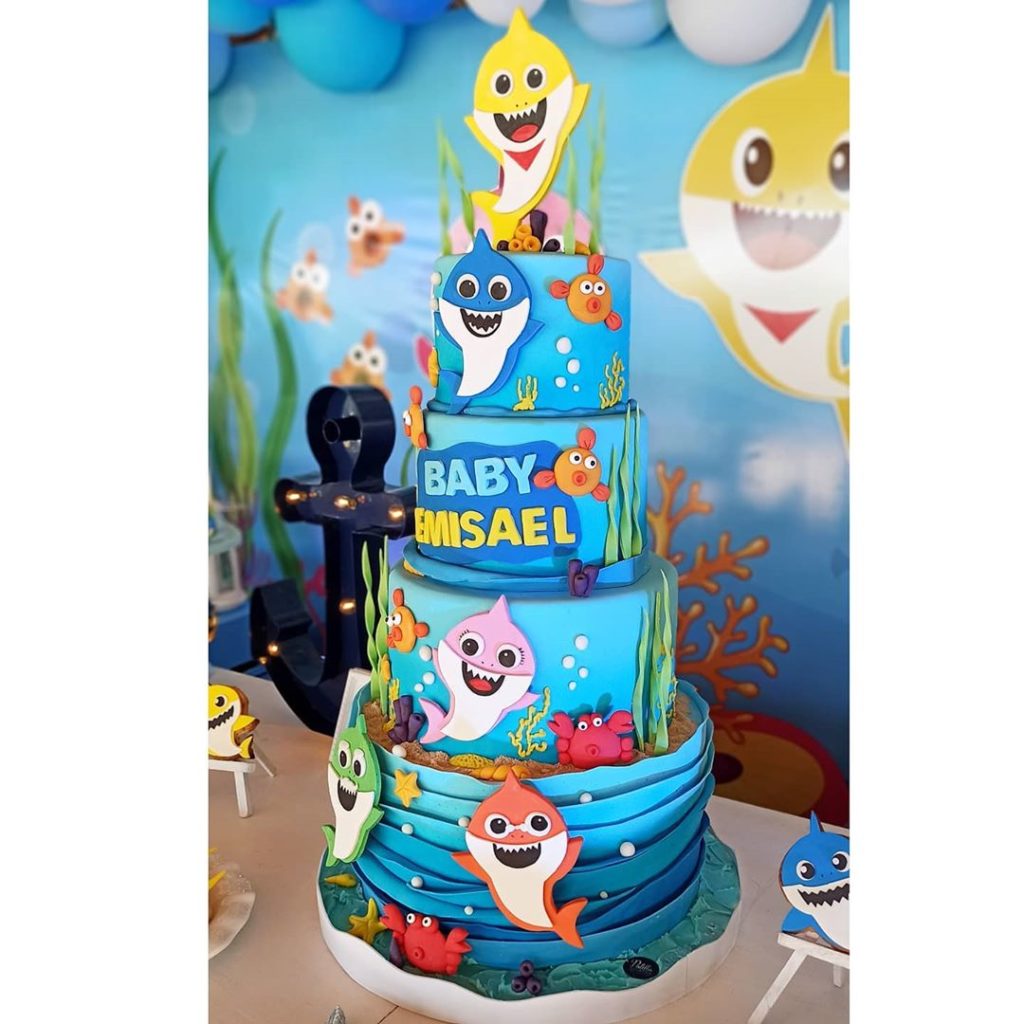 Stack em high! If you really want to bring the "oohs and ahhhs", think about making a really tall Baby Shark birthday cake. The great thing about having stacked layers is that you have a lot more real estate to work with, resulting in a really eye-catching and epic design.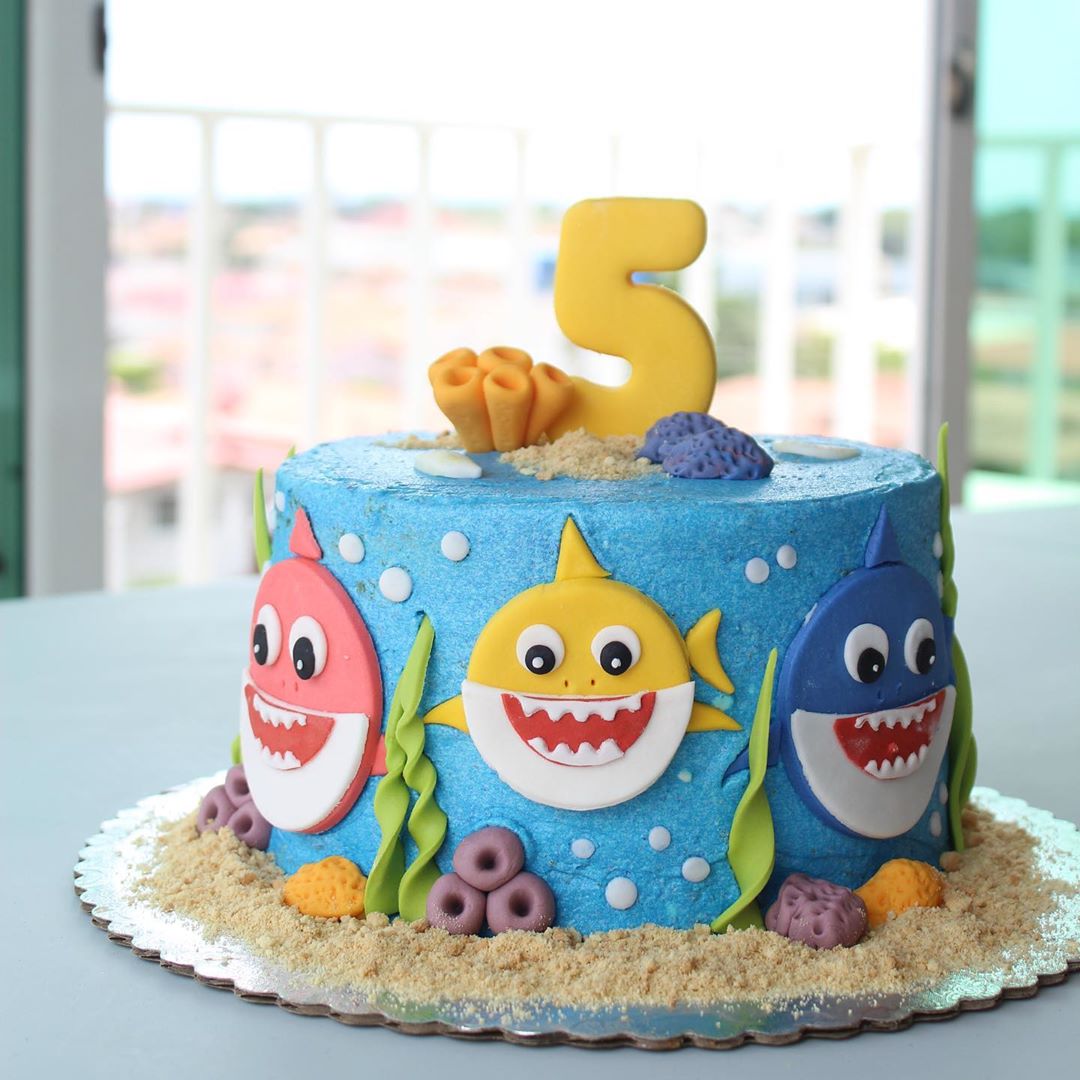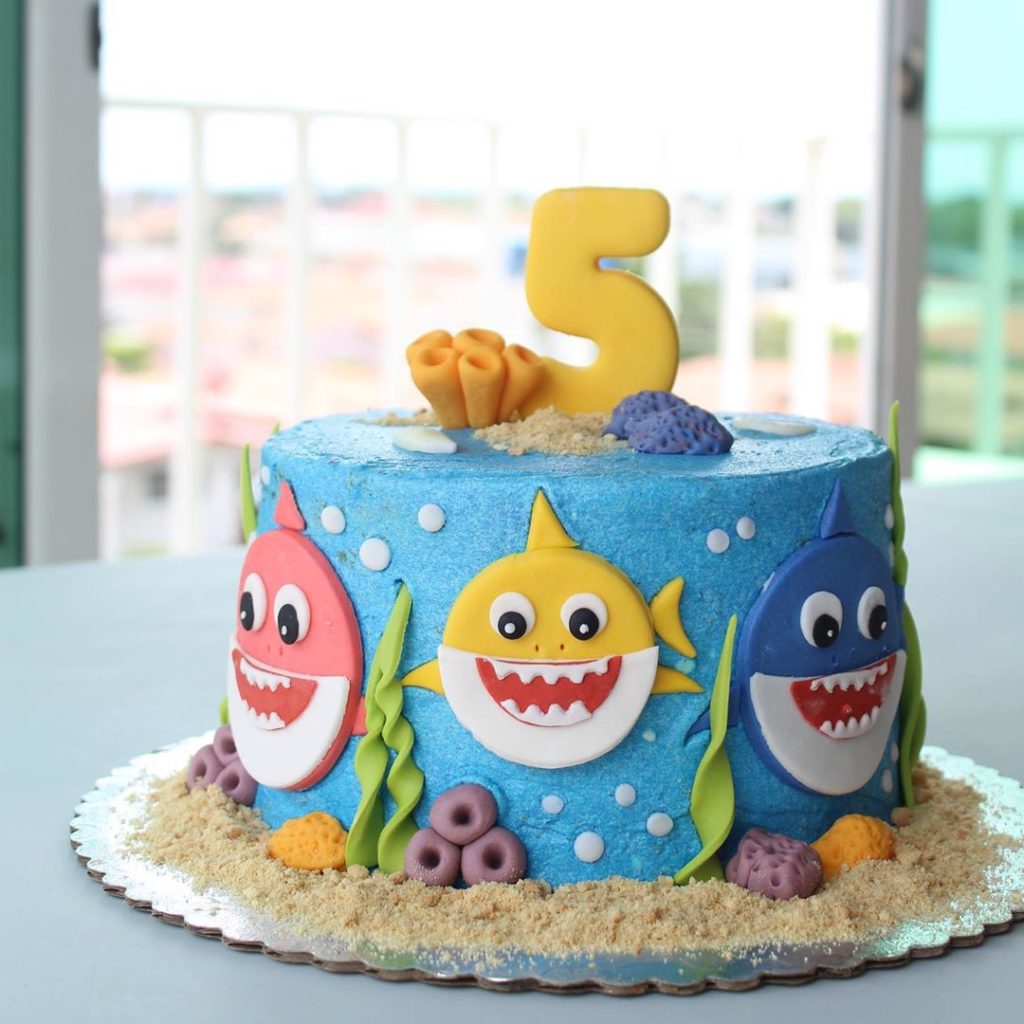 Big and bold! If you want your Shark cake to stand out, you can always opt for the big and bold look. This will have all eyes on the cake, especially with those adorable little sharks.
---
---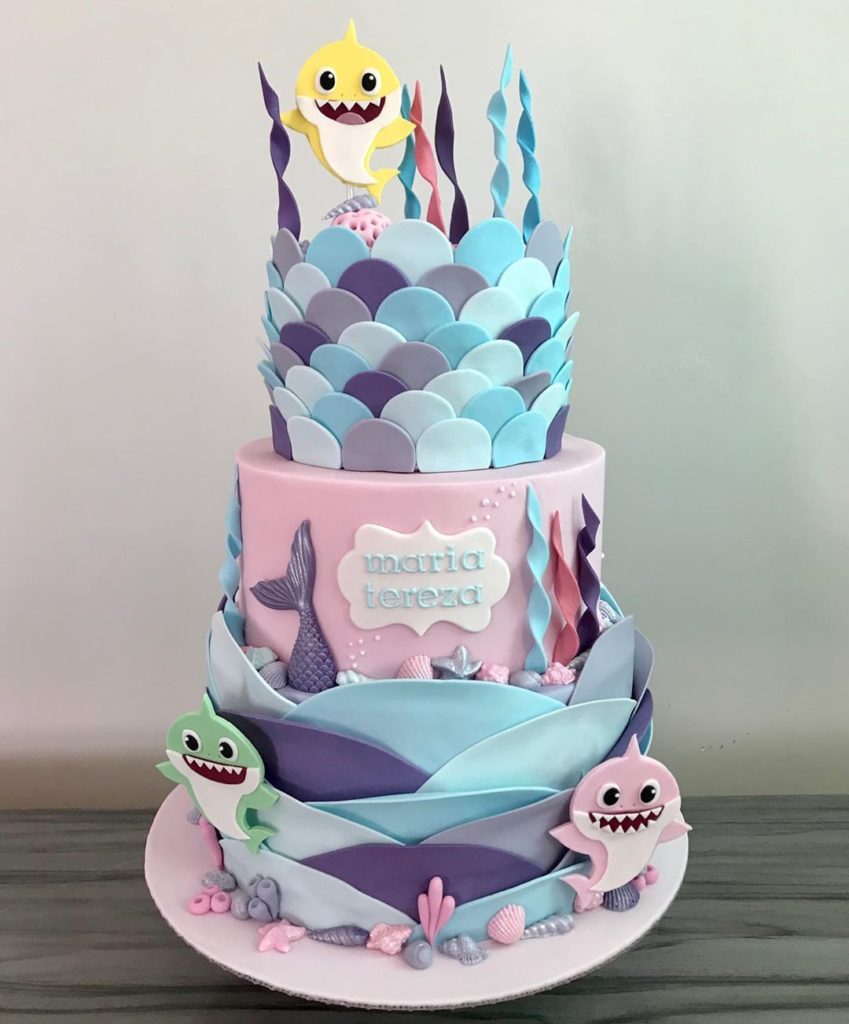 If you are looking at creating a Baby Shark birthday cake for girls, you can opt to go with a more girly color palette to bring the cake to life.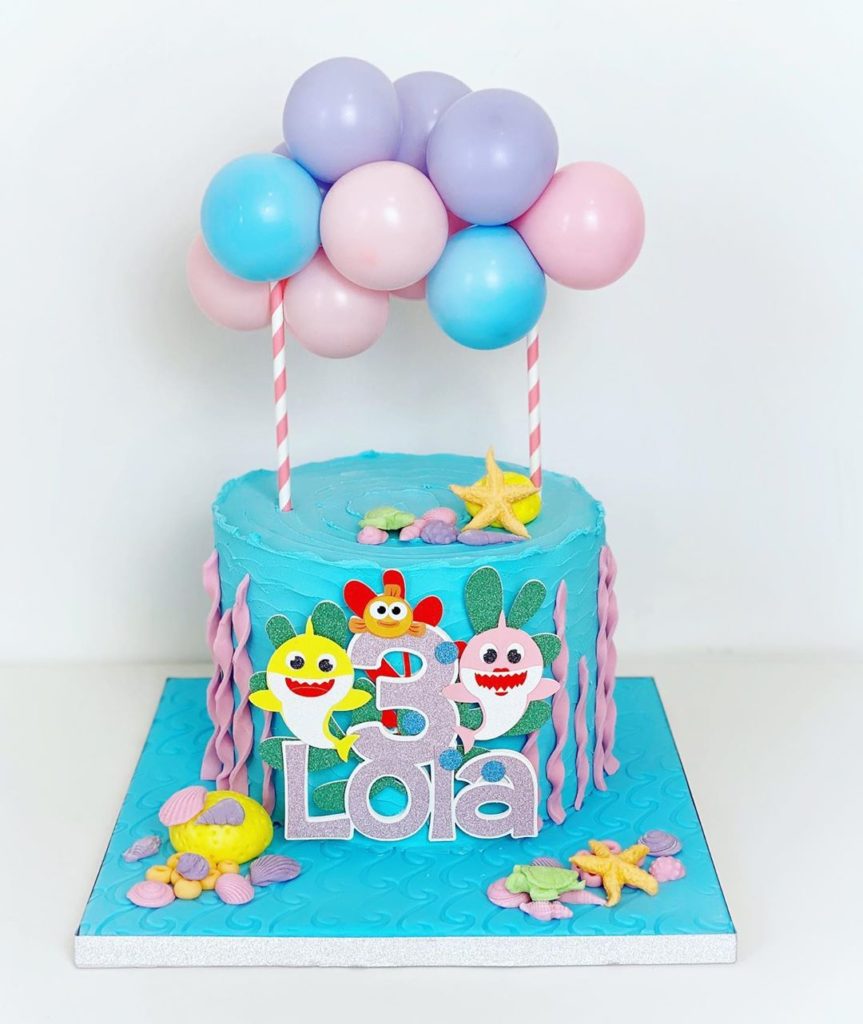 Buttercream Baby Shark cakes are more than possible and the results can look just as impressive as those done with fondant. It really comes down to the design, that is what makes or breaks the cake.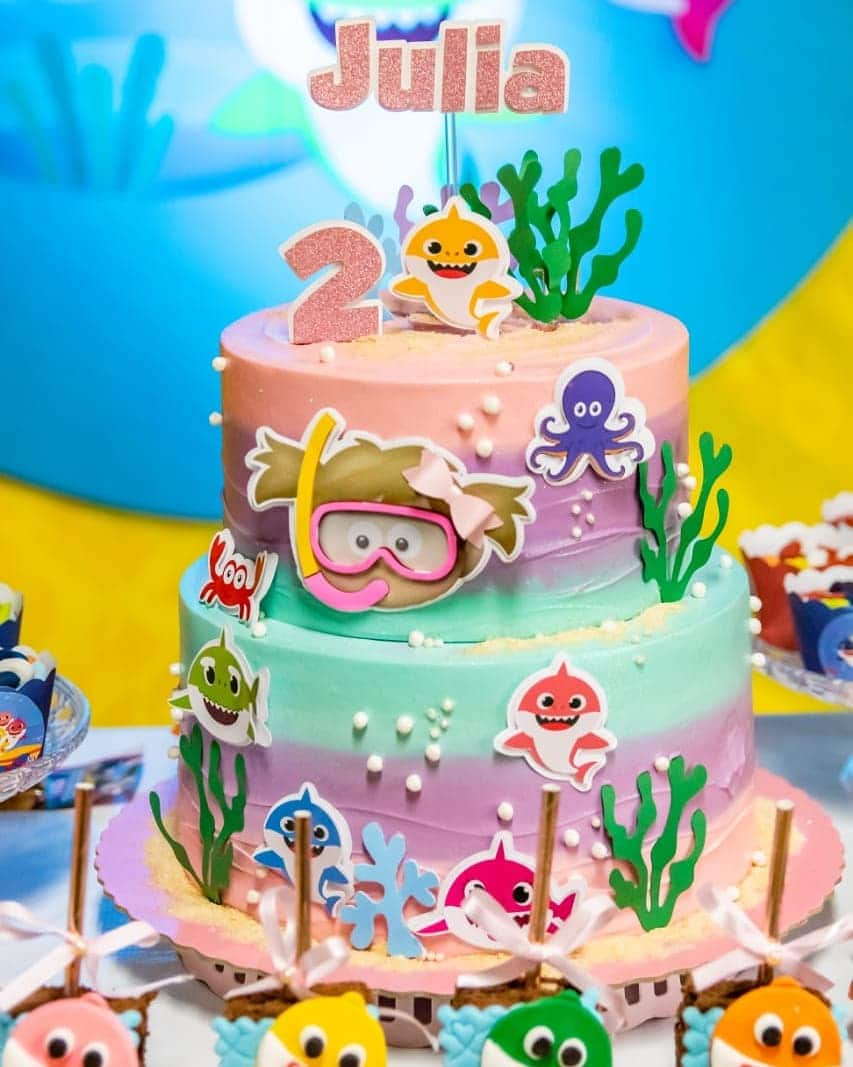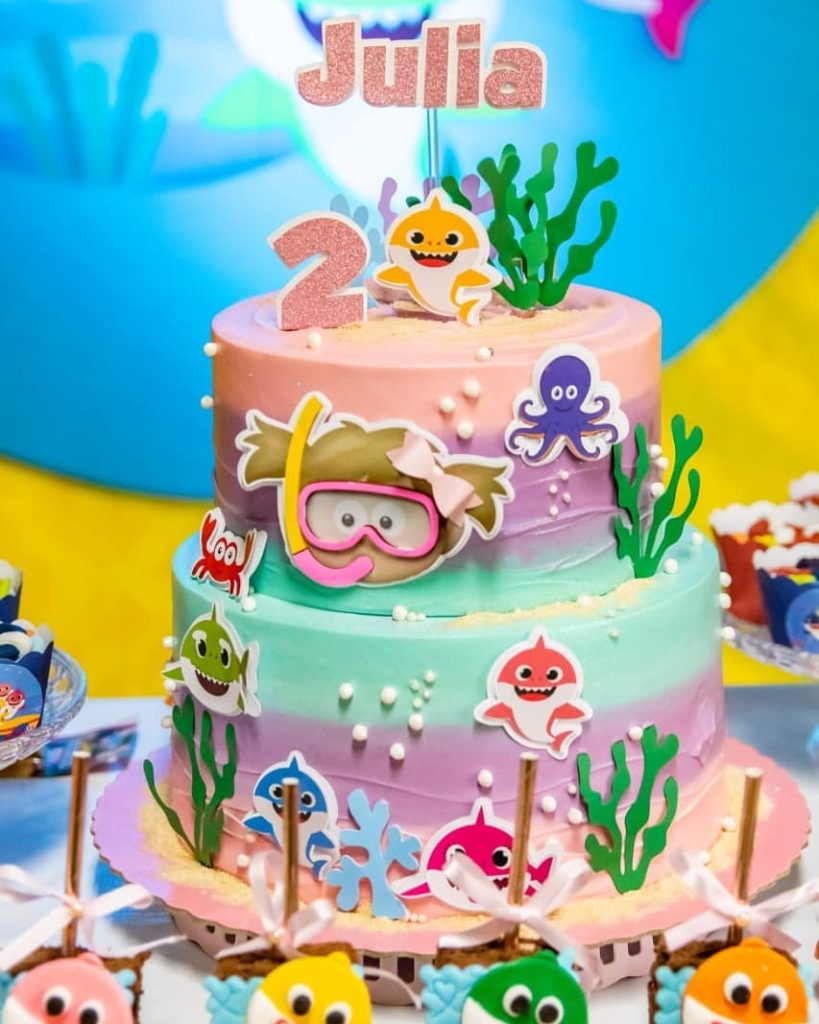 One of the great things in having a Baby Shark cake, aside from having cute characters, is how colorful the cake can be. Want to dazzle the kids, the variety of colors on any given cake will definitely catch their attention and will have them screaming to taste it.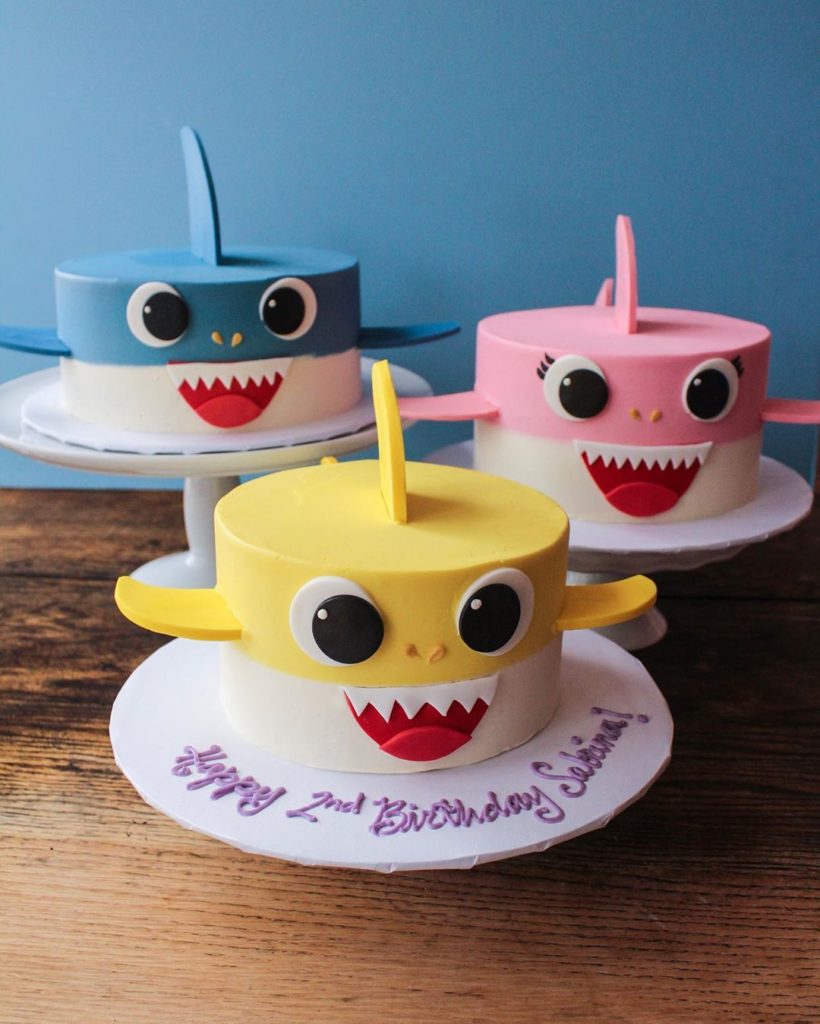 While a lot of people opt for a multi-tiered cake to deliver an impressive birthday experience, you can replicate it in a different way, by having multiple, individual Baby Shark cakes. You will be able to bring different characters to life, in a fun and novel way.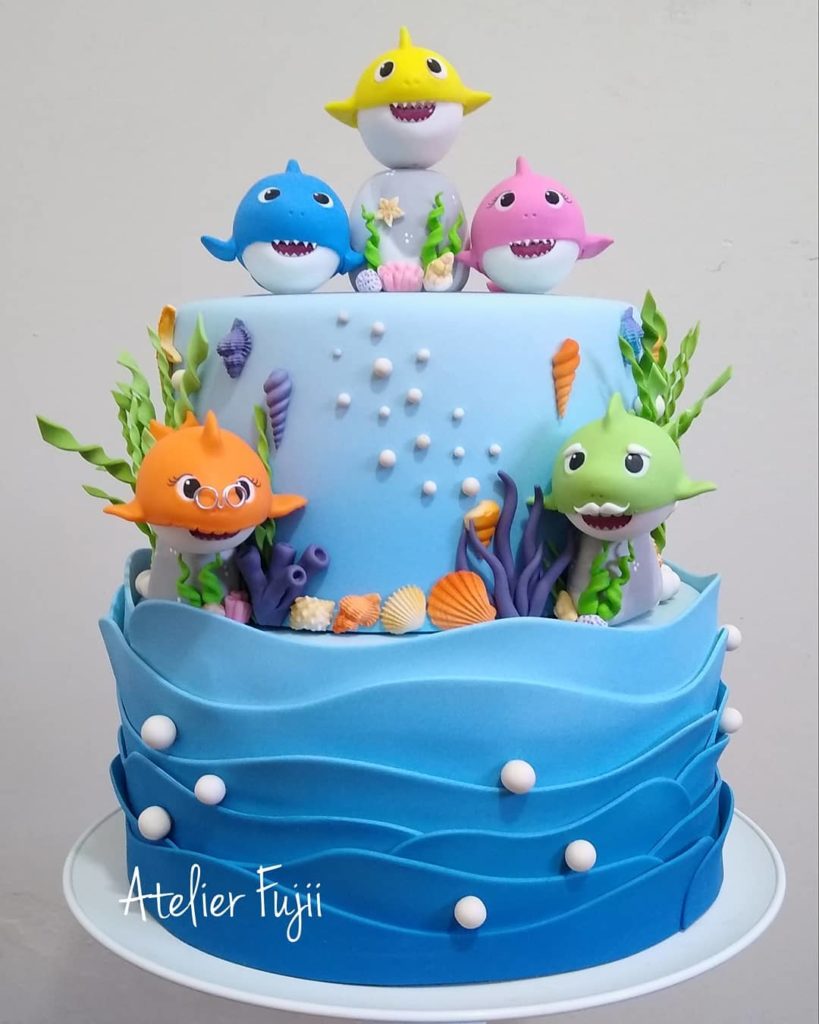 Creativity is the name of the game when doing a Baby Shark birthday cake. Think what the kids would love and use a bit of creativity to bring it all to life.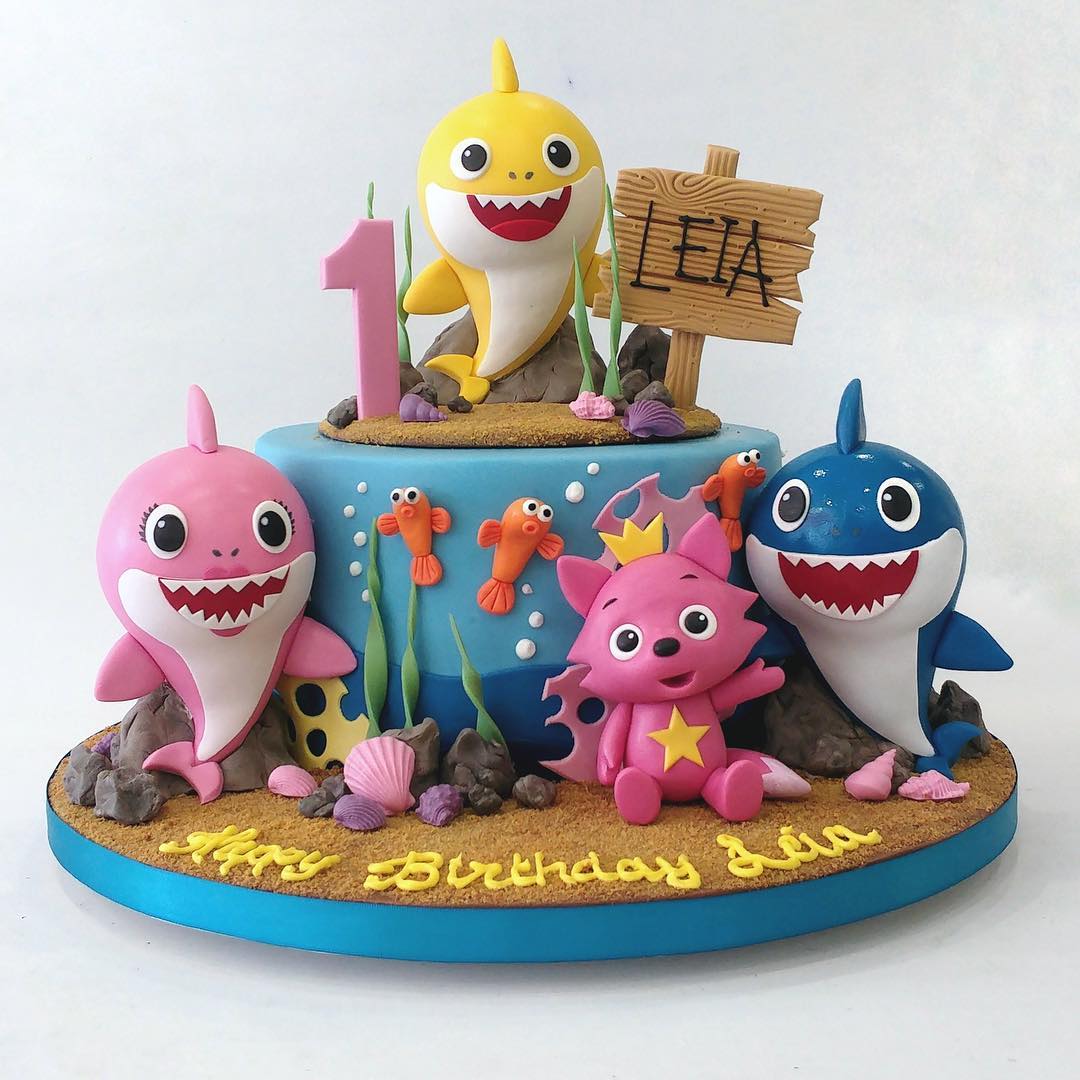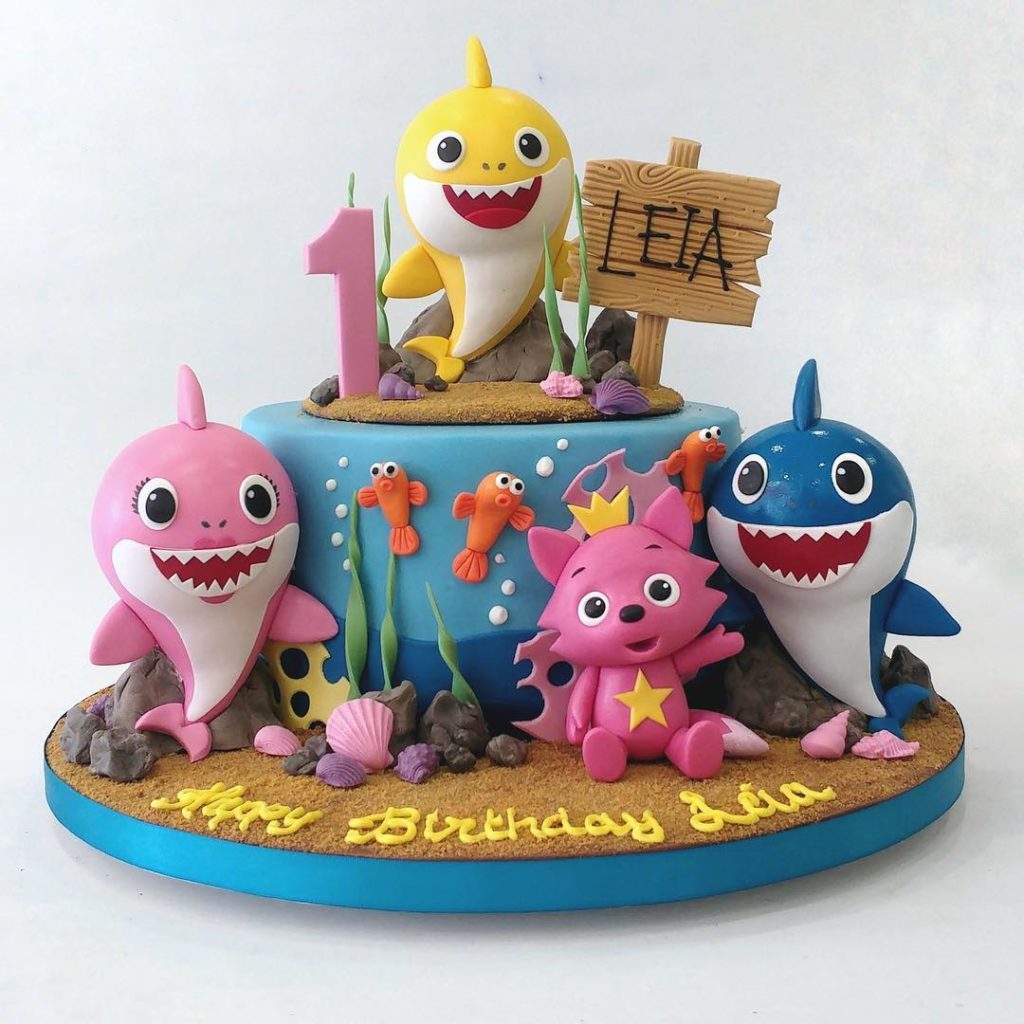 Baby Shark cakes are a great option for any birthday party, simply because of the characters that the little ones love.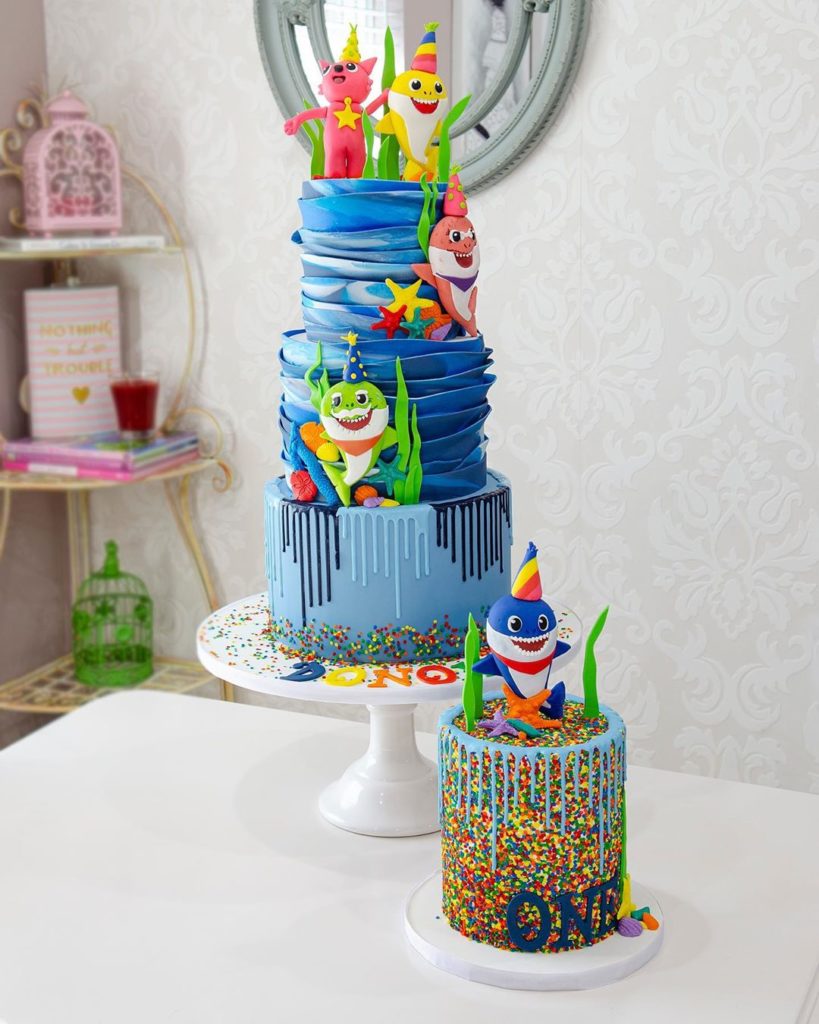 There are many great things about having a Baby Shark themed birthday party. The decor, the party favors and best of all, the cake. Having a really nice cake, will add the finishing touches, on what should be a perfect day for the little one.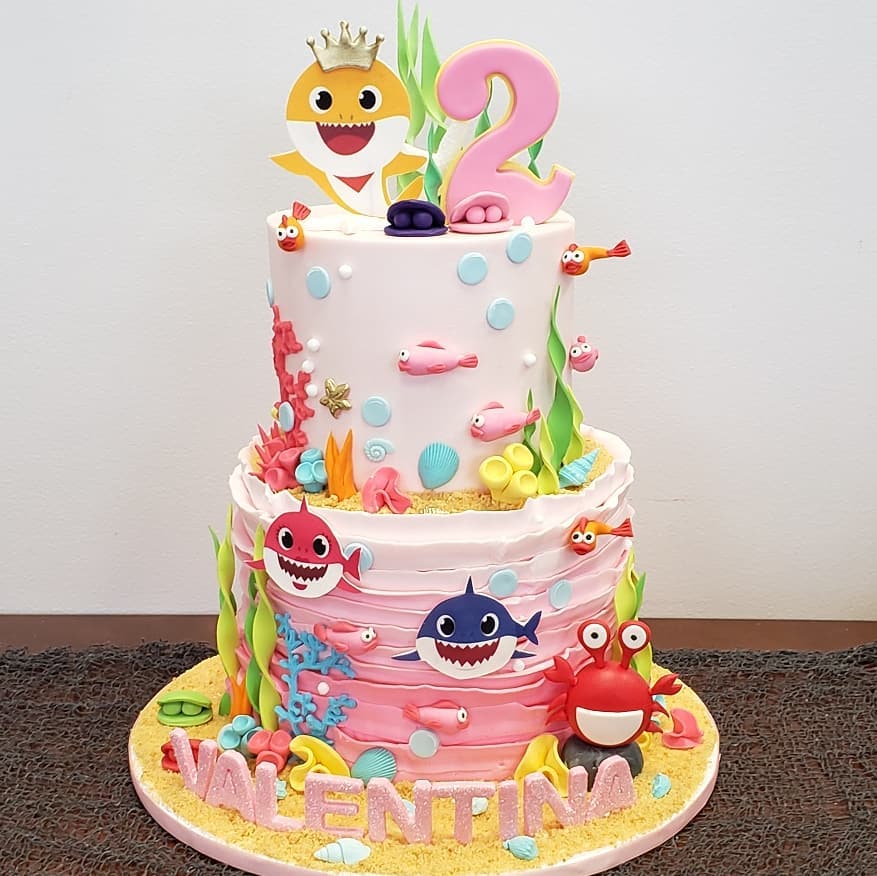 The great thing about doing a girl's Baby Shark cake is that the results can be so super-cute and eye-catching. Let the little princess feel special on her day, by bringing her favorite characters to life on her very-special cake.
While the sharks are the highlight of any Baby Shark birthday cake, running with a underwater/ocean theme can bring so much more life to the cake. Throw in some coral, cute fish, bubbles and sea weed. What you end up with is a whole world, right there on the cake.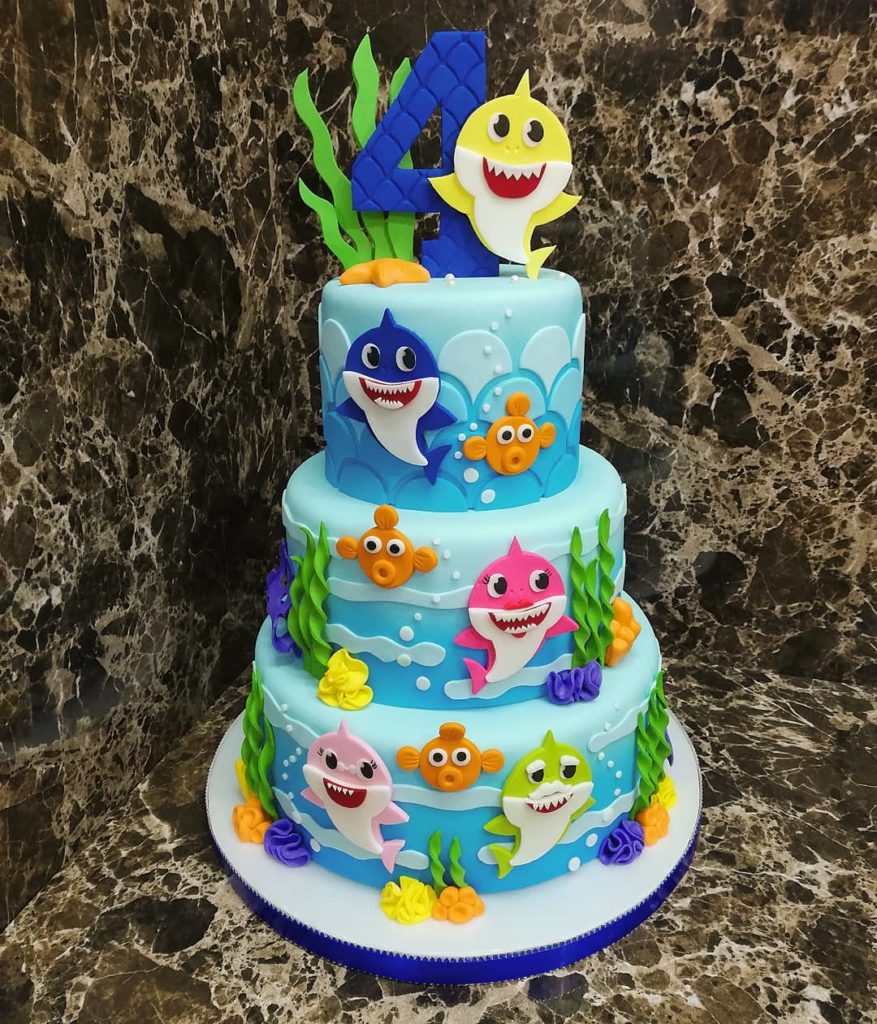 Baby Shark, mummy shark, daddy shark, Grandpa shark and Grandma shark. You got to have all the characters, to have a complete birthday cake.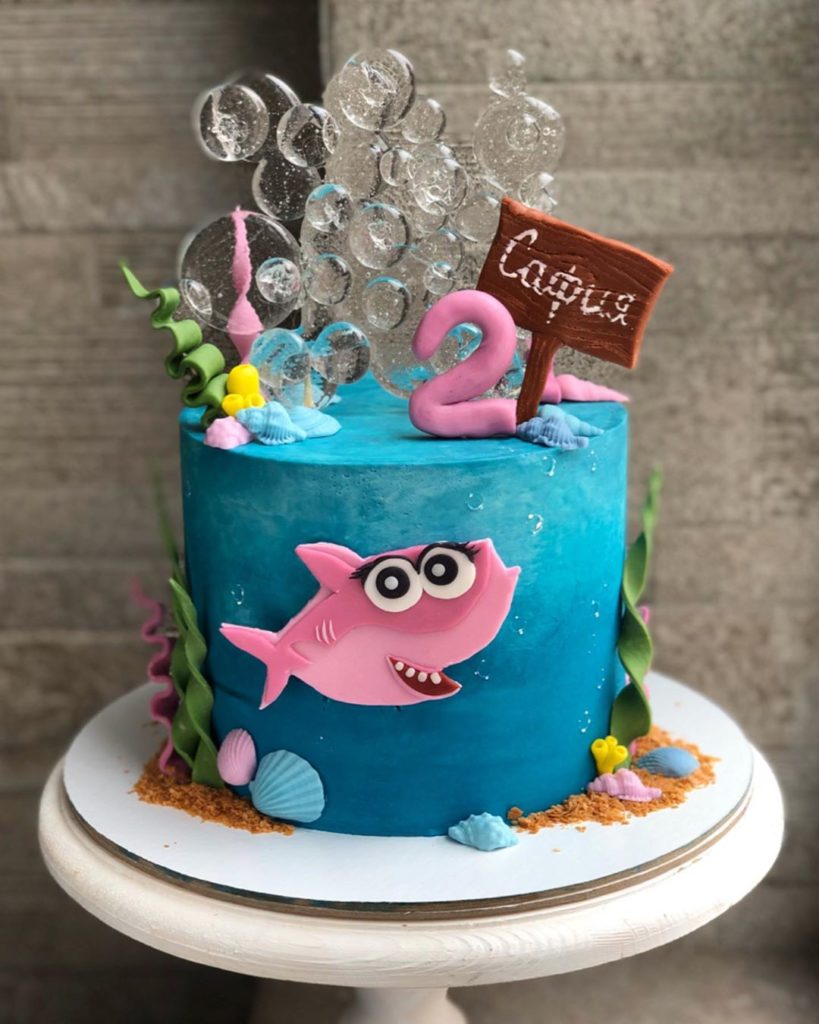 There are many different Baby Shark cake ideas to choose from and each one is unique and different. Want a nice bubble effect? Throw in some sugar work, to give the cake that extra oomph that it is missing.
Wrapping it up
The beauty of the Baby Shark cake designs is that you are not limited with what you can do. There are so many options and ideas to play with, you are bound to find that perfect cake that is the right fight for the upcoming birthday party.
Whatever option you go with or inspiration you get, just remember to get creative and let your imagination run wild!