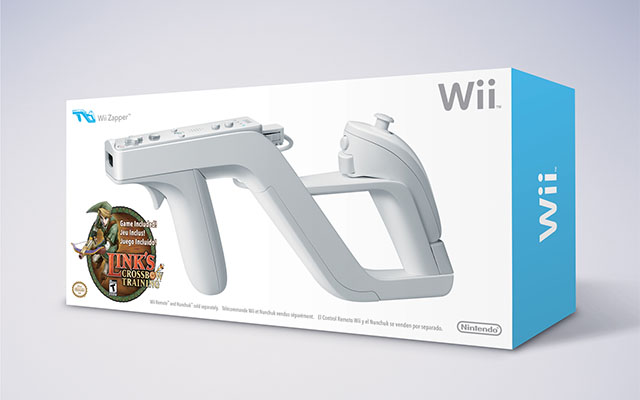 If you own the Nintendo Wii Zapper, then you already know that it is cool accessory to have. Well this cool light gun needs some fun games to go along with it. For those of you who are looking for games that will go perfectly with the zapper, then you need to check out the top titles that are available
#1 Call of Duty: Black Ops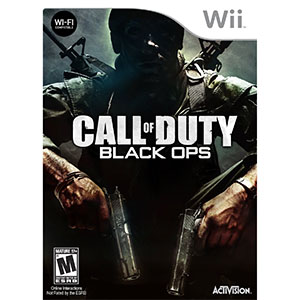 If you have the Zapper and you are looking for that perfect game to go along with it, well Call of Duty: Black Ops is a must have. This first-person shooter is one of the most popular games on the system and it has exciting action from start to finish. There is an awesome storyline, as well as a multi-player that will have you playing for hours and hours.
#2 Call of Duty Modern Warfare 3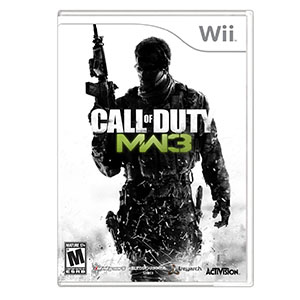 It could be a toss-up between Modern Warfare 3 and Black Ops for the #1 spot, but at the end of the day one of them had to get it. Modern Warfare 3 is an awesome game and if you have the Zapper, then this will only enhance the experience. You can use the Zapper with great accuracy to take out your enemies and feel like you are smack dab in the center of the action. This game has HIGH replay value and if you get it you are certainly going to be getting your money's worth.
#3 Chicken Riot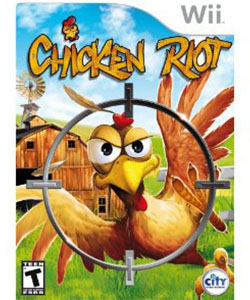 Entertaining, fun and hilarious are just some of the words that can be used to describe Chicken Riot. If you want to get the most out of your Zapper, then its best that you buy this game so that you can start shooting some chickens. This game will have you blasting away at a variety of chickens and super chicken bosses. There is a ton of replay value with this game, so you are guaranteed hours of fun.
#4 Go Vacation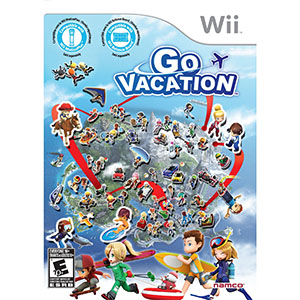 If you are a fan of Nintendo's mini games, then you are absolutely going to love Wii Go Vacation. There are five mini games that are designed specifically for the zapper. I can guarantee, that you're going to have hours of fun games such as clay shooting, quick draw, rifle shooting target shooting and water gun battle. This is actually great value for your money, just because you are getting so many games. This is one game that I highly recommend.
#5 Resident Evil The Darkside & Umbrella Chronicles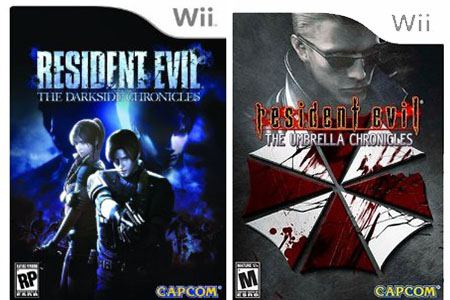 I included both Resident Evil Games Umbrella Chronicles & Darkside Chronicles because they deserve to go together. If you love Resident Evil, then you are going to love these games. If you have never played a game, you are going to love them as well. These games are designed for the Zapper, so it is going to be nothing but fun blasting those zombies. You are going to have hours of fun with these 2 games and whichever one you choose, or if you get them both, it will be a pretty good purchase.
#6 Links Crossbow Training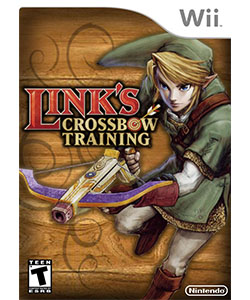 Link's Crossbow Training  is a cool little spin-off from the hugely popular The Legend of Zelda: Twilight Princess. If you are looking for a shooting game that has a ton of levels, is fun and really cheap, then you should give this game a go. You are going to have hours of fun with this game and it is also a pretty good choice for the younger kids.
#7 Reload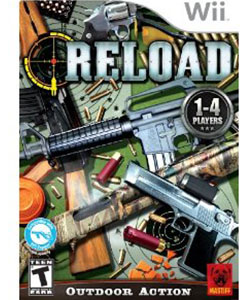 If you have the Nintendo Wii Zapper if you are looking for a game that will allow you to shoot at targets and practice, then Reload is it. This is another Sims again, that will not have you shooting at enemies, monsters or aliens. The game is basically target practice, is pretty fun, as there are so many different scenarios available. This is a pretty good game to have, especially since it is not very expensive.
#8 James Bond 007: Goldeneye
Goldeneye on the N64 was pure epicness!!! The game has gotten a reboot on the Wii and it's safe to say that it lives up to its predecessor. This is a great game to be played with the Zapper and it is non-stop action. If you are a fan of Bond, you will enjoy the man different weapons and scenarios that he finds himself in. The Zapper also adds a different element, as you can blast your way to your much hated enemies. Great game and excellent choice if you purchase it.
#9 Ghost Squad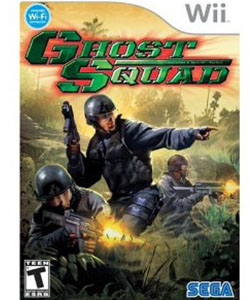 Ghost Squad was a pretty fun arcade game back in the day and that phone is now available on the Wii. It is pretty short, as there are only three levels, but they are very interesting, difficult and fun to play. This is a very enjoyable game and despite its shortcomings, it is something that you were going to enjoy, especially with the zapper.
#10 House of the Dead 2 & 3 Return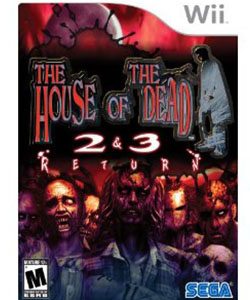 The House of the Dead 2 & 3 Return is another Sega light gun game that has made it to the Wii. This is another game that is ideal for the zapper, especially since you will be shooting so many zombies. If you are a fan of arcade shooters, then this game is going to be a great pickup. Don't expect it to be a game that takes your breath away. It is pretty decent and you will have fun with your zapper, guaranteed.