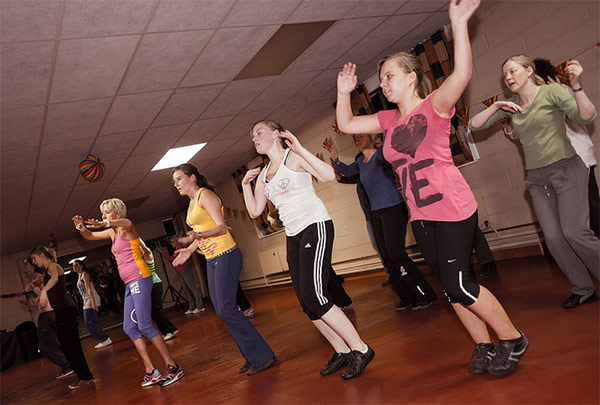 When it comes to Zumba dance, the right clothing you wear is extremely important. The good thing is that what you wear to class is typically what you would feel comfortable in. Remember, in this class, there is going to be a lot of sweating, dancing, moving and shaking. Because of this, you are going to want to get clothing that is easy to move around in. Below, I highlight some of the typical clothing options that people wear to their Zumba class.
Tops
Tops
T-shirts – T-shirts are the go to clothing option when doing Zumba. So breathable, so comfortable to dance in and can be really stylish. You can't go wrong wearing a t-shirt to class.
V-neck T-Shirts – V-necks are a stylish t-shirt option that is perfect for Zumba. Comfortable, breathable and stylish, you will find that you will enjoy wearing these on a daily.
Racerbacks – Racerbacks are typical gym attire and they are also really good for dancing in. They are loose, comfortable and really stylish. They look good with whatever you wear them with and you should own a couple when doing Zumba. They are also breathable, so you won't get as hot when dancing in them.
Tank tops – Tank tops are really great to wear to class and to dance in. They are loose fit, so simple and look really good. Buy a couple for class and that can solve your top problem, if you are wondering what to wear.
Bra tops – Bra tops can be very stylish and it is also a good way to show off the body that you have worked so hard at. They also look really good, when paired with the right bottom. So if you want style, the bra top is the way to go.
Sports bra – Some of you may want a bit more support when dancing and it would be no problem wearing a sports bra. There are a ton of stylish options available and they look good with the right bottom.
Crop tops – Crop tops are very loose fitting and they can add a little pizazz to your Zumba attire. If you want to mix it up on some days, you can wear a nice crop top over your tank top.
Bottoms
Leggings – You will find that a lot of people opt for leggings just because of the way they fit on the body. Leggings are skin tight and this makes movement easier and more natural. You can also do all the twists and turns that you want, these bottoms will be right there when you do it.
Yoga Pants – Yoga pants can be worn as they are really great options when dancing. They are close fitting, but unlike leggings, some people find them a bit more comfortable to wear. The flare also gives a good effect when dancing.
Cargo Pants – People who do Zumba, LOVE! Cargo pants. If you take a look in any class, you are bound to see instructors and students in them. I guess cargos are the "cool" thing to wear, mind you they are also very comfortable. They are baggy and this provides more than enough room to move about in them. They also look pretty fashionable and they will have you looking like a real Zumba pro with them on.
Capris – Capris are not yet short and they are not yet long. Capris are the perfect blend of both world and this make it a good choice for Zumba. You will be able to move around easily, while also getting breathability to the legs. There are so many options to choose from, just ensure that is funky, fashionable and preferably loud! A great look for Zumba dance fitness.
Sweatpants – Sweatpants is a part of the typical workout attire. Sweats that are baggy will allow you to dance and move around with ease. You are not restricted and this is why they are considered to be the perfect bottom option for Zumba.
Shorts – What better to dance in, than a nice pair of athletic shorts! Shorts are easy to move around in and you can pull off a lot of moves effortlessly, as you are not restricted or confined. Shorts are a great way to show off your legs or any other part of the body that is toned up, thanks in part to the Zumba workout.
Shoes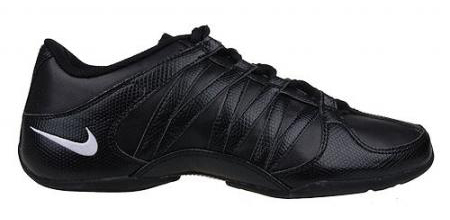 I wrote a piece detailing everything you need to know about Zumba shoes right here. Great little guide check it out.
When it comes to shoes for Zumba dance, it is very important that you get one that is comfortable to dance in
Comfort – It is going to be muy importante that you choose comfortable shoes for Zumba. The class is all about dancing and as such you are going to be on your feet a lot. Wearing shoes that will cause discomfort or pain will not allow you to have a great experience. I
Easy to Dance In – In Zumba you are going to be doing everything from spinning, jumping, twisting, turning and dancing. You are going to want shoes that are easy to move around in. Ideally, it is good to go with shoes that are designed for dance aerobics as they have pivot points on the bottom, which makes it easier to turn and move.
Lightweight – Shoes that are light in weight are also a good option, just because you do not want to be dancing with something heavy on your feet. Lightweight shoes will also make you very nimble and as such, you will be able to move around a lot easier.
Flexible – When dancing, your feet are going to be in all different types of positions. This is why it is good to get a sneaker that is flexible and will be able to conform to the ways that your feet are moving. An inflexible, stiff or rigid sneaker can actually cause injury and make dancing a chore, stay far away from them.
Forget Running Shoes – even though you can wear just about any type of athletic sneaker to do Zumba, please stay away from sneakers that are designed for running. These shoes generally have thick traction and it will be very difficult to pull off any moves wearing these shoes. There is also a good chance that you could injure yourself as you could be stuck when trying to pull off a spinning move and as such injuring your feet or ankles.