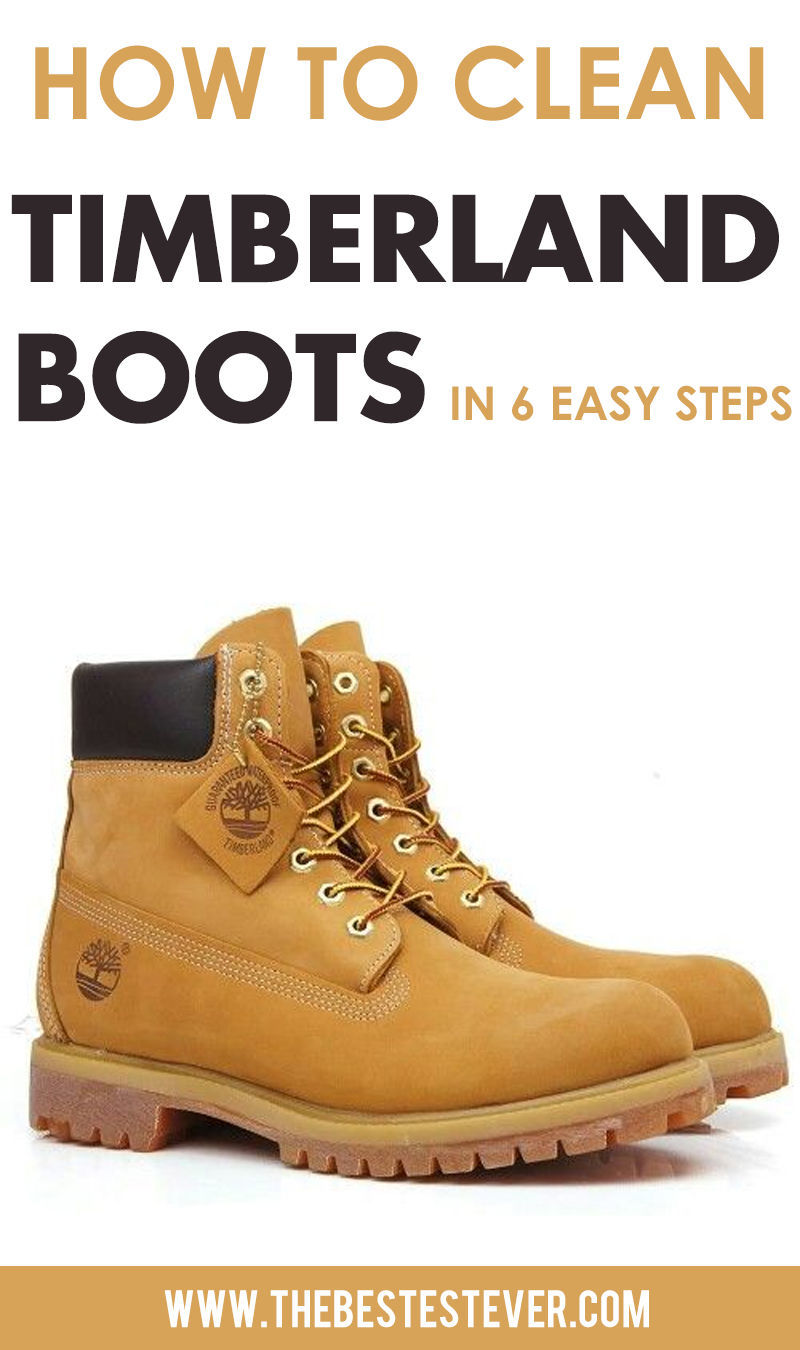 Are you looking for a guide that shows you the best way to clean your Timberland's? If so, you have definitely ended up on the right page.
You know it's criminal to be walking around with dirty/scruffy Timberland's, it's just not a good look. Think about it, you have a reputation to uphold and your boots need to always look super clean! Well for those of you who are clueless or are not fully knowledgeable about cleaning your Tims, below you can read a quick guide that I did up which will highlight the right way to make sure your Timberland's are looking super fresh and how to do it properly.
What you'll need to help you clean your Timberlands: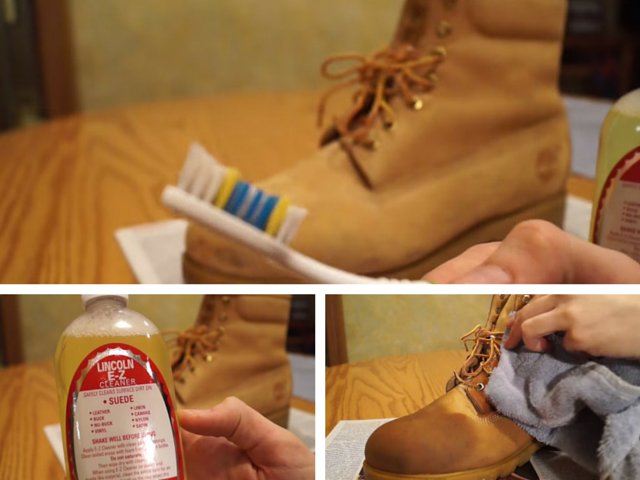 A toothbrush to get rid of the grime and dirt.
A good suede cleaner, people recommend Lincoln E-Z Cleaner.
Cloth to dry the boots off.
Step 1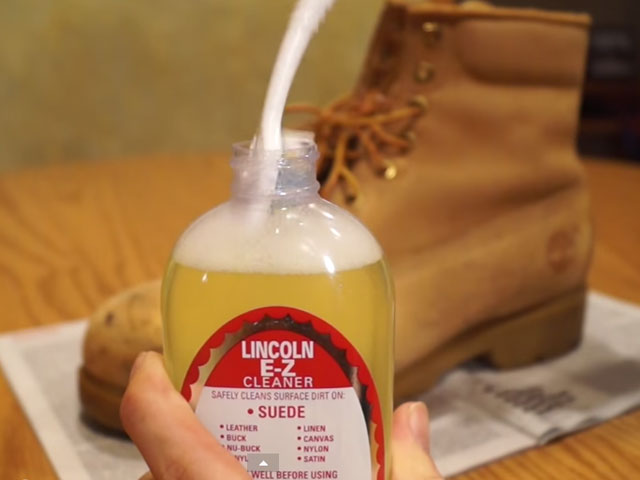 You will want to dip the tooth brush into the suede cleaner, making sure the brush has a good amount of liquid on it.
Step 2
After dipping the toothbrush, you can now start cleaning the areas that are super dirty. You want to make sure that you take a gentle, yet firm approach to make sure you get all the dirt and grime out.
Step 3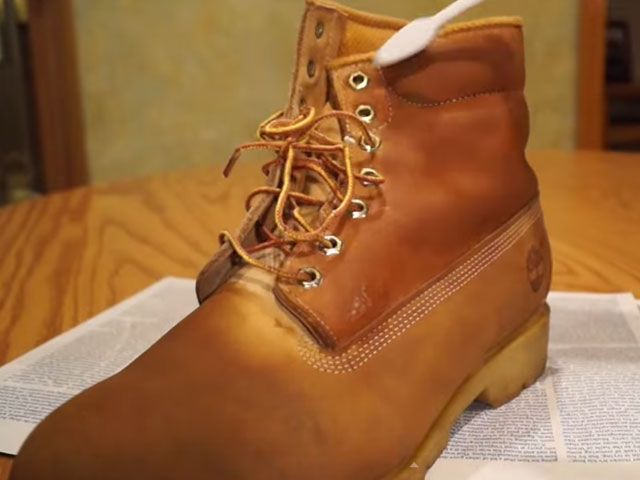 You are going to want to make sure that you clean all areas of the Timberland boot and do it evenly. If not, you might have water marks or some areas might look lighter/darker. So make sure you use the toothbrush and get everywhere on the boot.
Step 4
Once the upper of the boot is fully cleaned, you are going to use the cloth/towel and dry out the excess suede cleaner. You want to take extra care and not rub too hard, as you will rub off some of the Timberland's color. You should be firm, yet gentle at the same time. Once you have gotten the excess moisture out, you can let it sit and air dry for a couple of minutes.
Step 5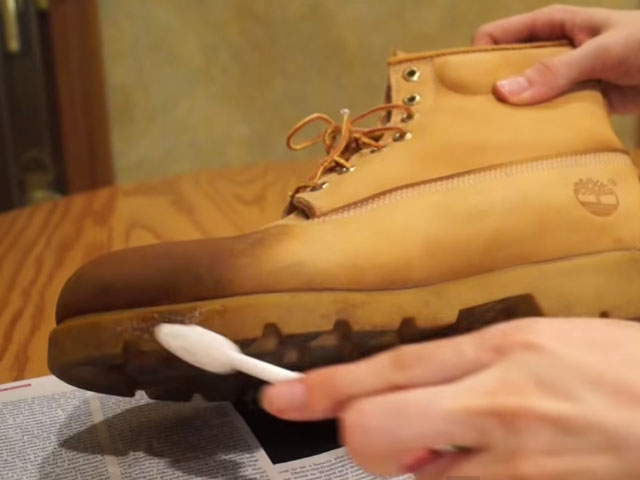 Once the upper is all cleaned up, you can now move on and tackle the midsole of the boot. You are going to take the same toothbrush and this time use soap and water to get rid of the dirt and grime. You can go all out scrubbing the midsole, making sure there is ample soap/water. Just make sure you do not rub the upper. The soap/water mix with the toothbrush should get out the dirt with ease and it should be looking brand spanking new, just make sure you use a little elbow grease.
Step 6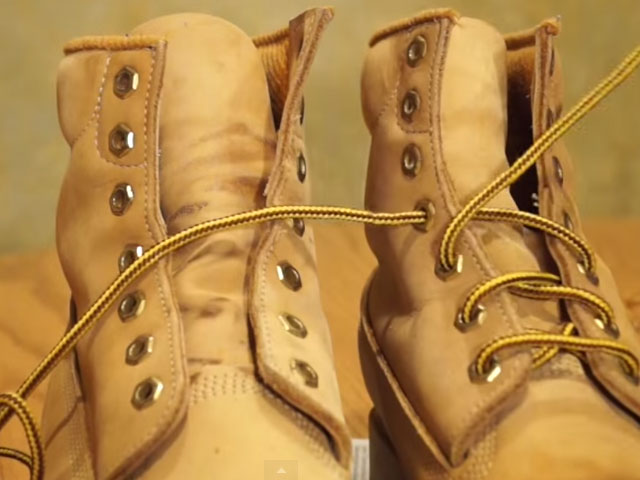 OK, in the final step, you can either wash or change the Timberland boot laces. It's always good to have extra shoe laces lying around as you can always pop in a new pair anytime you are cleaning your shoes and want everything to look extra fresh.
And just like that you will have your boots looking brand new and ready to take on the world. Really quick process that should only take a couple of minutes from start to finish. It's also not overly expensive as everything you need to clean the boots will cost under $10 and should last you a pretty long time.
If you'd like to see how to clean suede Timberland boots, check out this video tutorial from Paul Cantu: