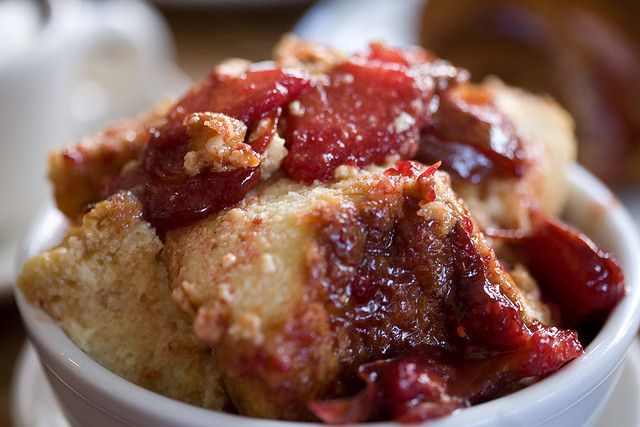 A great bread pudding when done properly can honestly be one of the best sweet desserts that you will ever have in your life. The great combination of flavors blends perfectly together to create an amazing kaleidoscope that your taste buds will absolutely adore.
Yum! Just looking at the picture above, makes me want to have a nice slice of well-done bread pudding right now!
If you are here looking to get more information about how to reheat bread pudding, then you have landed on the right page. Below, I will highlight a quick step-by-step guide that will show you what options are available for you to reheat in no time.
Use the Oven
The oven is a great option that you can use when it comes to reheating bread pudding. Even though you might have to wait a couple of minutes for it to be done, you can get it warmed up and have it almost tasting is when it came out came out the oven the first time.
Steps:
Preheat the oven to 350°F
Place the bread pudding on a baking sheet or baking dish.
Reheat for around 10-20 minutes (Depending on the size or if it had been in the fridge).
Once it is fully heated, take out and enjoy.
The Microwave is Pretty Quick
Another good way to warm up your bread pudding is by using the microwave. This will only take a couple of seconds and you can be guaranteed that it is going to hot and ready to go, just as you like it.
Steps:
Place the pudding in a microwave safe plate.
Reheat for around 30 seconds, or until it is fully warmed out.
Take out, allow to cool and then enjoy.
As you can see, warming up bread pudding can be done quickly and effortlessly. The good thing is that you will be able to enjoy it just as you like it and that is all that matters at the end of the day. So get going and let me know how successful you were in the comments below.