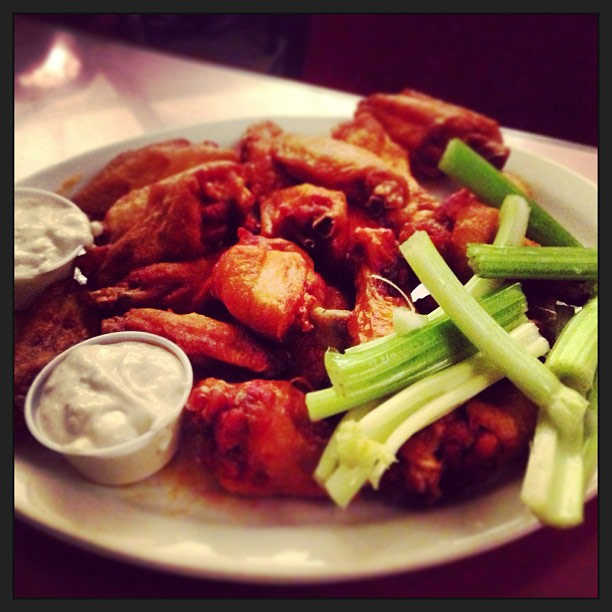 When the big game is on, you are guaranteed that there is going to be good company, cold beer and of course, hot n spicy Buffalo wings. The weekend is not complete without this combination and I am pretty sure many of you can agree.
Even though Buffalo wings go very quickly, there are some occasions where you might have some leftover or stored away in the fridge or freezer. So the pertinent question that I'm here to answer is, what is the best way to reheat Buffalo wings?
Stay Away from the Microwave
If you want yucky, soggy and utterly disgusting wings, then this is all that the microwave is good for. Stay away from it at all costs, unless you are really hungry and do not care about the taste or texture of your wings.
Oven/Toaster Oven
The oven is the best way to reheat those awesome Buffalo wings, especially if you are trying to recapture the original taste. Doing it in the oven or toaster oven is very easy to do and once you have the patience, you will be able to enjoy this meal as it was intended to.
Preheat the oven to 350 degrees F
Line a baking sheet or baking pan with foil and place the wings on them
Bake the wings for 15 minutes or until they are heated up properly
Remove, serve and enjoy
Quick Sauté
Some people swear by this method and honestly, it can work to reheat the chicken wings just fine. The oven method is by far the best, but you can give the pan fry/sauté a try.
Heat a skillet or nonstick frying pan
Sprinkle some oil in the pan/skillet
Sauté chicken wings until thoroughly heated
Remove, serve and enjoy