White Adidas Ultraboost (Male/Female)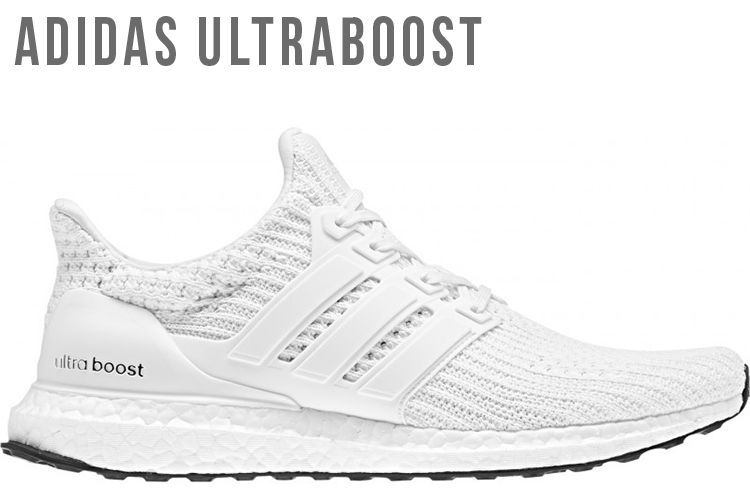 It is easy to see why the all-white Adidas Ultraboost is one of the most popular sneakers out right now. People absolutely LOVE this shoe and the countless epic Instagram photos with these shoes on the feet is a …..of it.
Off the bat, the shoe looks really really good. You can wear the Ultraboost with just about anything and people eyes will light up once you walk into the room.Being in all white is a plus, as you get this shoe that really stands out.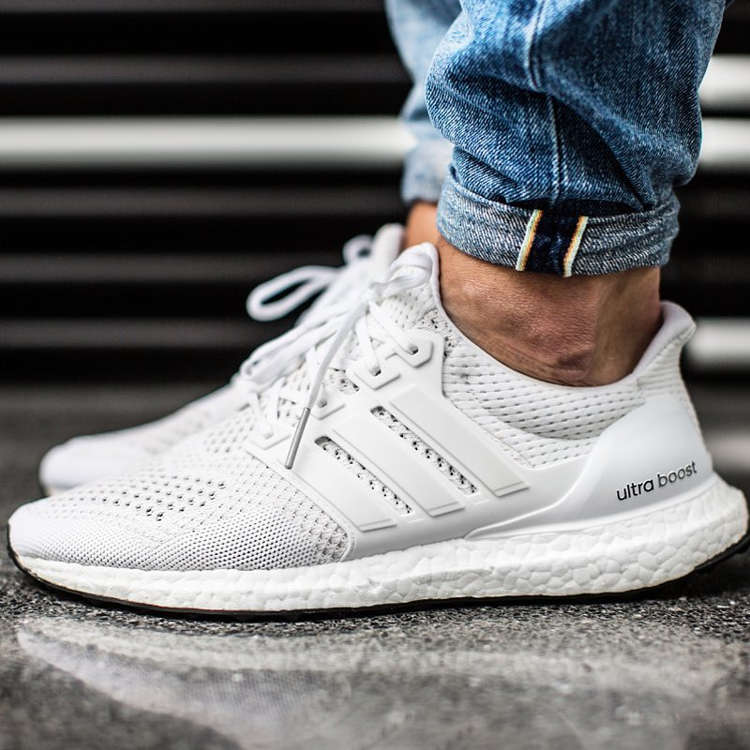 hite Adidas NMD
If you want another breathtaking offering from the three stripes brand, then the Adids NMD in all-white is a must. This shoe is simply #footweargoals as they deliver the wow visual factor, along with some pretty dope performance.
Like the Ultra Boost, the White Adidas NMD will look nothing but amazing when paired with the right outfit. There is a reason why so many people take their perfect Instagram photo with these shoes on.
Stan Smith
If you are into classic style, then the Stan Smith is a must. This is one of the most iconic shoes around and it is for good reason! The white Stan Smith is basically the perfect casual shoe. You are able to pair it with just about anything and it will look super-cute on your feet in the process.
Check out the Stan Smith Sneaker Outfit guide here:
Stan Smith PK
As a bonus we had to throw in the White Stan Smith PK. Same classic design as the originals, but with a more modern and updated look.
If you are looking for something that is familiar yet different, then the Stan Smith PK with the perforated….is definitely a must go.
 White Adidas Superstar (Male/Female)
The Adidas Superstar is a classic sneaker in every sense of the word, but when you pair that with the all-white design, then you will have something simply amazing.
This shoe goes so well with so many different outfits and it's versatility for both men and women make it a must have in your wardrobe.
White Adidas Falcon
A 90's classic makes its return and what a homecoming it is. The all white Adidas Falcon for women is a standout sneaker, that delivers big style.
If you are looking to have conversation starters on your feet, then the Adidas Falcon will have everyone running up to you asking "where did you get those", they are so cute!!!!!!!!!!!!!!
White Adidas Continental 80
If you are looking for a retro sneaker, that has that simple, yet minimalistic feel, then you cannot go wrong with the white Adidas Continental 80.
These shoes hold their own with today's contemporary styles and it is proof that well-designed classics from the past can still have an impact decades later.
Depending on the look and feel you are going for, these shoes deliver a more than perfect