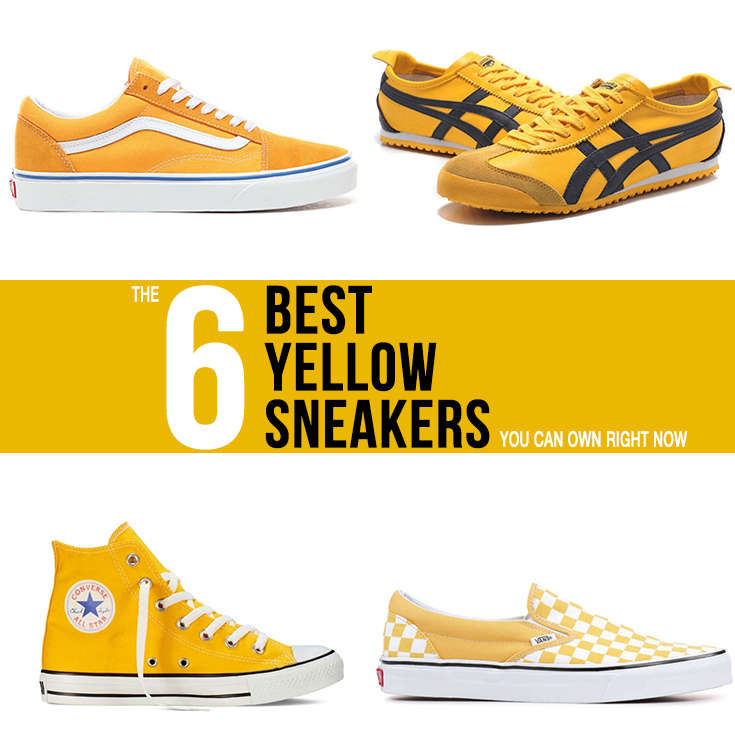 One of the great things about yellow sneakers is that they REALLY STAND OUT on your feet. If you are looking to make a big fashion statement or want to just have a different look from everyone else, then yellow is the color to show the world "Hello, I'm Here!"
I have decided to make a quick round-up of the absolute best and most fashionable yellow sneakers for both men and women that you can own right now.

Yellow Vans Old Skool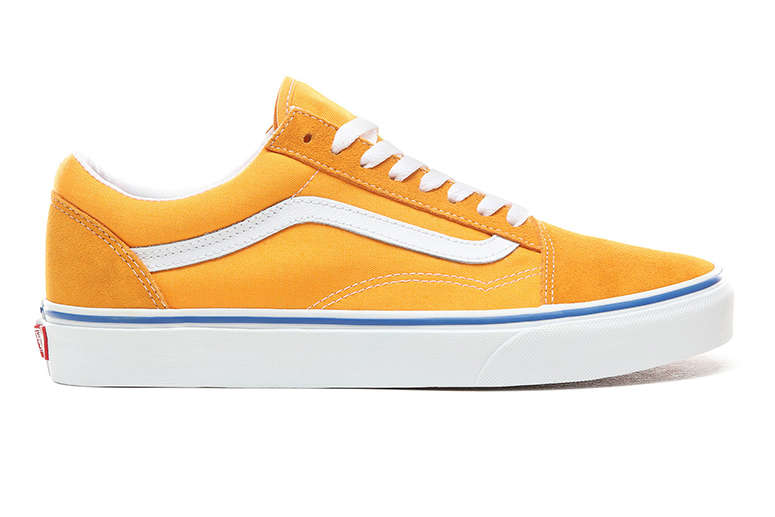 If you are looking for a yellow sneaker to complement your outfit, or you just want to make a statement, the yellow Vans Old Skool is really the best yellow sneaker out there.
These shoes are classic, stylish and look absolutely amazing on the feet. I can guarantee that when you wear a pair, someone is going to come up to you complimenting your entire look, especially what you have on your feet.
Shop Now: Zappos

Yellow Onitsuka Tiger Mexico 66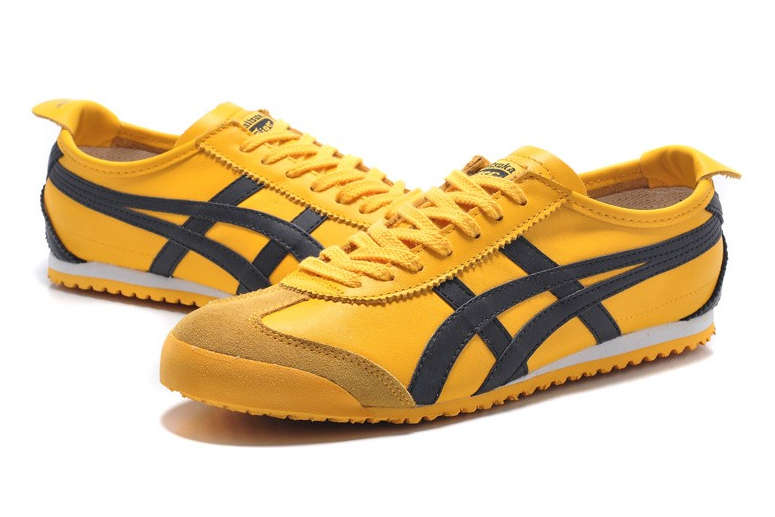 I am pretty sure you looking at the Yellow Onitsuka Tiger Mexico 66's, at first glance you were probably like "The Kill Bill Sneakers!" While these shoes look exactly like what Uma Thurman wore with her iconic outfit (It was actually the Onitsuka Tiger Tai Chi), they are slightly different, but still super cool.
Regardless, these shoes are pretty dope and even though the Mexico 66's are almost 50 years old, you can tell that this classic look isn't going anywhere soon.
You definitely need this in your collection, especially if you are big on fashion. Great buy and an effortless look for your feet.
Shop Now: Zappos

Yellow Converse Chuck Taylor (High Top & Low Top)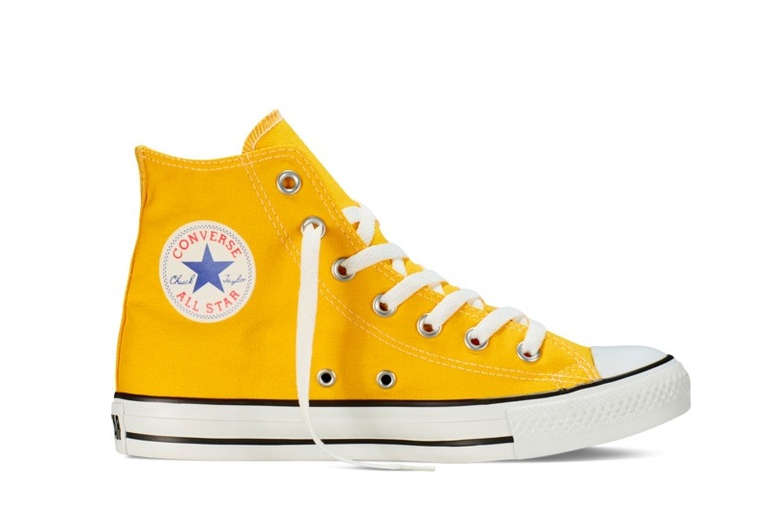 Chuck Taylor's are classic in every sense of the word. At some point in most people's lives, they have owned at least one pair and for those who haven't, well, Yellow Chucks would be the ideal option to start off with.
Why people are drawn to this shoe is simply the versatility. You can wear them with just about anything and part of why Chuck Taylors are still around is that they are really affordable.
If you want a pair of fashionable sneakers on the cheap, then these are definitely a great option to consider.
Shop Now: Zappos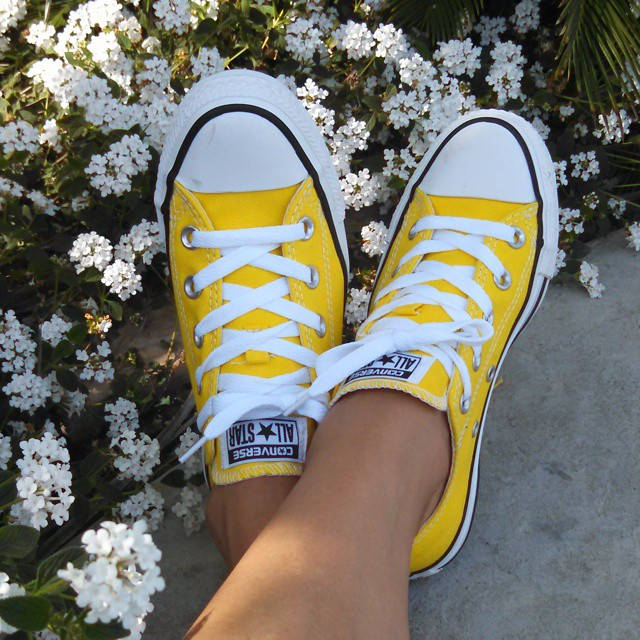 Yellow Vans Classic Slip On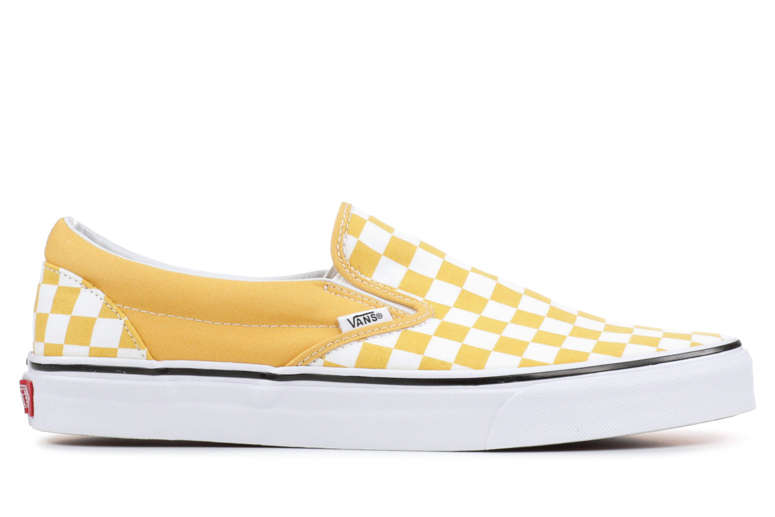 Another Vans on the list and for good reason. If you want something that delivers classic simplicity, then the Yellow Vans Classic Slip On (Checkered and Full Color) is the way to go.
These shoes are able to deliver that youthful, cool feel without being overly pretentious. What makes these shoes so versatile is that they can easily be paired with just about any outfit you can think of.
Shop Now: Zappos

Onitsuka Tiger Serrano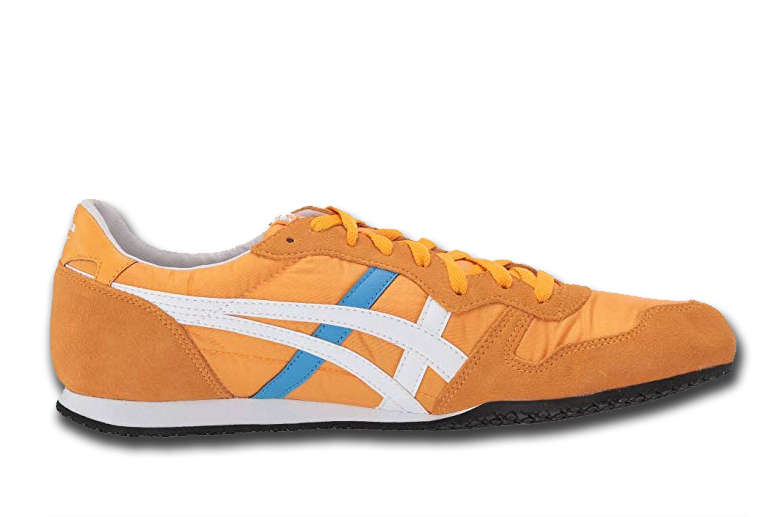 This yellow running shoe, The Serrano from Onitsuka Tiger, has been a go to option for people who want to to add some jazz to their outfit with a little splash of color.
Really simple shoe that delivers big style.
Shop Now: Zappos
Yellow Vans Authentic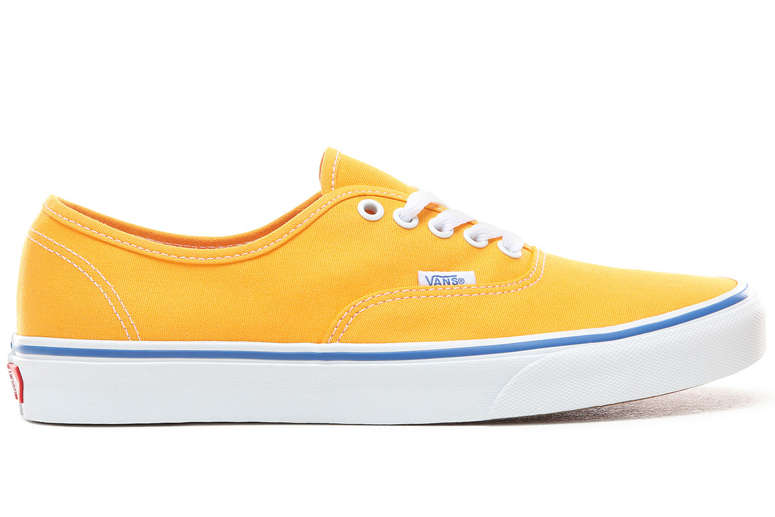 I am a HUGE fan of the Vans Authentic sneaker and the yellow version is pretty amazing.
Vans sneakers are a classic part of the American footwear landscape and having a pair, especially yellow, is something that you need in your wardrobe.
The good thing is that they won't break your pocket, giving you're the option of getting another yellow shoe from this list in your closet.
Shop Now: Zappos