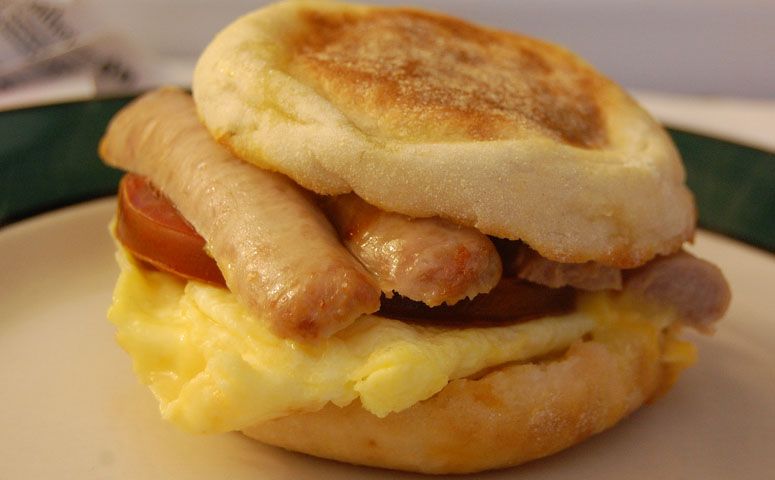 Can you freeze English muffins? You surely can and I am going to show you exactly how to do it.
The process is quite simple and it takes just a couple of steps to get you on your way.
Why Freeze English Muffins?
Many people freeze English muffins if they have some they don't want to spoil on them, or if they need to make a batch for a function they will be having sometime in the future. Whatever the reason, they hold up really well in the freezer and can be stored up to 3 months.
How to Freeze English Muffins?
When it comes to freezing English muffins, the process is quite simple. All you really need is:
Ziploc freezer bag
Plastic wrap
Aluminum foil
Step 1
The first thing you need to do is get your English muffins. If you just made a batch, let them sit and cool before attempting to put them in the freezer.
Step 2
Once you have your cooled muffins, the next step is to wrap them with plastic wrap. You want to give it a couple go rounds, just to make sure that it is fully covered.
Step 3
This is just an extra step and not totally necessary, but you can add an extra layer of protection by wrapping the already wrapped English muffins with aluminum foil.
Step 4
Place the now wrapped muffins into the Ziploc freezer bag. It is a good idea to put the date on the bag, as English muffins can be stored in the freezer for 3 months, before there is a reduction in their overall quality.
How Do You Thaw/Reheat English Muffins?
I have a full guide that focuses on reheating English muffins and you can check it out if you want a full reheating guide. As for letting them thaw out, some people take them out the freezer and let them sit at room temperature till they are ready to be eaten.
There are others who pop them directly into the toaster/oven and this is a much quicker option.