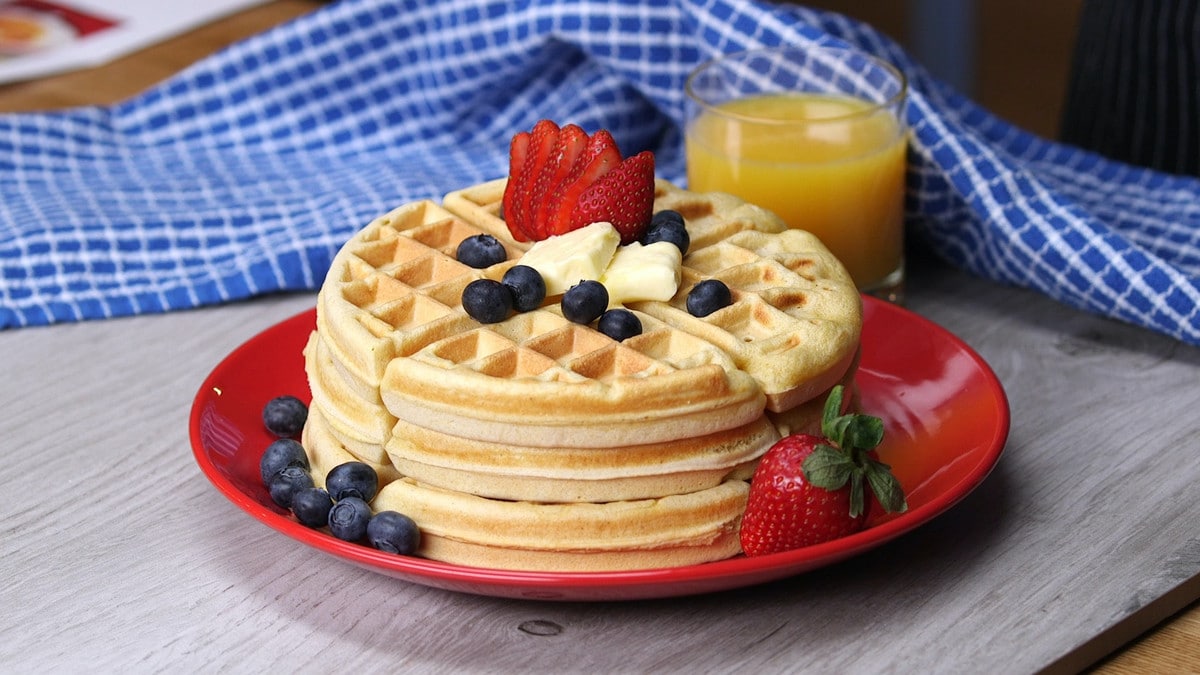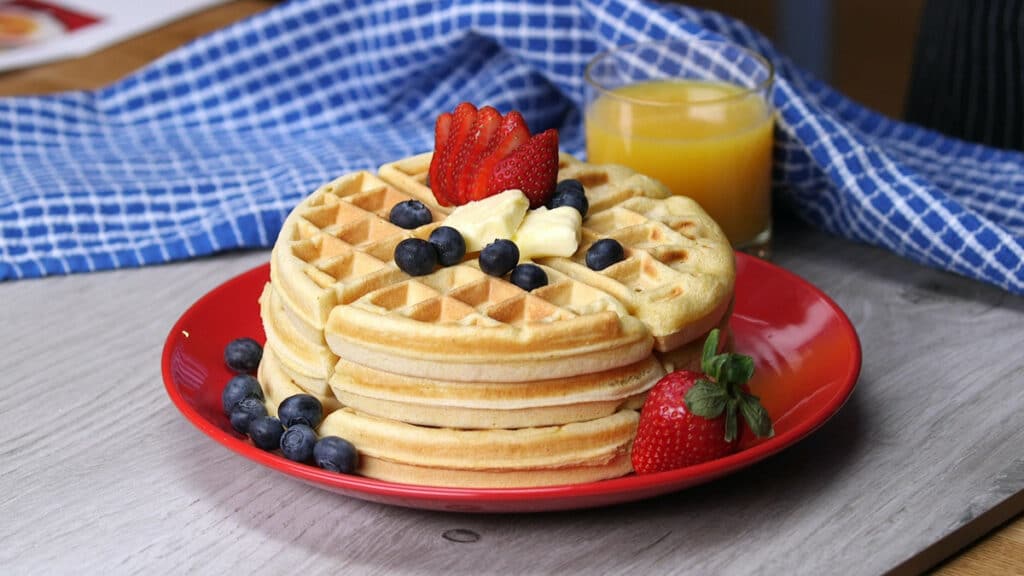 Waffles are synonymous with a good time. When I think of the perfect brunch, waffles are always a feature. Nothing beats a crispy waffle early in the morning. Top it off with your favorite toppings and you're in breakfast heaven.
While most of us consume waffles without a care in the world, there are some among us who are a little more health and diet conscious. If you are one of those people, you may be asking the question, do waffles contain dairy (even Eggos)?
If that's the concern that brought you here, check out the answer to your question below.
Are Waffles Made With Dairy Products?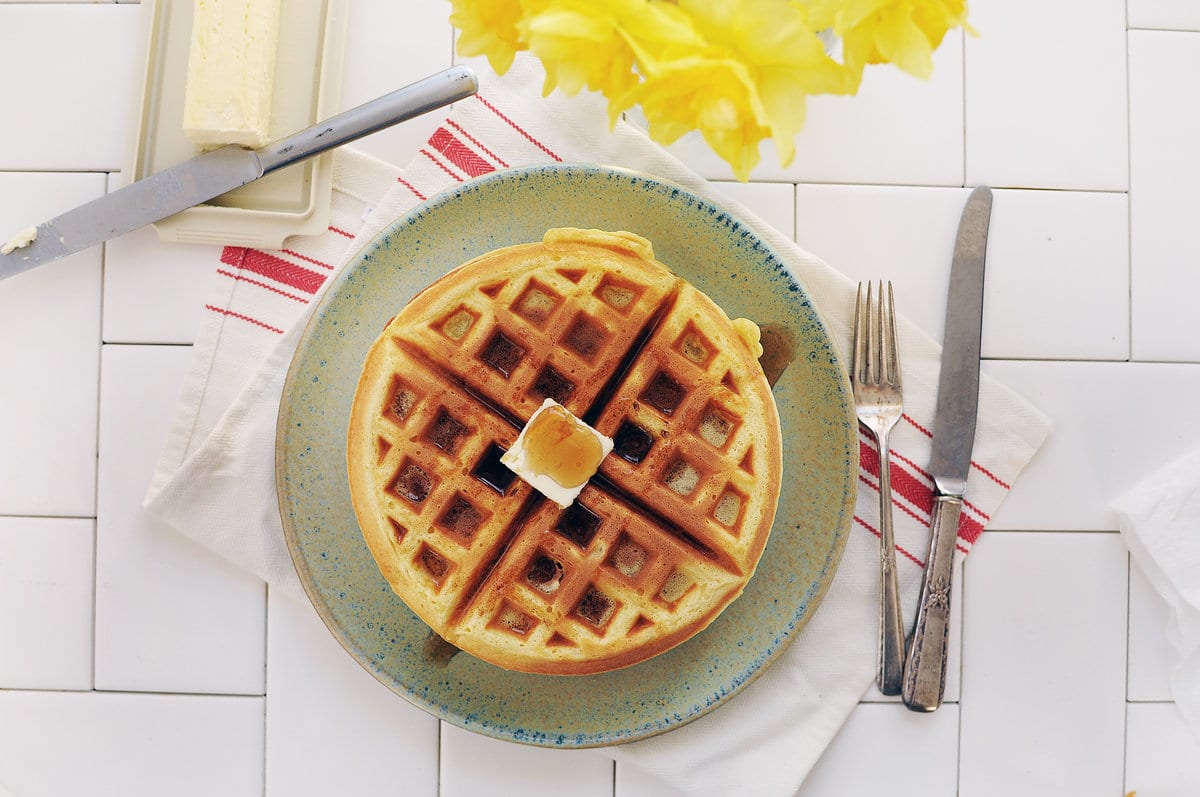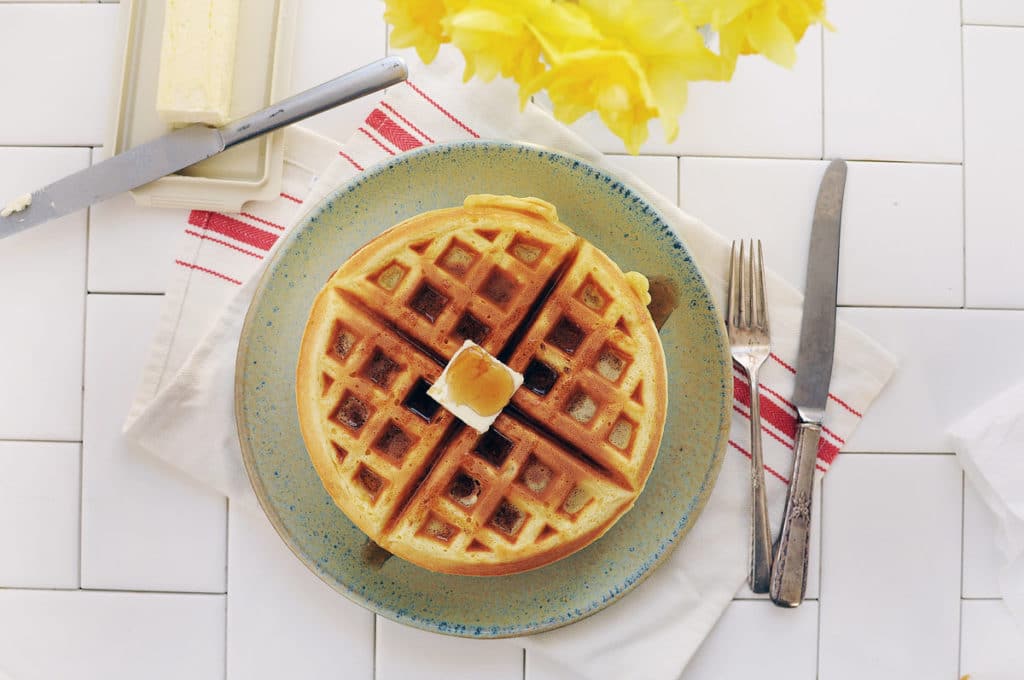 So, a traditional waffle recipe, whether it is homemade or store bought like Eggos does indeed call for dairy, in particular milk.
The recipe will generally contain flour, salt, baking powder, white sugar, eggs, warm milk and melted butter. Most restaurants do not serve dairy free waffles. All of Waffle House's waffles for instance do contain dairy, despite the restaurant having other vegan offerings.
---
---
Are There Dairy Free/Vegan Waffle Options?
If you are dairy averse, however, there are options. So no need to panic! While most restaurants that serve waffles do not tend to offer non-dairy options, there are tons of dairy free and vegan options that you can make at home.
For those people who do not want dairy, but are fine with eggs, you can use the traditional waffle ingredients (flour, butter, eggs, baking powder etc) and replace the milk with a similar ingredient.
One alternative is using plant based milk such as coconut, almond or oat milk. These will perform almost the same as animal milk, giving the waffle a light and airy texture. Be prepared though for differences in taste.
Vegan Options
If you are averse to both dairy and eggs, there are still tons of other recipes out there for you to try. A popular vegan waffle recipe is the sweet potato waffle. It contains pureed sweet potatoes, oats, flour, almond milk, flax seeds, baking powder and spices such as cinnamon. Sweet potato waffles are a great alternative to regular waffles and they are super healthy too.
Another vegan waffle that is super healthy is the oat waffle. This is a gluten free option that uses ingredients such as oat flour, coconut oil, baking powder, cinnamon and maple syrup.
---
---
Carrot waffles are just as good too, if you're a fan of carrots. This utilizes an almost traditional recipe minus the eggs and milk, and with the addition of a cup of grated carrots and whatever plant based milk you prefer.
The only drawback to some of these plant based waffle options is that they do take longer to cook. The variety in flavor and an overall healthier meal should make the prep time worth it though.
Wrapping it up
So, now you know that traditional waffles, especially the ones sold by restaurants, do contain dairy. There are, however, options for the people who do not like dairy or are lactose intolerant.
While these might require a bit more effort to make, they're often just as good if not better than the original dairy recipe.