Today, I am going to show you 15 really cool Dora cake ideas, that are perfect for your little one's upcoming birthday party.
You will get to see a variety of Dora birthday cake designs, from simple to extravagant.
But, you can be sure of one thing, they all look beautiful.
So, keep reading to see all the super-cute designs.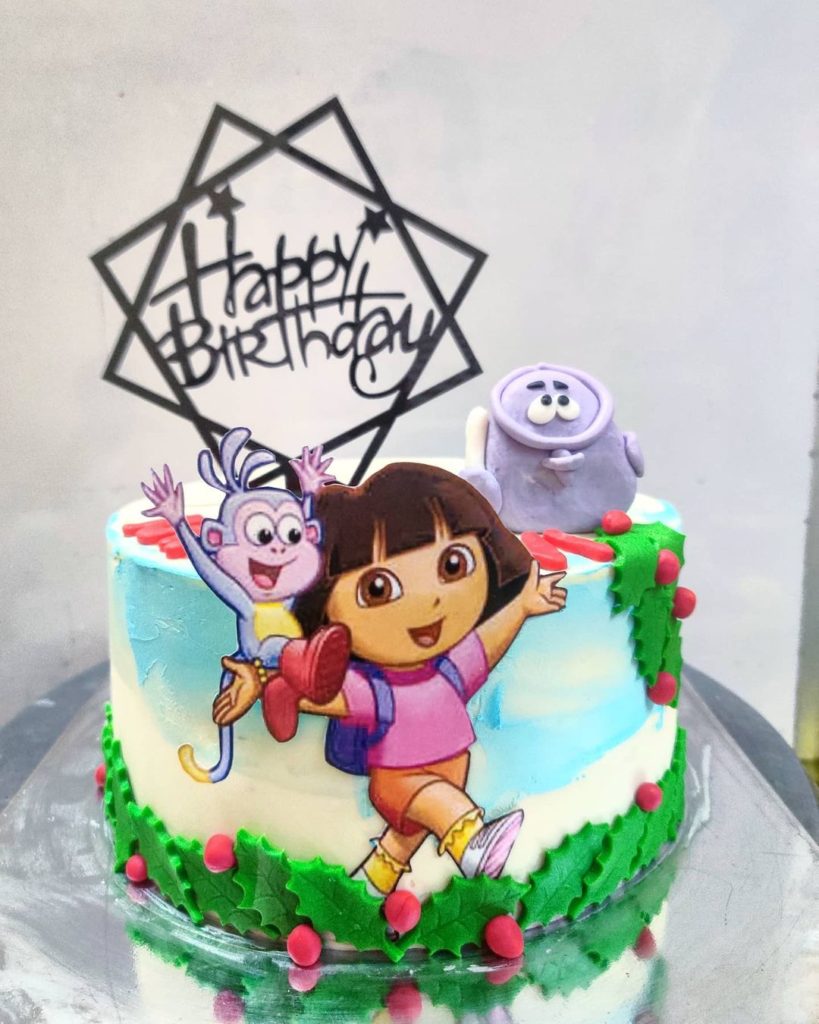 There isn't much that's required to have that perfect Dora The Explorer Cake.
A great design could be something as simple as having a large Dora, Boots and Backpack on the cake.
This is visually appealing and I guarantee that kids are going to go crazy when they see their favorite animated character smiling at them.
---
---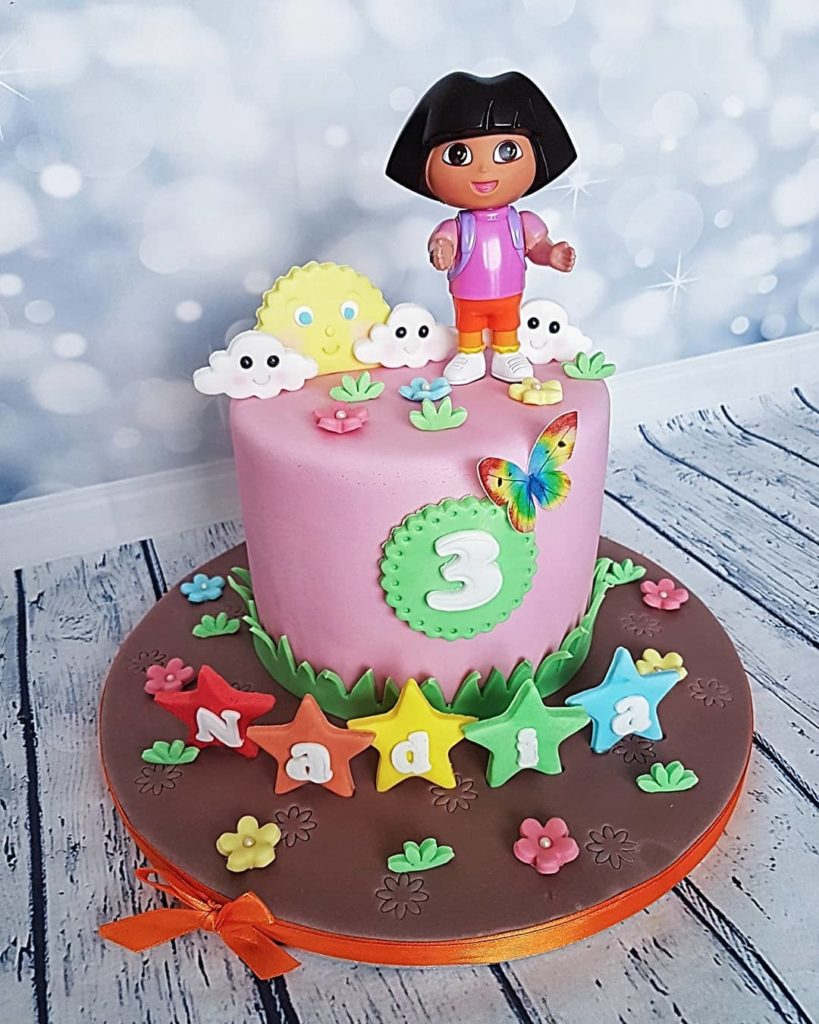 Another simple cake design can be achieved by using a Dora cake topper.
Thrown in with the right elements, the cake topper can change the whole look and feel of the birthday cake.
You Might Like: Spongebob Cake Ideas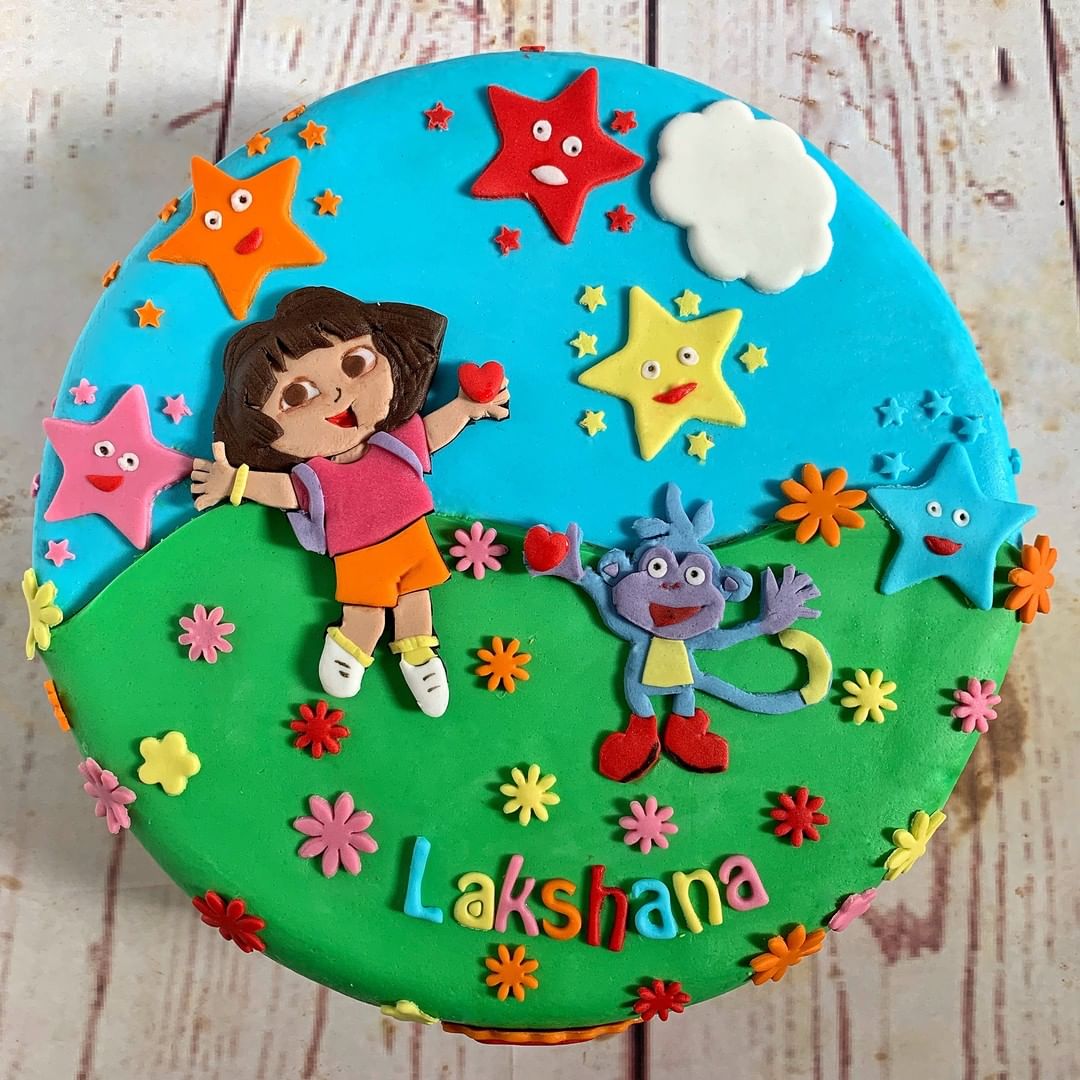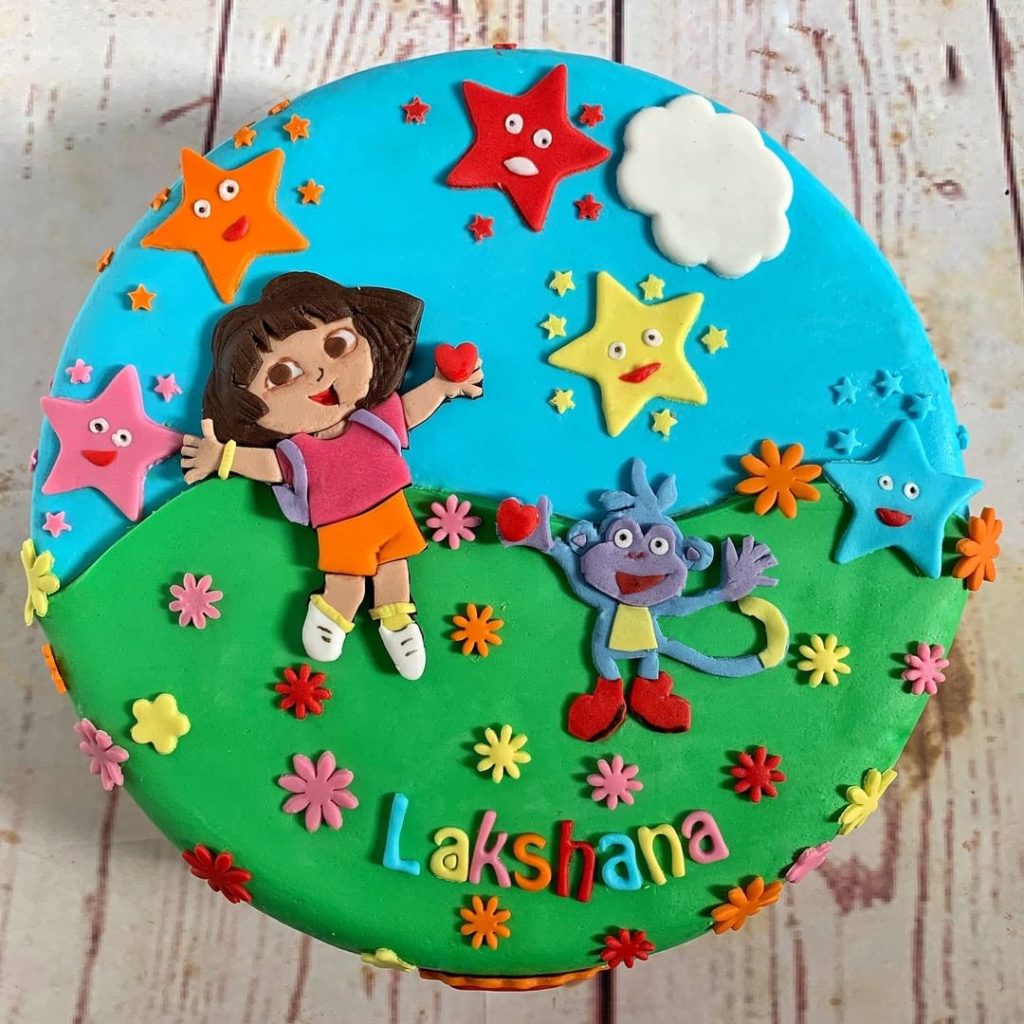 Using a plethora of colors is another great way to get the perfect Dora birthday cake, alongside using the popular characters.
As we mentioned earlier, kids love anything that stimulates their little brains.
Bright green, orange, blue and red, when combined together, gives you a cake that stands out and is a big WOW!
---
---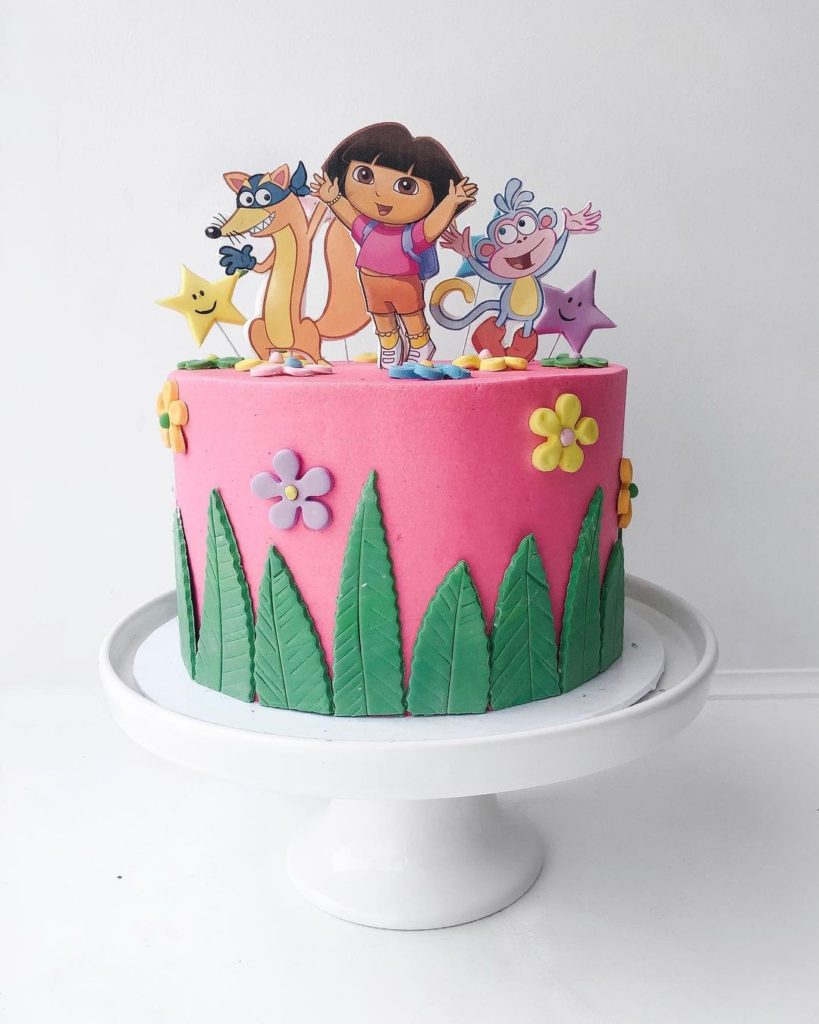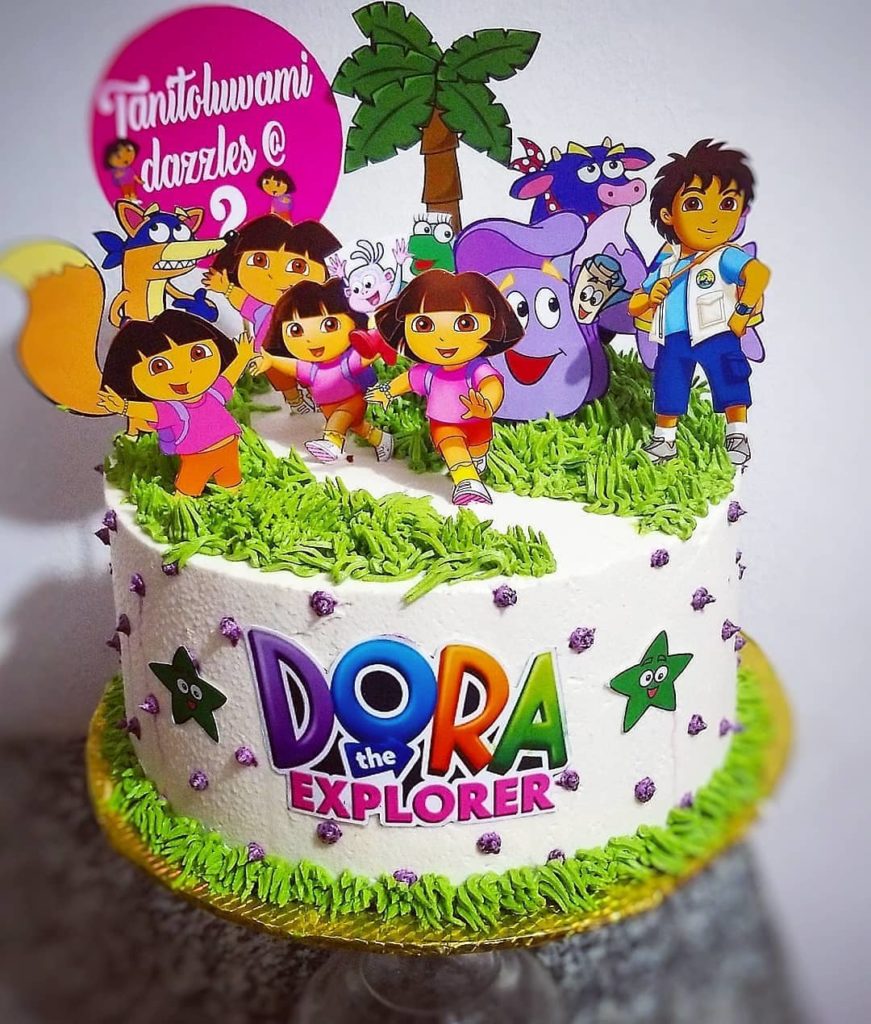 If you want to go with something a bit different, try the Dora cake idea from Icraftville.
They decided to go with multiple versions of the loveable animated heroine, along with all her adventure pals.
Any kid who is a big fan of the cartoon series is going to love this cake, because it SCREAMS "Yum, yum ,yum, yum, yum! Delicioso!"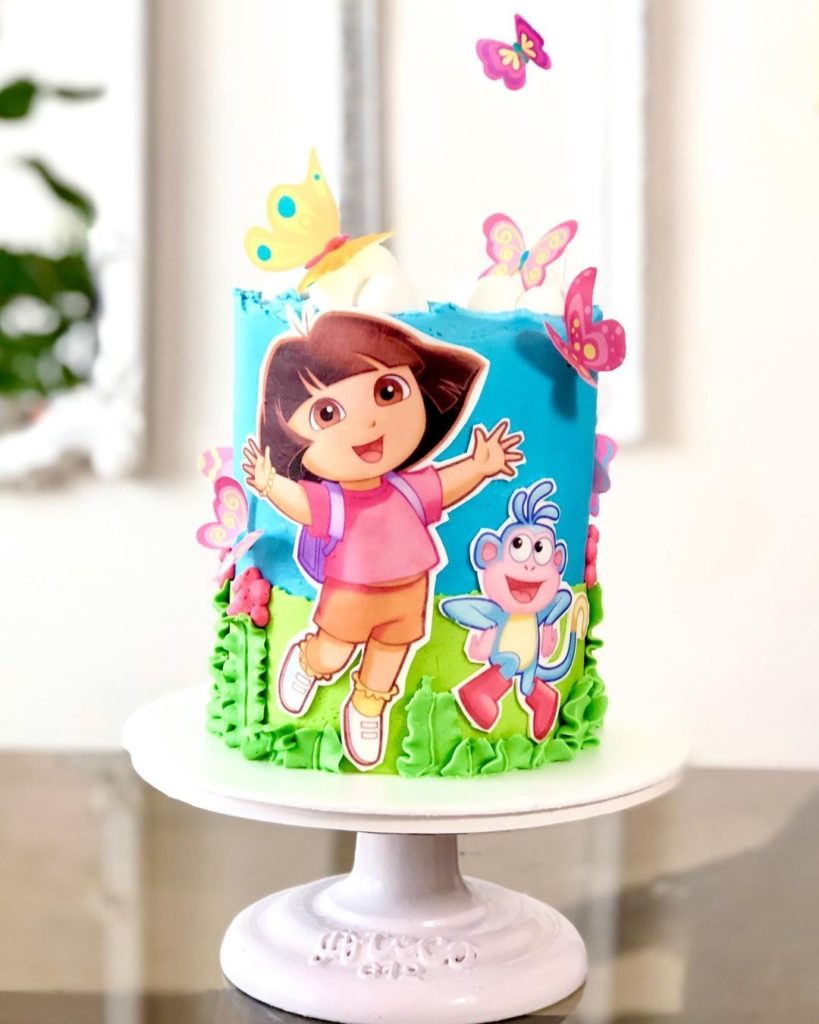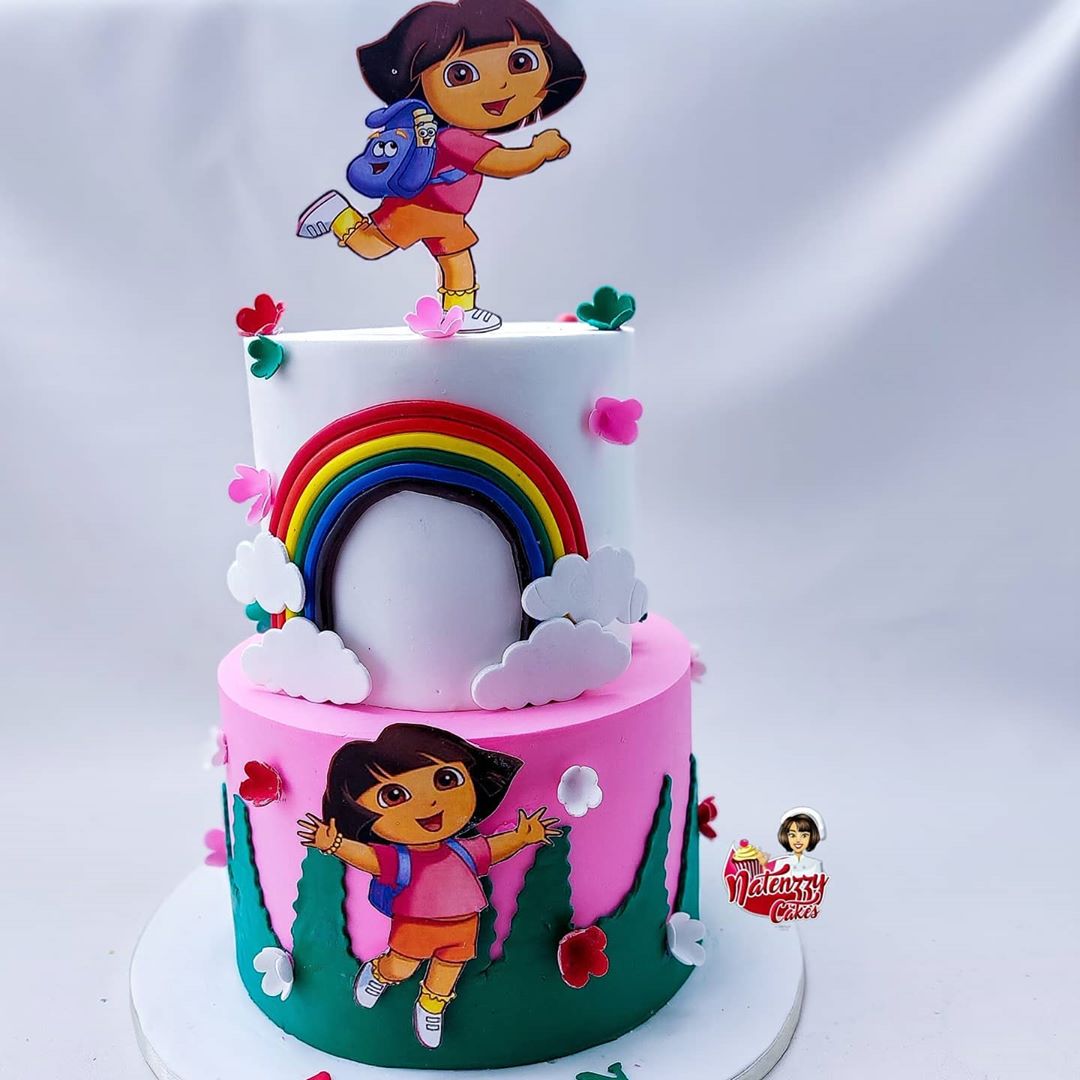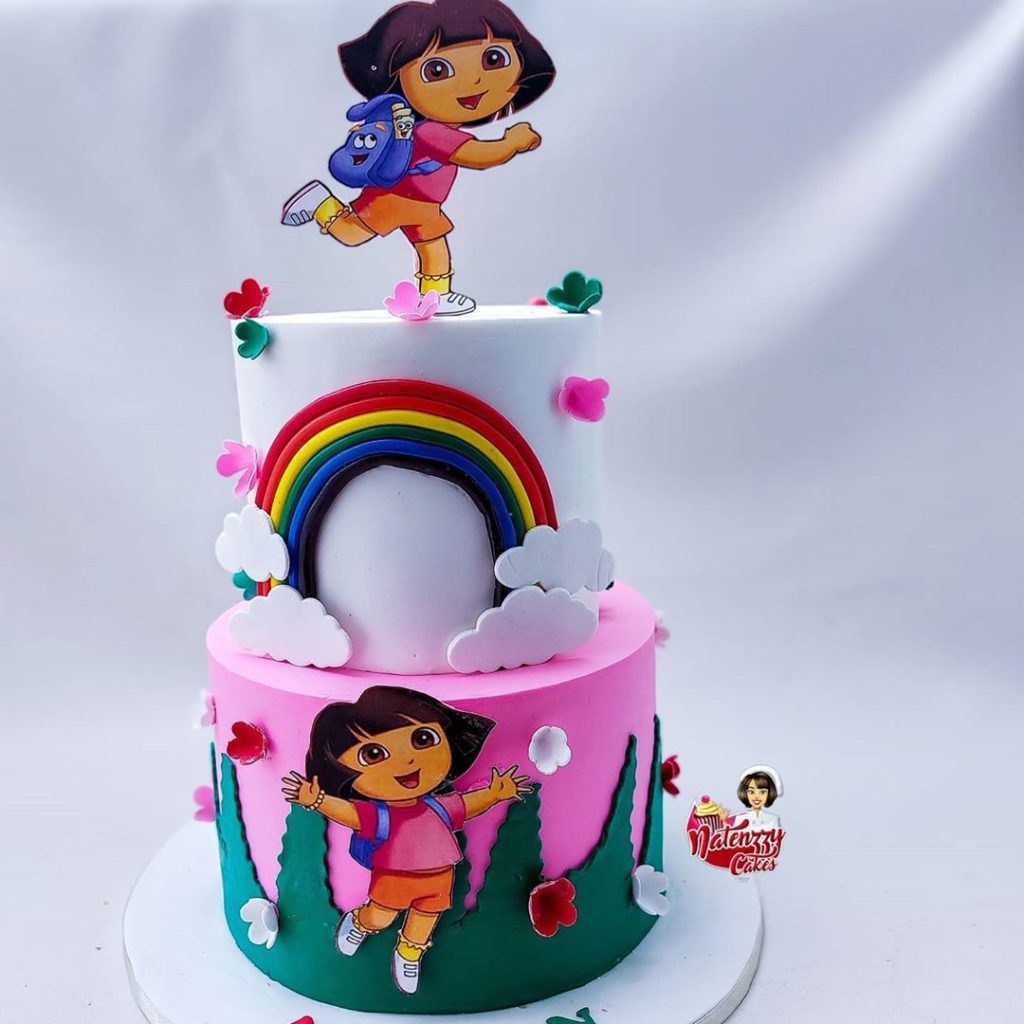 A two layer cake is another great Dora birthday cake idea.
You get a lot more space to work with, which means you can add in more designs and really make the cake look super-beautiful.
Natenzzycakes used the space to show Dora the Explorer doing different things, something the kids know her for.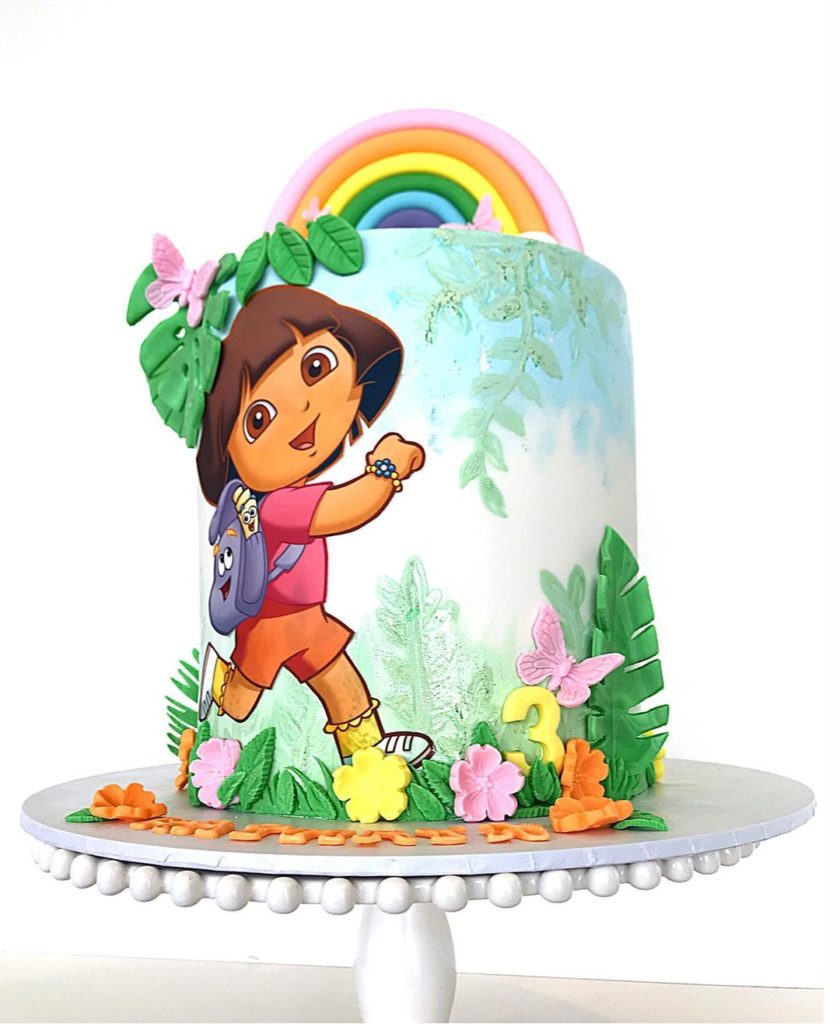 Dora is all about adventure.
If you are looking for a cool cake idea, why not have her in a jungle backdrop.
She is always up for an adventure and this is a great way for the kids to join her in their own special way.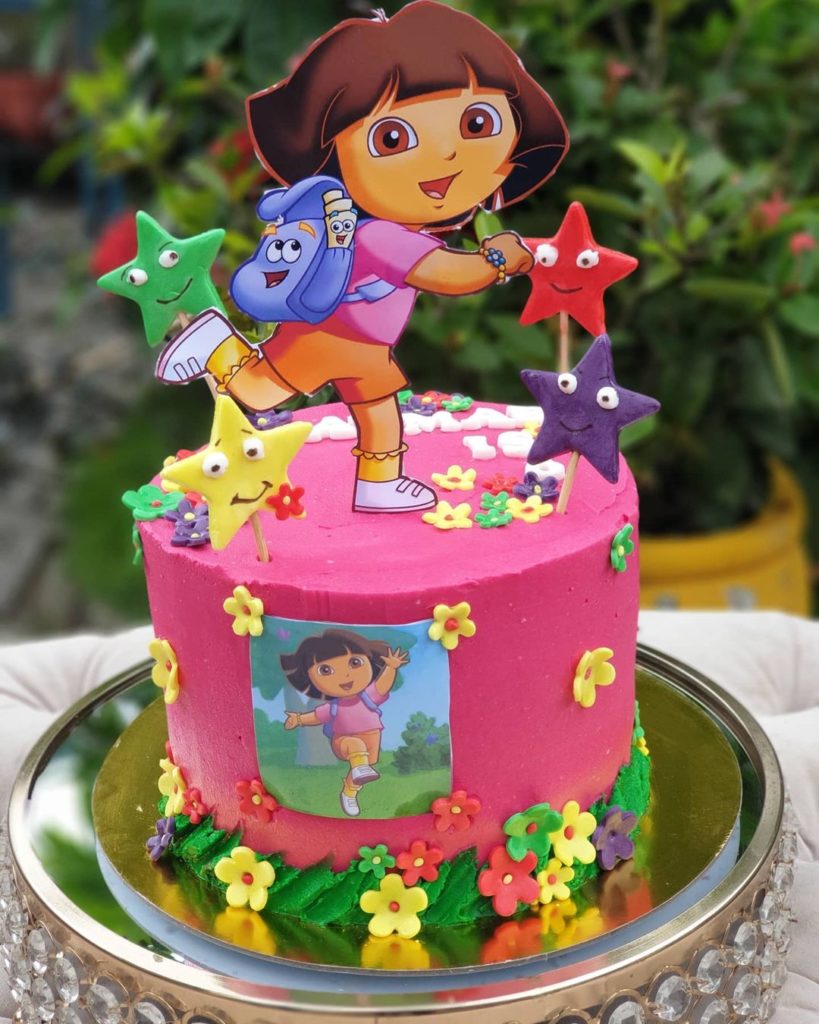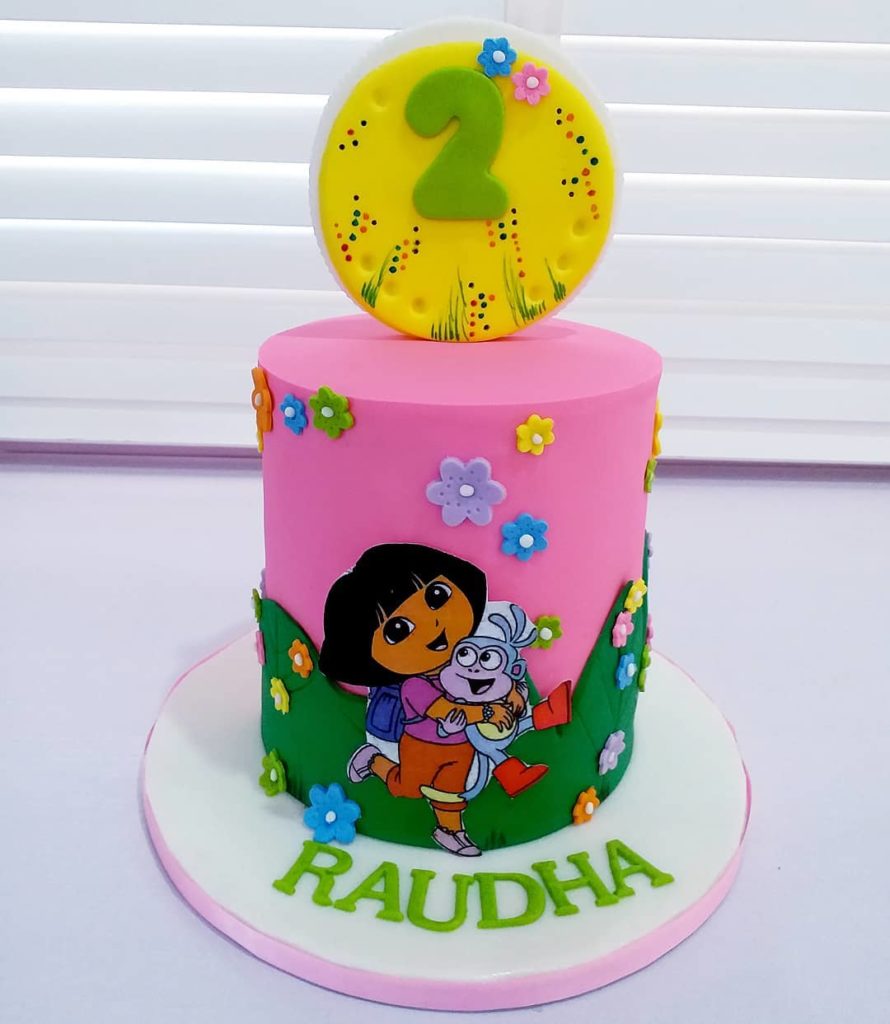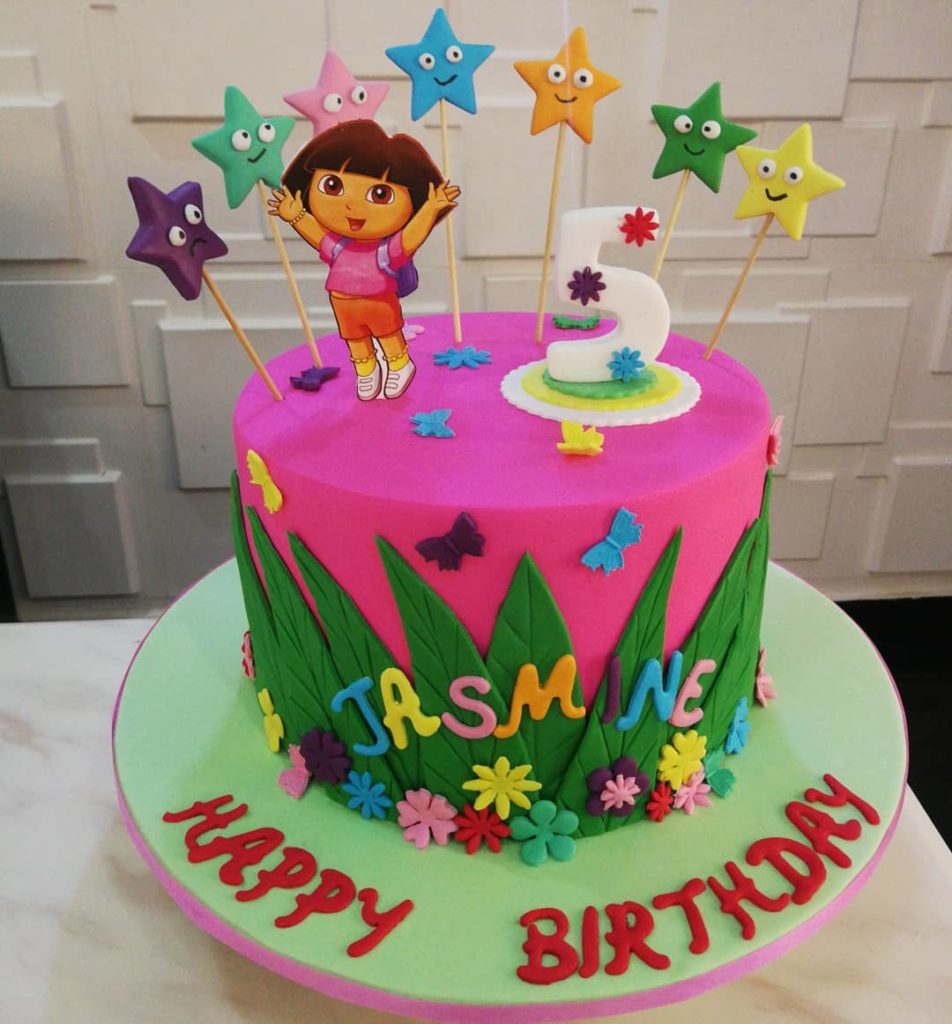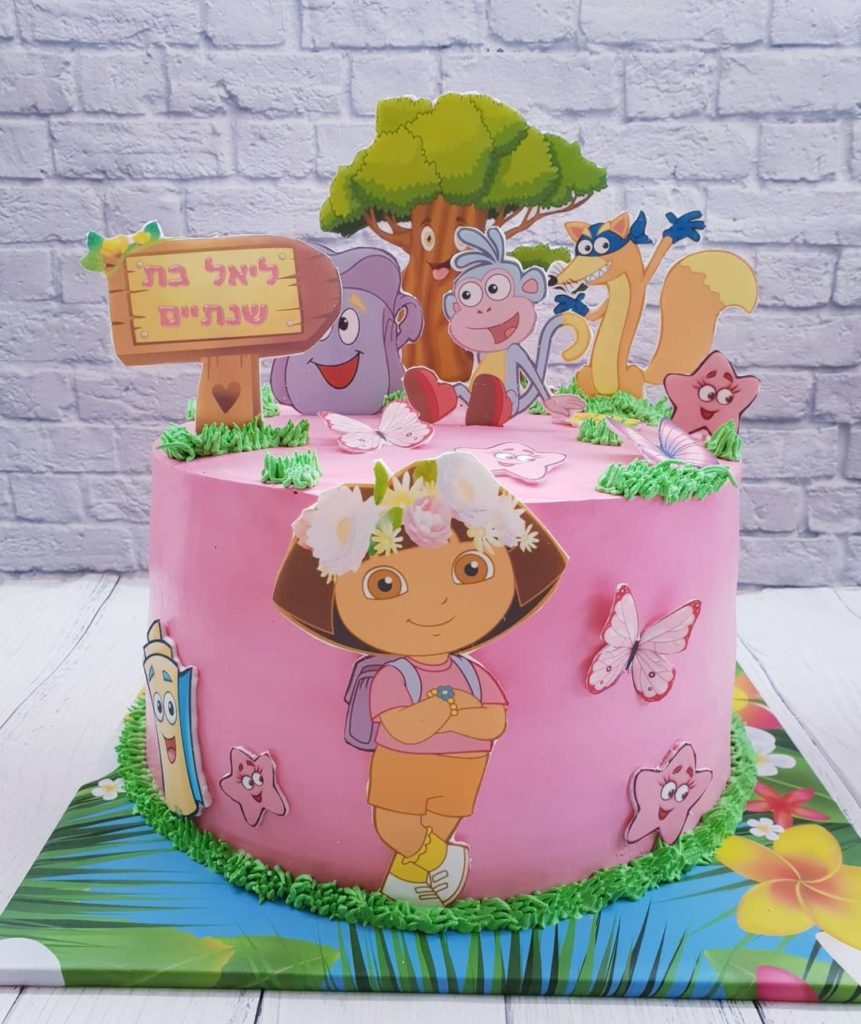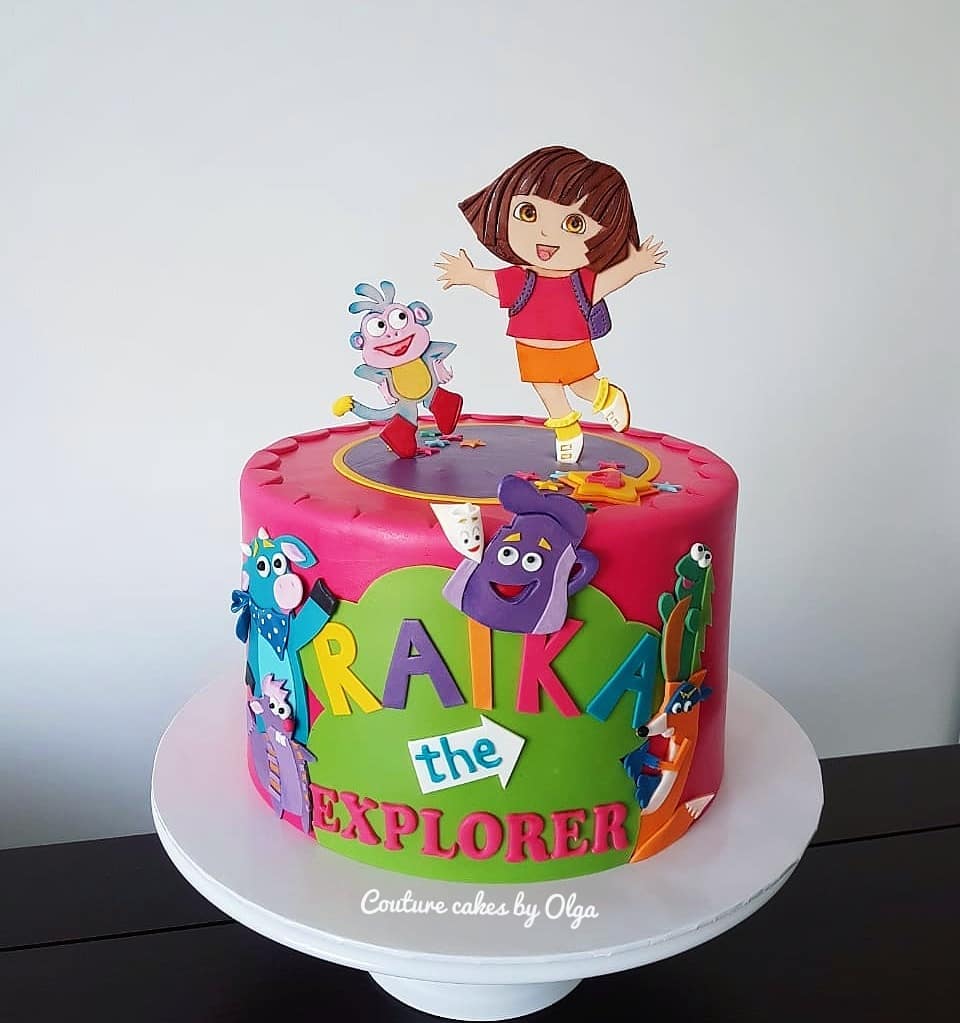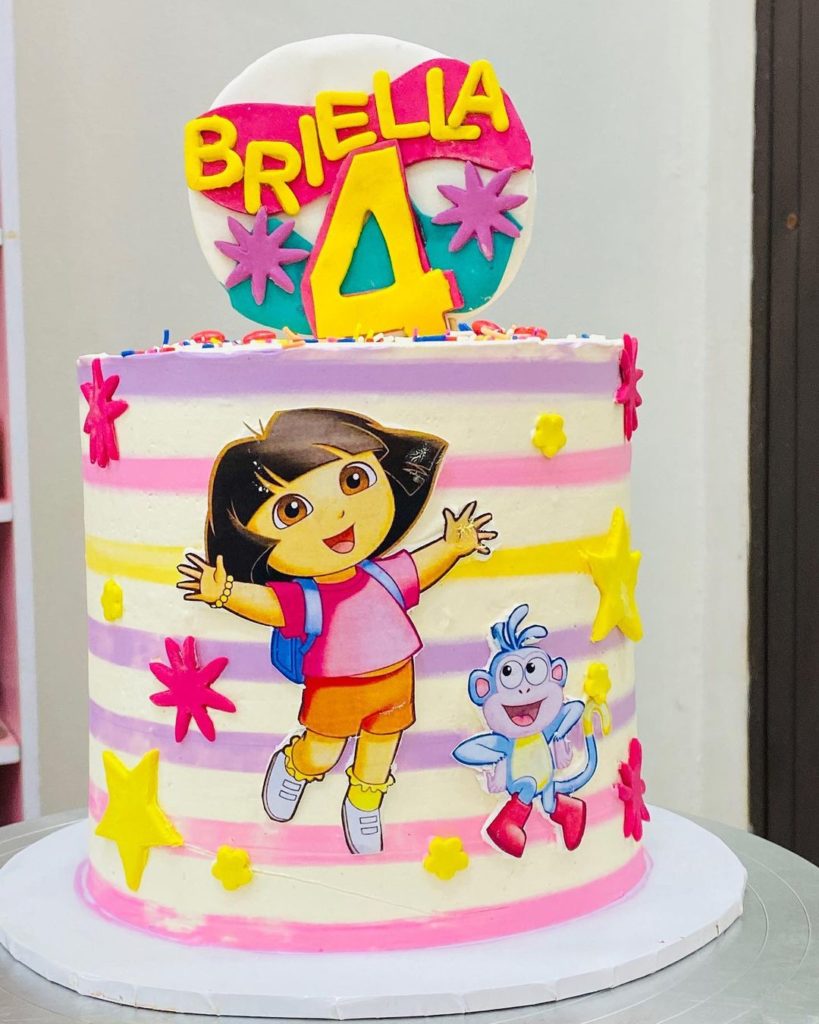 Wrapping it up
As you can see, there are a ton of different Dora cake ideas that you go with.
Now, I want to hear from you.
Which cake or cakes on the list you absolutely loved and which ones will you be trying out for the upcoming birthday party?
Let me know in the comments below.