Kids absolutely adore Elmo. Sitting down and watching Sesame Street, it is easy to see who's their favorite character, which more than likely is a red fuzzy, really nice character.
Are you having an Elmo themed party coming up or you are just looking to get some Elmo cake ideas, well search no more, you are in the right place.
We have taken the time to gather 15 absolutely amazing Elmo birthday cake ideas, which will give you some inspiration for the upcoming party.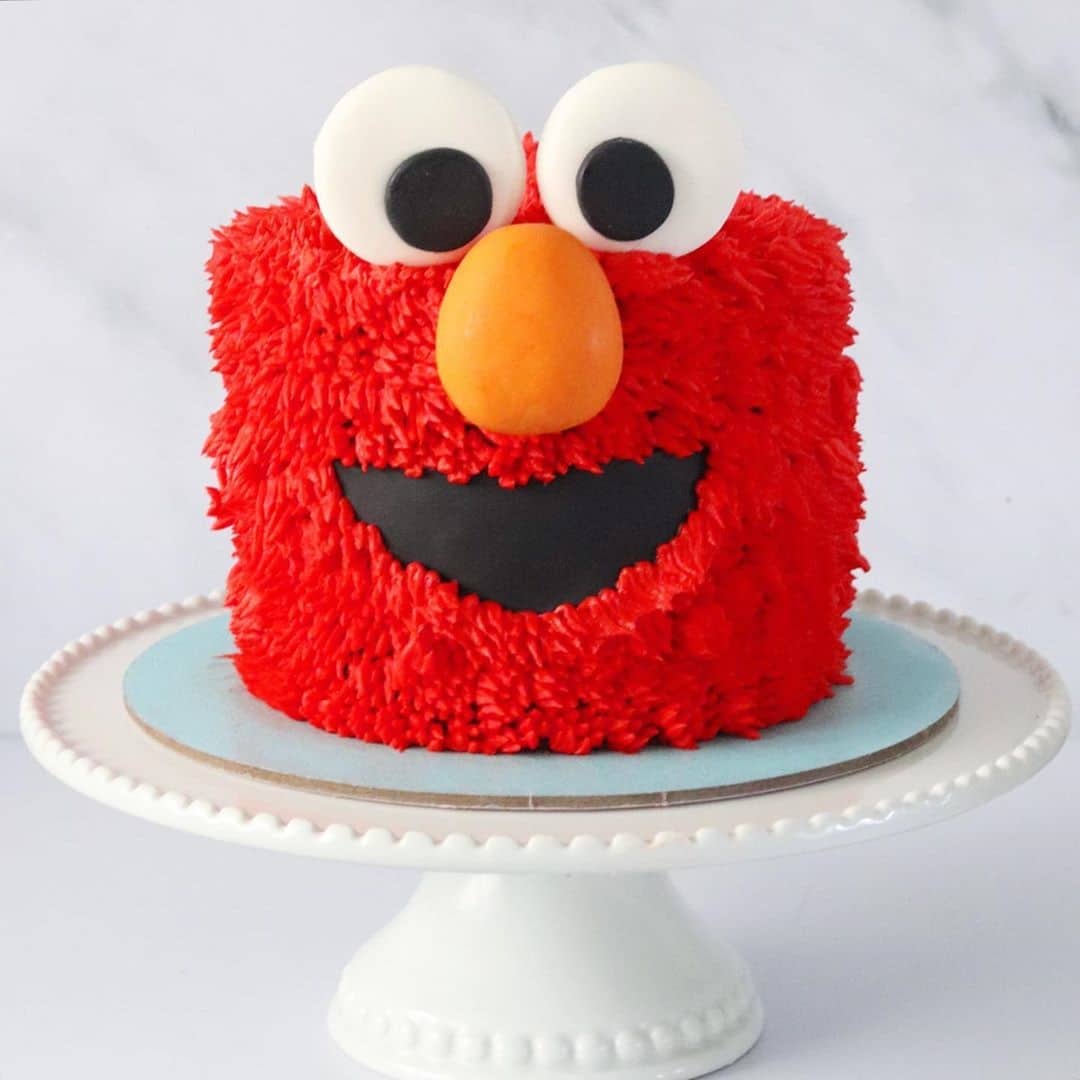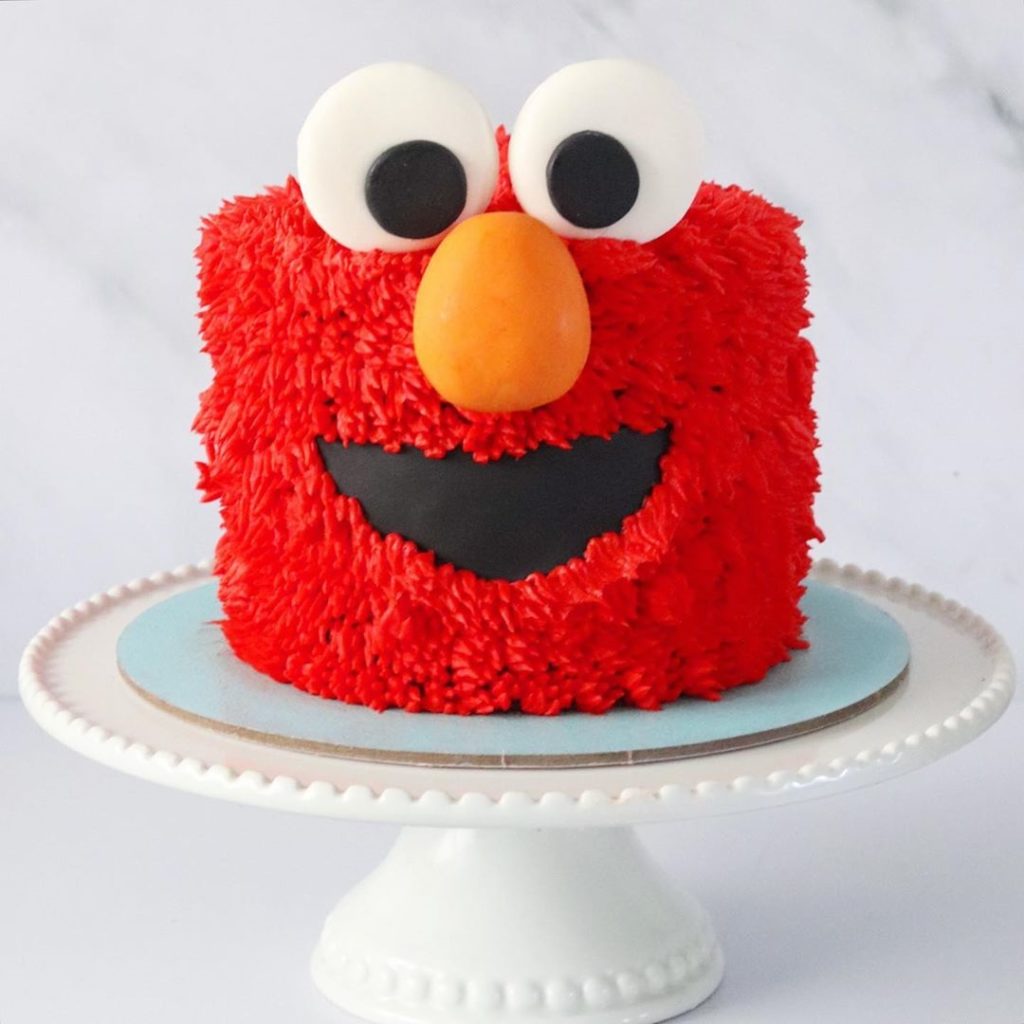 The easiest way to have that "WOW" factor that your kid will love is to have a giant Elmo cake that looks like his head.
This type of cake is pretty basic, but the kids are going to have those opened mouth reactions when it is revealed.
---
---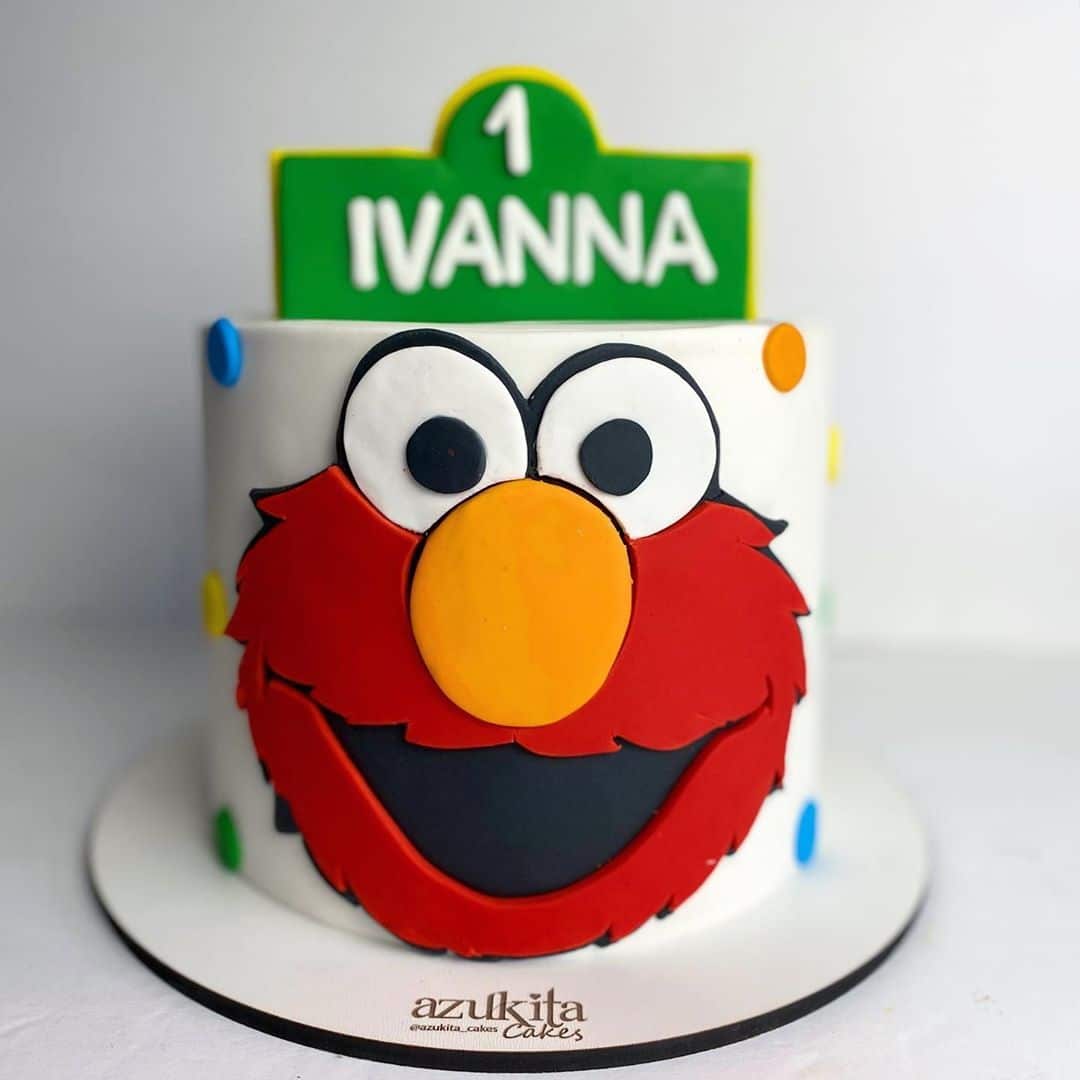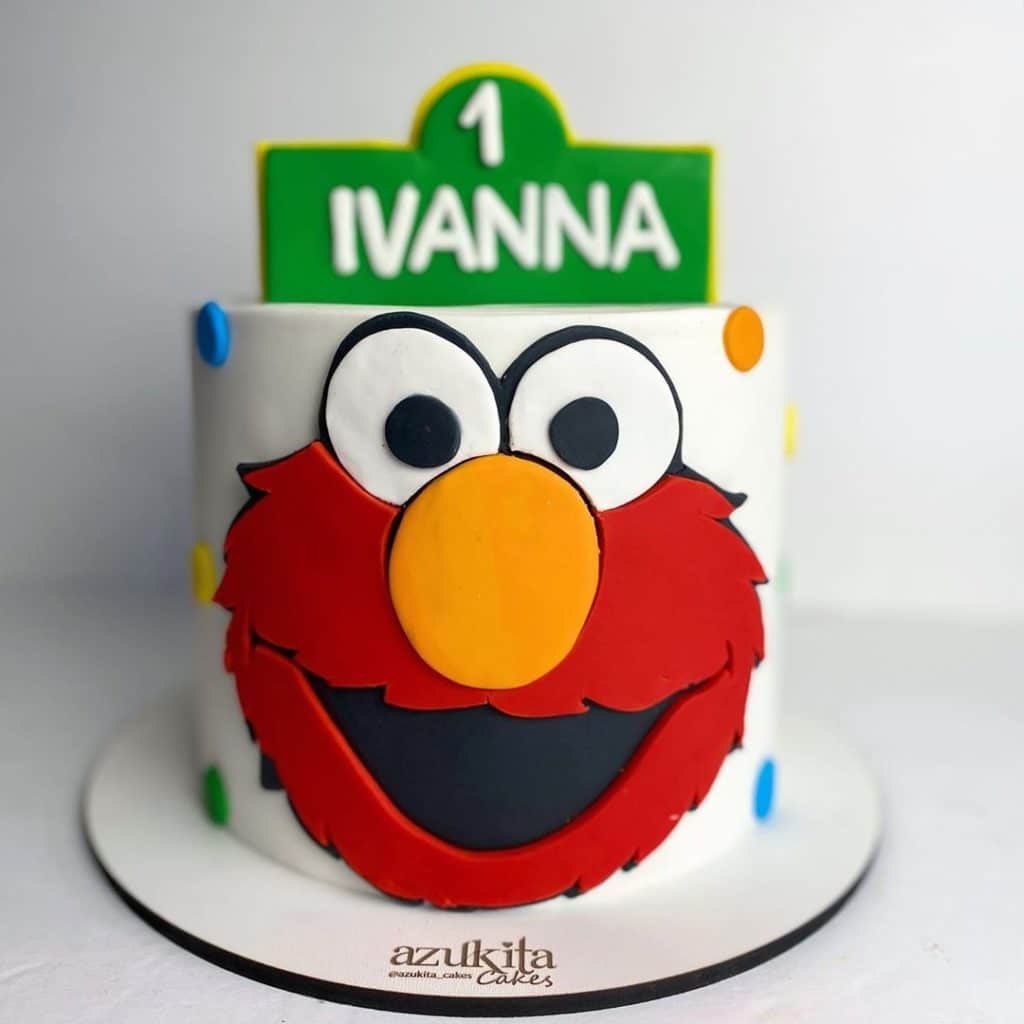 You will find that Elmo birthday cakes are mostly requested for children 1-4 years old. They are probably watching a ton of Sesame Street and are instantly drawn to the adorable Elmo.
Like the cake above, you really just need need Elmo's face and nice design to make the birthday cake experience complete.
---
---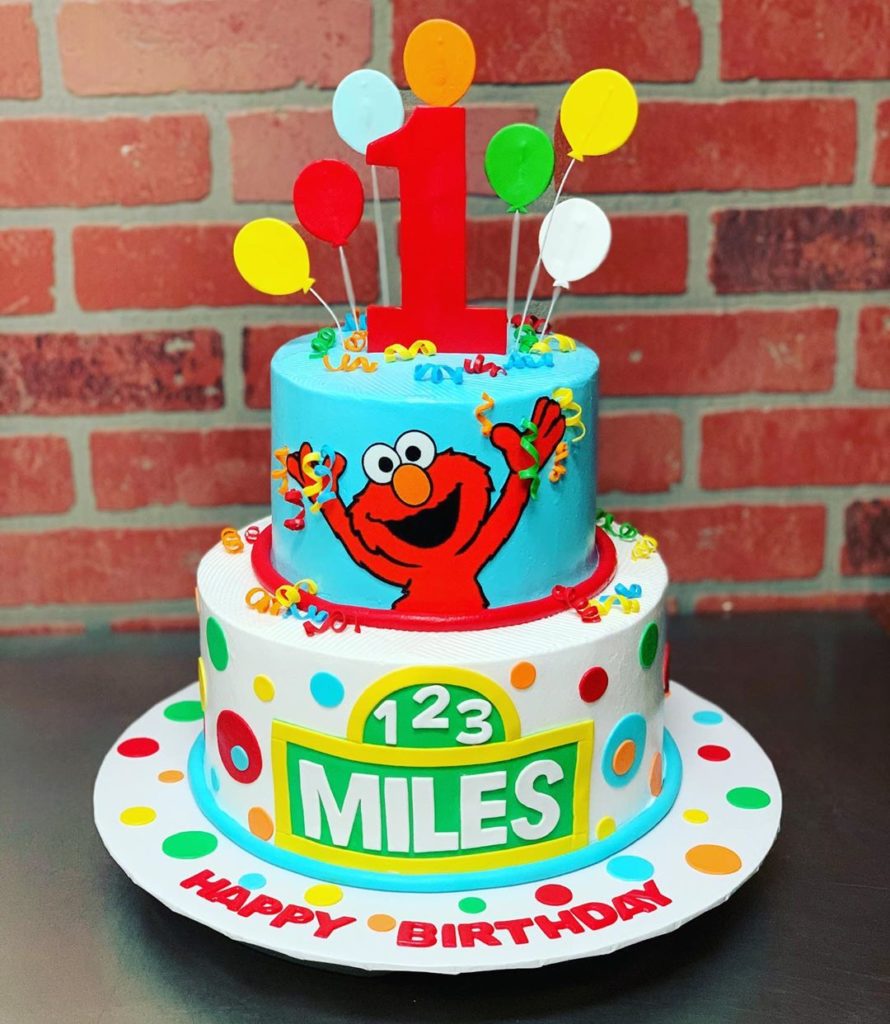 While Elmo is the focus of these types of cakes, adding birthday elements such as colored polka dots, balloons and party streamers is a great way to enhance the overall look of your birthday cake.
The elements along with Elmo gives it that festive look, with everyone eagerly anticipating the cake cutting.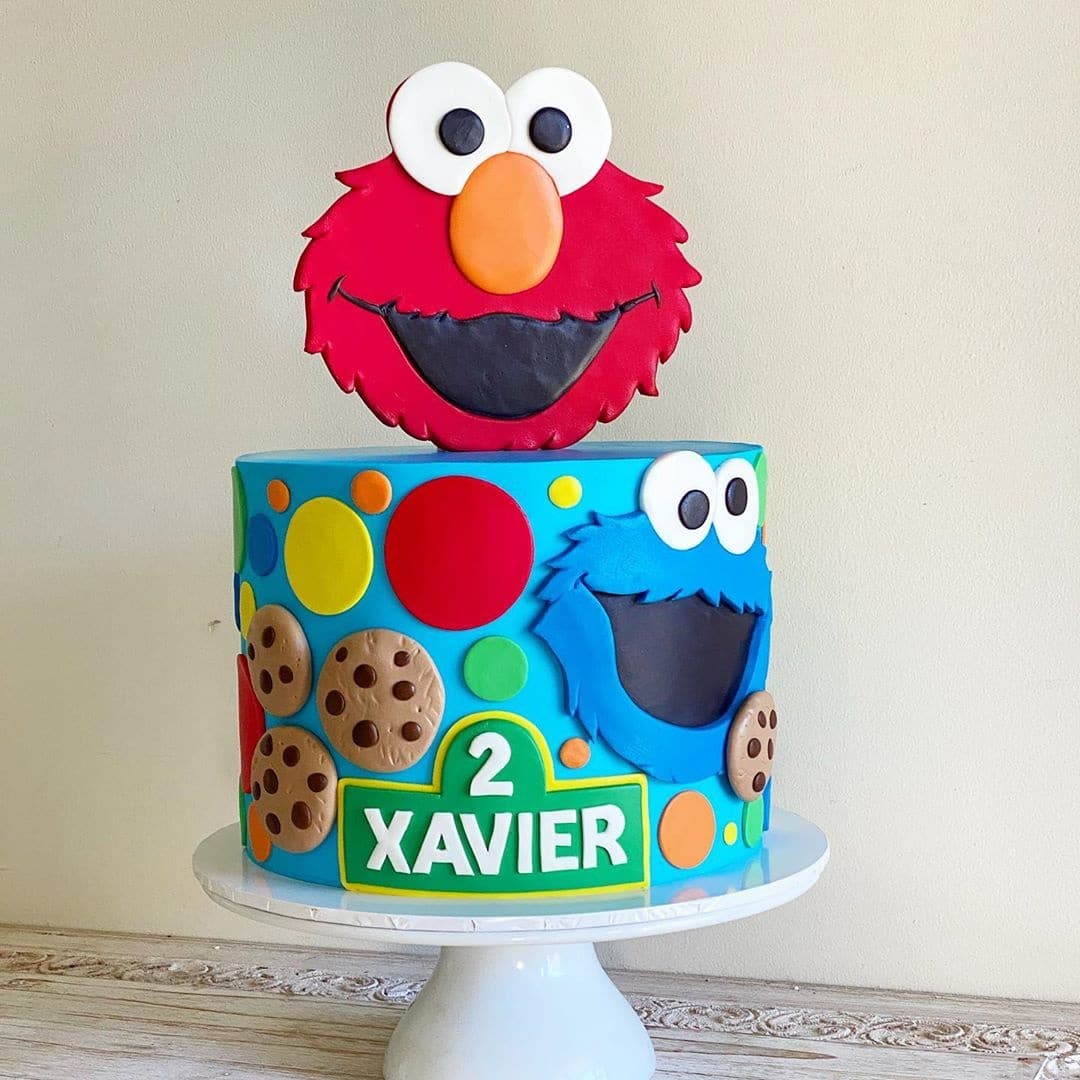 A great way to bring your Elmo birthday cake to life is by throwing in one of his friends into the design. Kids love Cookie Monster and a cake with him and Elmo, is sure to be a hit, I guarantee it.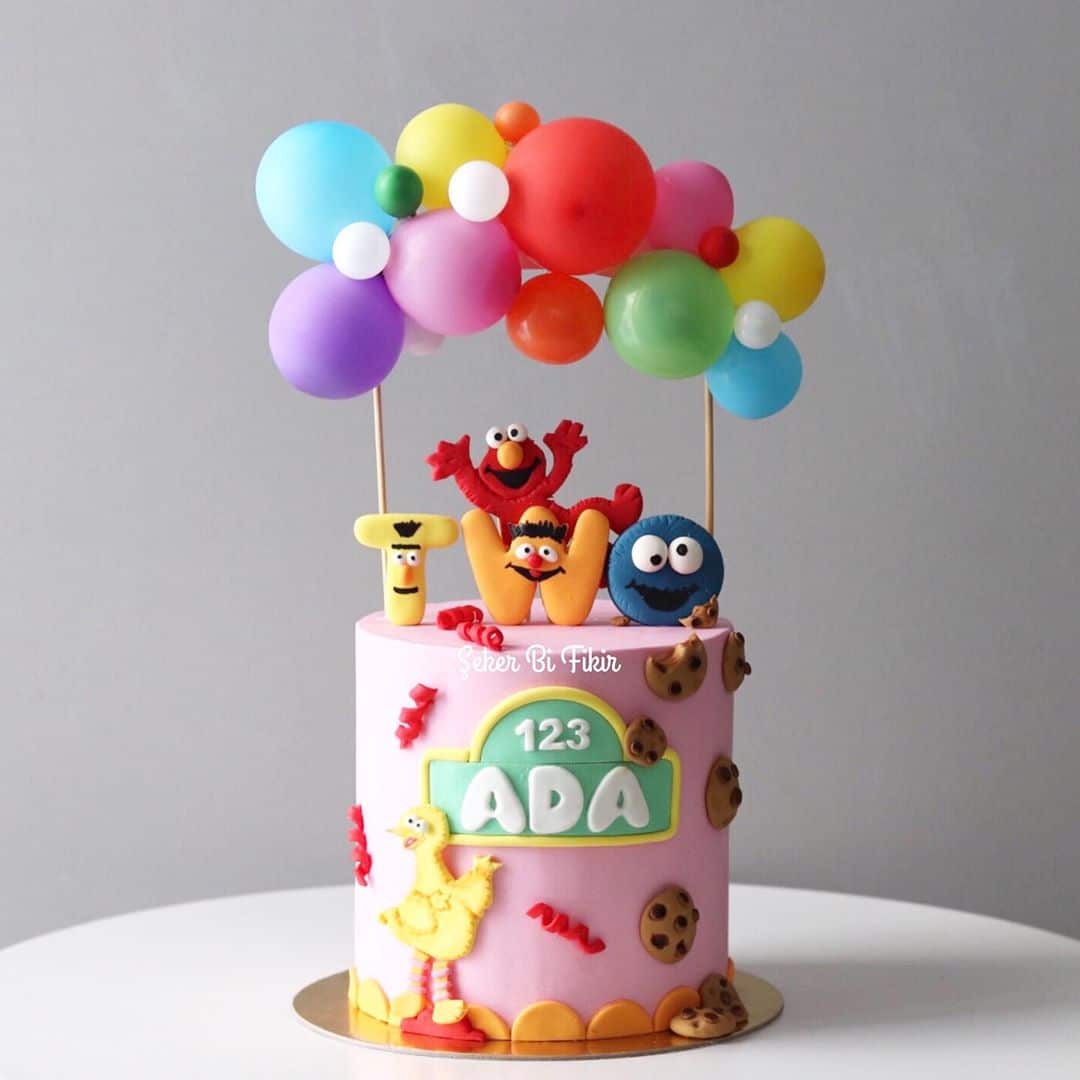 Adding Sesame Street characters is a great way to incorporate everything the little one loves, while it is still technically an Elmo cake.
Thing of Elmo as the star of the show, with the other characters acting as standout supporting actors and actresses.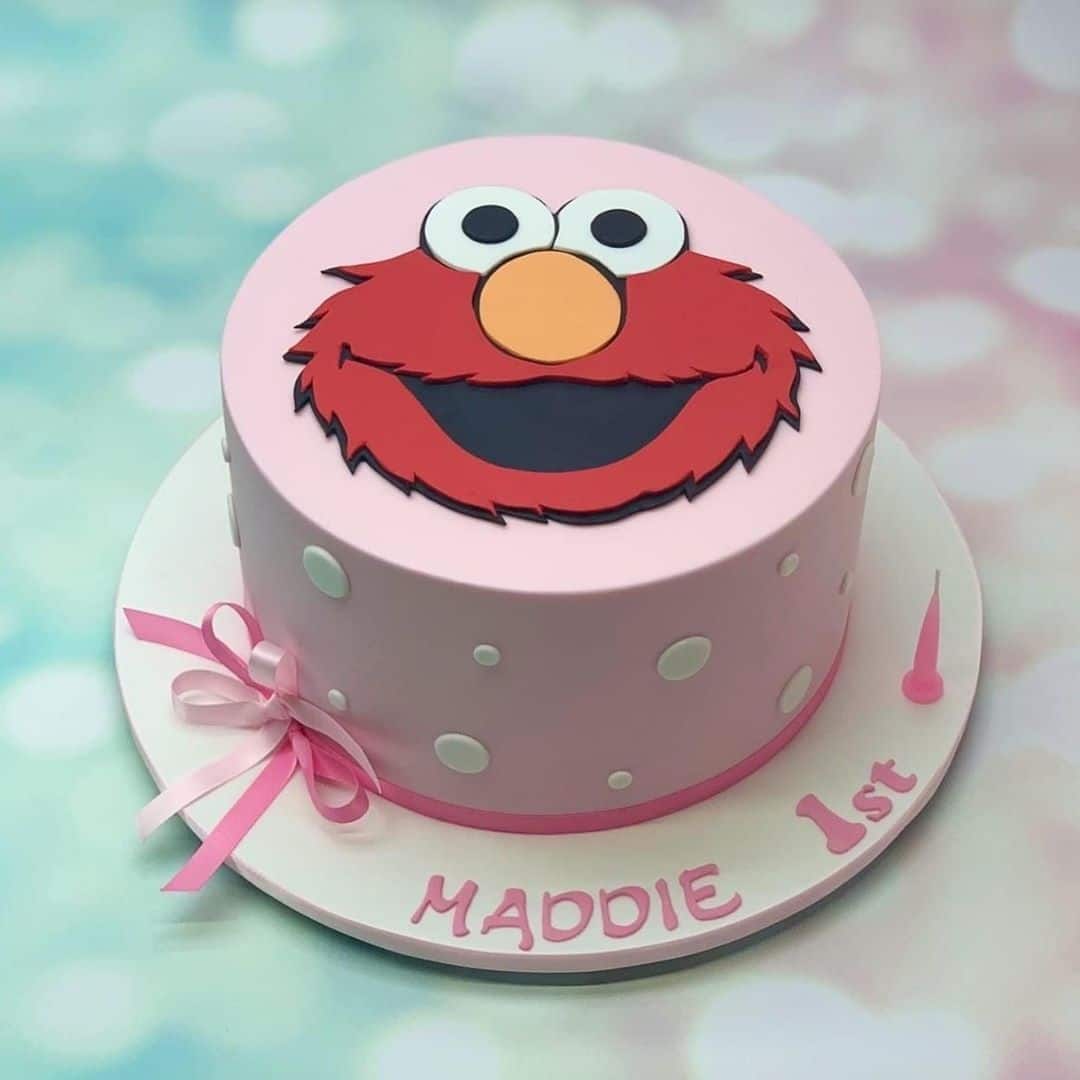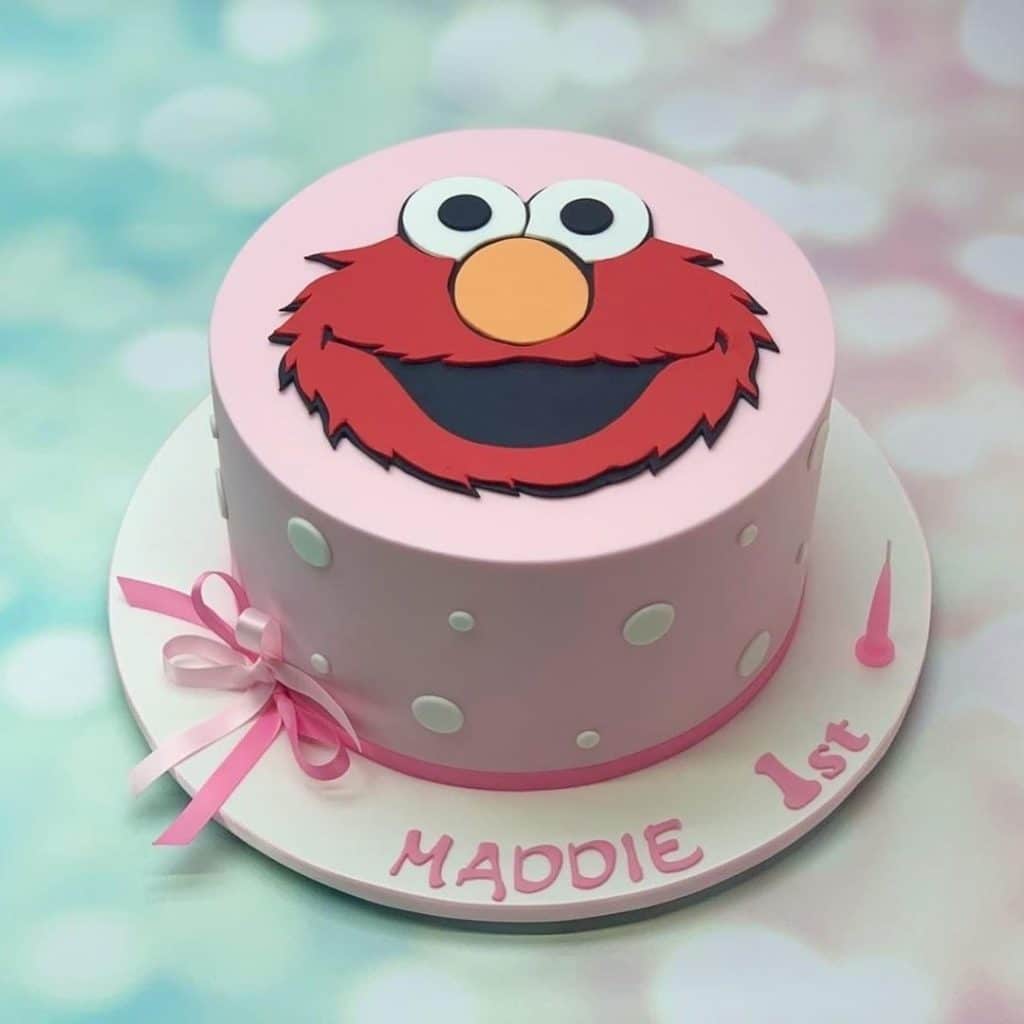 If you are looking for an Elmo cake for a little girl, then the option above by @cakeachanceonbelinda is the perfect fit.
You have the Elmo face which is the star of the show, but the subtle pink design swoops in as a perfect complement for your little princess.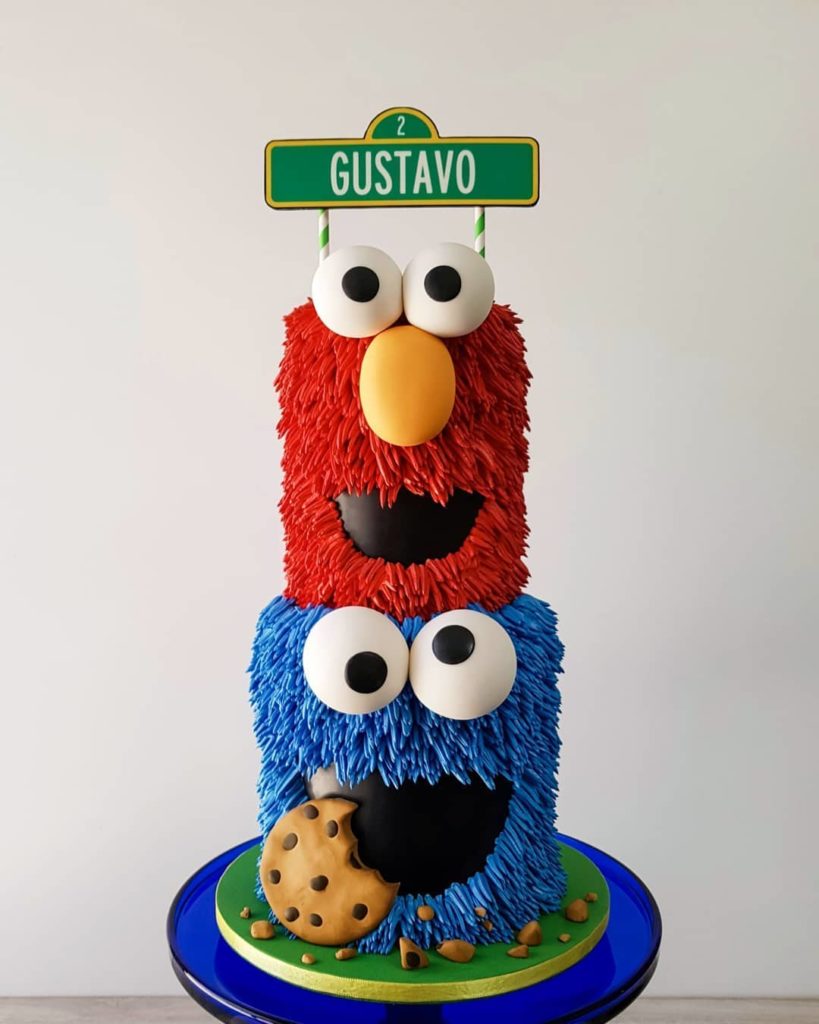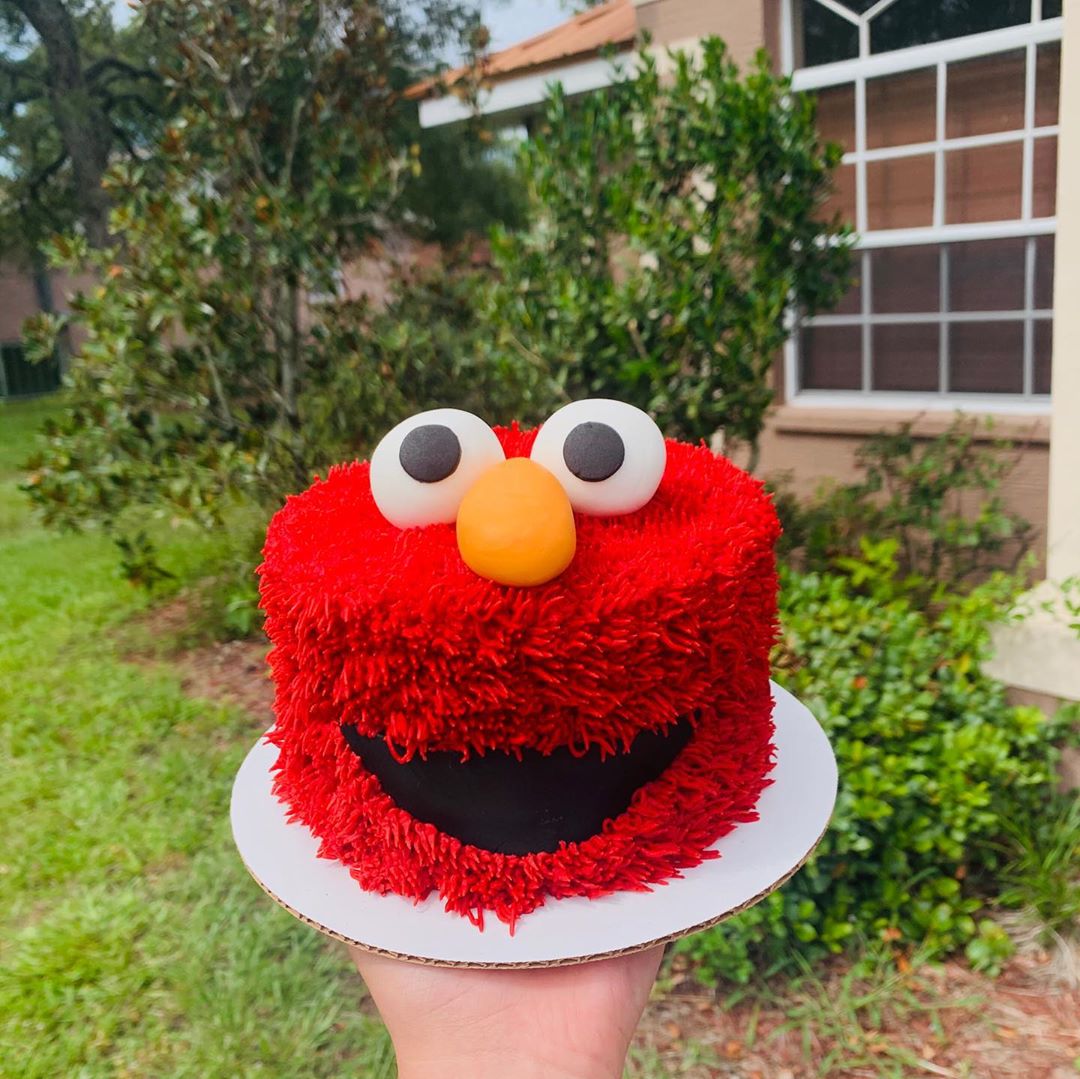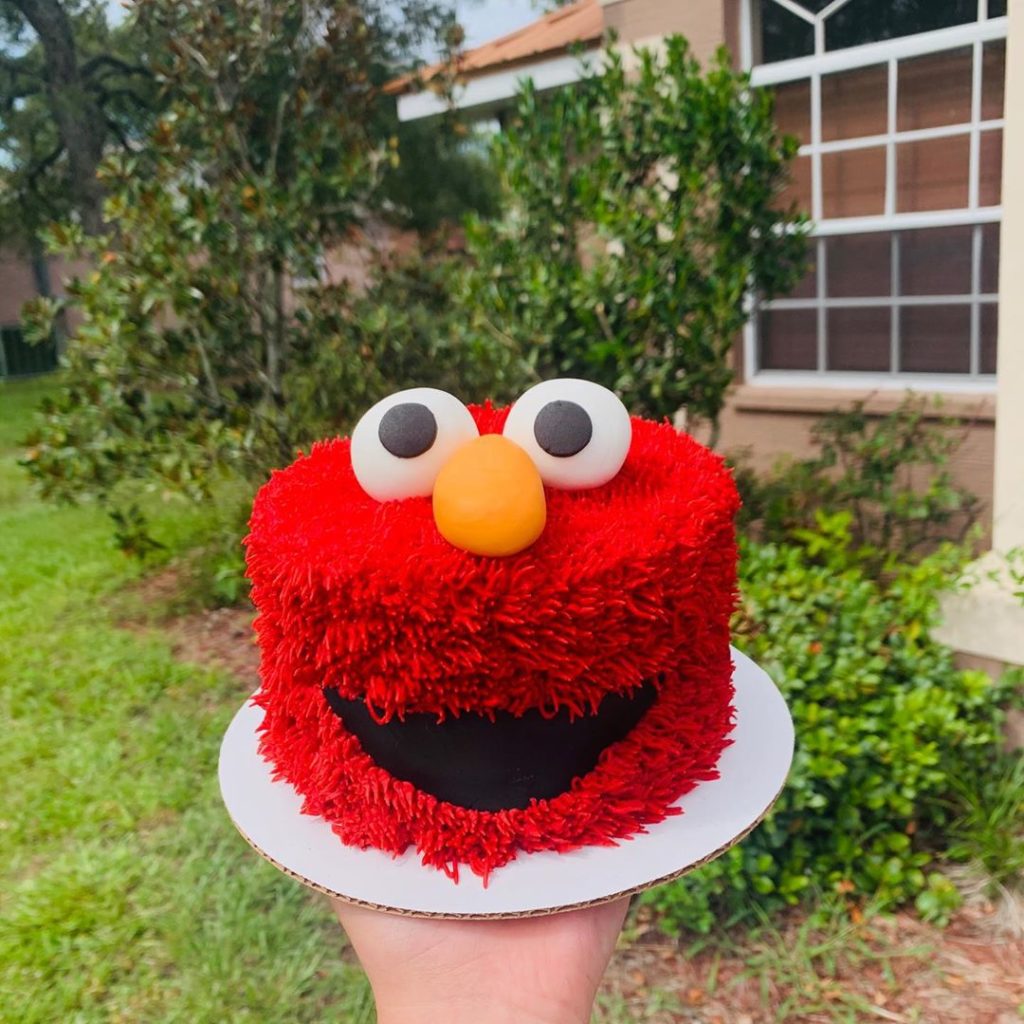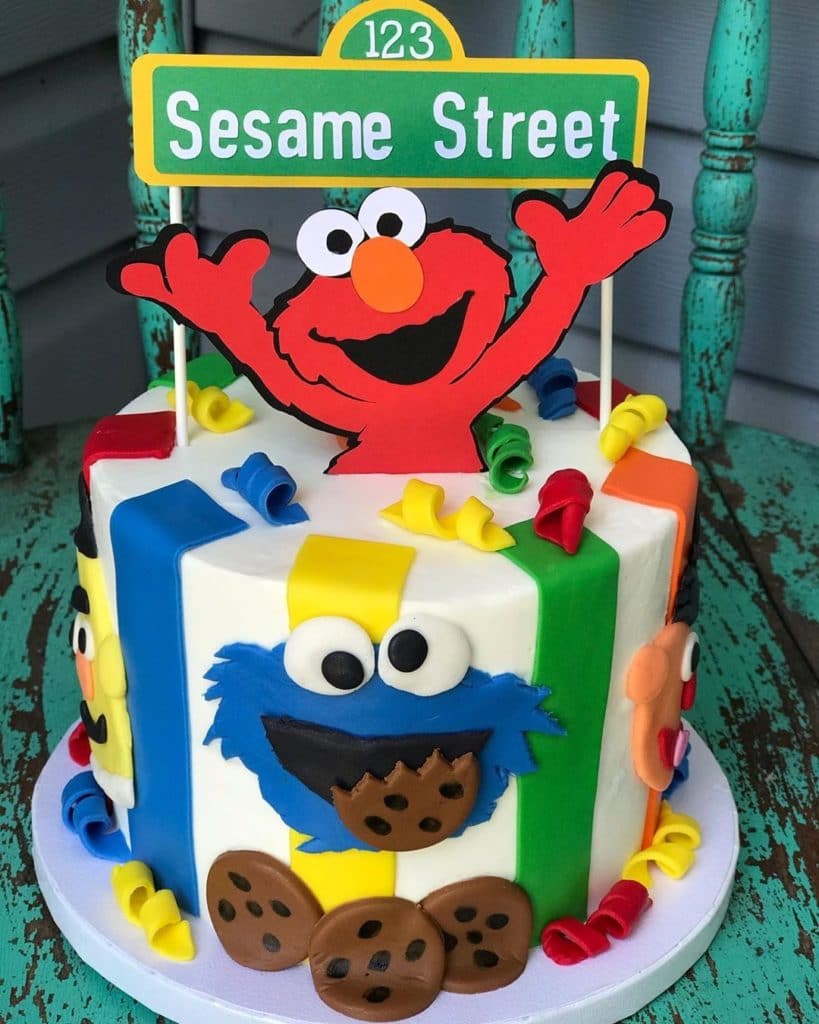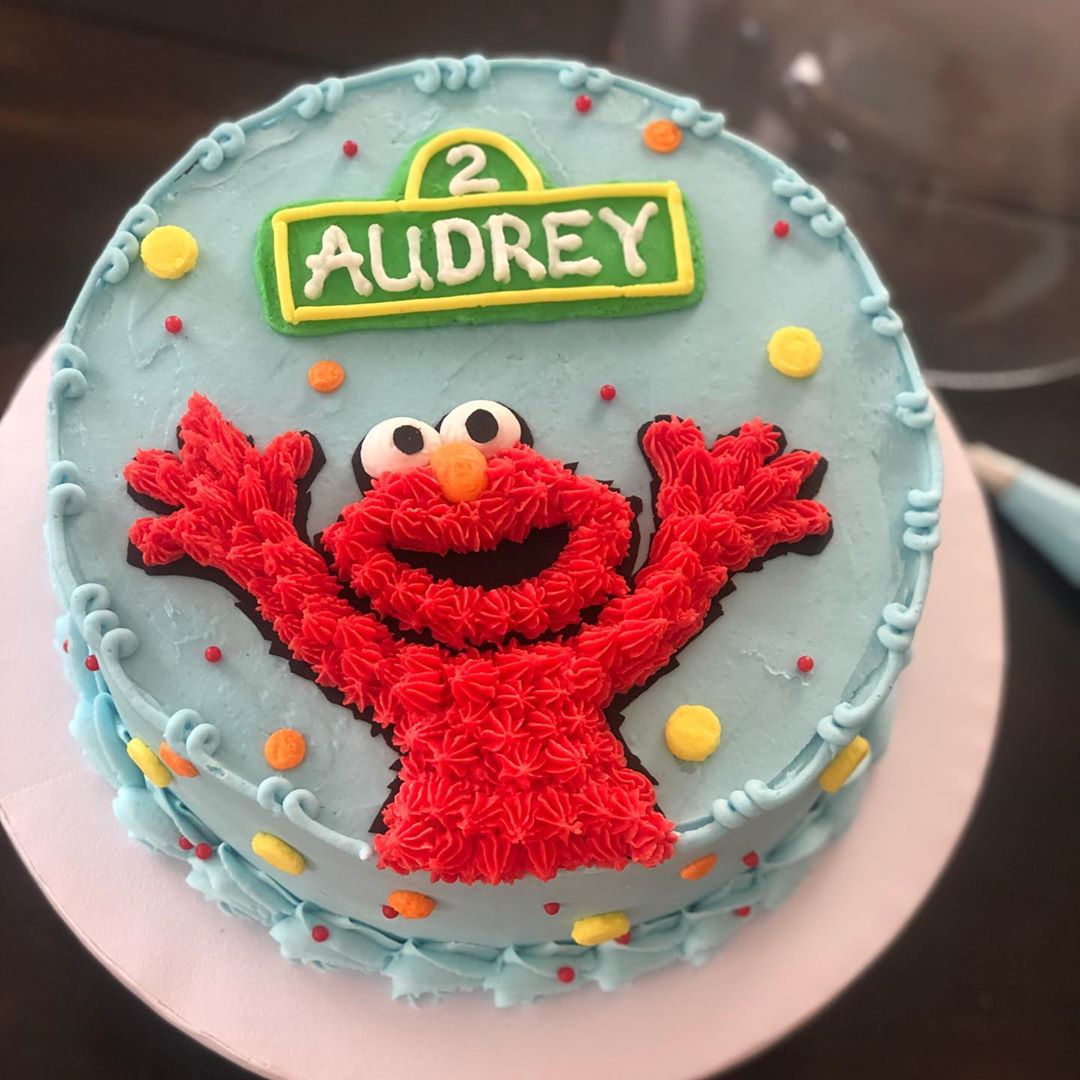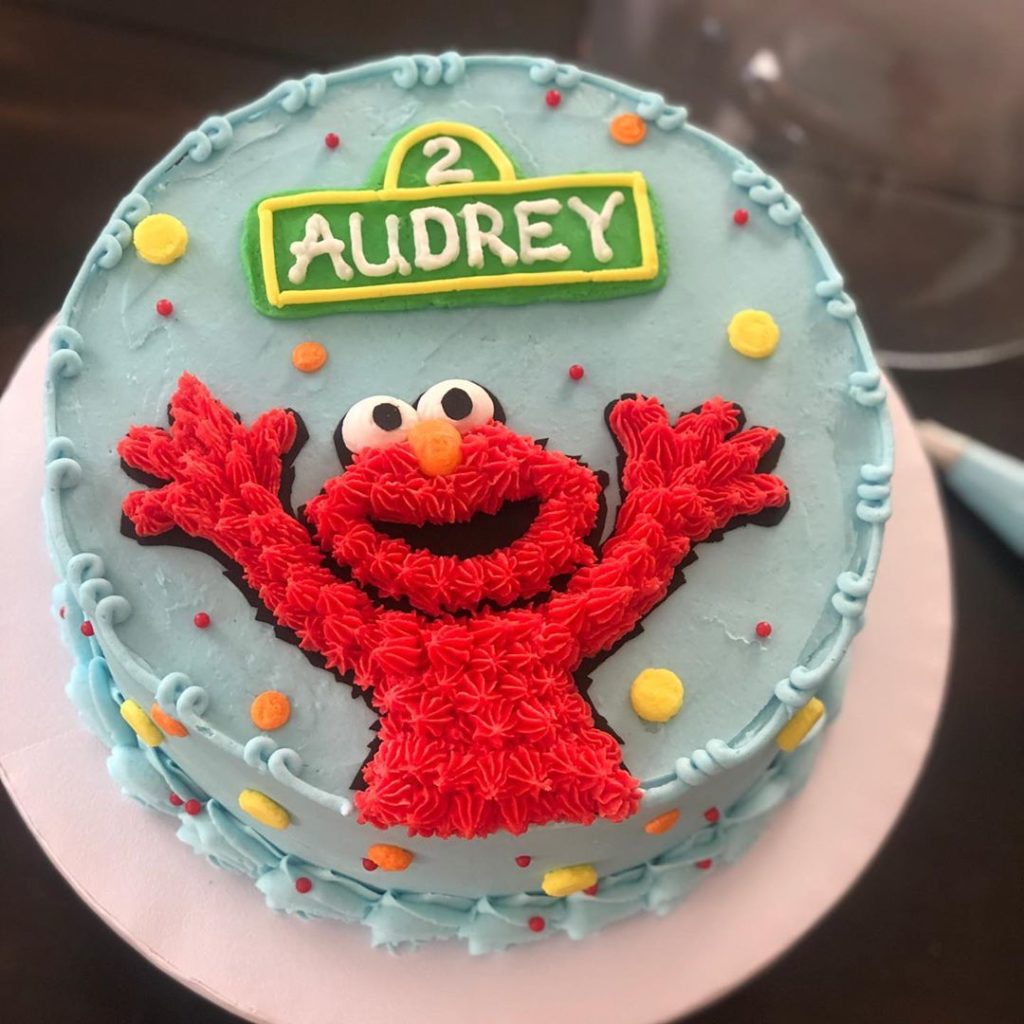 While most people use fondant to bring their cakes to life, you can use buttercream as well and have a really great design. It just comes down to creativity and the idea you want to bring to life.
The most important thing is having Elmo, upfront and center. He is the star of the party and he needs to shine.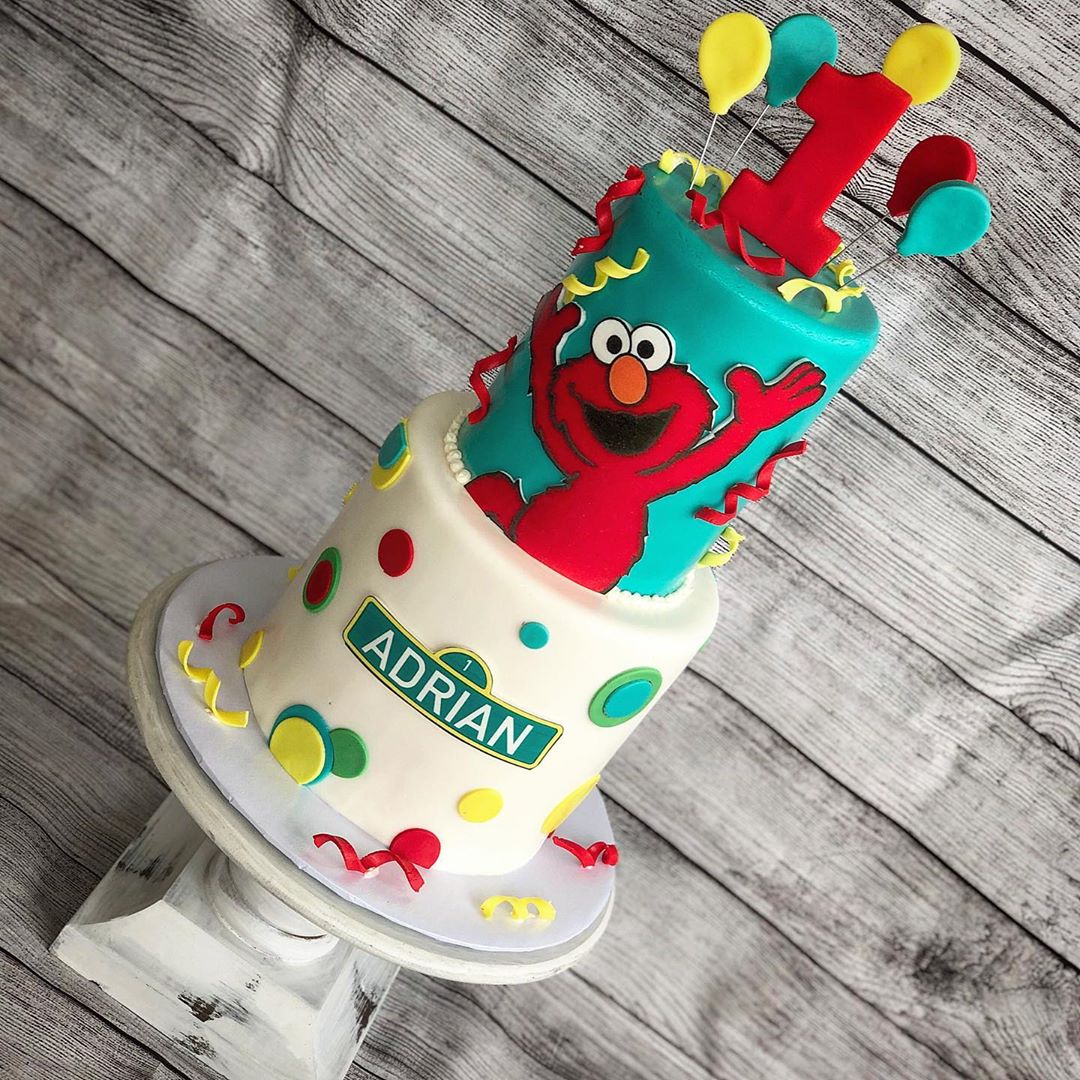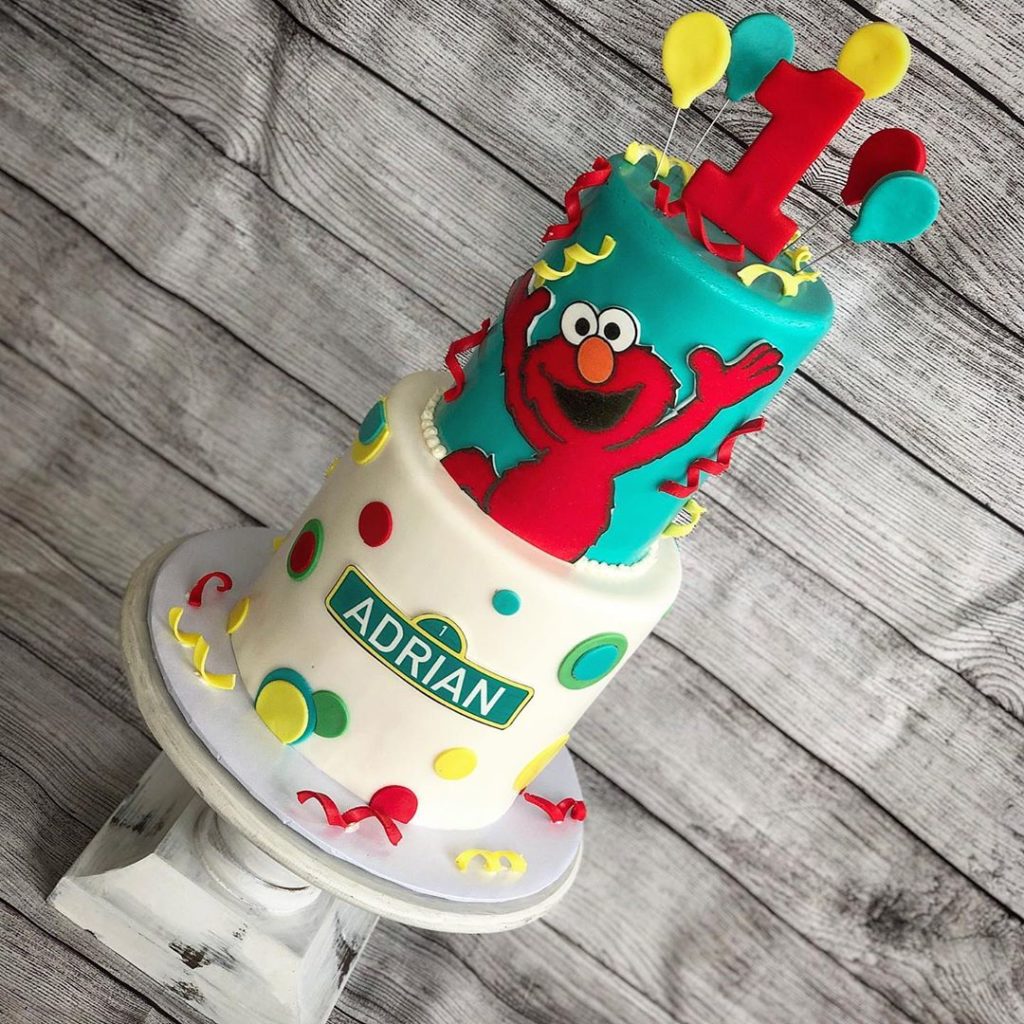 If you really want to make an impact with your Elmo themed birthday cake, it is best to stack it and stack it high. The cake is always the highlight of any party and when a kid sees this massive, cool cake, they are going to be bursting with excitement to not only cut it, but also taste it's sugary deliciousness.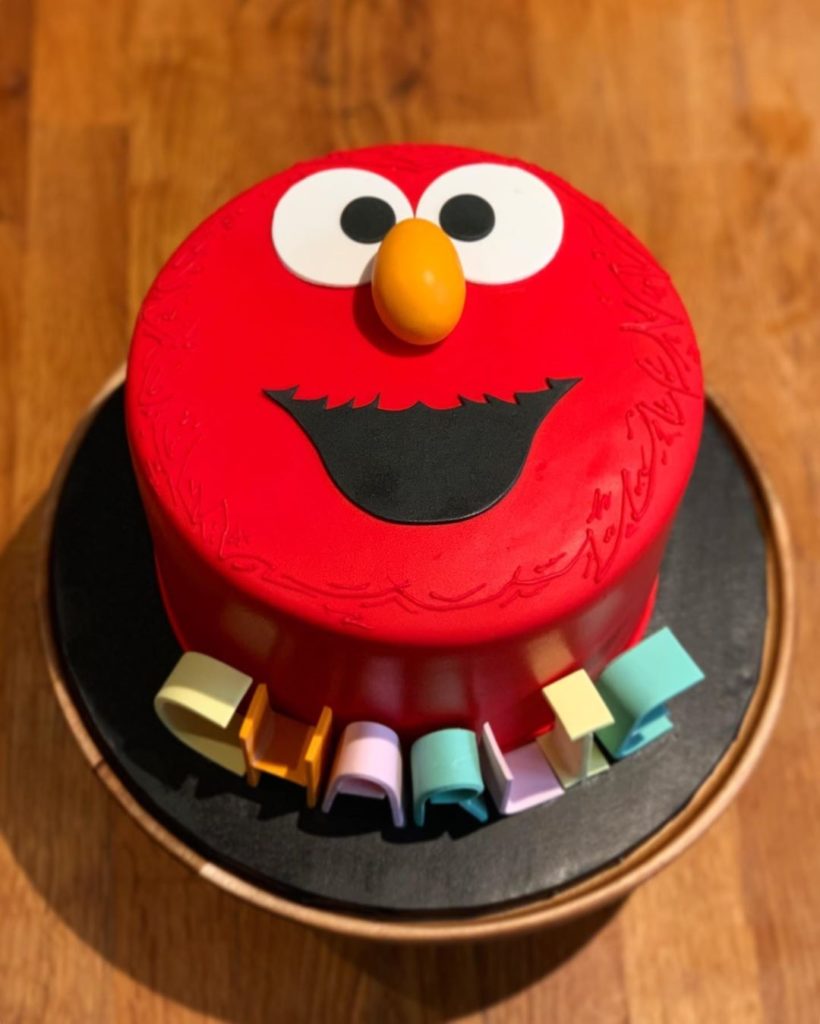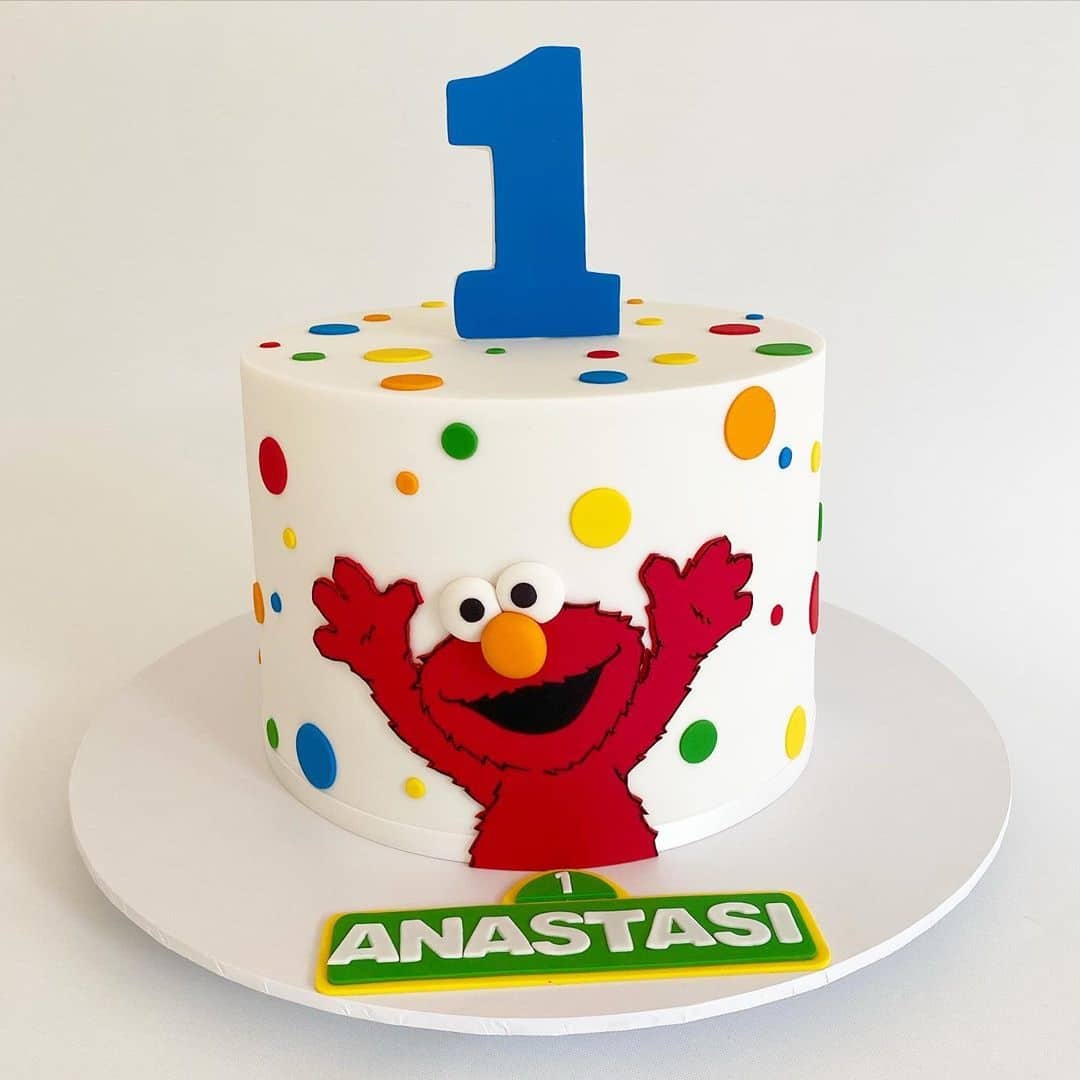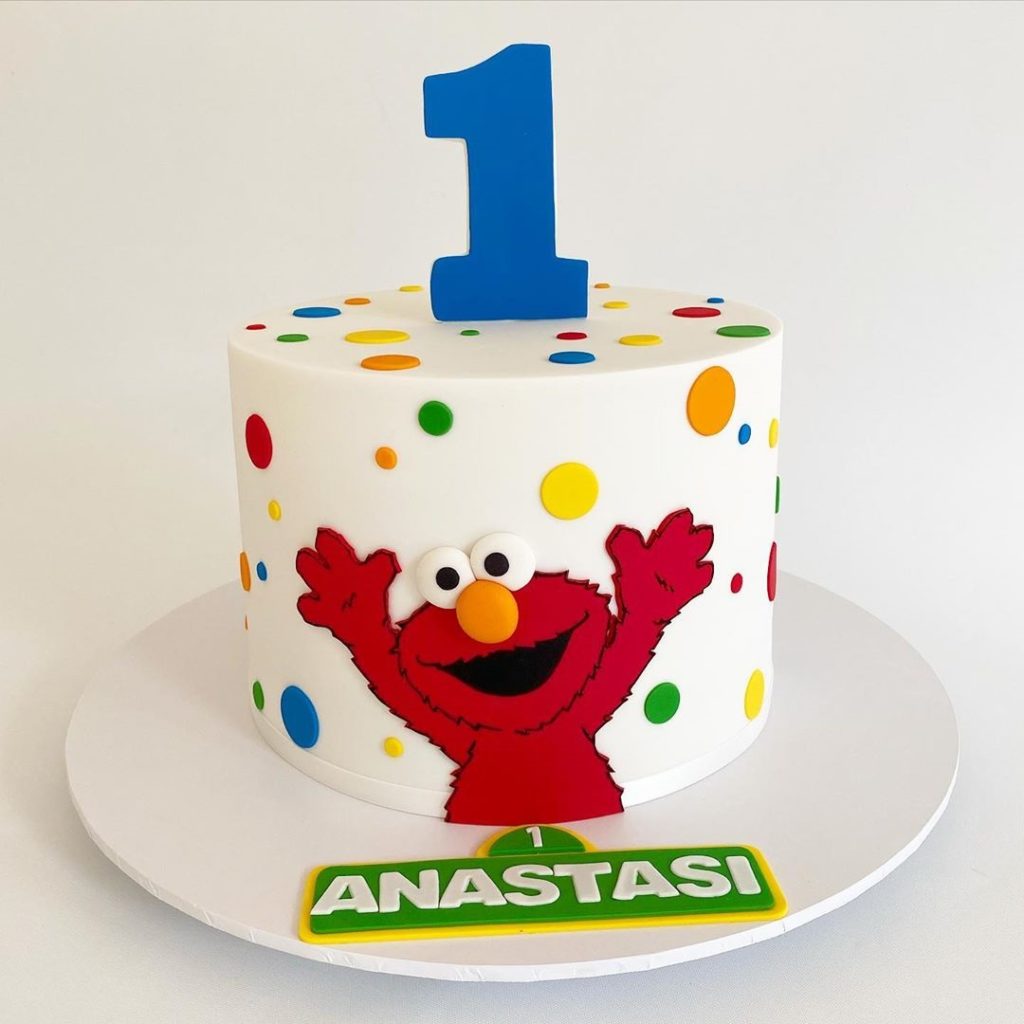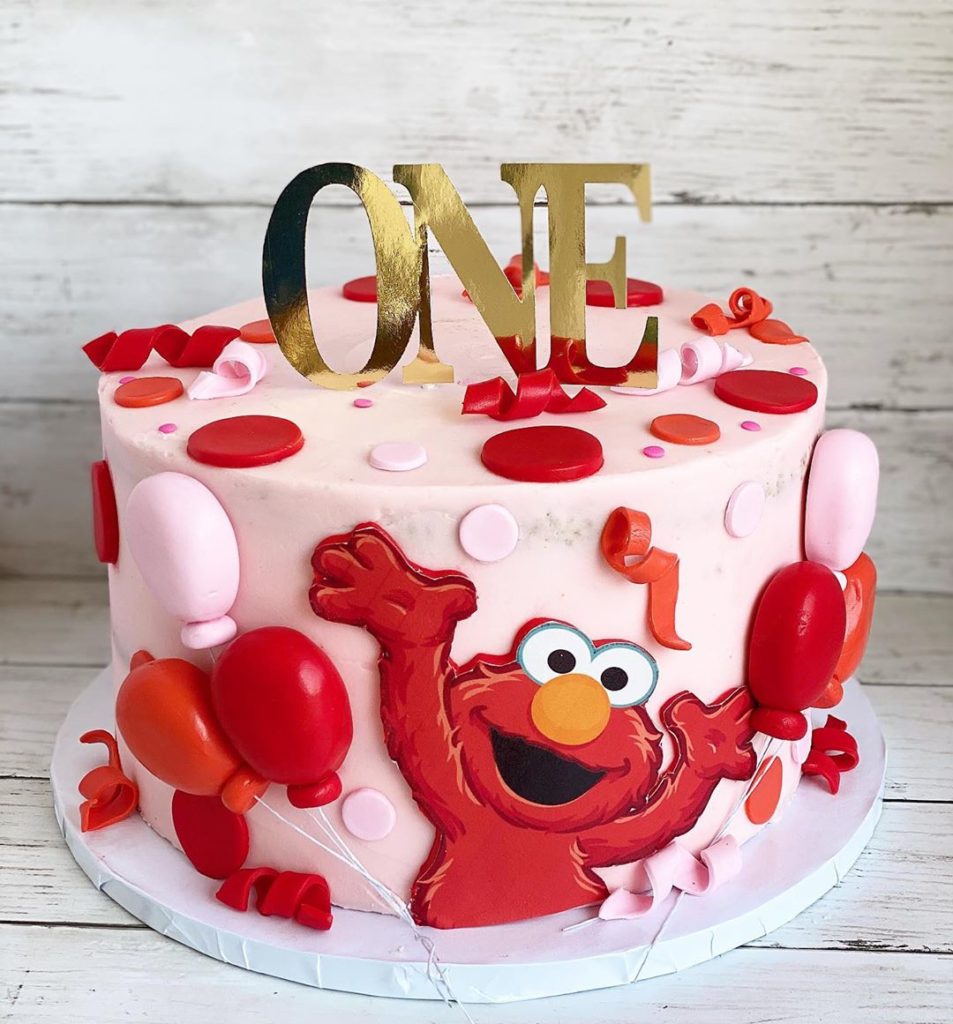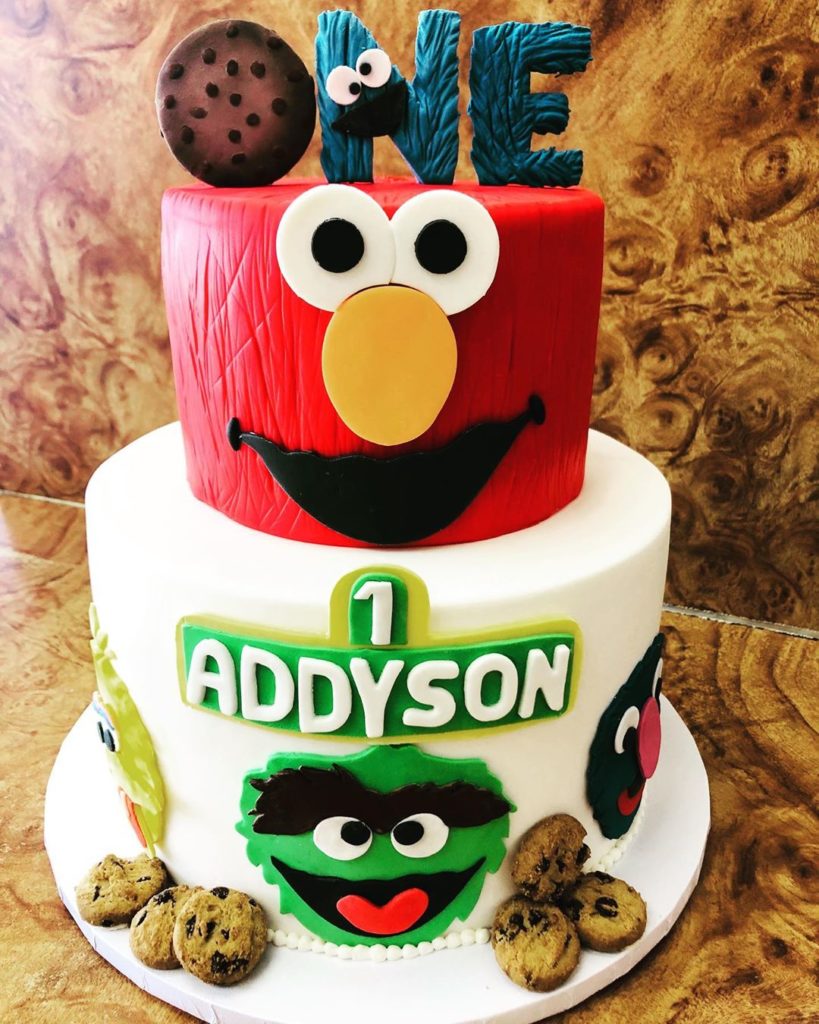 With stacked cakes, you get more real estate, which means you can bring in some of Elmo's Sesame Street friends, from Big Bird, Oscar the Grouch, Grover, Bert & Ernie.
Make it a family affair, the kids will appreciate it, trust me on this.