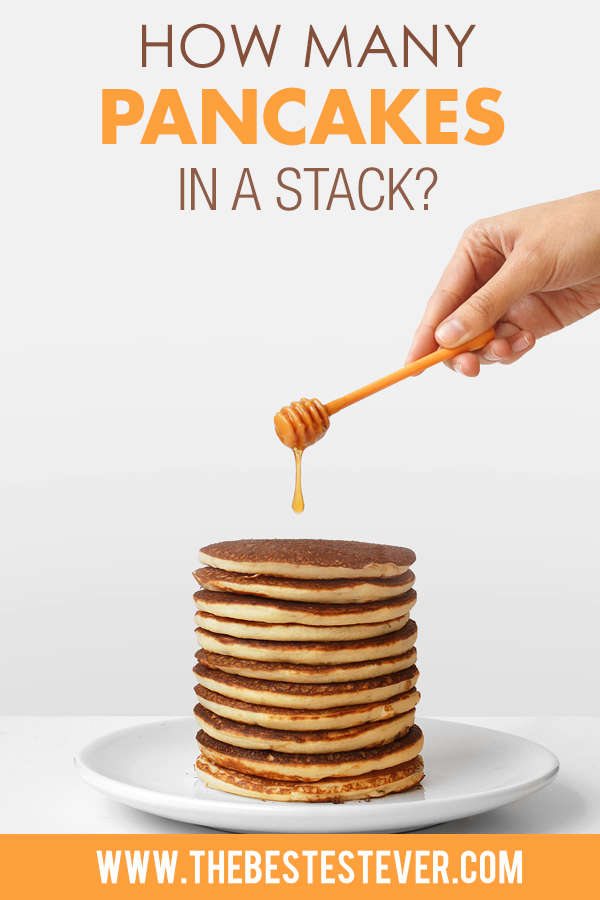 Pancakes, pancakes and more pancakes. Can't get enough, would eat them 24/7, but reality dictates otherwise.
Many of you who ended up here are curious or need a definite answer to the question; how many pancakes are in a short stack and full stack?
How Many Pancakes in a Short/Full Stack?
The answer to that question is not that straightforward, as the amount of pancakes in a short and full stack really depends on the restaurant that you go to. Each restaurant has their own guidelines as to what constitutes a stack.
For the most part, most places will follow this guideline below, however it is not a standard:
How Many Pancakes in a Short Stack? – Usually around 2-3
How Many Pancakes in a Full Stack? – 3 or more.
IHOP's Free Short Stack
On National Pancake Day, IHOP gives away a FREE short stack of their Original Buttermilk Pancakes, when you visit any IHOP restaurant.
As stated on their website, after enjoying the free short stack "donate to help children battling critical illnesses. Each stack served on IHOP Free Pancake Day helps us flip it forward for kids in need. Doing good never tasted so good."