Hey! You probably ended up here because you are looking for some Pokemon cake designs that will be great for that upcoming kid (or adult) birthday party.
We have take the time to do a round-up post of 15 amazing Pokemon birthday cake ideas that will give you some direction as to the type of cake you should probably get.
So, take the time and go through the list, you won't be disappointed.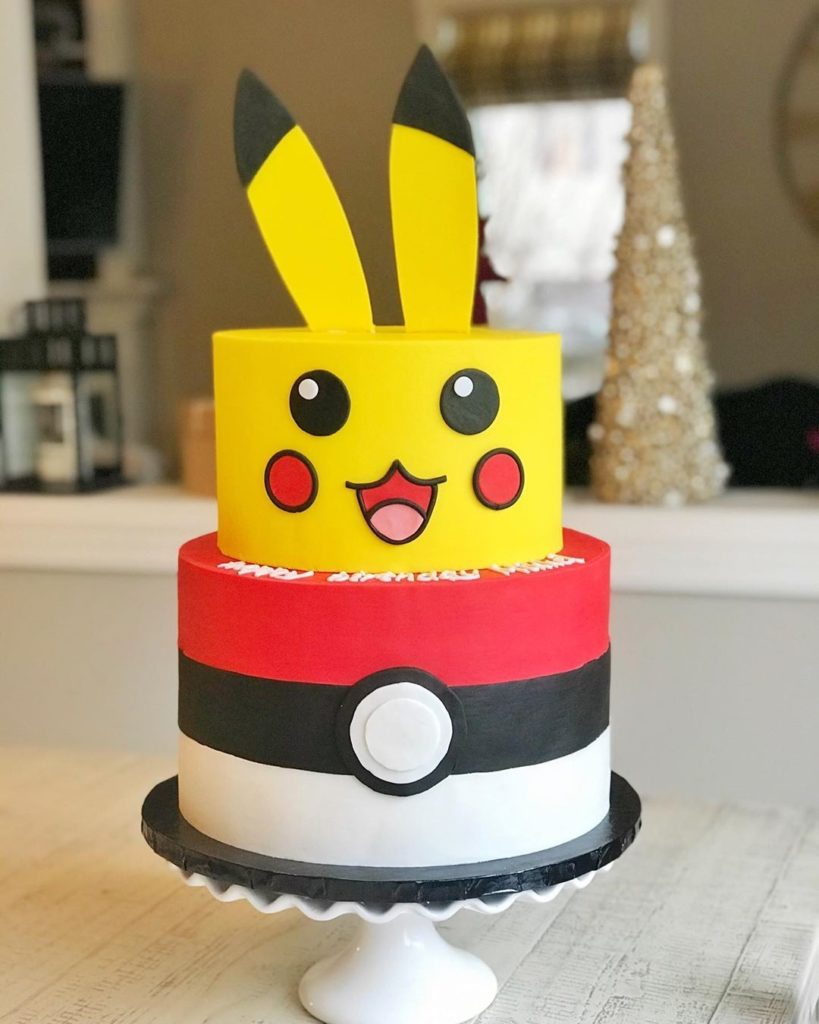 The easiest way to have a great Pokemon birthday cake is by throwing in some famous characters and elements.
A large Pikachu on top of a Pokeball is one way to bring your Pokemeon themed cake to life. The combination works and anyone who gets this cake will be smiling from cheek to cheek.
---
---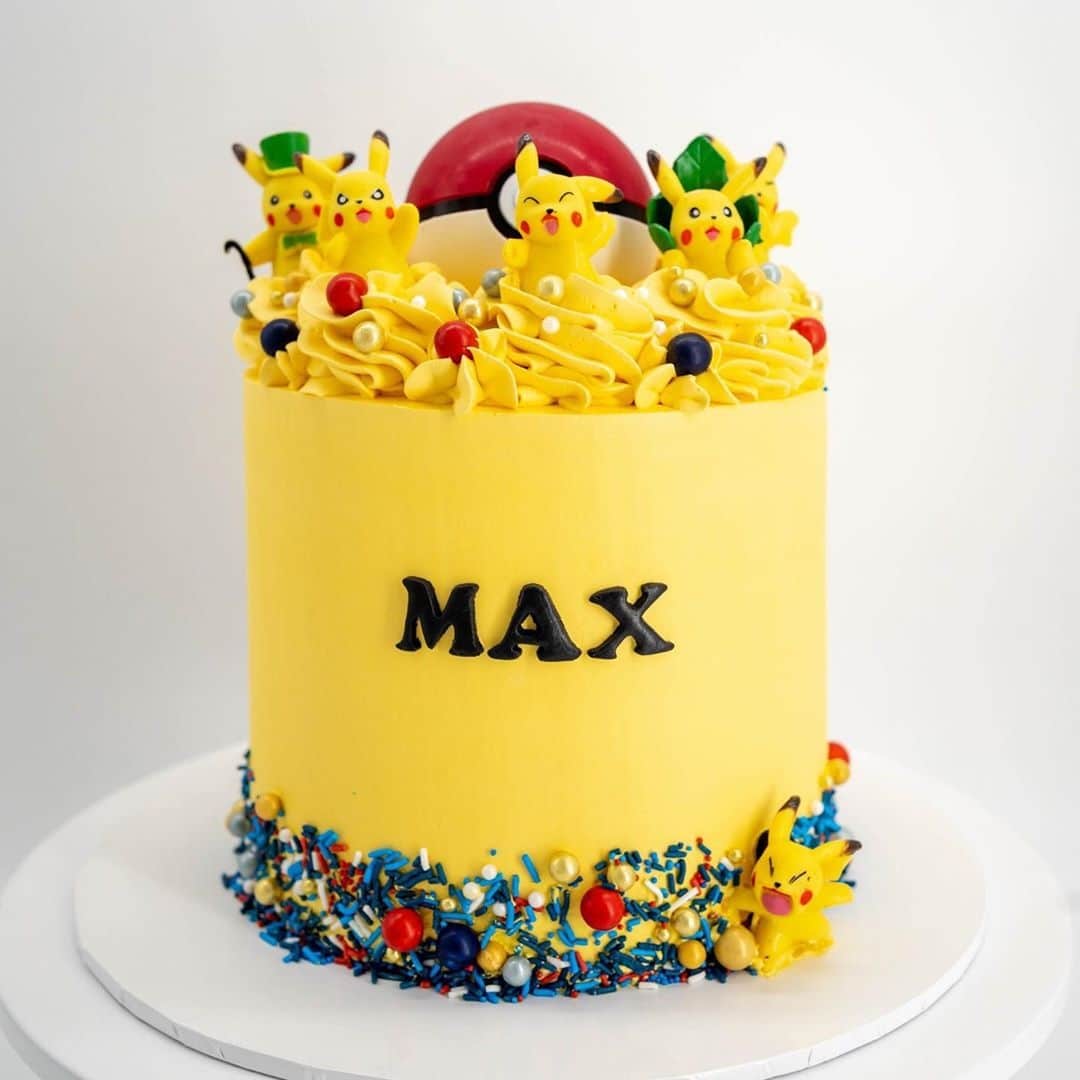 Yellow, yellow and more yellow. If you want to make your Pokemon cake stand out, then you got to have a ton of Pikachu yellow.
@podandbeancakes does a great job of adding life to their awesome yellow cake. Tons of little Pickachus, lots of embellishments and nothing but yellow!
---
---
If you are looking for something simple, yet impactful, you can always go for a number cake. Kids love number cakes and by adding in a nice design with popular Pokemon characters, you are really setting this cake up to be an absolute win and everyone is going to love it.
Kids are visual little creatures, who love love anything sweet. If you want a cool Pikachu cake, then the best way to make it works is to make it to use he brightest colors you can find (sticking with the Pokemon color palette) and load it up with additional sweet goodies.
The kids will not only be impressed with how nice the cake looks, but they all will want some of those additional goodies that are all over the cake.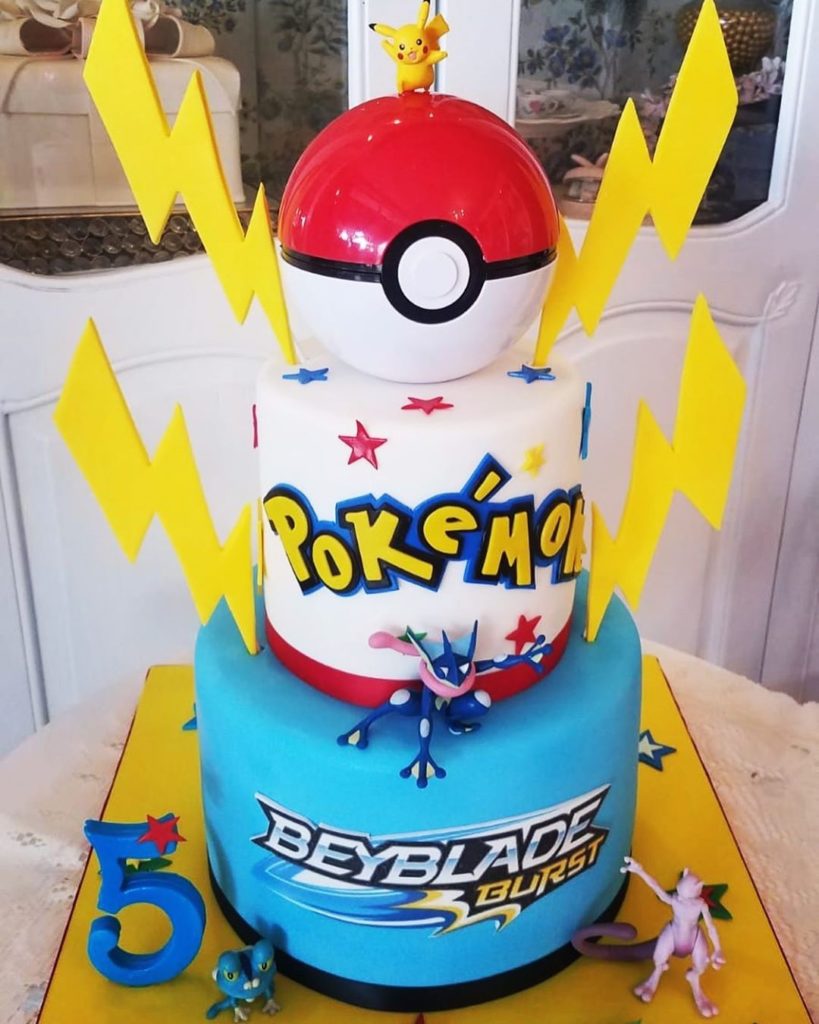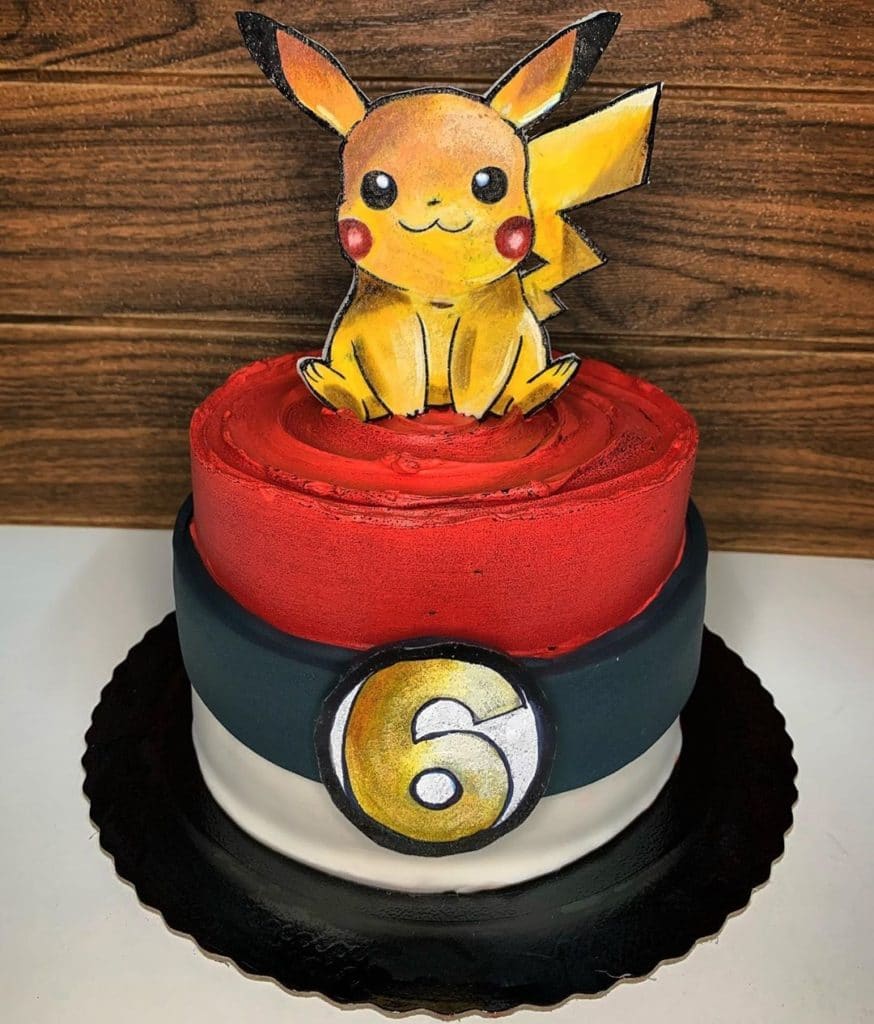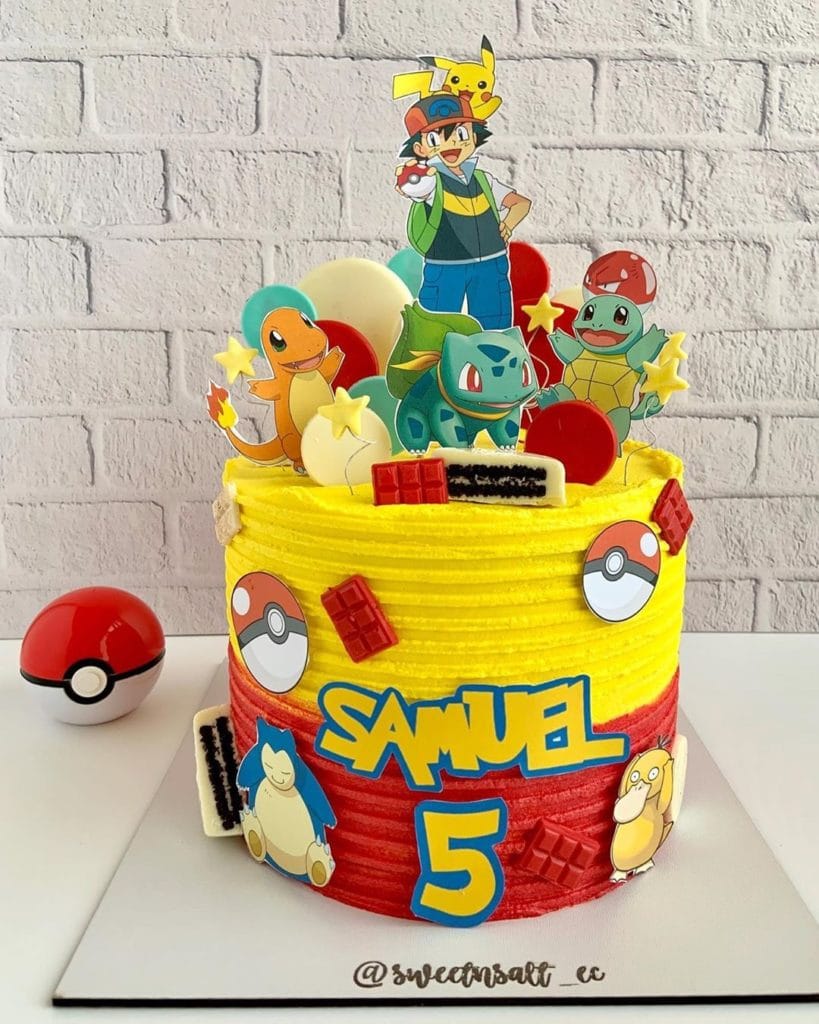 The cool thing about a Pokemon cake is that you have the opportunity to bring you or your kids favorite characters to life. You can have a super cool designed cake that is taken to the next level with Pikachu, Snortax, Charmander, Squirtle, Jigglypuff and more.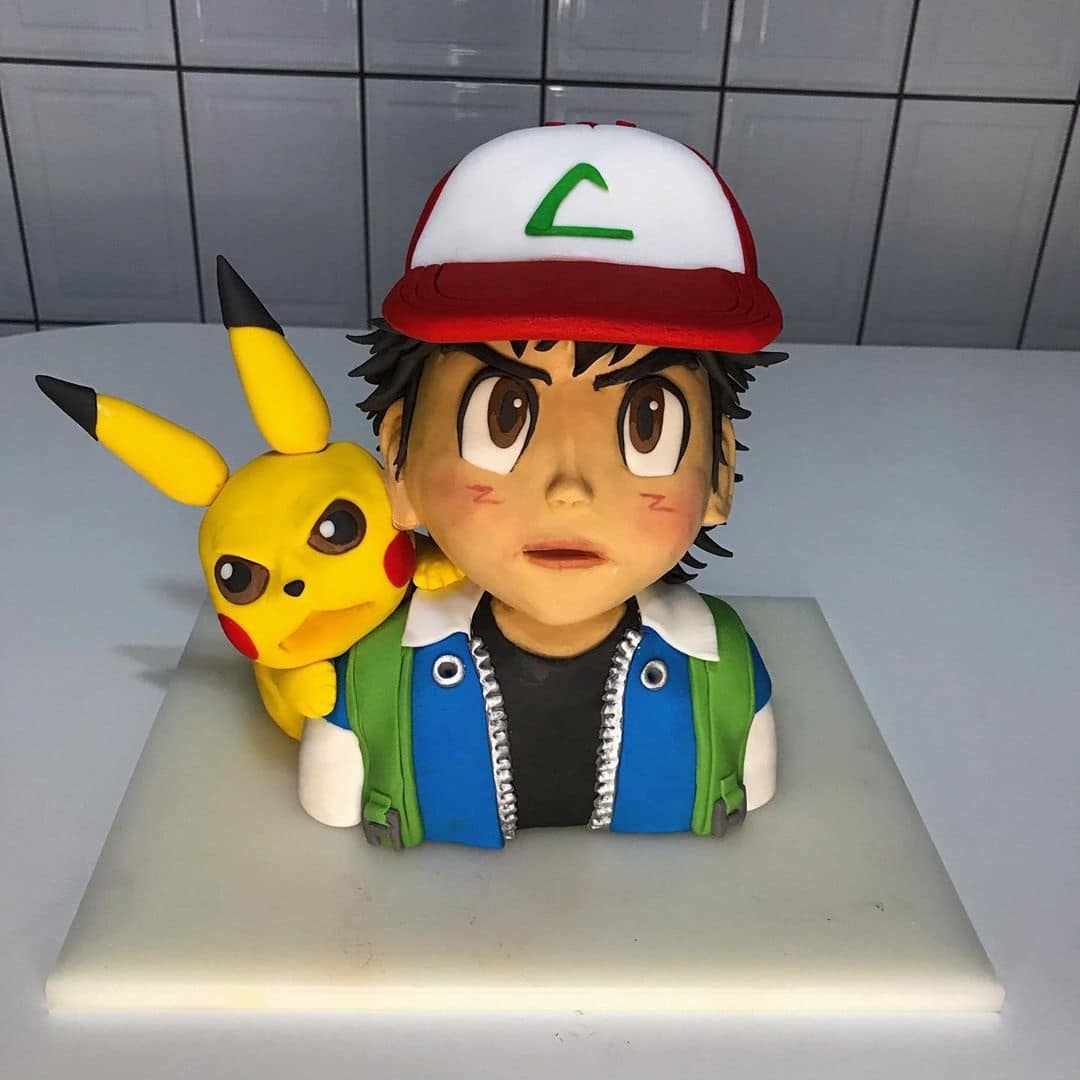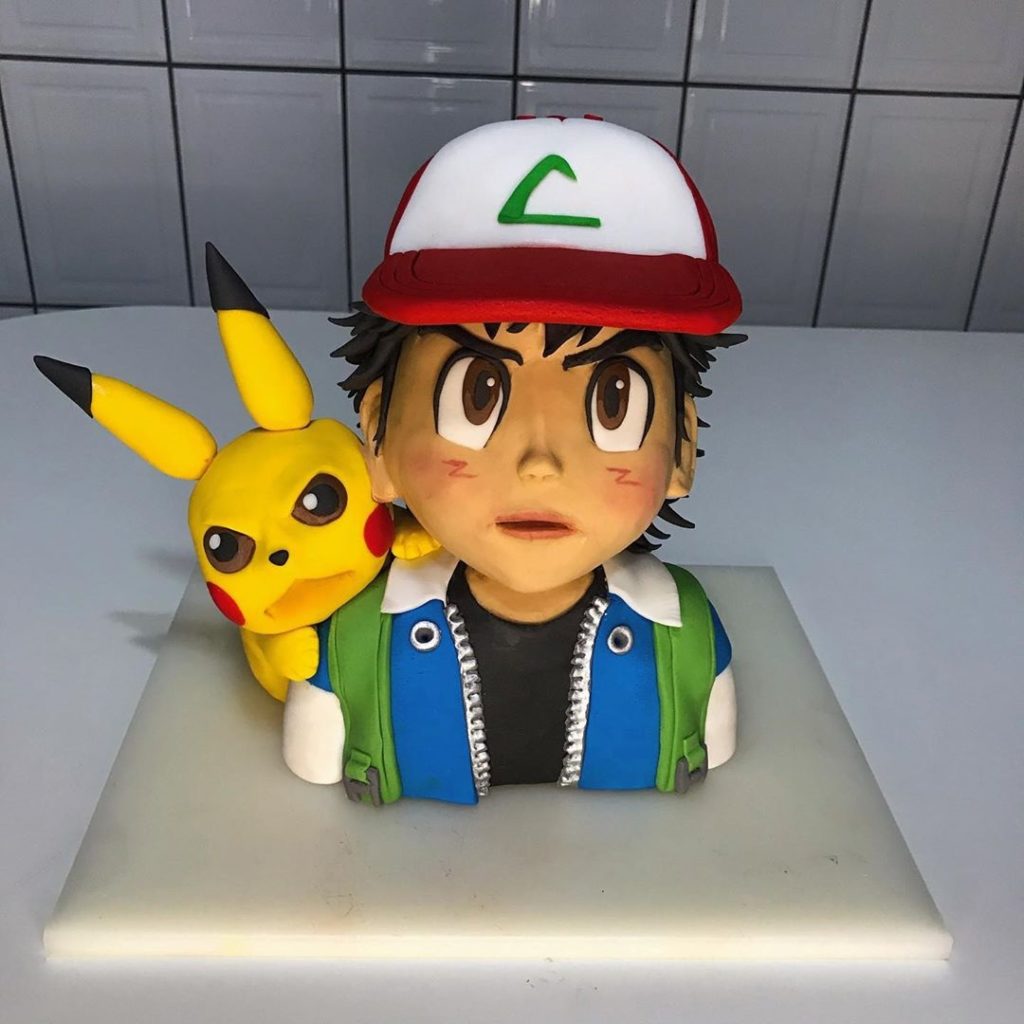 If you really want to make a big impression, having a character designed cake is the way to go. Taking the two most popular characters, Pikachu and Ash, guarantees you an amazing looking cake, that will have a big impact. This won't come cheap, but it will definitely be worth the money spent.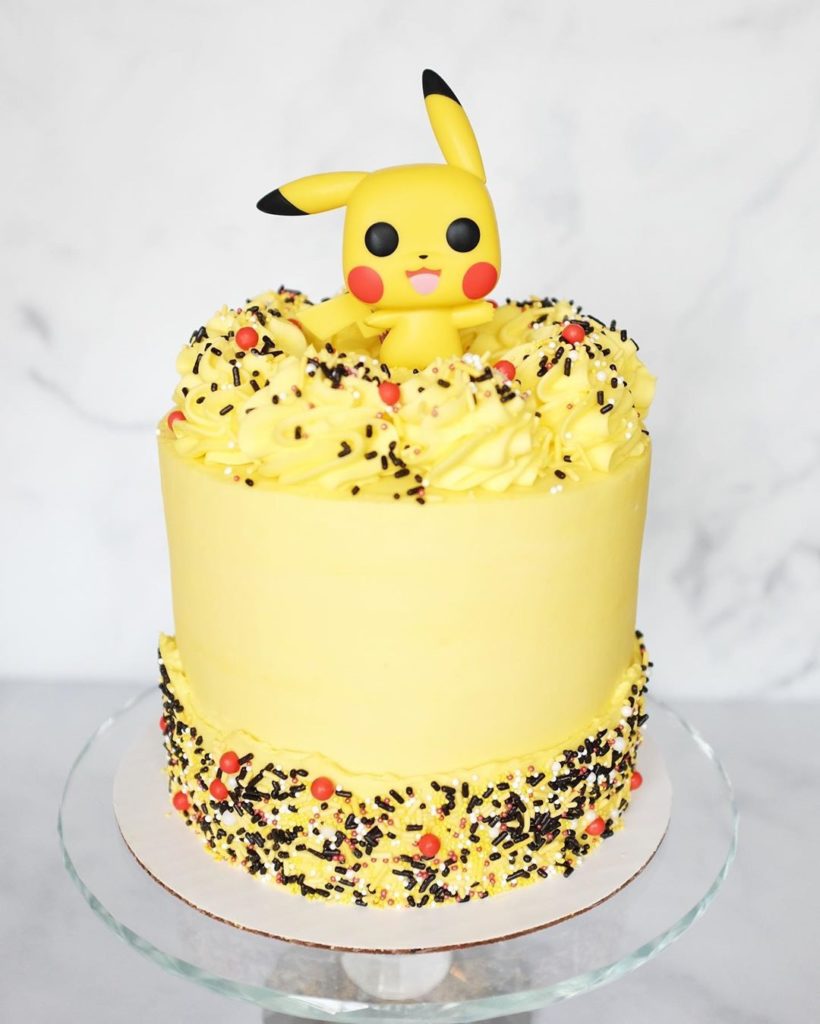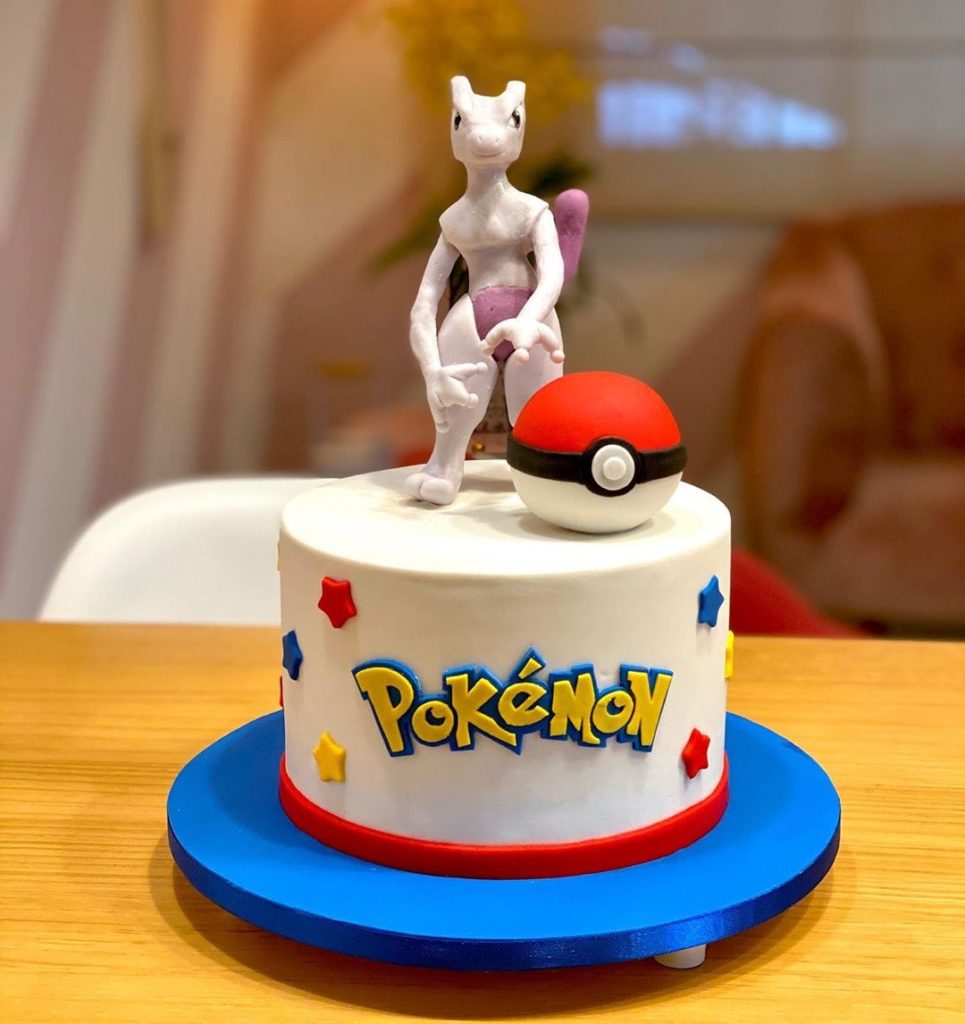 While Pikachu is the star of the popular cartoon, there are other characters that your child may love and you can use them as the center of the design.
The cake above features Mewtwo with a Pokeball and Pokemon logo. It is a simple cake, but very impressive and any kid who loves the Mewtwo character is going to go crazy for this design.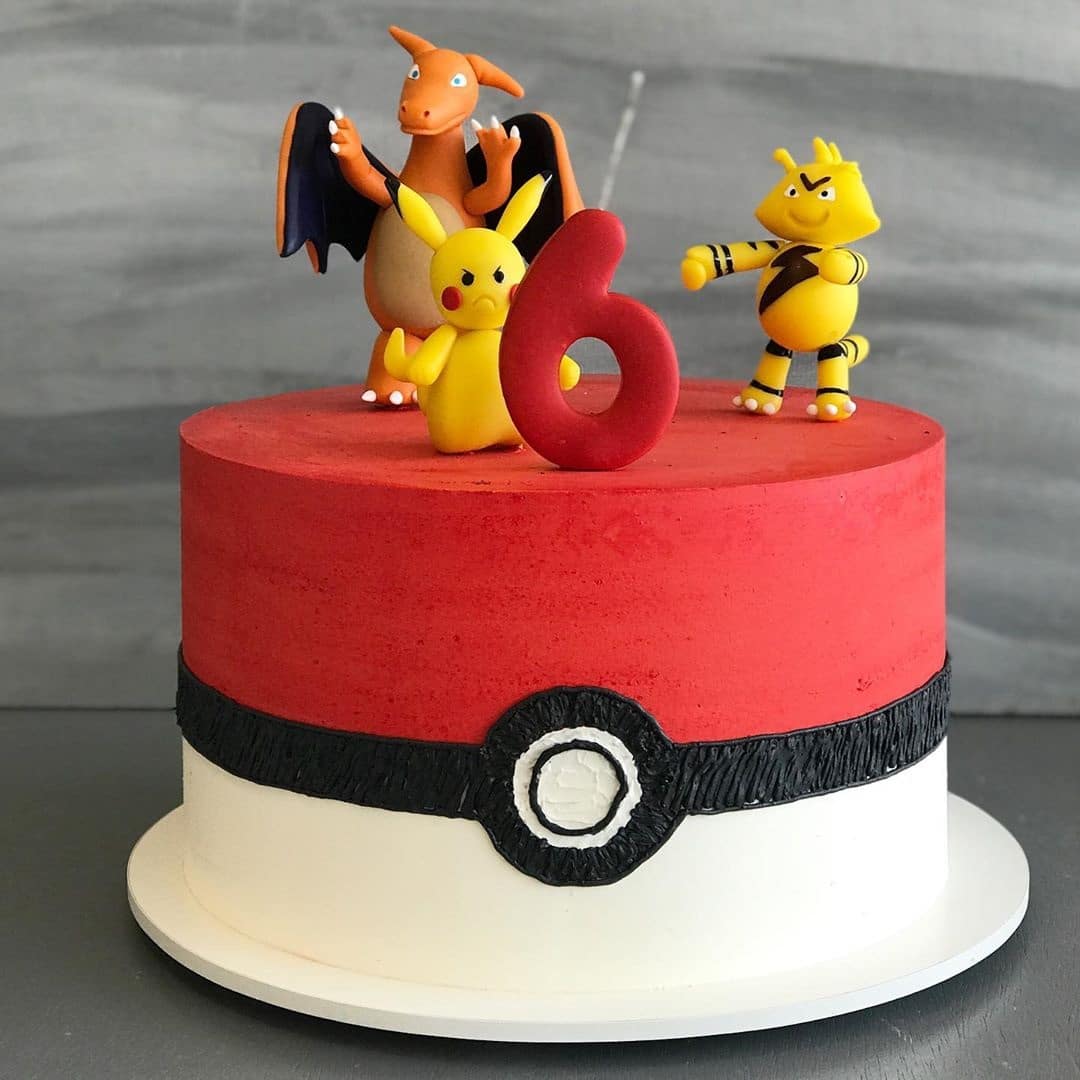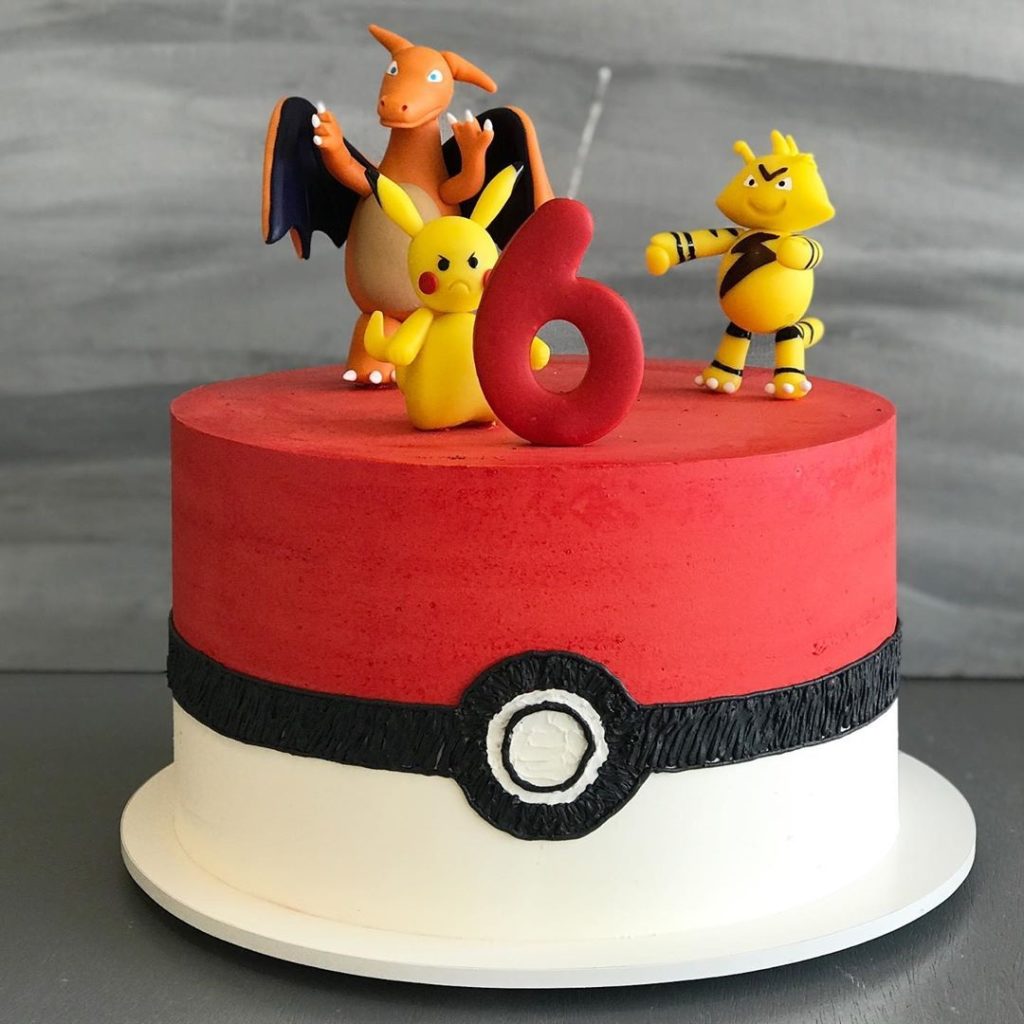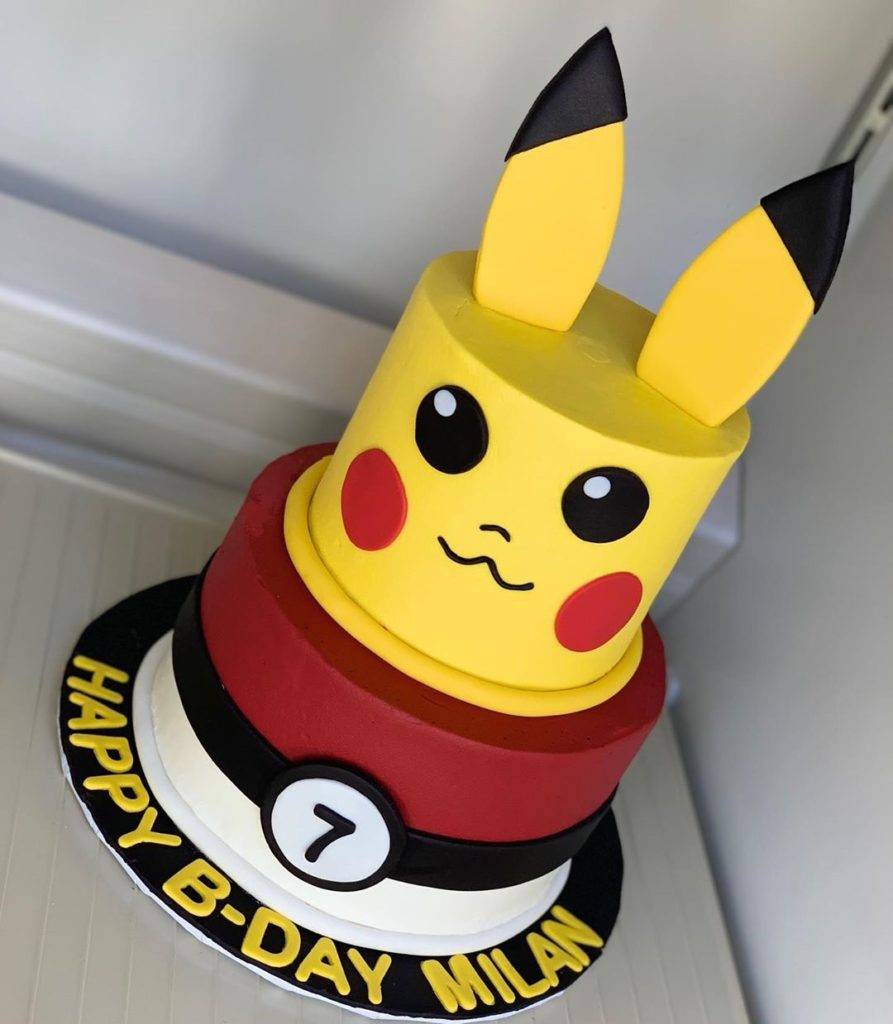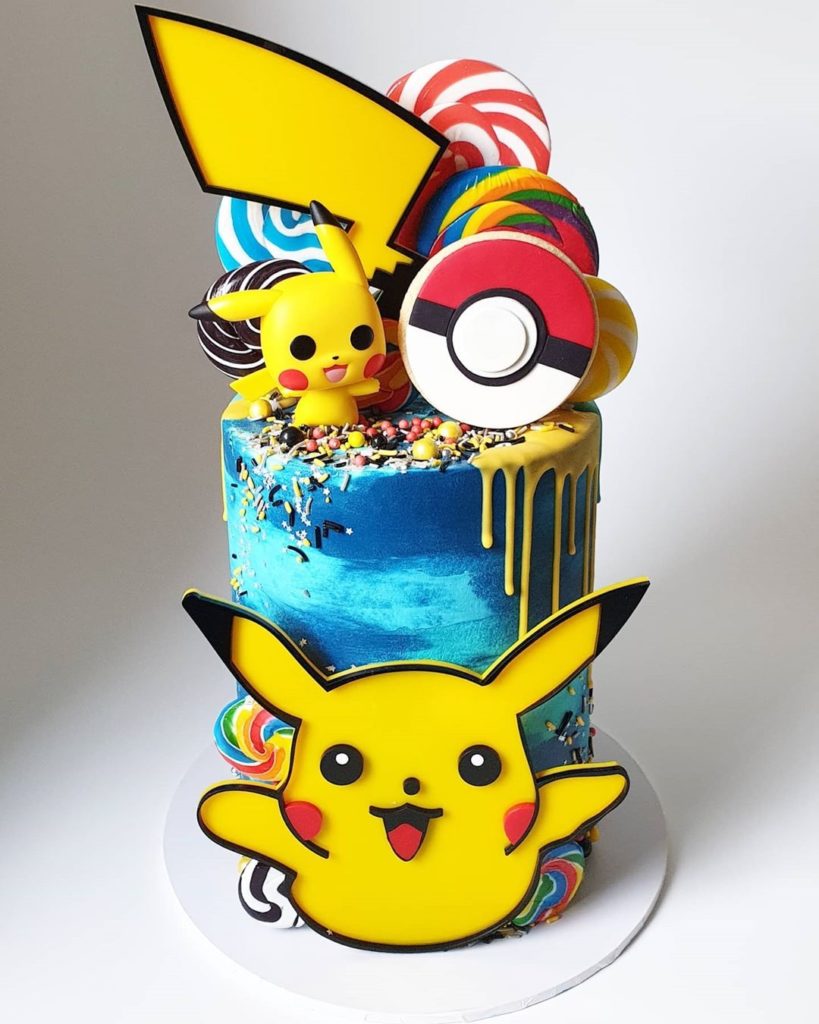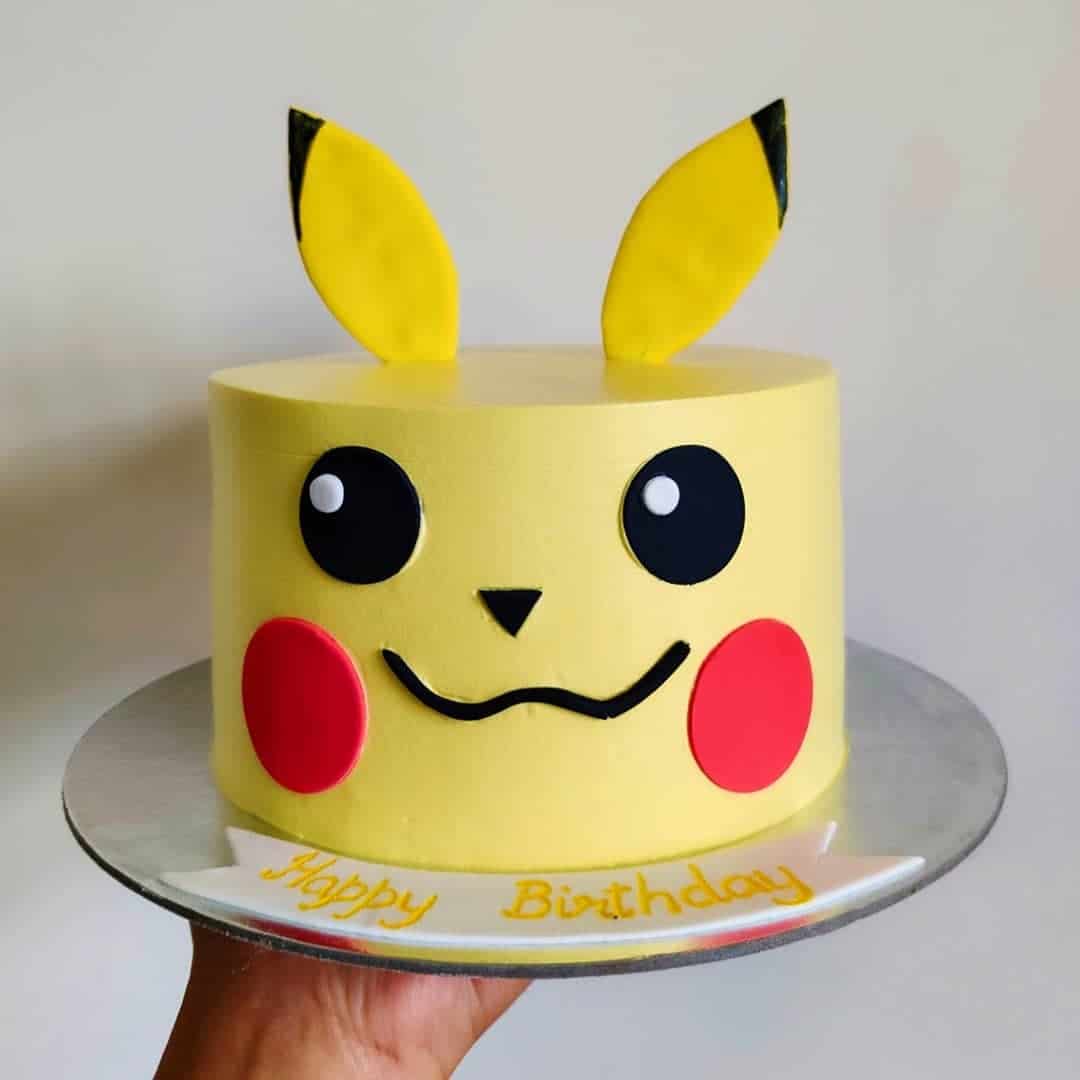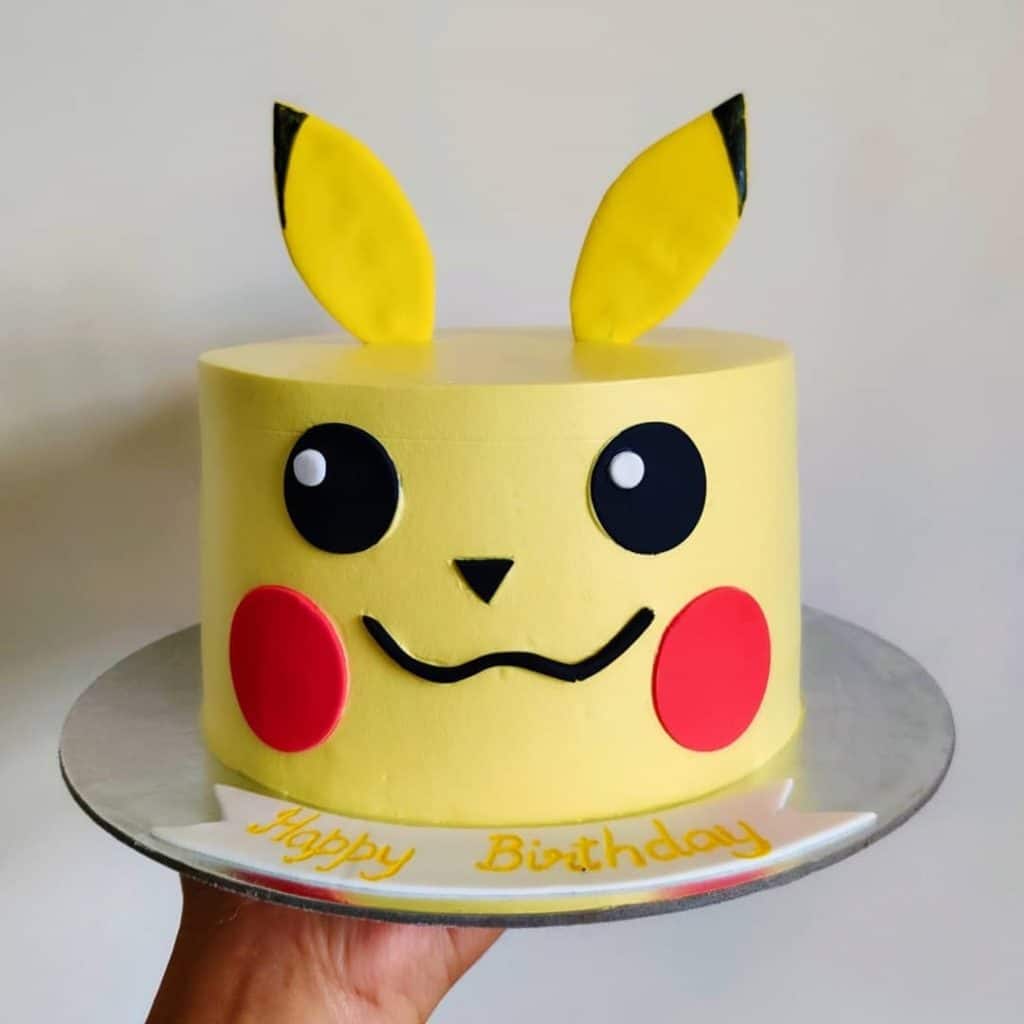 As I stated earlier, If you want a Pokemon birthday cake where kids will go crazy, then all you need to do is have one done as a giant Pikachu head.
This bold cake is more than effective at bringing the themed cake design to life and it will definitely be the highlight of the party, as I guarantee you are going to be hearing shrieks and screams of "Pikachu, Pikachu!".