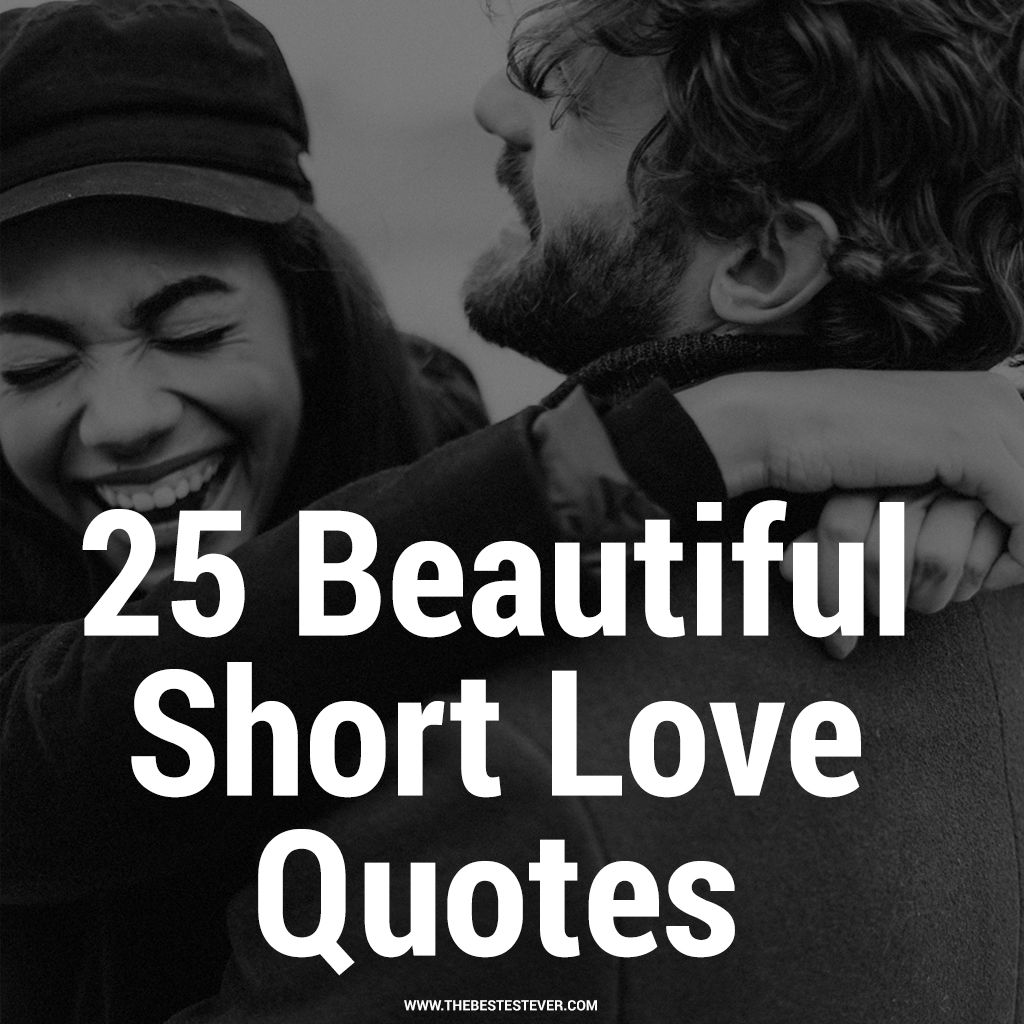 Finding the right thing to say to someone can sometimes be challenging as we often draw blank or sometimes get stumped as what to say.
I was once there, this is why I complied this list of inspiring short love quotes, that can help you express yourself to that special someone.
Throughout the list, you will find popular and not so popular love quotes that have popped up throughout the years.
The one thing that is constant with all of the quotes, is that the words capture of the rawest and thrilling emotions one can experience in so many different ways.
With that said, let us take a look at 25 beautiful short love quotes, which will have you ready to say 'I love you' in your own unique way.
25 Romantic, Yet Short Love Quotes & Sayings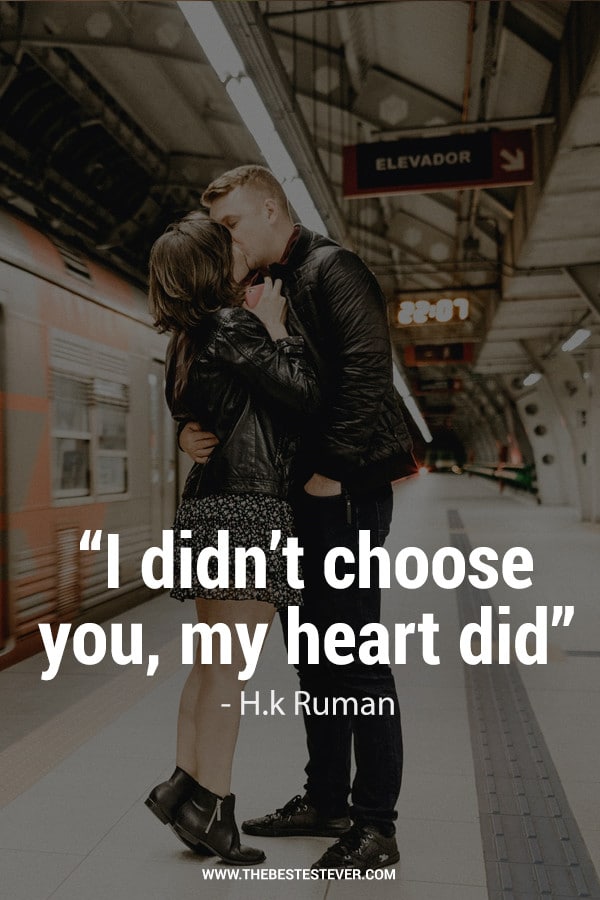 I didn't choose you, my heart did – H.k Ruman
This short, yet sweet love quote from H.k Ruman explains the beauty of love. Many who got hit by Cupid's arrow weren't out looking for love, but ultimately, the heart chooses who it wants. We are all on the train for the amazing, awesome and beautiful ride.
---
---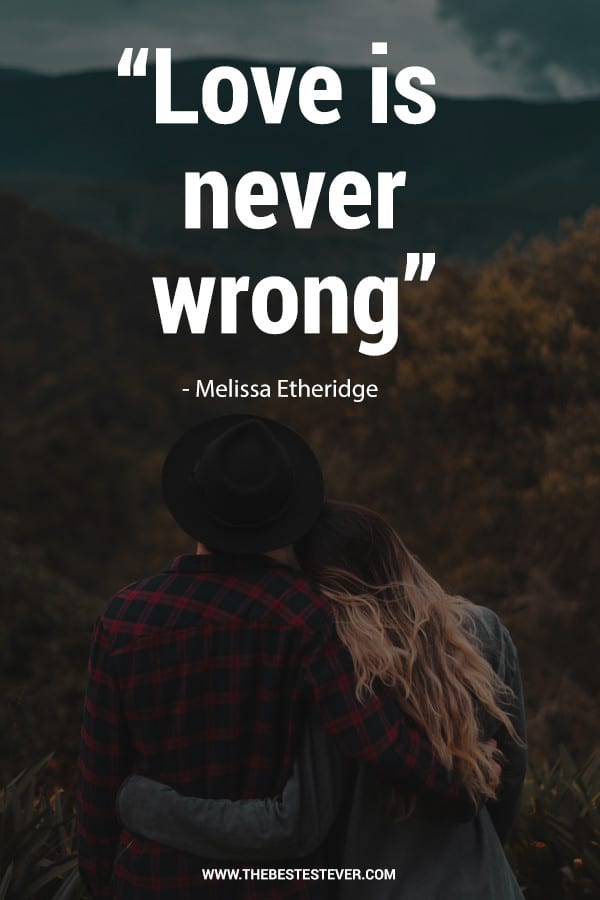 Love is never wrong – Melissa Etheridge
Love often comes at times when we least expect or aren't ready for it. The truth is, there is never a wrong time for love. If the love is true and pure, despite it it all, it will endure.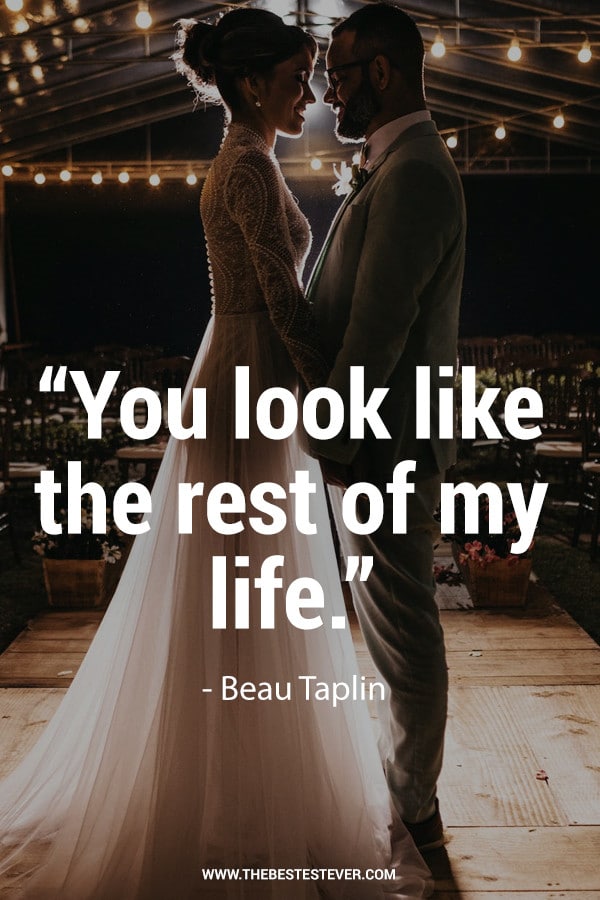 You look like the rest of my life – Beau Taplin
When author and social media sensation Beau Taplin penned "Beautiful. Crushingly so. You look like the rest of my life.", It really brought home what deep love is truly about. The beauty your partner delivers in your life daily, means you want to be vulnerable to them always, just not now, in the moment, but forever,
---
---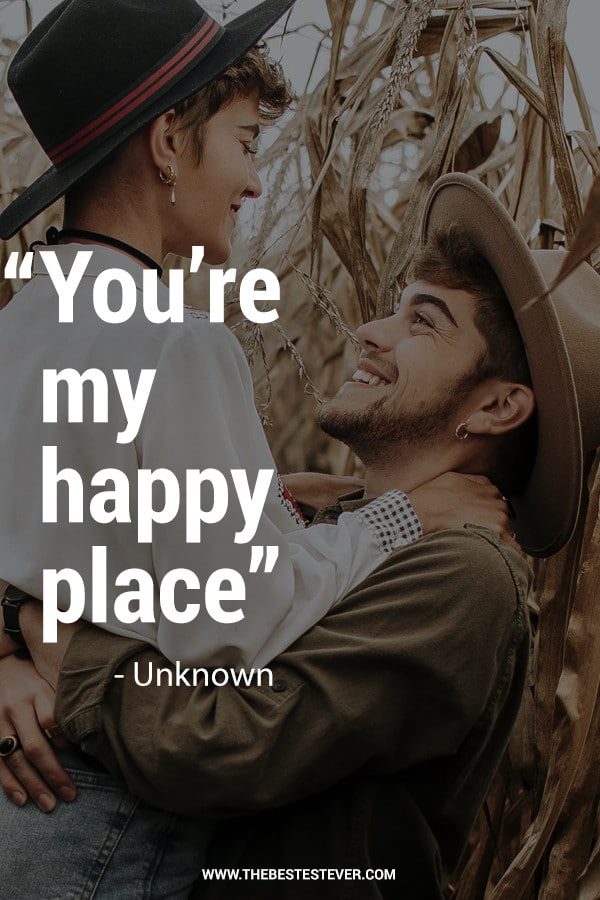 You're my happy place – Unknown
This short love saying encapsulates what it feels like to be in love. True love, will take you to that happy place in life. Waking up feeling happy, going about your day feeling happy, your face beaming when the phone rings happy…yup, love will catapult into that refreshing and amazing happy place.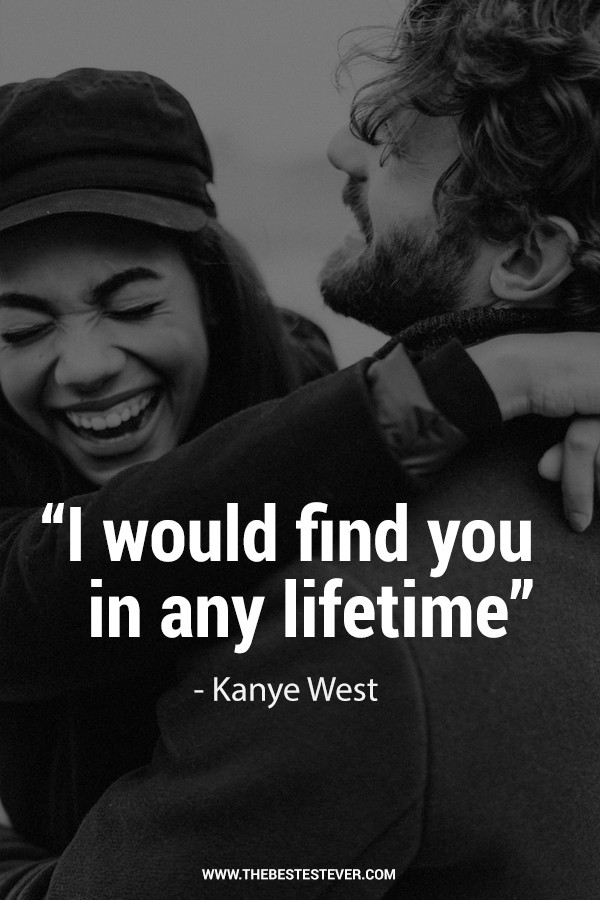 I would find you in any lifetime – Kanye west
Kanye West wrote a short, yet loving message to his wife Kim Kardashian-West for the couple's first wedding anniversary:
Kim, I'm so happy to be married to the girl of my dreams… I love you and Nori so much!!! I would find you in any lifetime.— KANYE WEST (@kanyewest) May 26, 2015
Kanye shows how much he absolutely loves Kim and their daughter and regardless if it was the Stone Age, medieval times or 1,000 years in the future, he would seek to find Kind to capture that love again.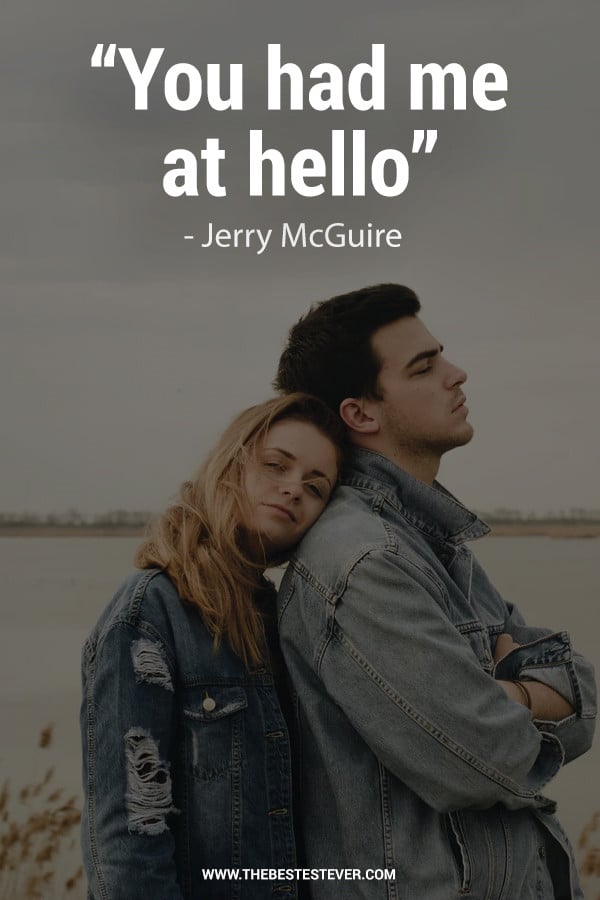 You had me at hello – Jerry Maguire
While many think "You had me hello" as cliche, the meaning is what really matters.
When Dorothy Boyd, played by actress Renée Zellweger, in the film Jerry Maguire, utters the famous phrase, she captured what many of us feel while in true love. From the moment I met you, I was in love.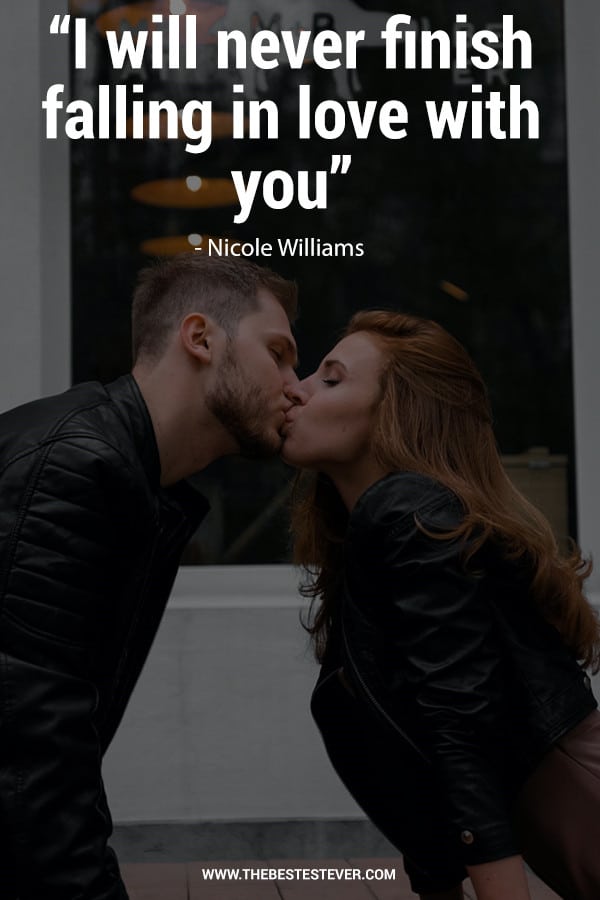 I will never finish falling in love with you – Nicole Williams
The above quot from author, Nicole Williams is simple written beauty. The love one experiencing is so wonderful, that ever day is like falling in love all over again, again and again.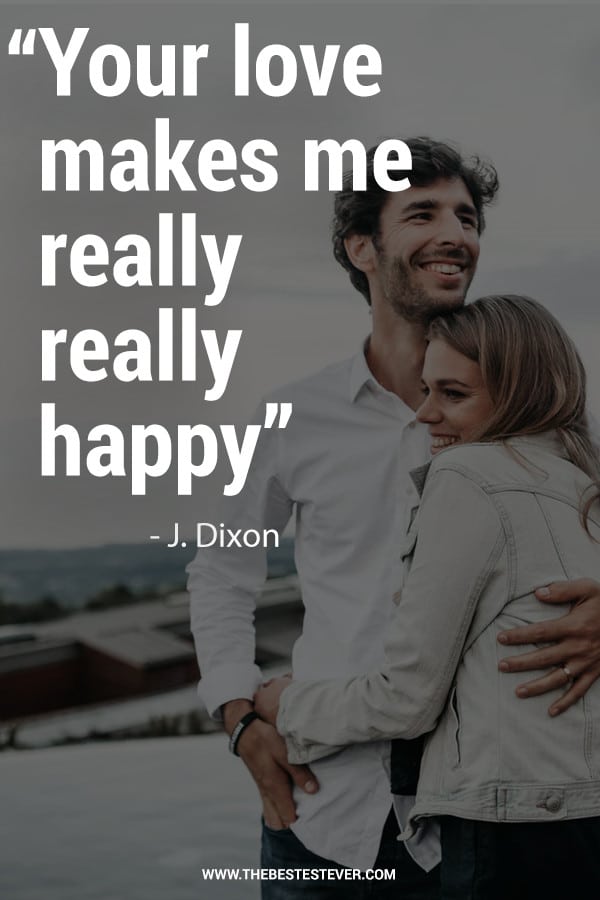 Your love makes me really…really…happy – J. Dixon
Love has a way of stirring our emotions both positively and negatively. When true love develops, we end up in that happy place, one you never want to leave.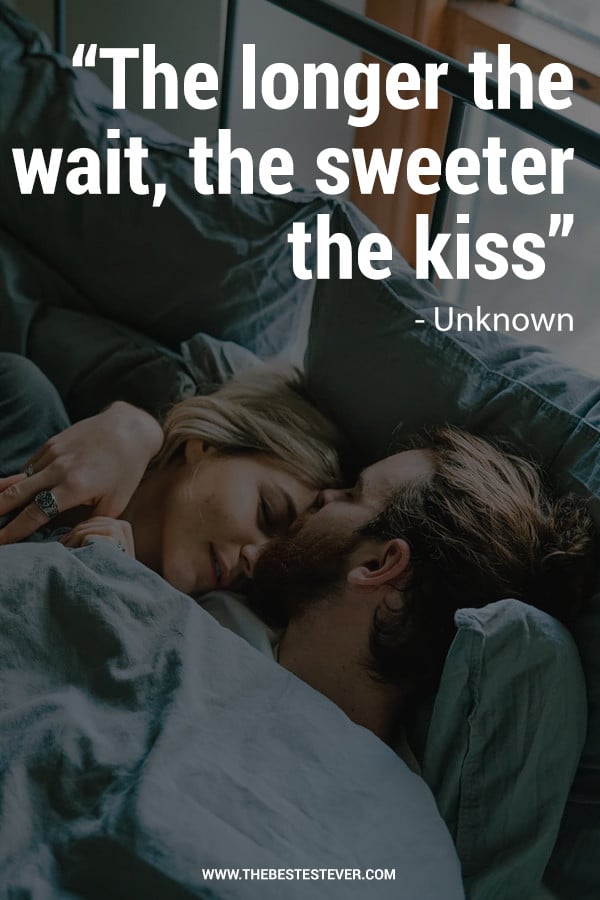 The longer the wait, the sweeter the kiss – Unknown
The beauty of being in love is the anticipation to see the one who has your emotions in a mess (in a good way). You year for their presence, their touch and their kiss. Was the wait worth it? ….yep.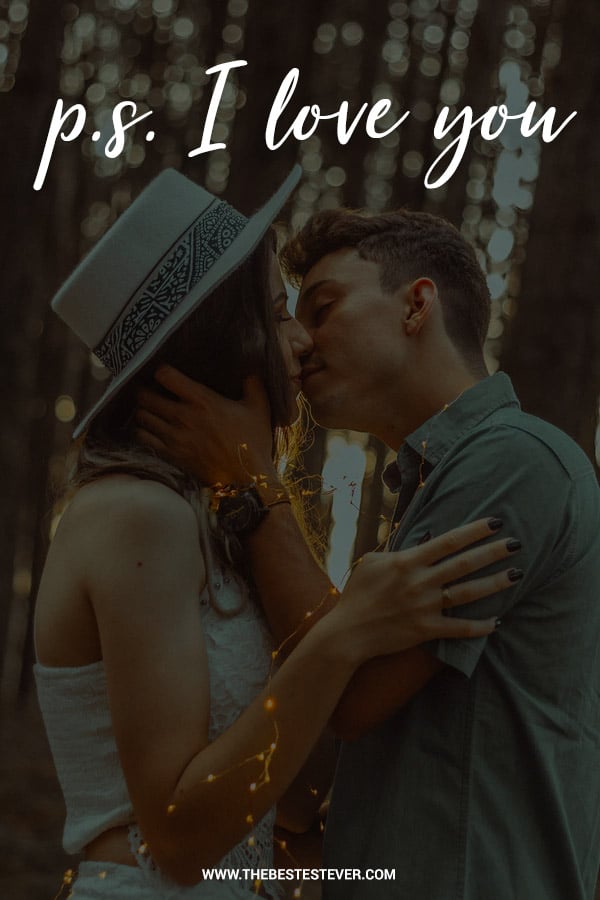 p.s. I love you
Self explanatory. Just a reminder, you mean the world to me.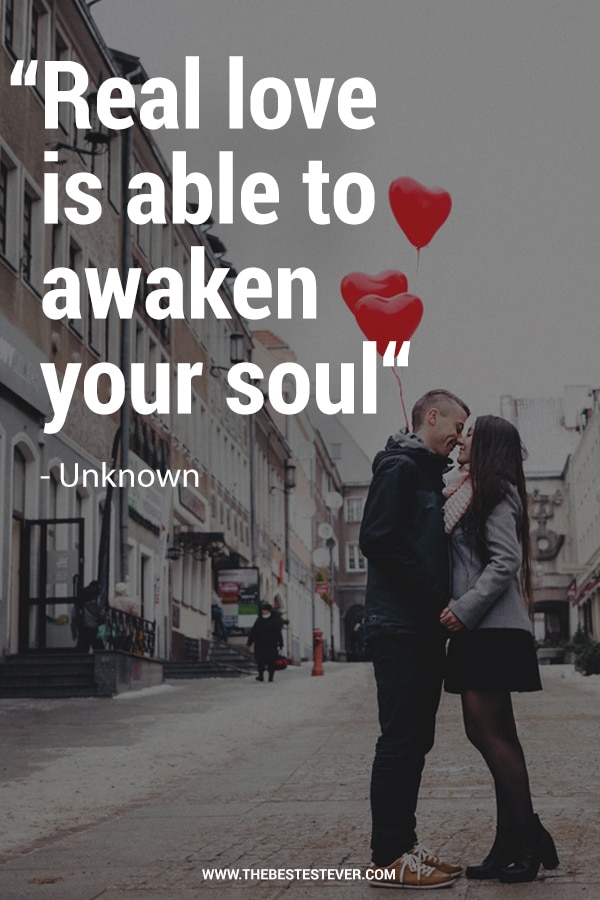 Real love is able to awaken your soul – Unknown
Real love is so pure, yet raw. It reaches into your soul and awakens a part you never knew existed.
But, you like the feeling. You will yearn for more
The awakening ignites a fire that you never knew existed and you will want to enjoy it over and over again
That real love, has captured your heart.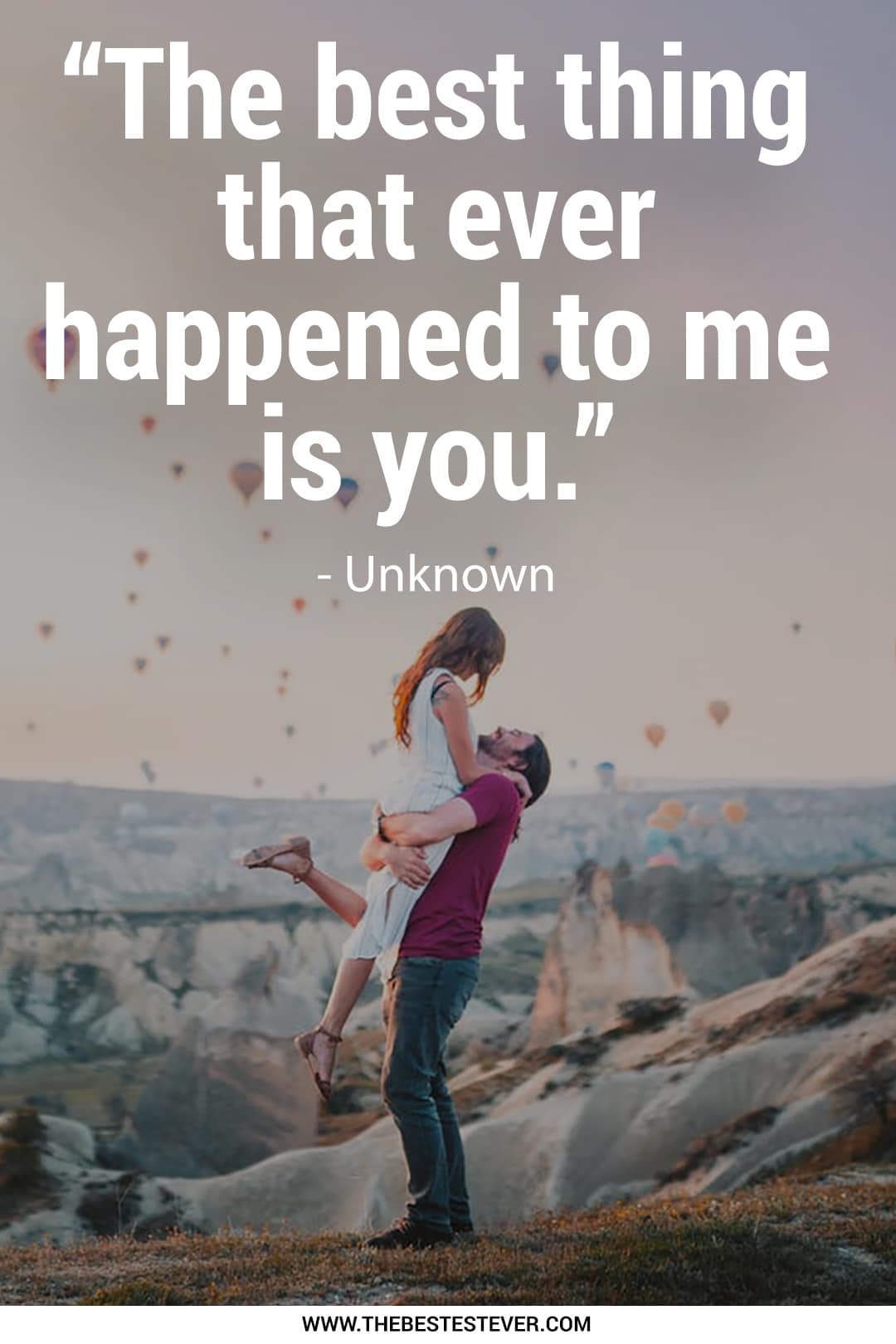 The best thing that ever happened to me is you.