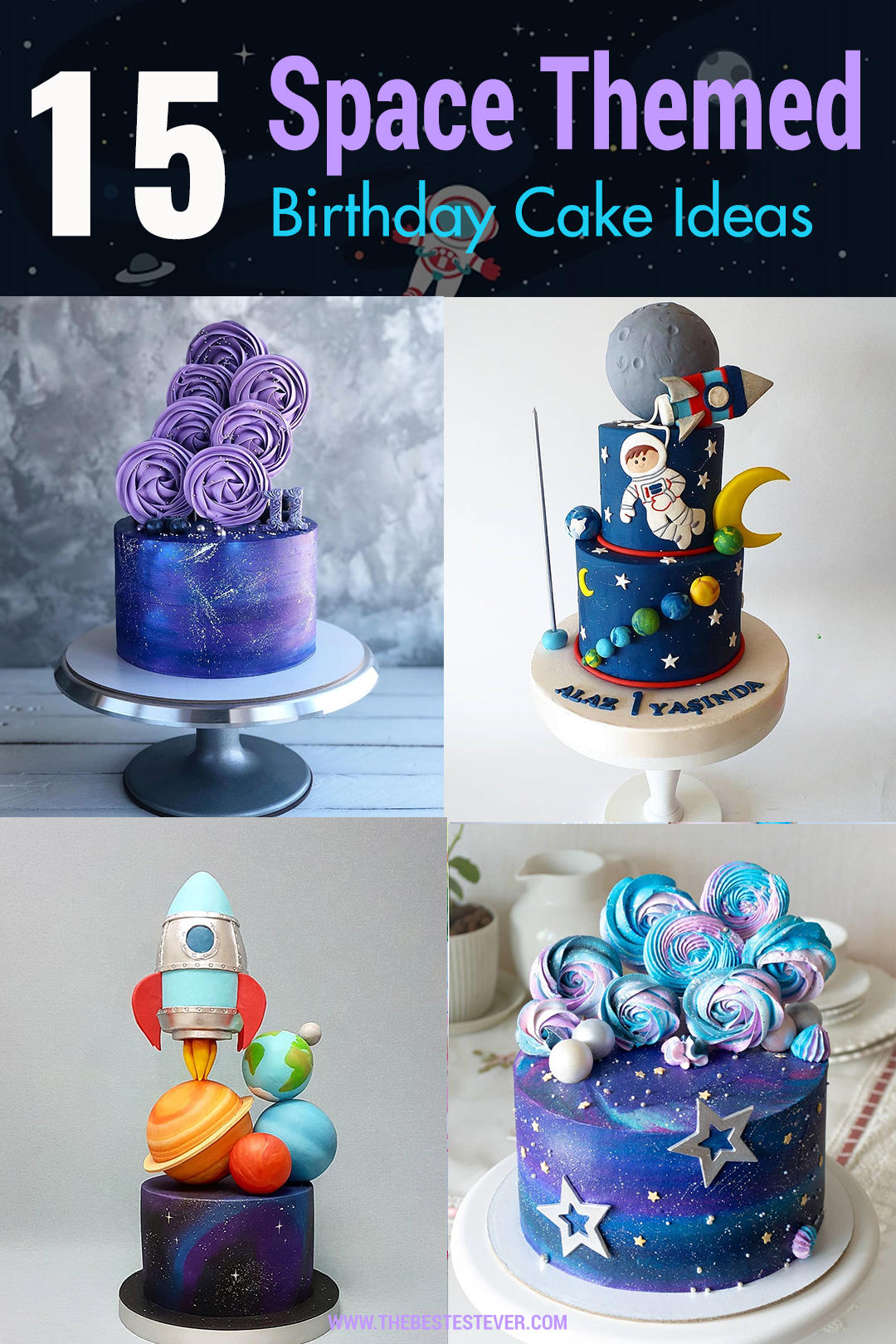 So many cake designs to go with when it comes to the big birthday reveal.
A popular, but not commonly seen option is a space birthday cake. This is a must for those little ones & adults as well, who are obsessed with the galaxy, stars and outerspace.
We rounded up 13 of the best space birthday cakes. Be inspired for the next party.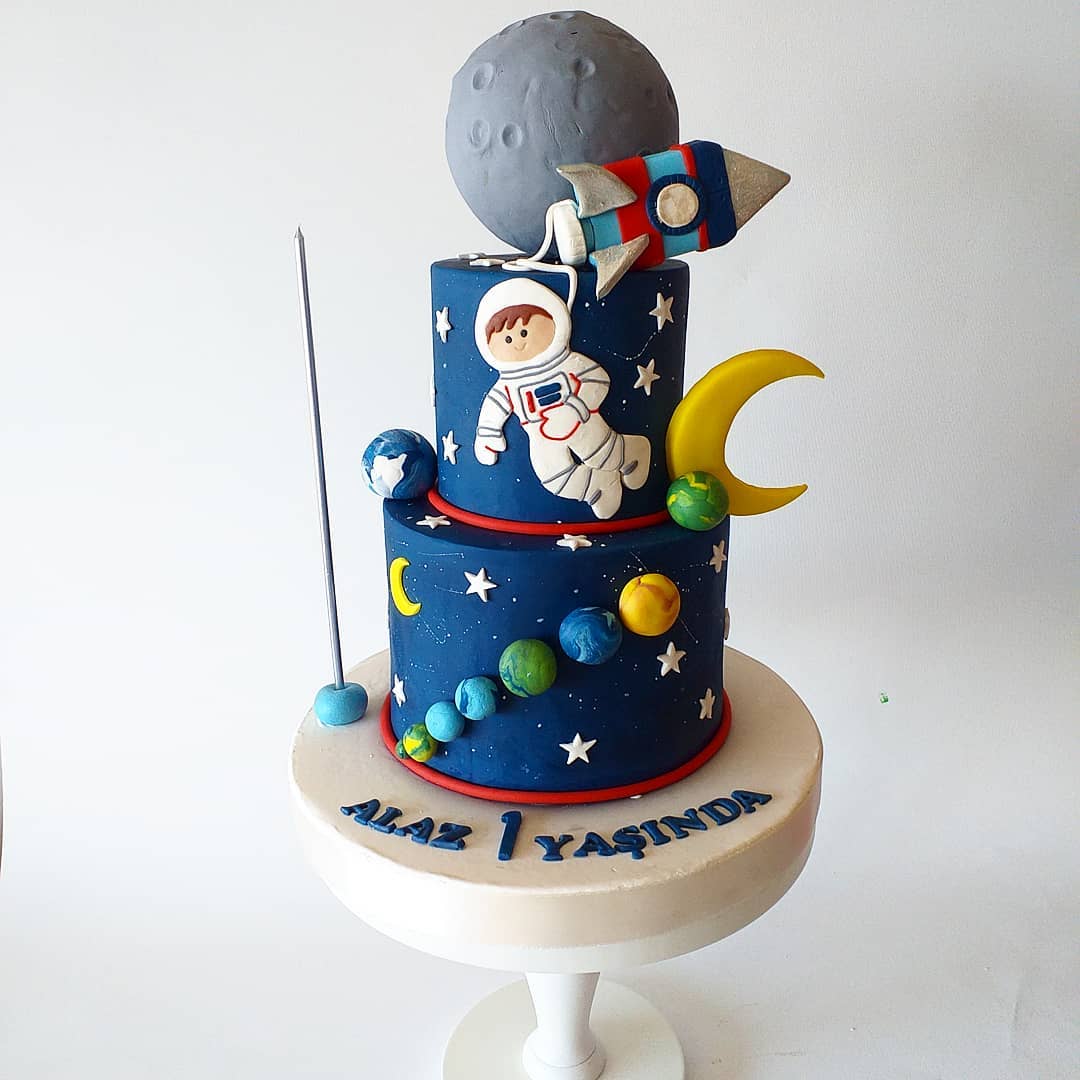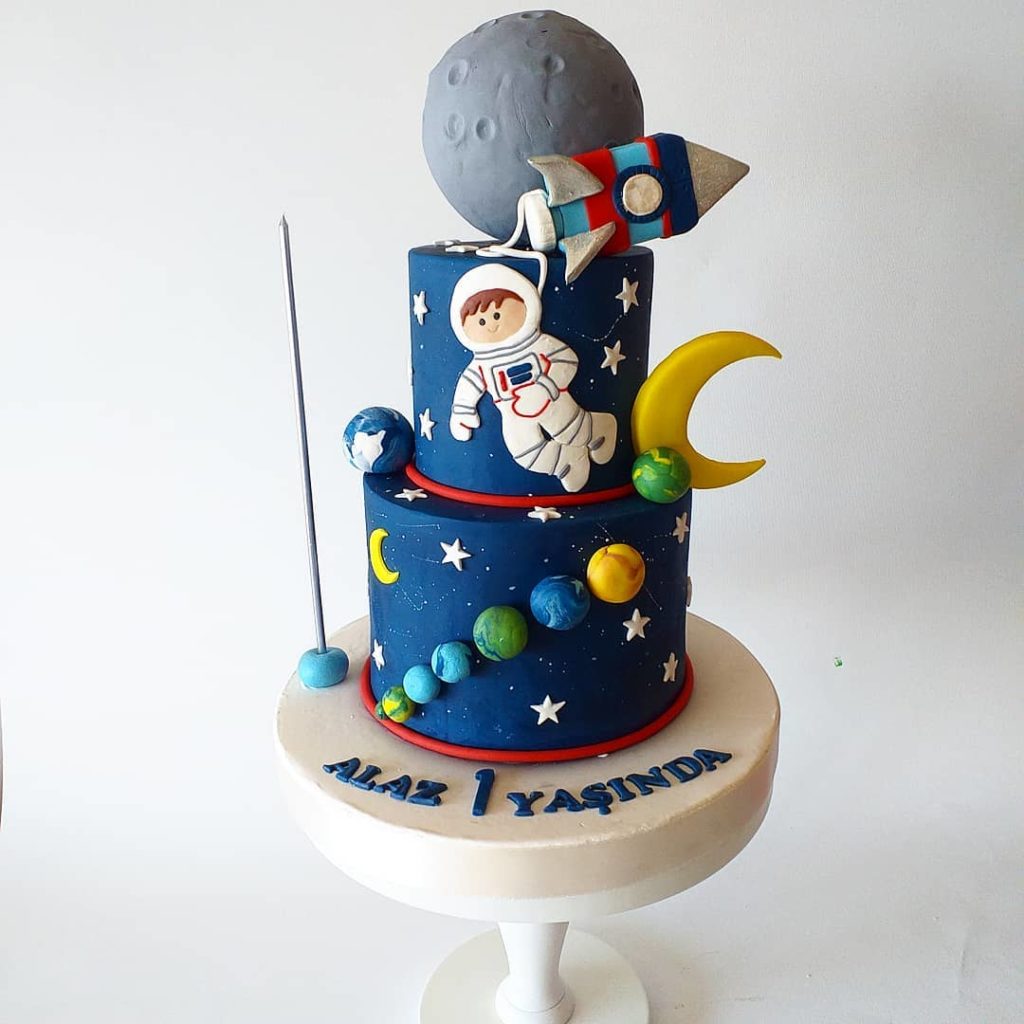 You can't have an outer space cake, without the full team; astronaut, planets, stars, the moon and a pretty cool rocket ship.
Once you have all the elements in place, you can be sure that you are going to have an epic and visually appealing cake that everyone, especially the birthday boy/girl are all going to love.
---
---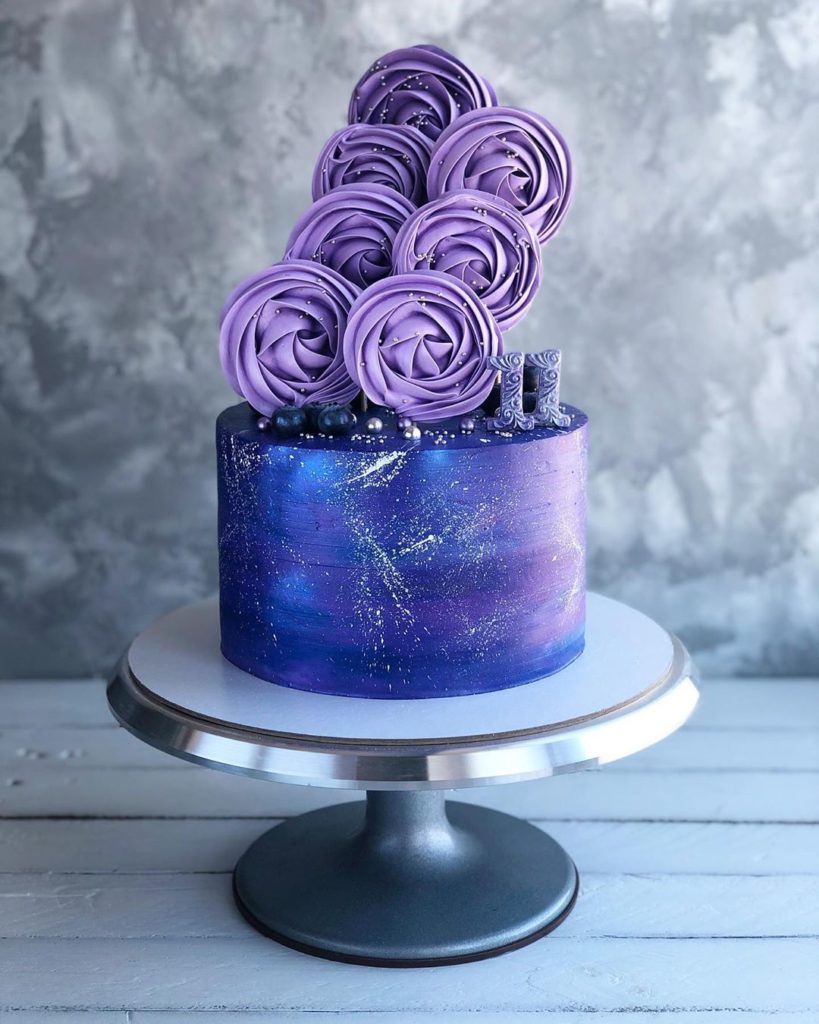 Nothing screams space like the galaxy. A great way to get that space theme is by going with a galaxy/solar system cake. The contrasts of the dark purples and silvers, will really put a smile on the space fans face.
---
---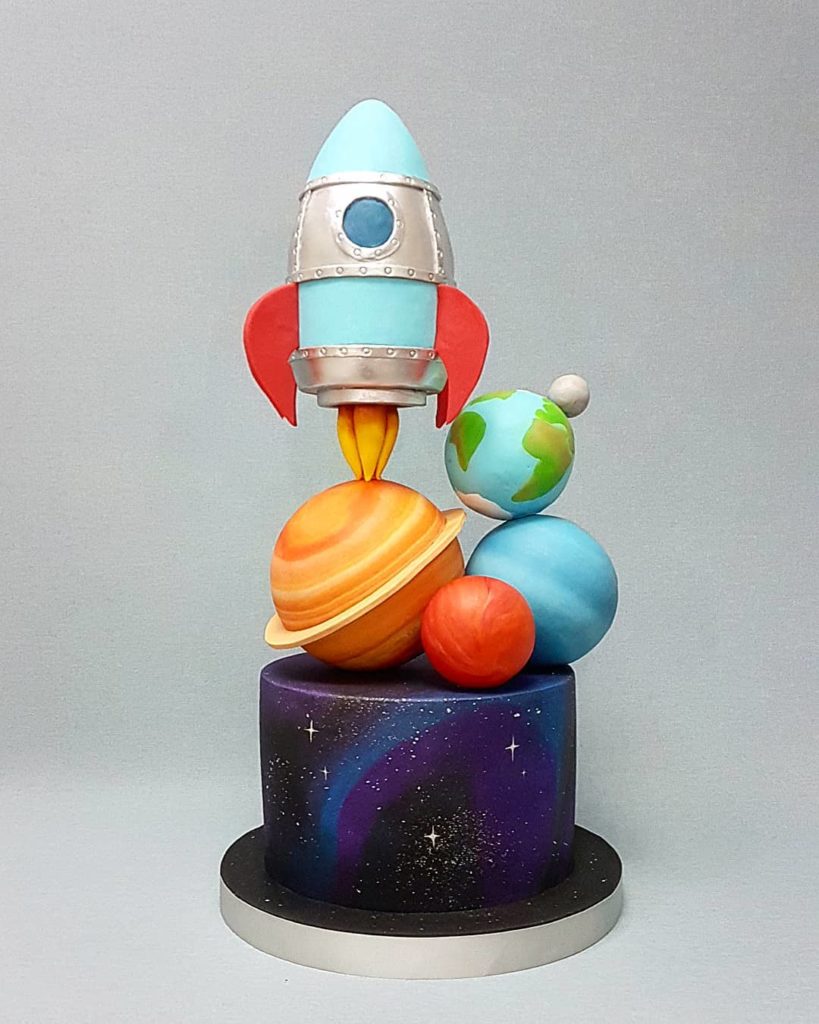 Nothing will bring a space cake to life like some planets and a big rocket ship. If you are looking for something that will deliver the "oohs & aahs", then this is a good birthday cake options to consider.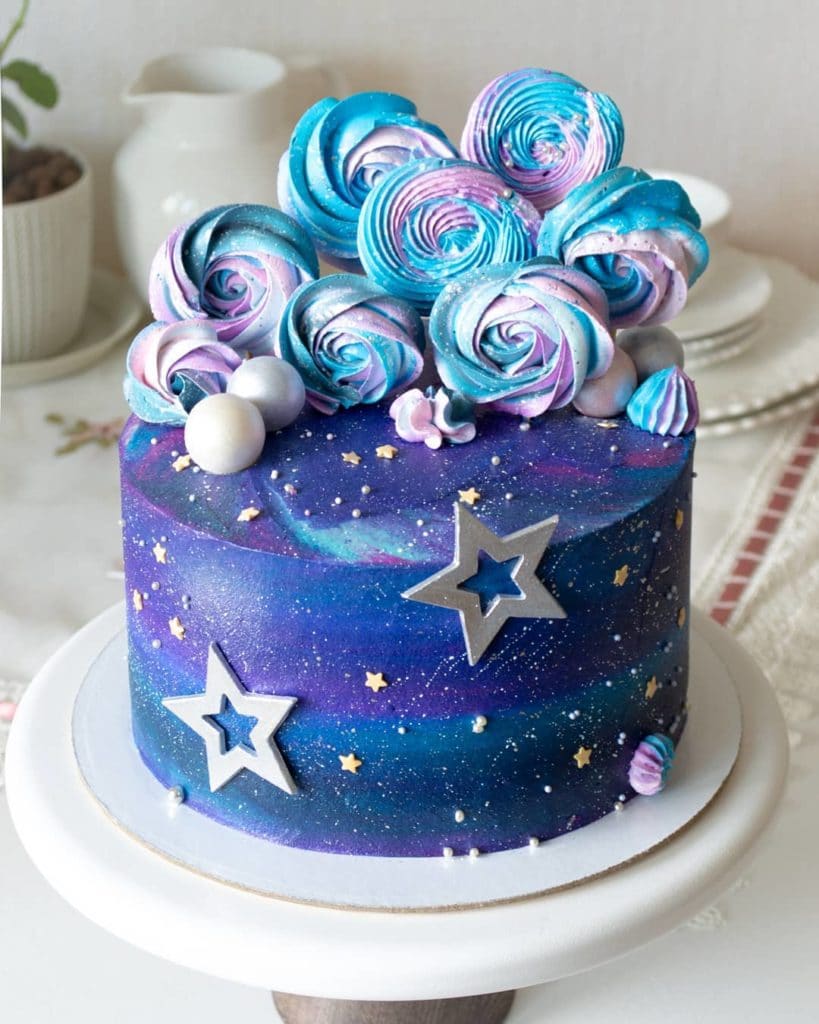 I absolutely love galaxy birthday cakes. There is something about the blues and purples, with hints of silver that make them so satisfying to look at.
The great thing about this color palette, is that you go with different options and it will still look breathtakingly beautiful.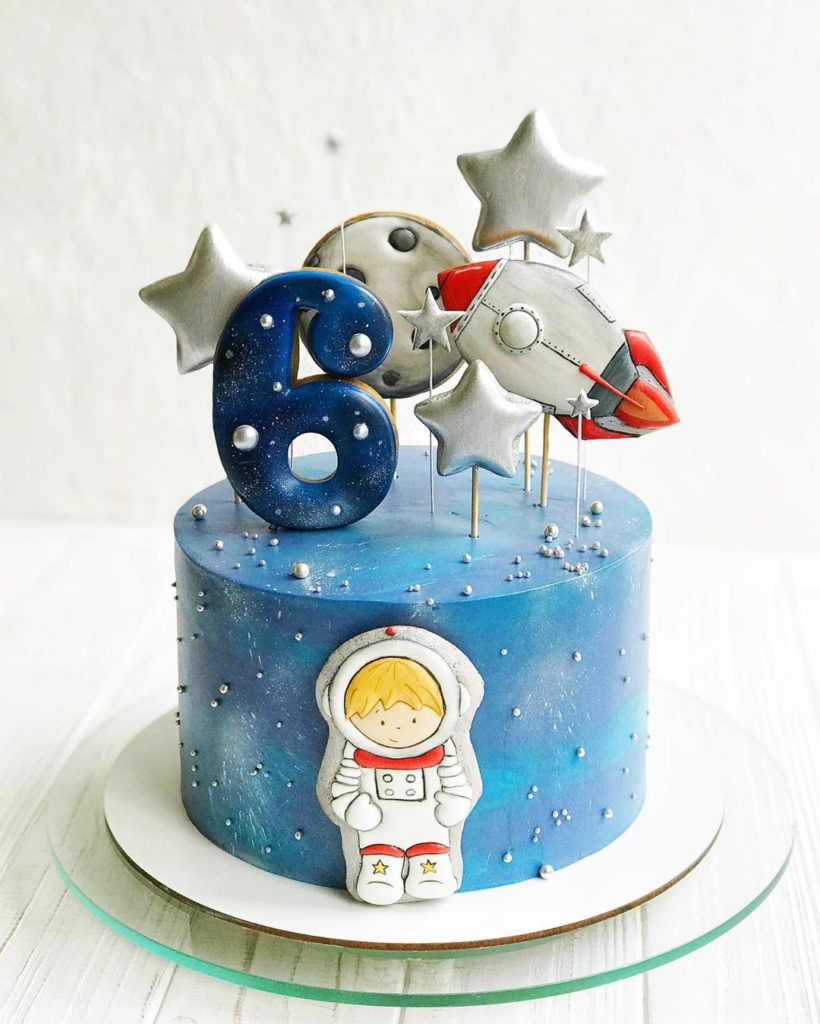 For any kid (or adult) who loves everything and anything to do with outer space, a themed cake is really the best way to make their birthday party a hit.
Get creative with the design, once you have an astronaut and rocket, you will not lose.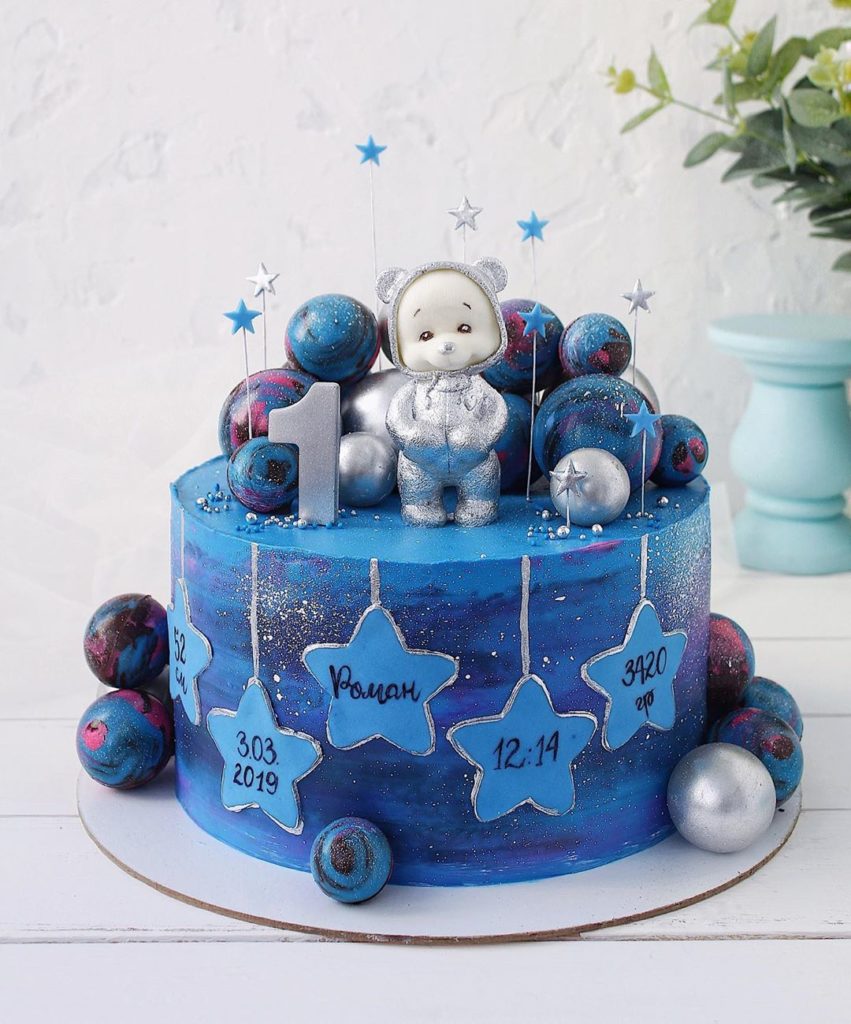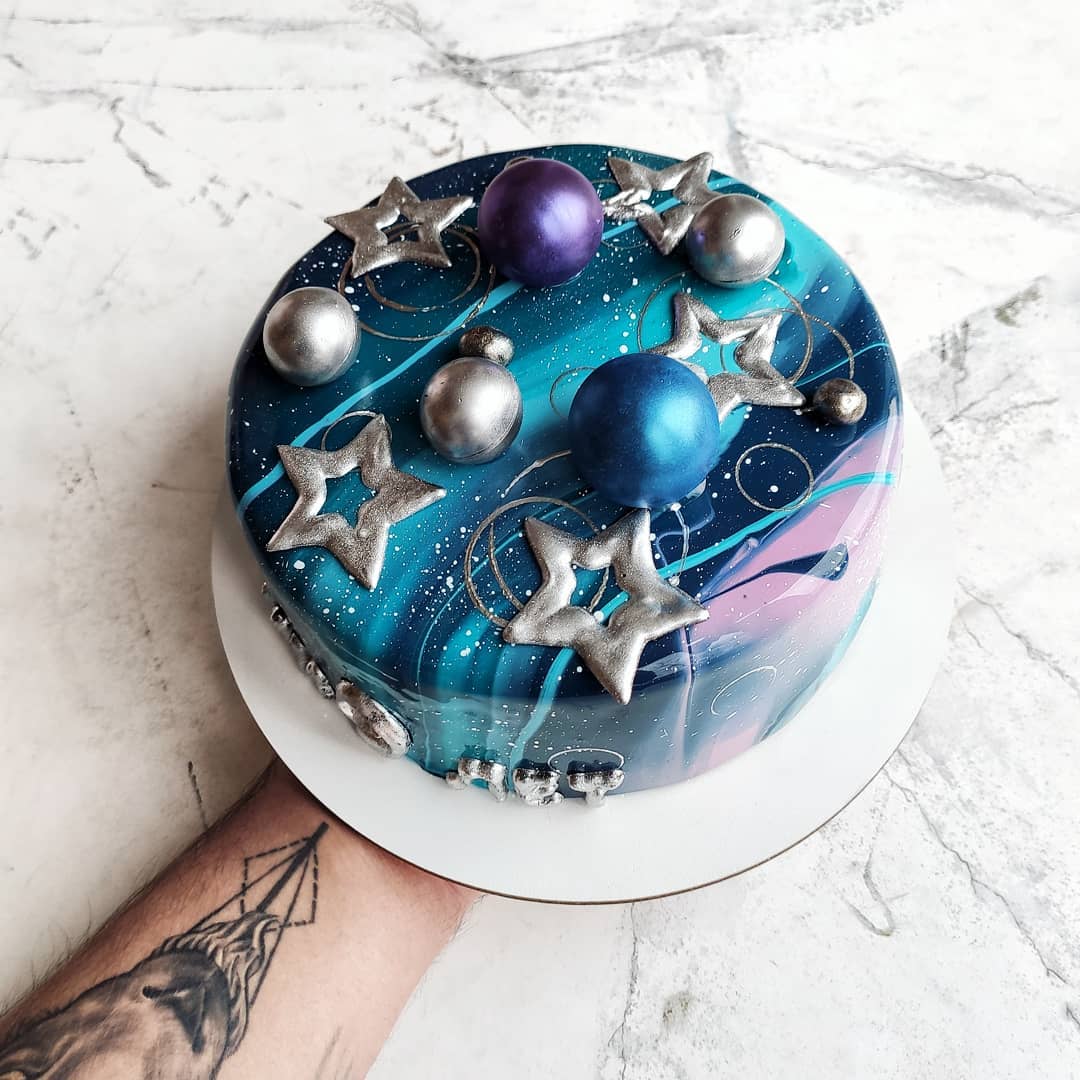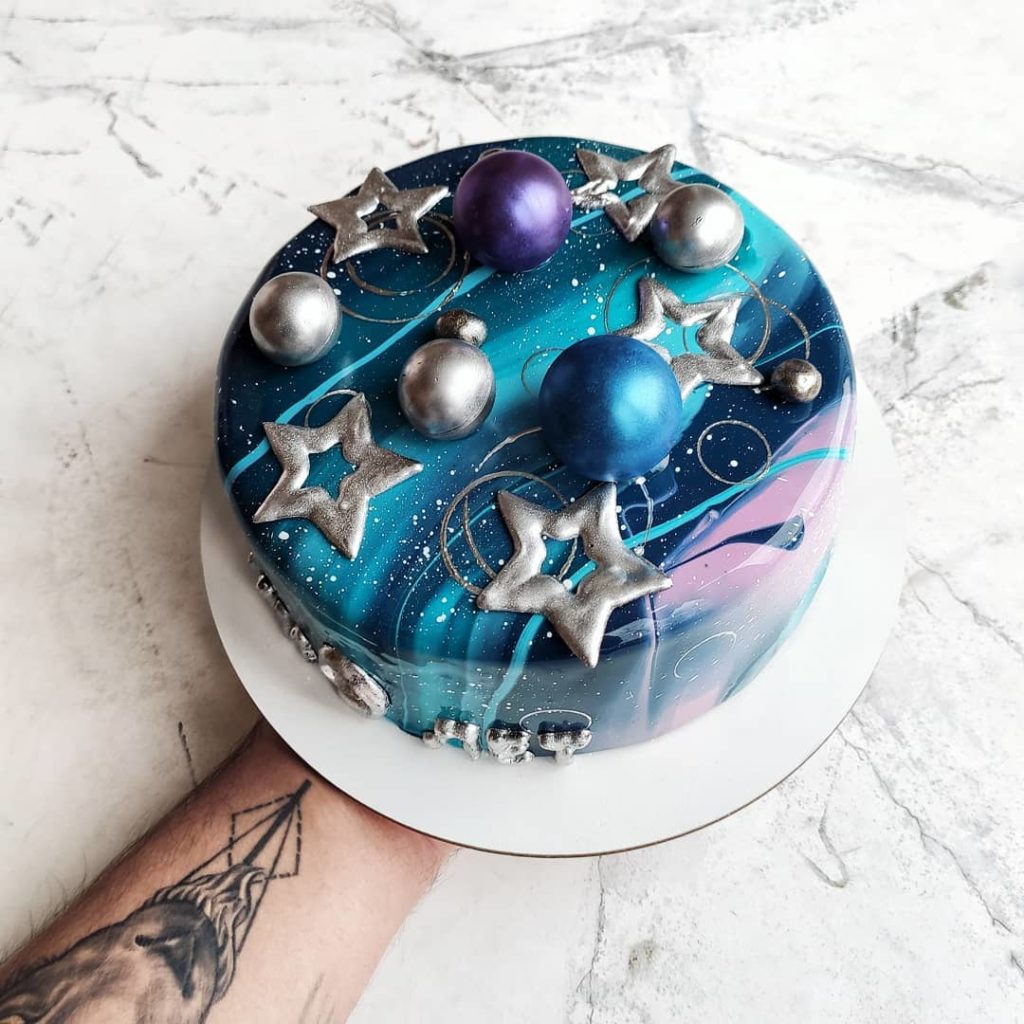 If you are looking for a truly beautiful space cake design, the one above from Klaris Cakes, delivers cake inspiration. You can be creative with how you want to capture the space theme and it doesn't always have to be what you are typically used to seeing.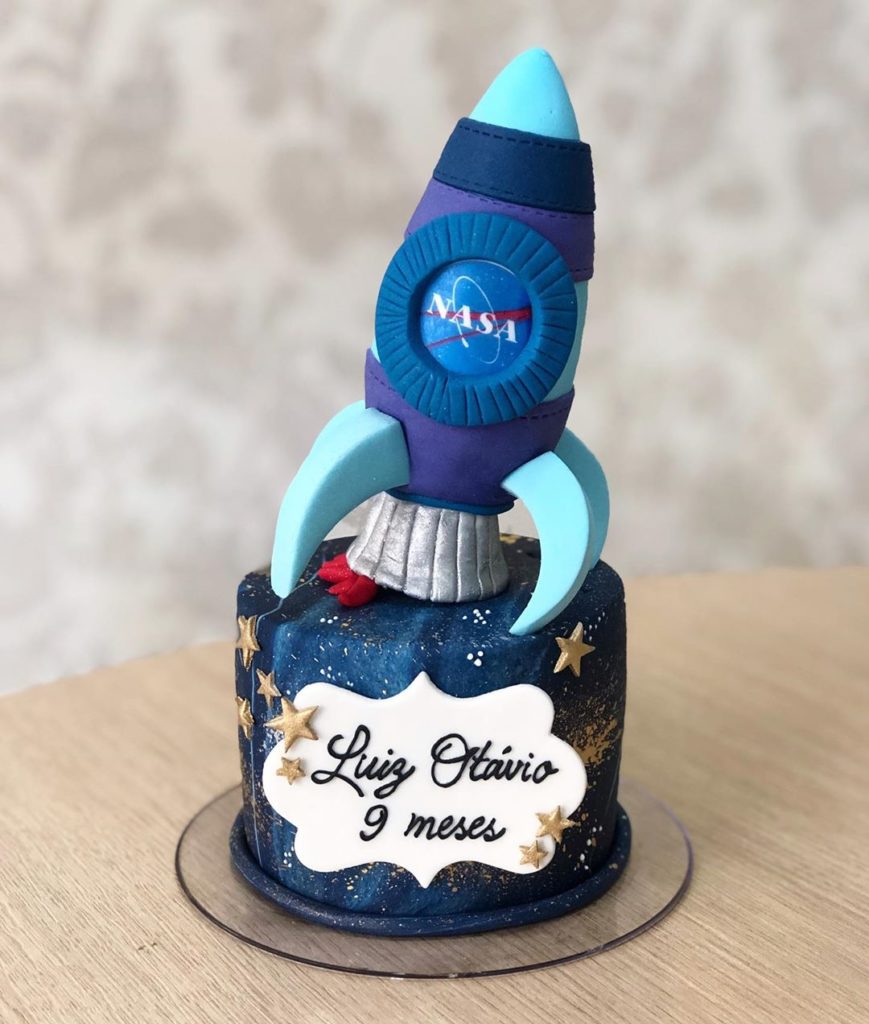 5, 4, 3, 2,1…blast off! Can't have an amazing space birthday cake without a nice rocket to top it off. Go for the rocket to really bring your space themed party to life.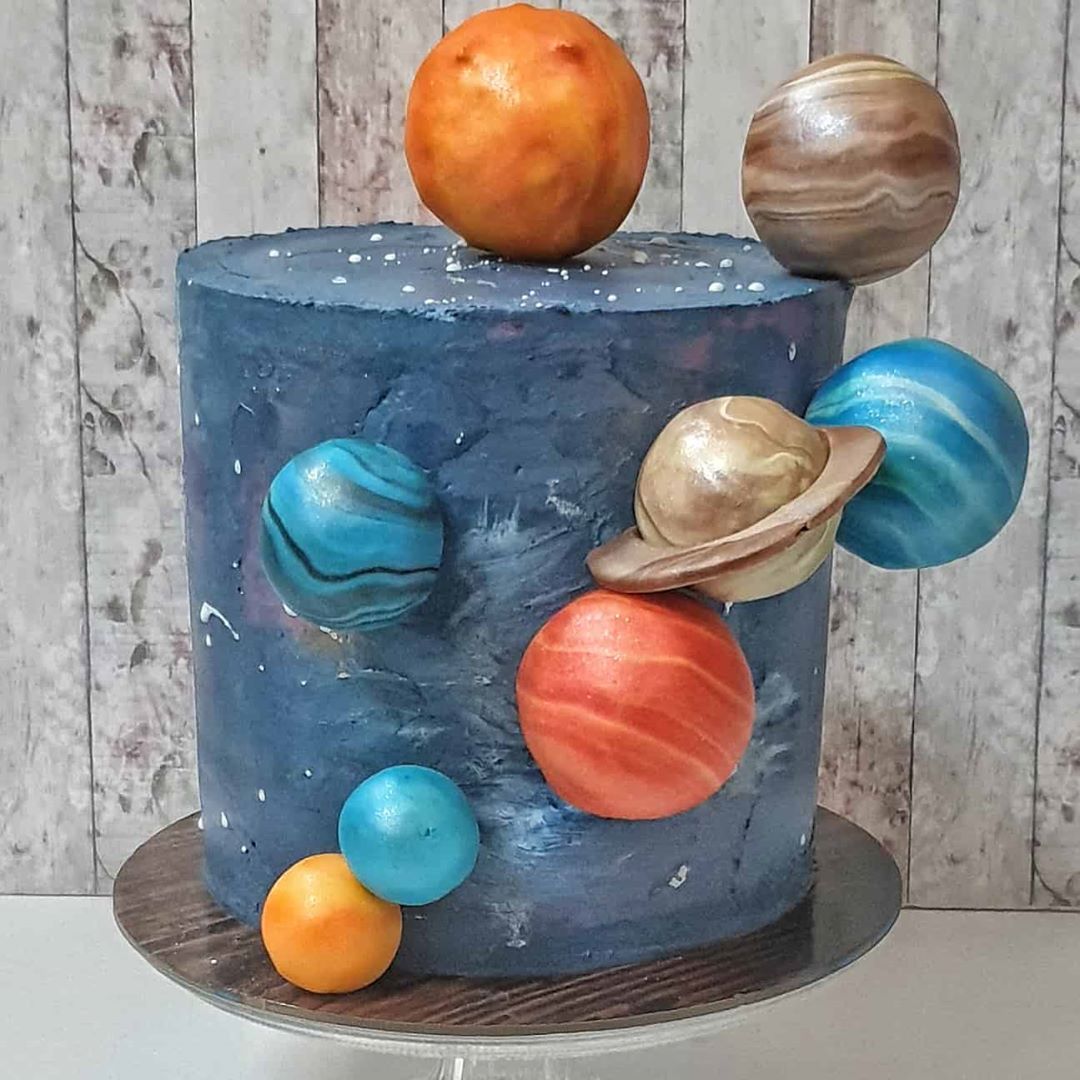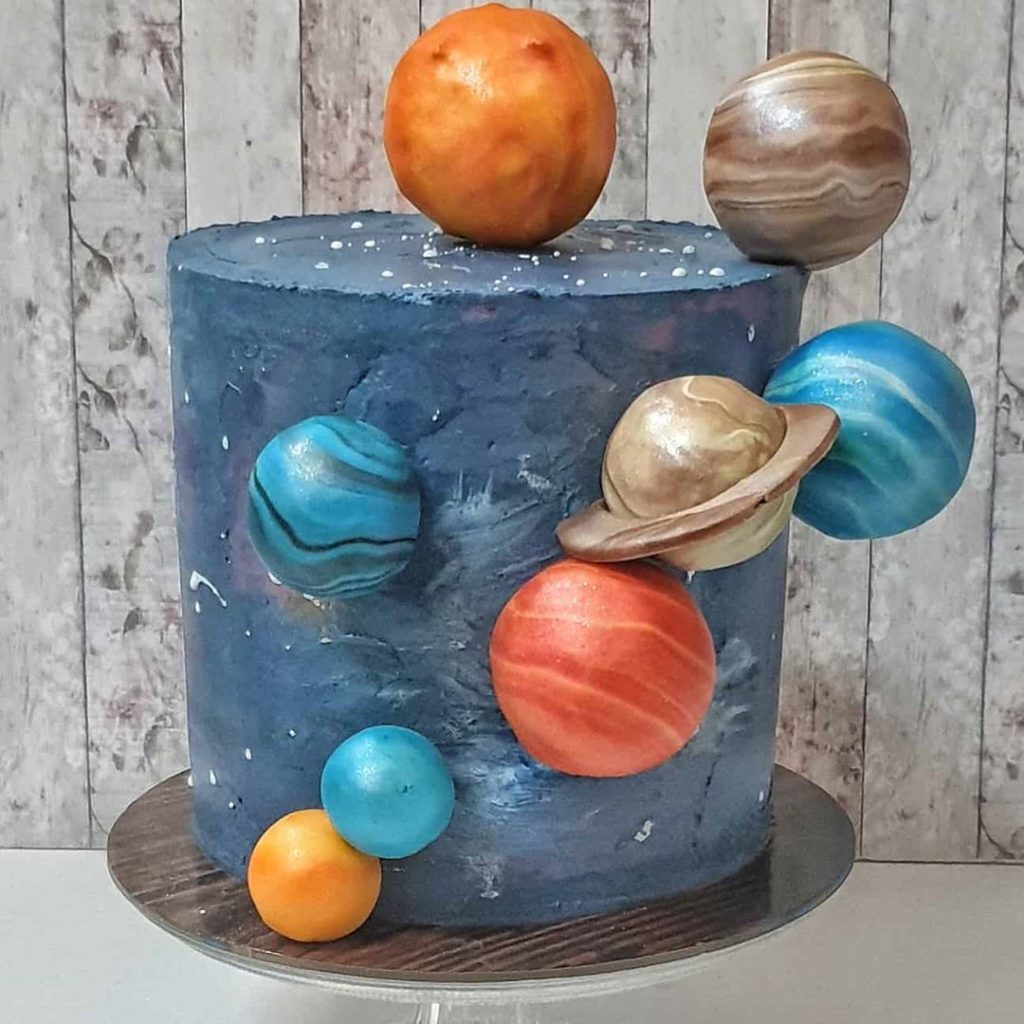 Another way to add some dimension, life and be different with your space cake, is by throwing some planets on it. This really brings the concept of space home, with planets adorning the cake.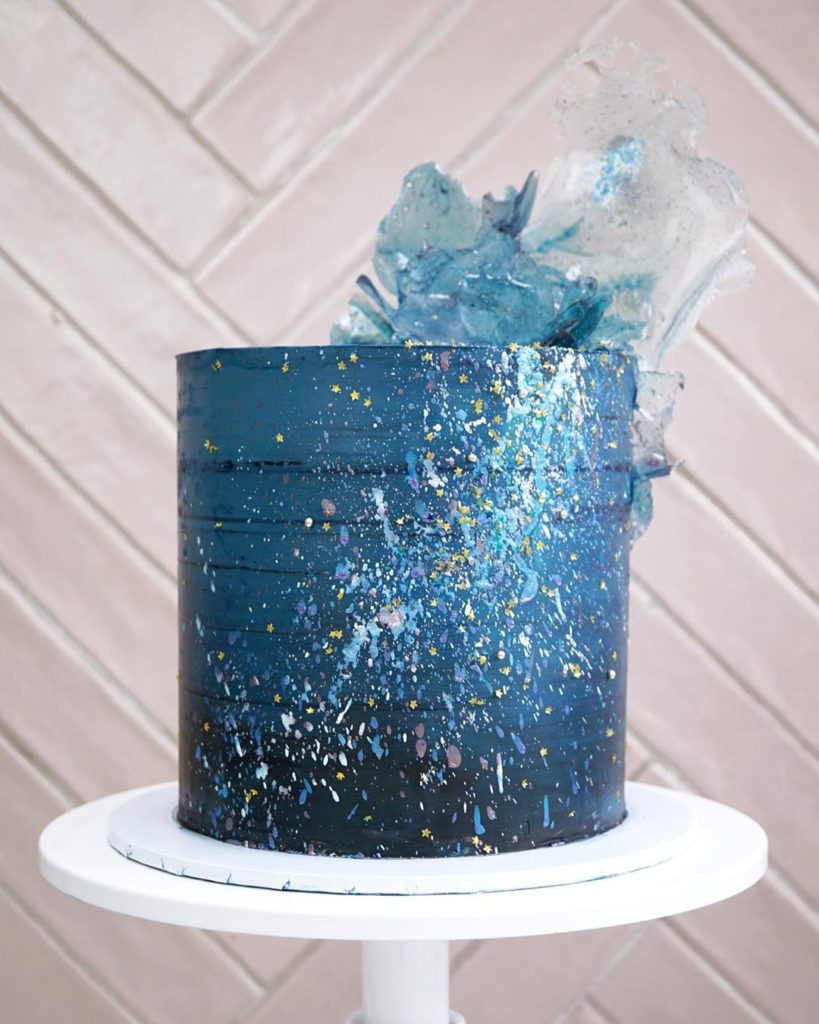 You don't have to get all fancy if you are trying to get a space themed birthday cake. One of the simplest ways to bring about a cool design is make your own makeshift galaxy. Stars and supernovas can be crafted with just the right placement and the end result is something beautiful.