Walking around in a pair of Vans, you already know that they are going to be stylish, simply-cool, perfect for just about anywhere and best of all they look good. There is a reason Vans shoes have been around for so long and still continued to be popular. They are just really well designed and fashionable shoes, no matter what style you get.
I know there are a couple of you who are specifically looking to find out what leopard print Vans are available. I decided to compile a list of the best options for men and women that you can get right now. All of these options are pretty impressive and some of you might or should cop more than one pair.
Vans Leopard Authentic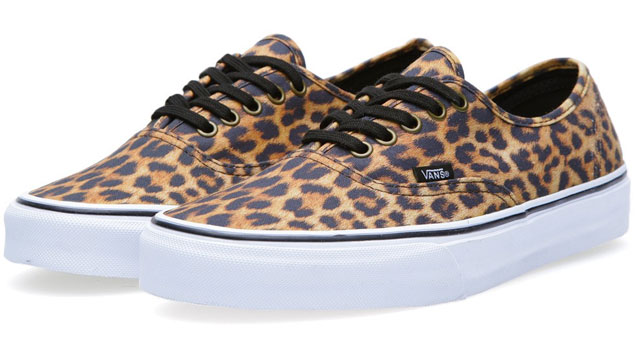 The Vans Authentic is a classic shoe in every sense of the word, so why not take this style to new heights by getting it in amazing leopard print. Everybody will be drawn to these super-stylish shoes that you will be rocking. The Authentic's already looked good with just about anything that you wear them with; so when you add in the fierce animal print, you are definitely taking "swag" to a whole other level.
Vans Digi Leopard Slip-On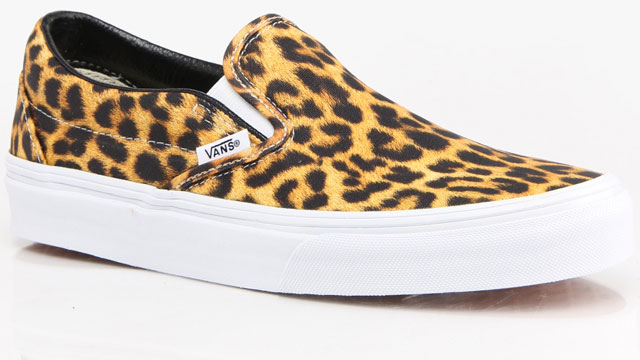 The Digi Slip-On is classic low profile style that just looks good, especially when worn with the right outfit. Having it in all over leopard print, takes things up a notch in the style department. If you are big fan of Vans, then you will certainly need to own a pair of these, as they are just simply must-haves.
Vans Suede Leopard Authentic Lo Pro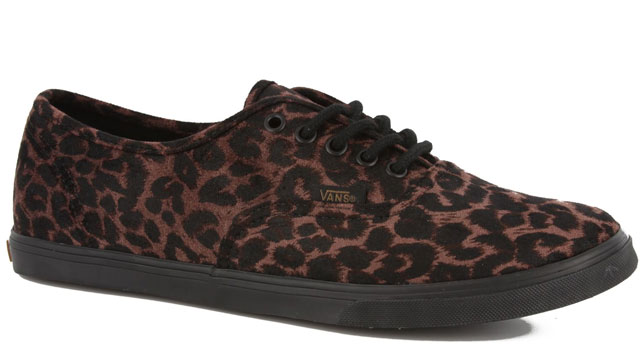 The Authentic Lo Pro is an iconic shoe and if you love Vans, then you probably have a pair or two. This shoe gets an awesome makeover with the suede leopard print that is truly spectacular, especially when worn properly. If you want a shoe that really makes a statement on your feet, then this is one you need to own.
Vans Rhea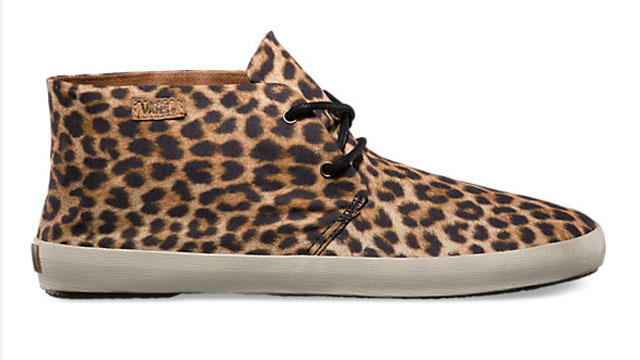 The Rhea draws it's inspiration from the classic chukka style and it steps it up another level with an animal print design. This is really a feminine boot that is clean and simple and will look amazing on the feet.
Vans Chauffette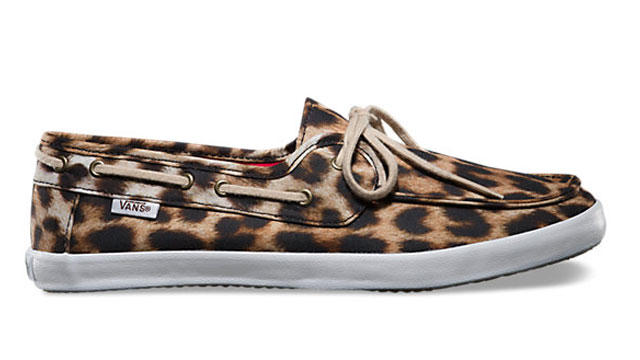 The Chauffette is a shoe crafted for girls and its cute design draws its inspiration from boating footwear. Having this shoe animal print is really the fashionable and stylish choice and you can be guaranteed that a lot of people are going to ask you where you got them. You also cannot be the price, for something that looks this good.
Vans Palisades Vulc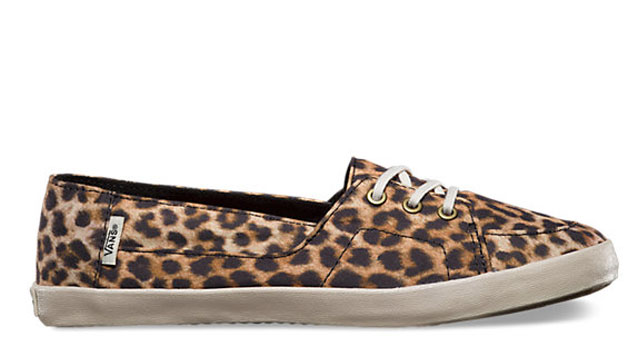 The Palisades Vulc is another shoe that women will enjoy and want, simply because of stylish look and awesome design. Getting this in leopard print pushes the overall look to the next level and it is certainly something a woman who is into fashion will need in her closet. If being fashionably chic is your thing, then these shoes are a must.
Leo