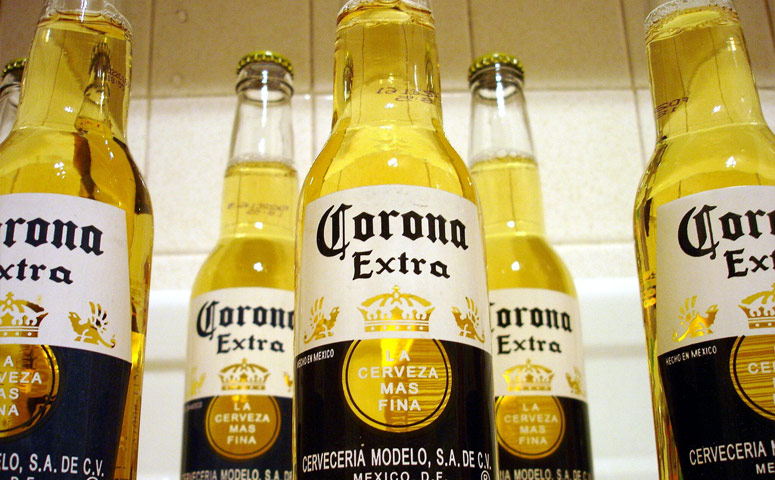 Corona is the 3rd bestselling beer in America and the 4th bestselling in the world. This means that A LOT of people love this beer and enjoy it tremendously. So the simple question is, "what's the best way to enjoy a Corona?" Below I will just list a couple of the surefire ways for you to enjoy this wonderful beverage.
Drink a Corona With Lime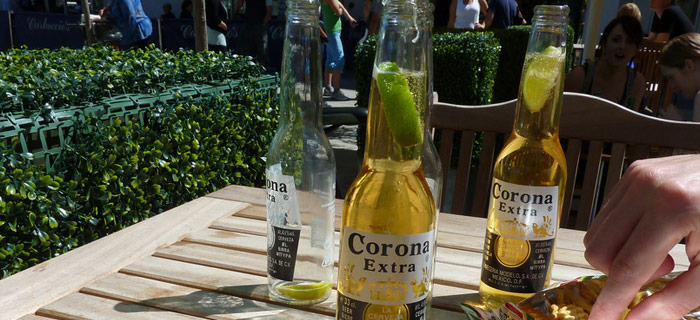 This is really the only way you should be drinking your corona beer. There are a ton of reasons why people place a wedge of lime with their Corona, but all you need to know is that it is part of the experience and it also gives the beer that added oomph.
You will typically see people with a wedge of lime jammed down into the neck of their beer and honestly, this is the way to go. You can also squeeze the lime over the top of the opening, whatever works the best for you.
Drink a Corona With Salt and Lime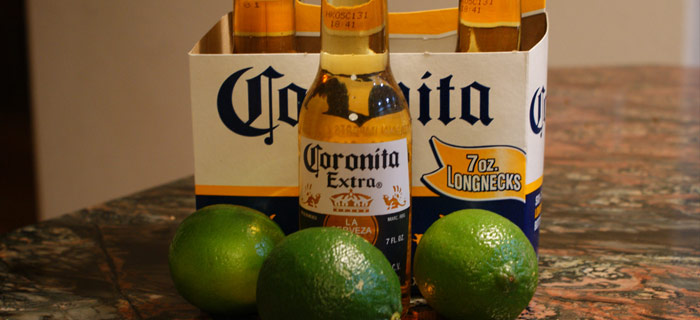 Having the wedge of lime is a pretty popular way to drink a Corona beer, but some people up the ante and add a dash of salt. Some people say that this gives the beer an added flavor, while others just do it just because. I figure most just copy the same style as drinking Tequila, especially since Corona is a Mexican beer.
Adding salt and lime is pretty simple. All you need to do is squeeze lime juice on the opening of the bottle and then jam the wedge of lime into the bottle. After that, take some salt and sprinkle it on the mouth of the bottle. Once you have done that, just sit back and enjoy your beer.
Enjoy a Corona With Friends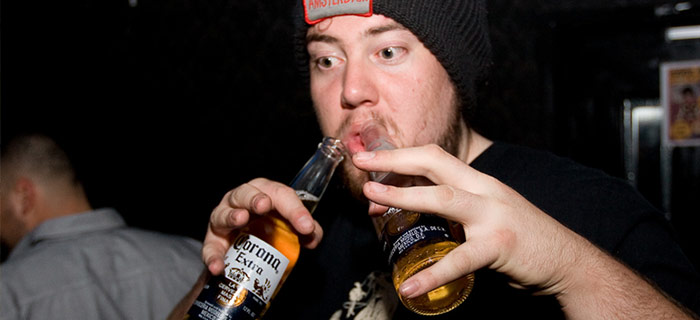 Another great way to enjoy a Corona beer is simply with a group of awesome friends. Whether you are out at a party, bar, lounge or BBQ, once you have good company around you, then the Corona is going to taste even better. There are a lot of people who have a ton of amazing memories whether it was a funky party or just a good hangout, but the 2 main things that were going were great friends and a Corona beer.
At the Beach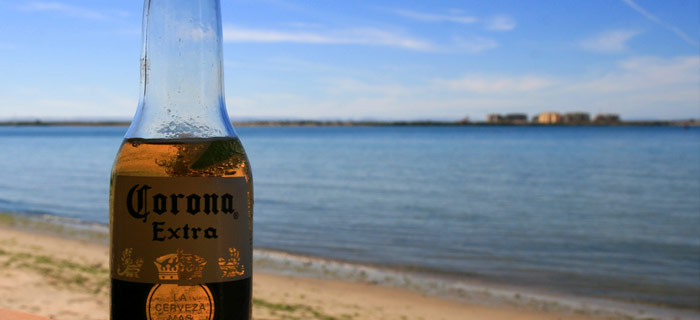 The sun is hot, the surf is up and it is just a relaxing day. The beach is by far one of those great locations where it would be perfect to have a cold Corona in your hand. You have no cares in the world and it is just a day to laze around and just enjoy life and what it has to offer. That beer is the added complement, simply because it will help you to get into that "I am at the beach, nothing else matters" frame of mind. Plus, it's also a great way to beat the heat.