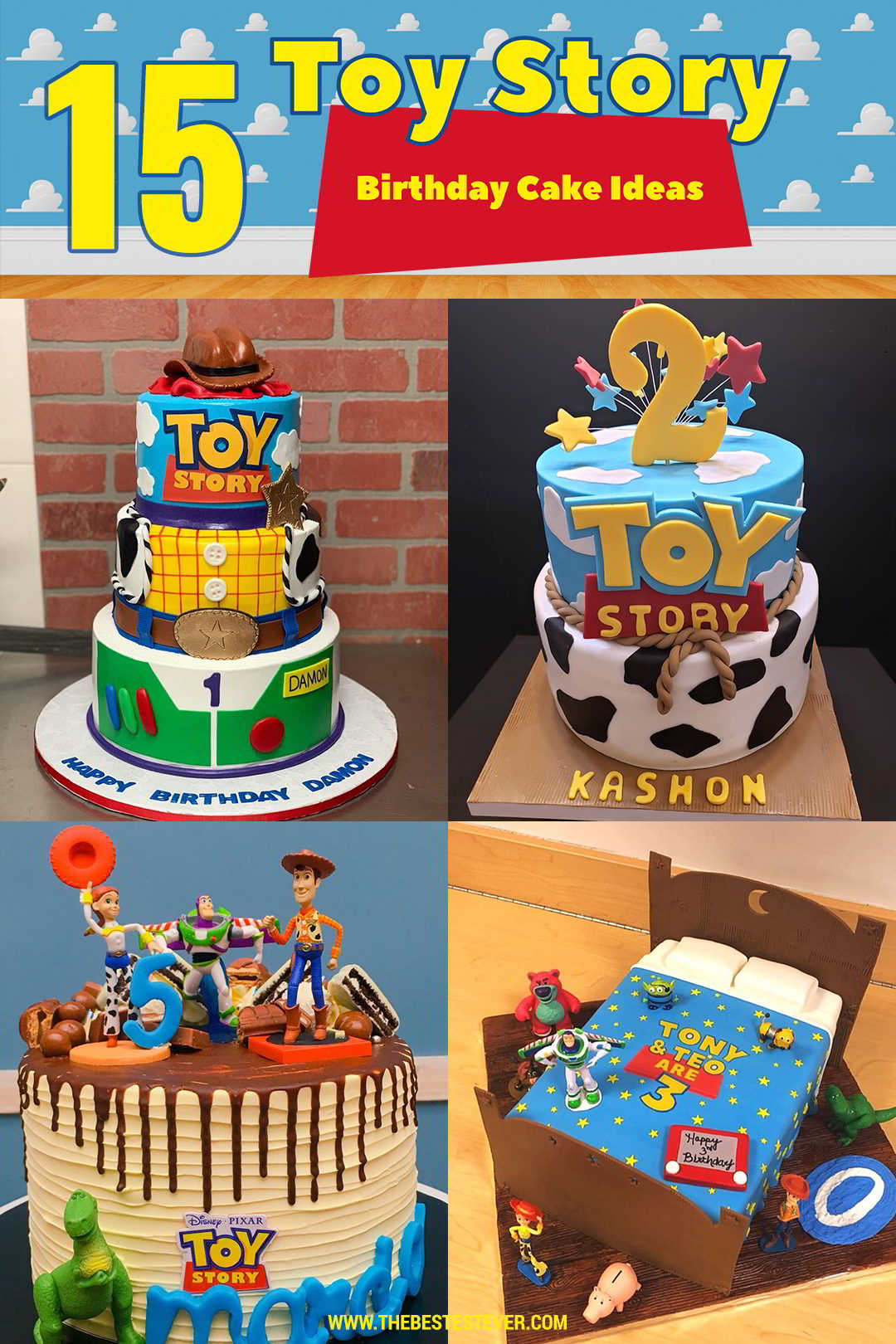 Trying to find those perfect Toy Story cake ideas?
Not to worry, as we have compiled 15 of the best Toy Story birthday cake ideas and designs, that are perfect for your upcoming party.
These cakes perfectly capture the look and feel of the animated movie, from the characters that fans love like Woody, Buzz, Jessie and so much more.
So, no more talking. Let's get right to these 15 amazing cakes.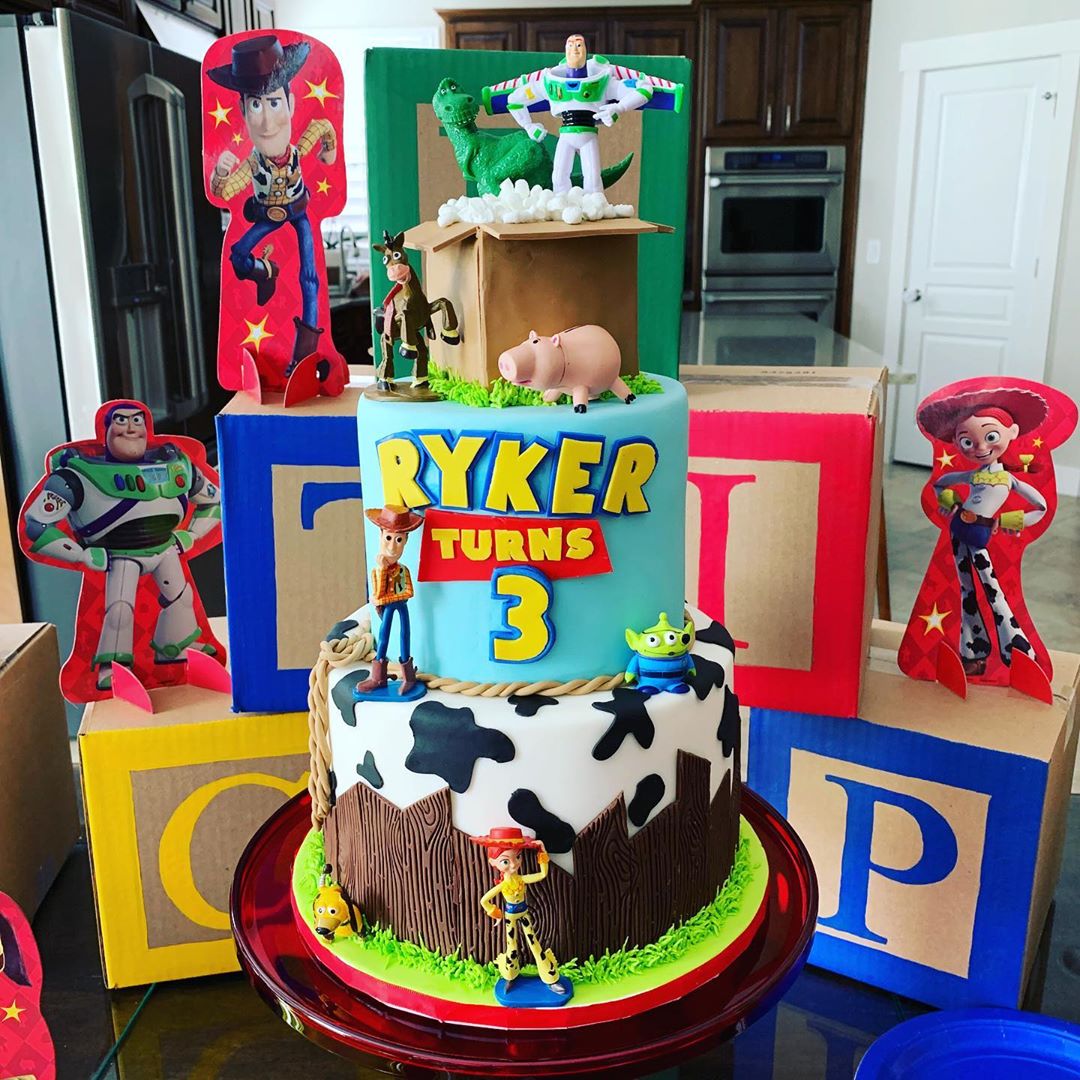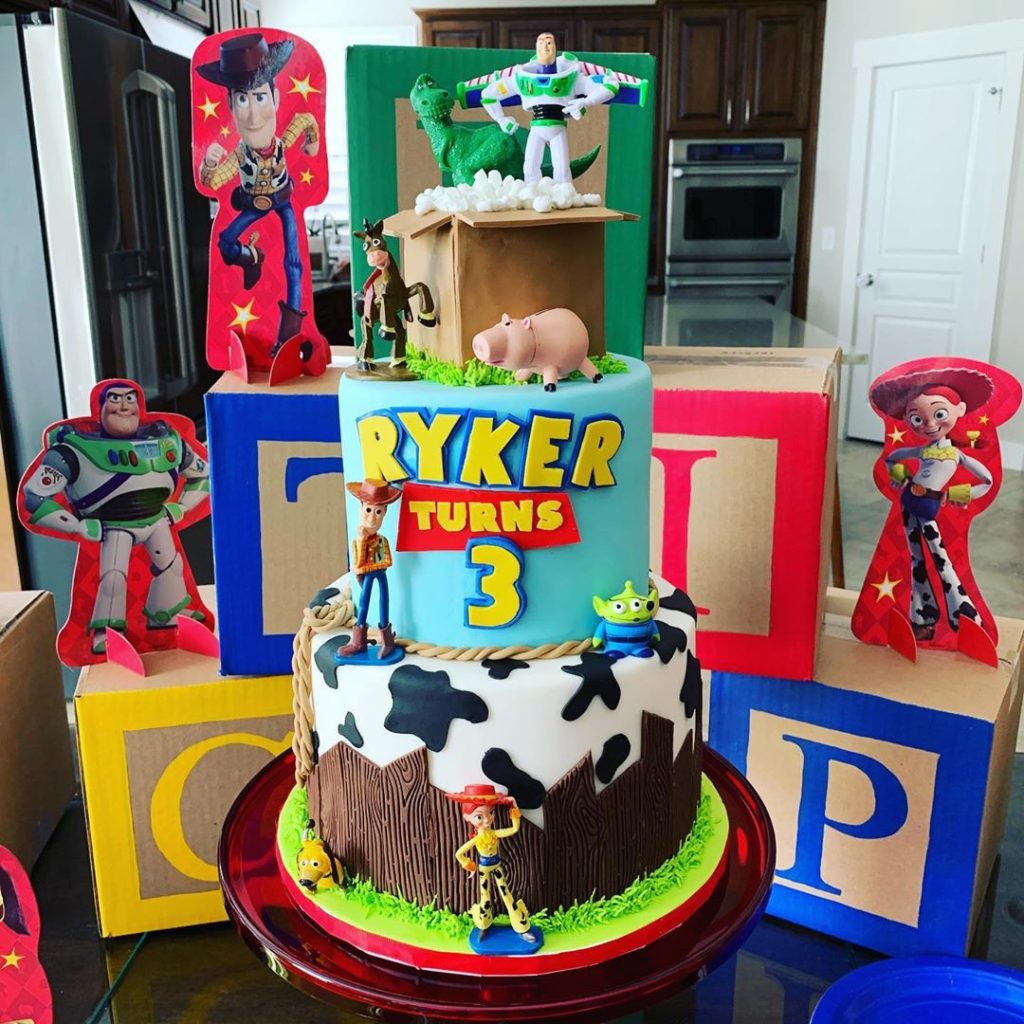 The easiest way to have a winning Toy Story cake is to incorporate all the different characters together.
Once you have the 'Toy Story' elements, along with the likes of Woody, Buzz, Jessie and more; I can guarantee that the cake will be a massive win.
---
---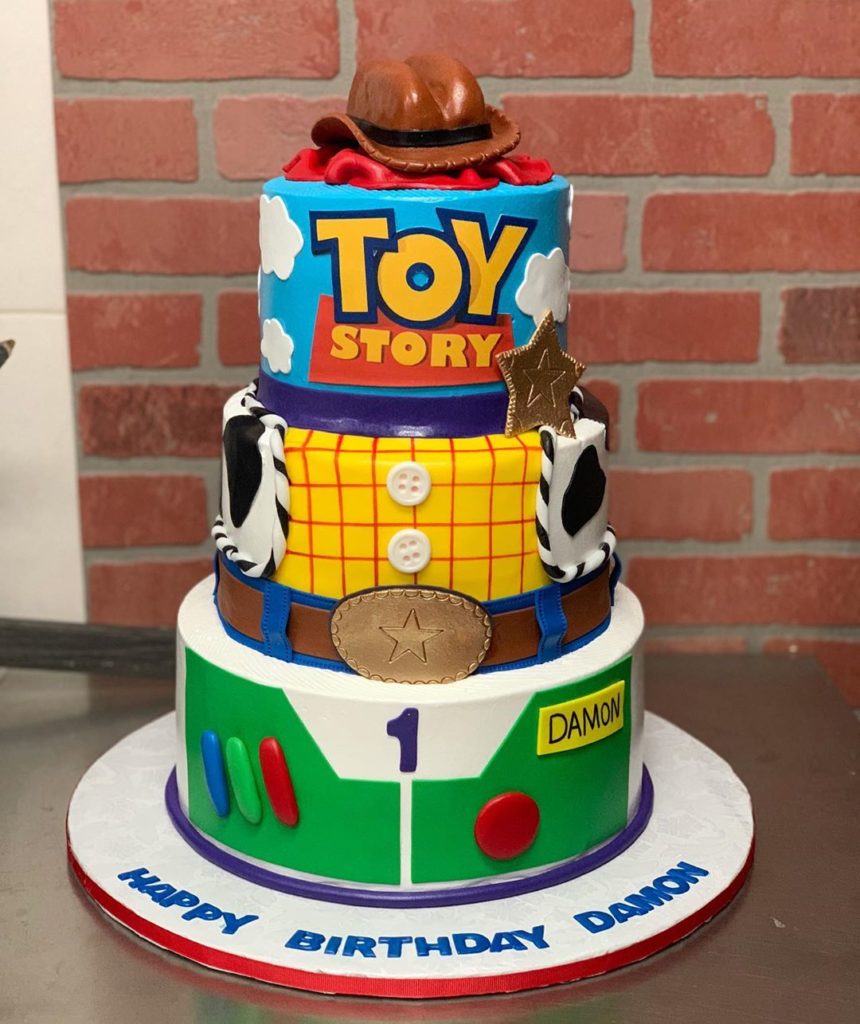 A great way to have a standout birthday cake is to incorporate various elements from the popular Toy Story animated movie.
@gladisbakeryinc got creative and made a cake using the clothes worn by both Woody and Buzz Lightyear. The iconic clothing is attention-grabbing and lends itself to the delivery of an amazing birthday cake.
---
---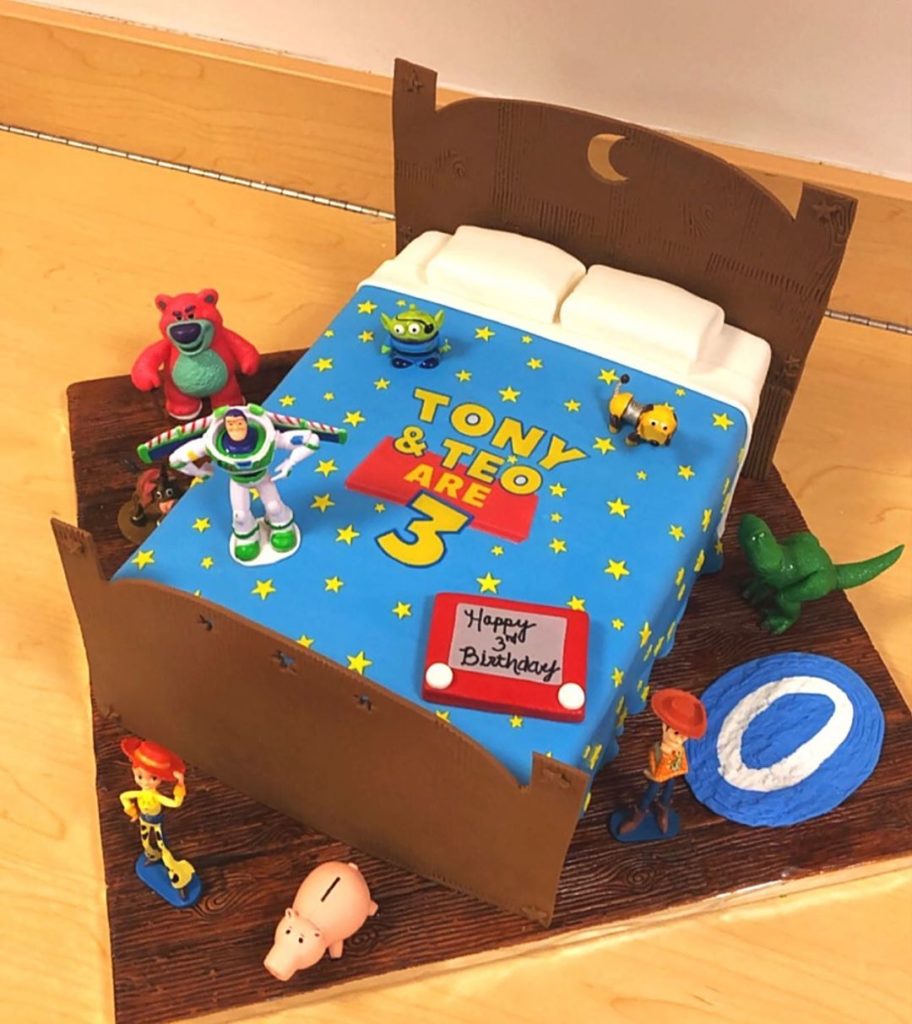 If you are looking for Toy Story birthday cake designs that are different, you can go with the 'Andy's Room' theme.
What better way to have everyone going crazy over the cake by recreating Andy's Room, with his bed, along with all the different toys he loved.
Visually this cake looks super-amazing and it is definitely going to the be the highlight of any party.
Related: Buzz Lightyear Cake Ideas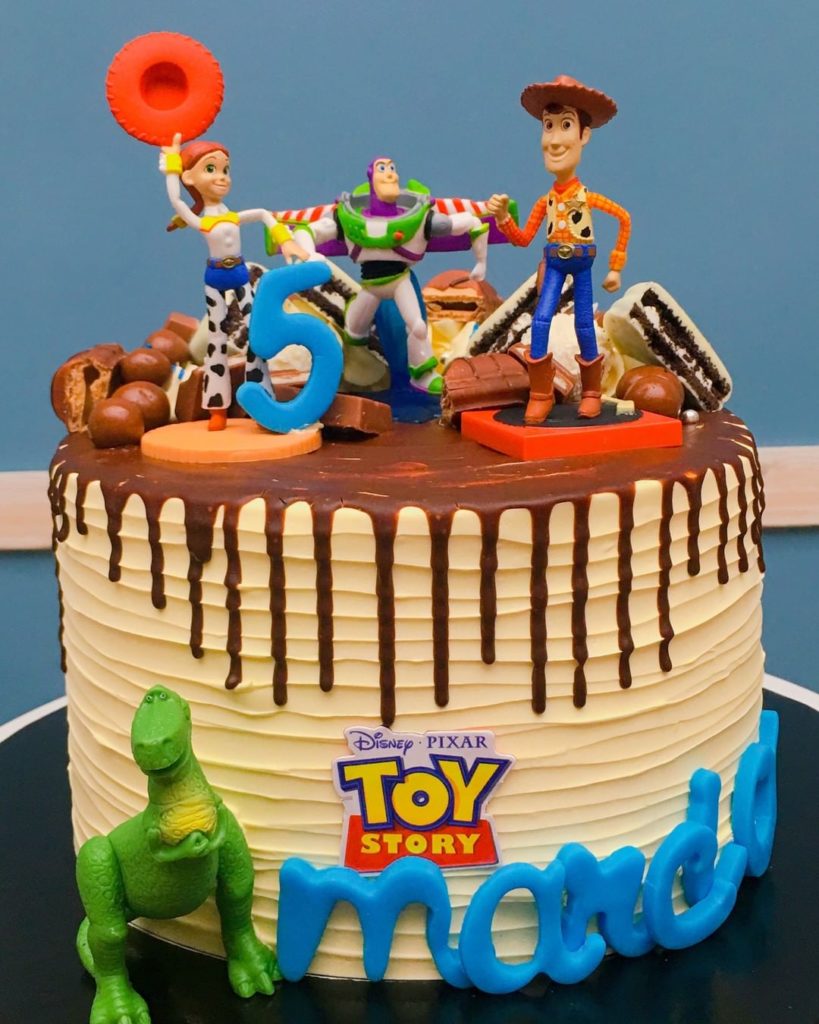 If you are looking for a visual high-impact cake, that doesn't cost a lot of money, then a great way to cheat it is by loading it up with Toy Story cake toppers.
You can get a simple grocery store cake, add a your own chocolate or candy as garnishes and then bring the cake to life, with a variety of character cake toppers.
To get a nice look, it is best to use as many characters as you can get.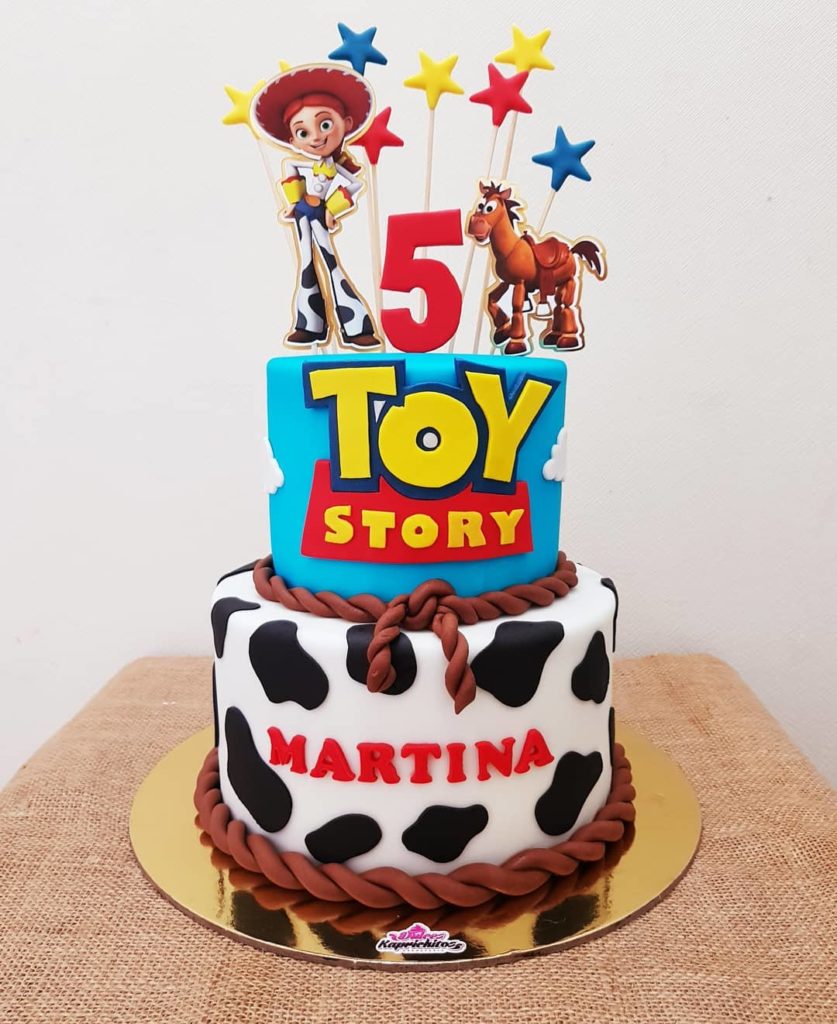 Looking for a Toy Story cake idea for a girl? Going with a Jessie cake is the best way to add a little girly charm.
@dulceskaprichitos crafted a beautiful Jessie cowgirl cake using her cow spotted pants as a base, a rope as adornments, a nice Toy Story logo and of course Woody's horse Roundup and Jessie to match.