Below you will find 13 cute & adorable Troll birthday cake ideas.
If you are having a Troll birthday party and want ideas or inspiration for that perfect cake, then you should be able to find what you are looking for on this list.
Enough of me yapping, lets get to the cakes!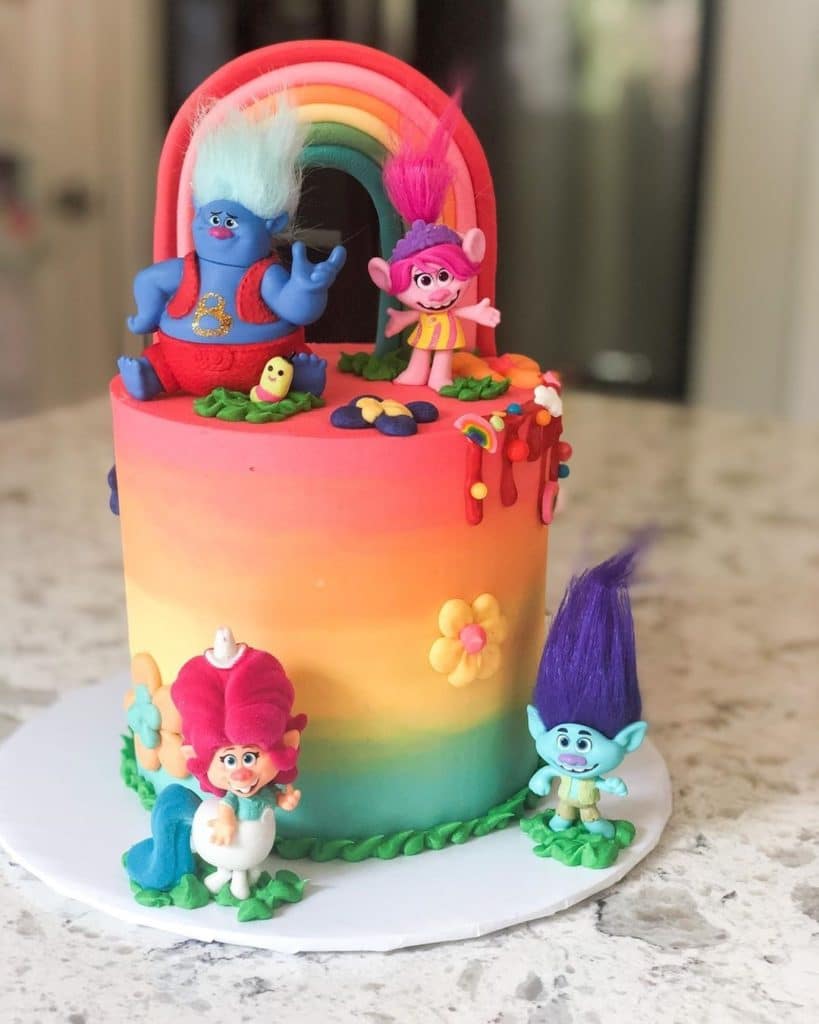 Celebrating a birthday with the whole Trolls gang is such a magical moment. Bring their favorite characters to life
---
---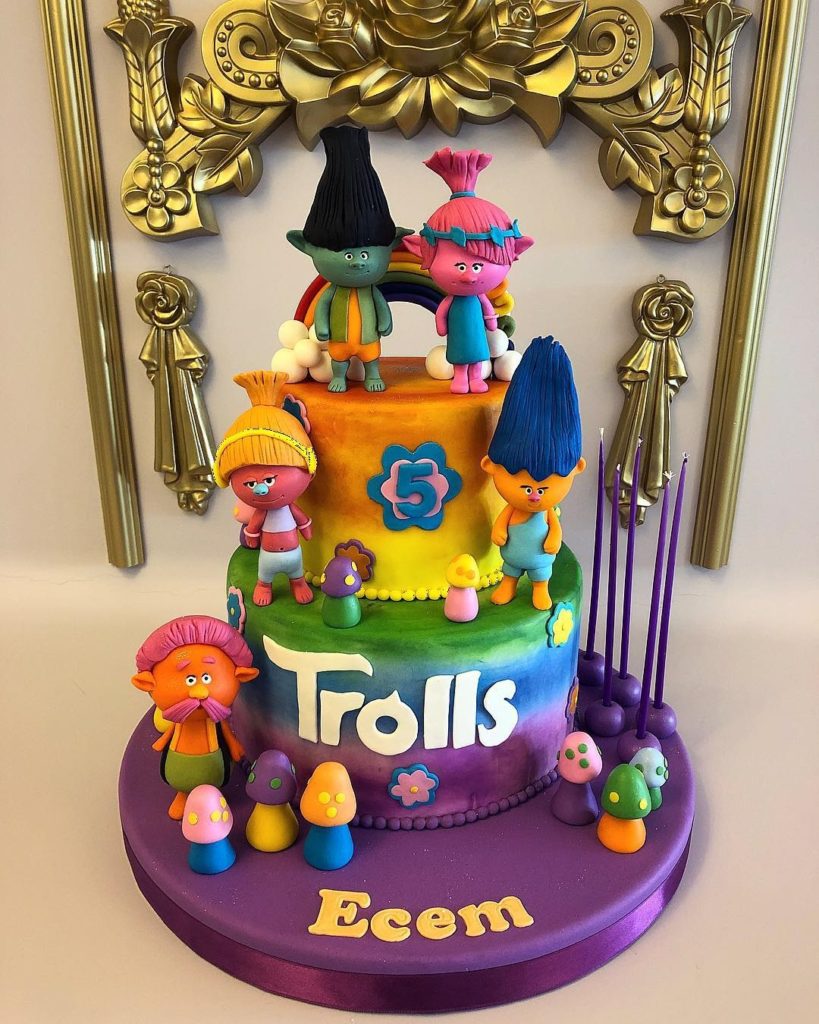 Layered cakes are not only beautiful to look at, but they also help to craft a nice little scene that can have the kids imagination running wild. If you are looking for a high-impact cake, go with layers to really bring your themed party home.
---
---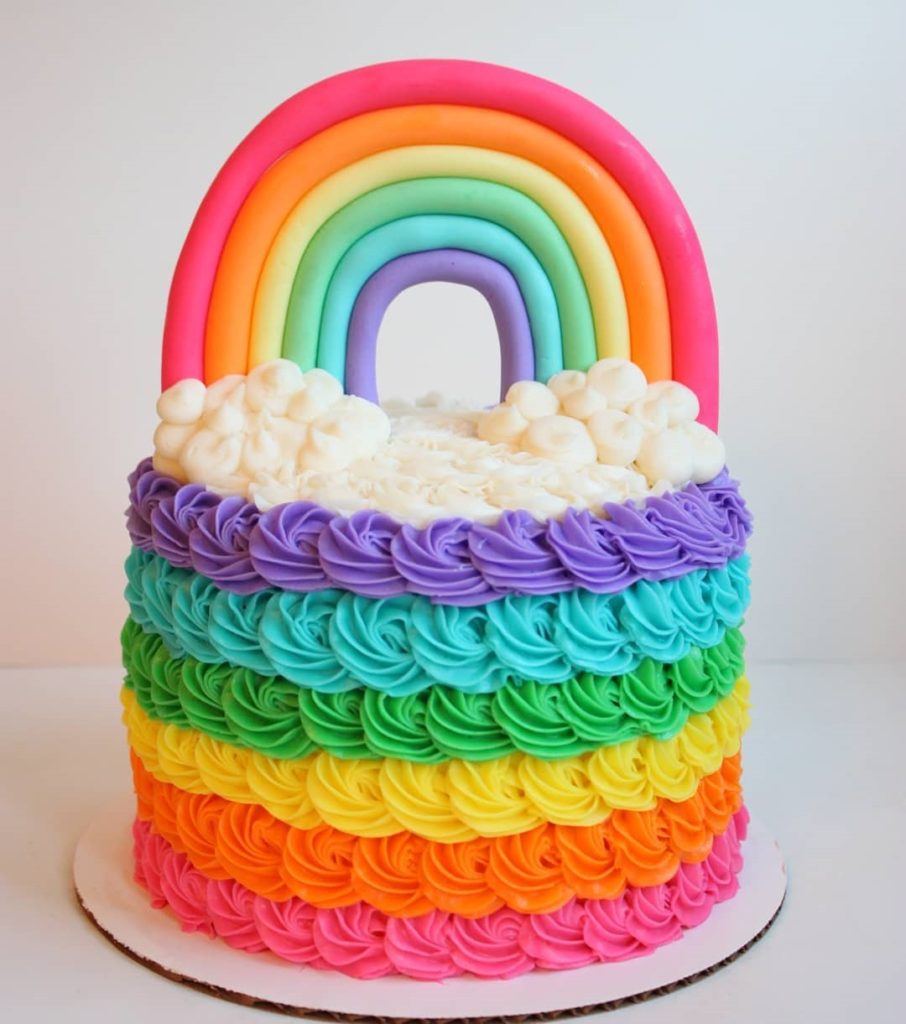 When looking for Trolls birthday cake ideas, you don't necessarily have to go with the characters of the movie. If you are on a budget or don't want anything too fancy, a nice buttercream cake will do, just remember: color, color and more color.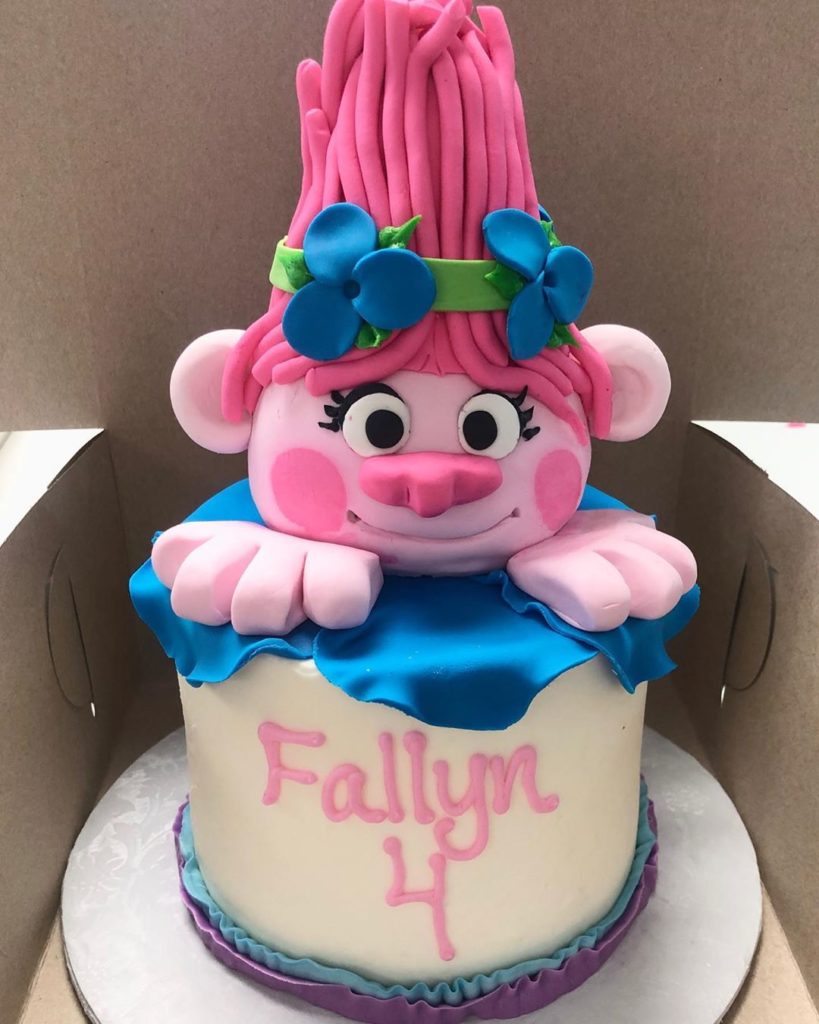 A Poppy Troll cake is a cute way to bring the little ones favorite movie character to life. This Poppy birthday cake is bold, with a big head, giving it that epic feel and look that the kids will go crazy for.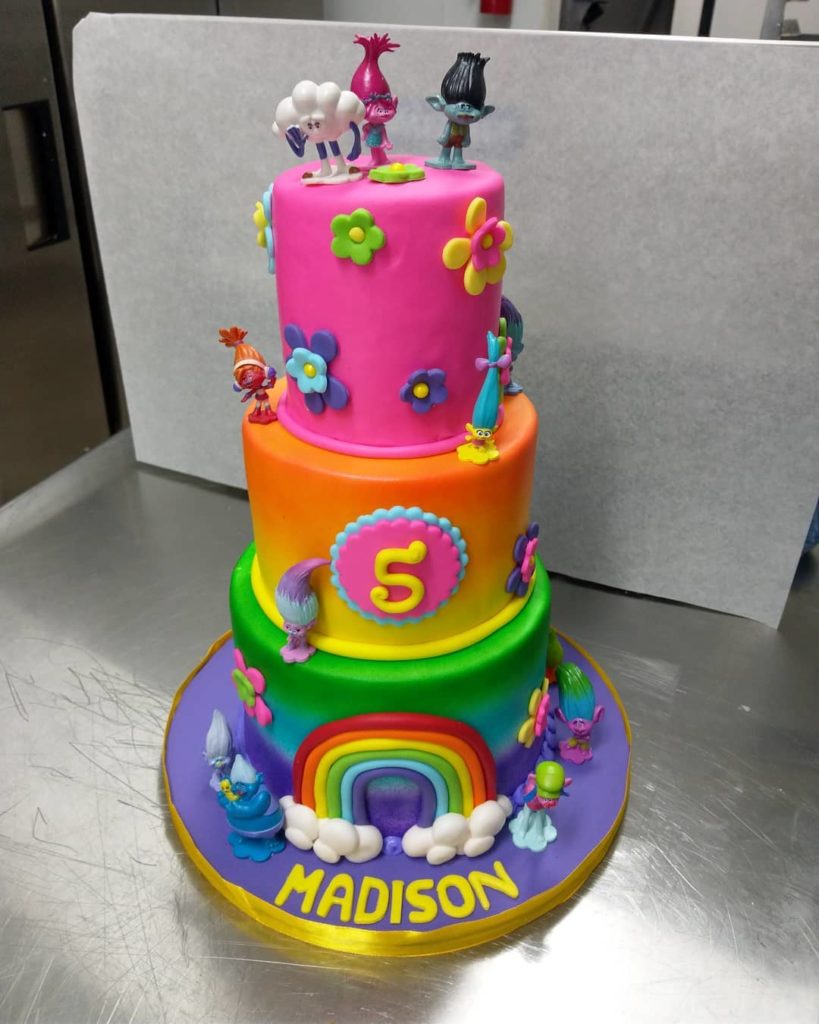 The colors of the rainbow can make a big impact. If you really want to get that "wow" factor, stack it high and throw some color. Adorn with little trolls and you end up with a winning cake.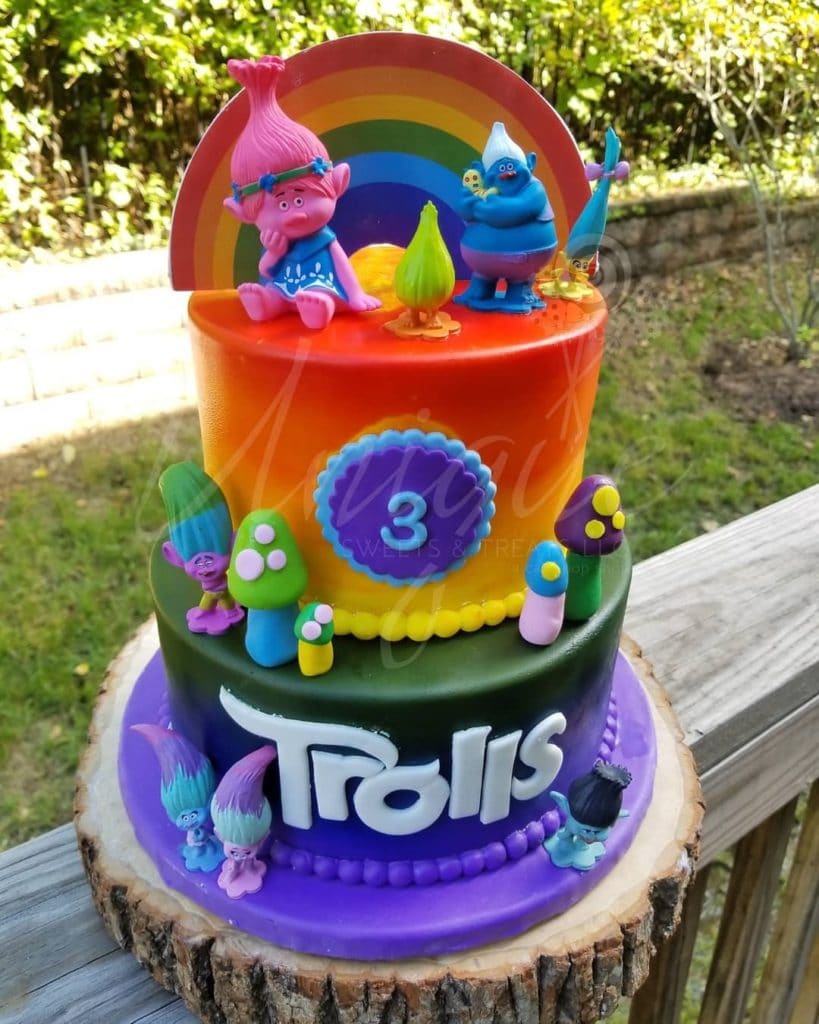 One of things that stand out about a Trolls birthday cakes is how beautiful they look. A nice rainbow theme, with little cute Trolls all around. It makes the cake look like art, as opposed to something to eat.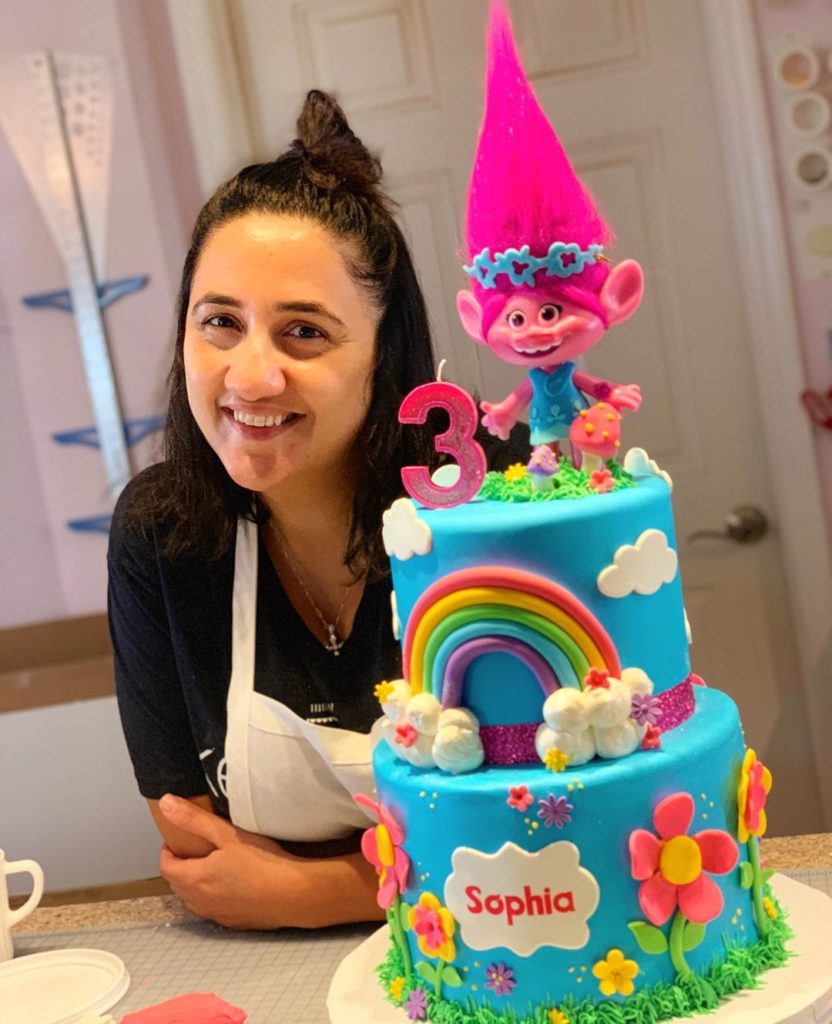 Rainbows, flowers and just a beautiful nature theme, along with a smiling Poppy Troll, makes for a great birthday cake. Kids go crazy for bright colors and the combination with their fav character will make this cake an absolute must!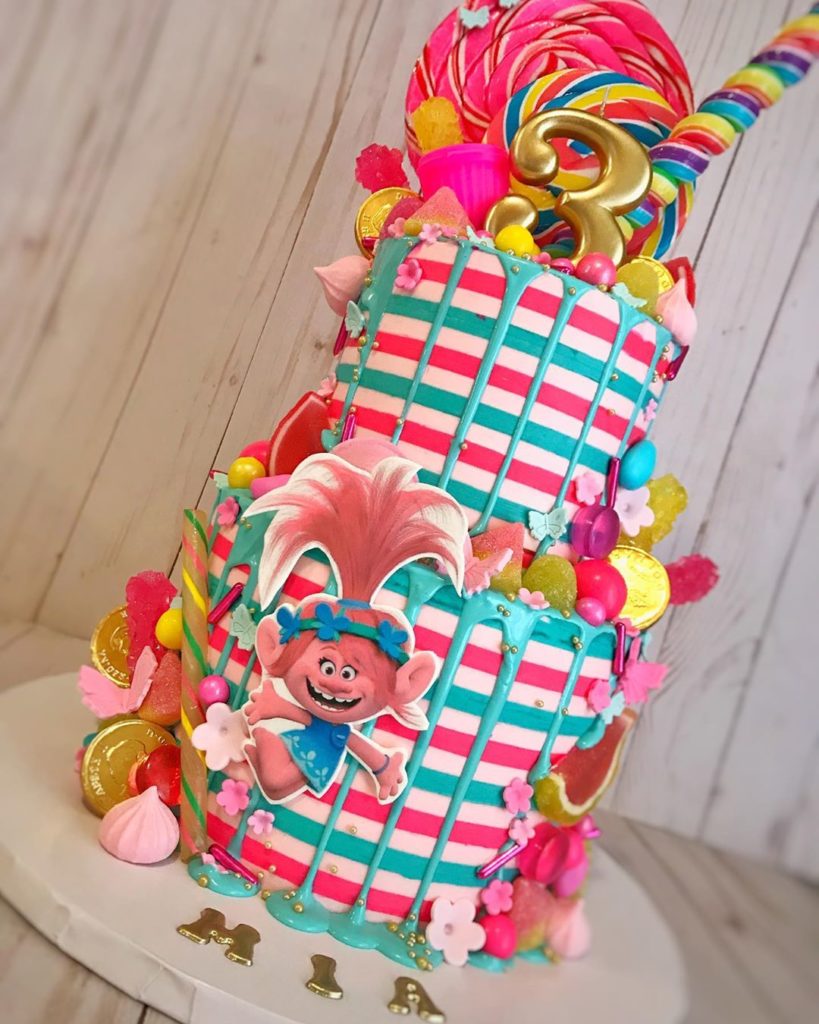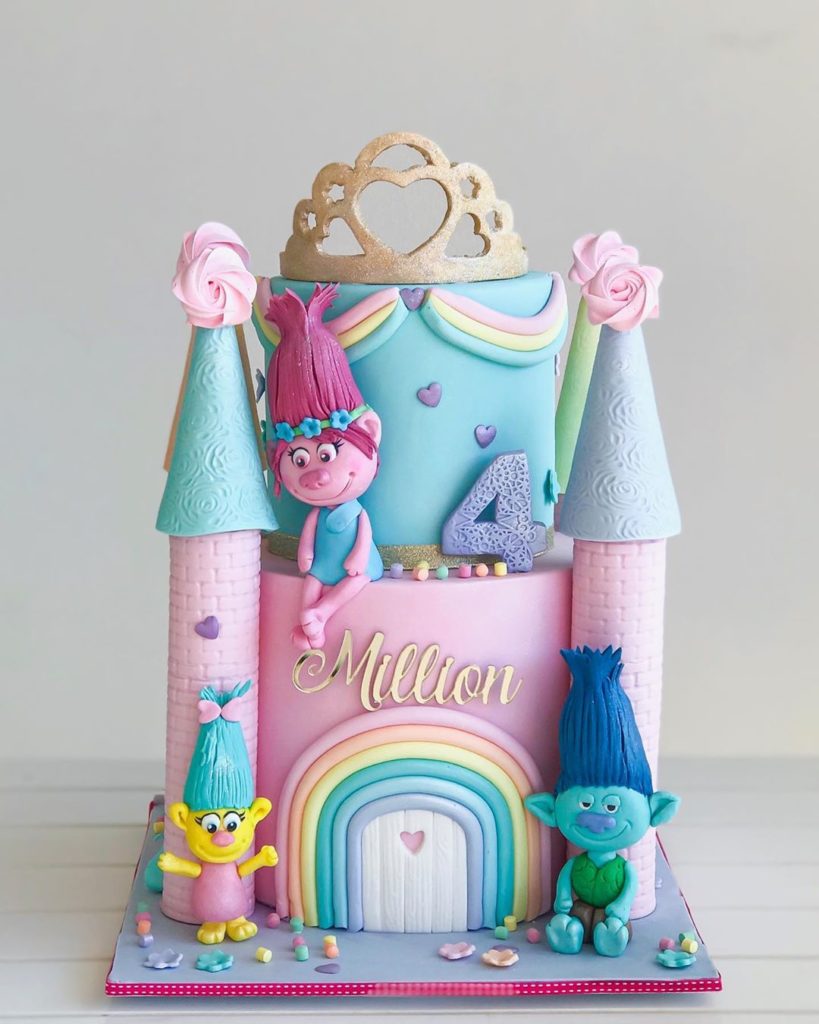 If you are looking for a Trolls cake for a little girl, then there are so many options available. One way to really get her attention is by mixing the characters in a nice princess castle. This is taking it to that next level, which is a must if you are looking for that memorable birthday party.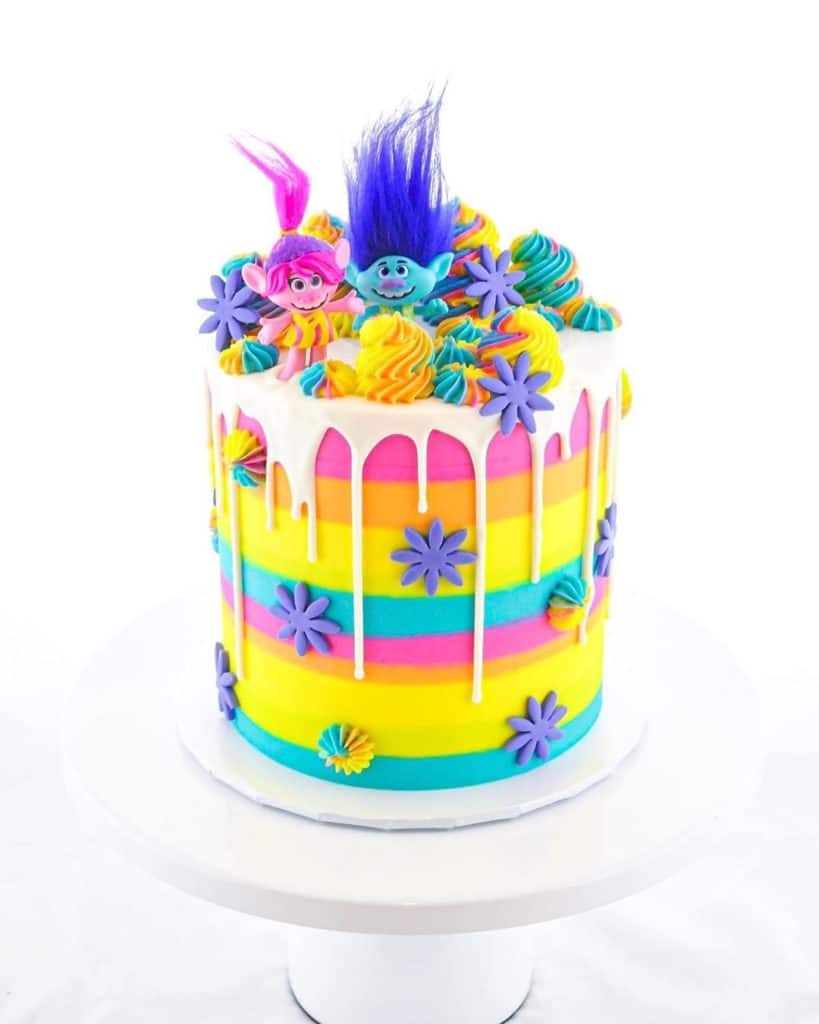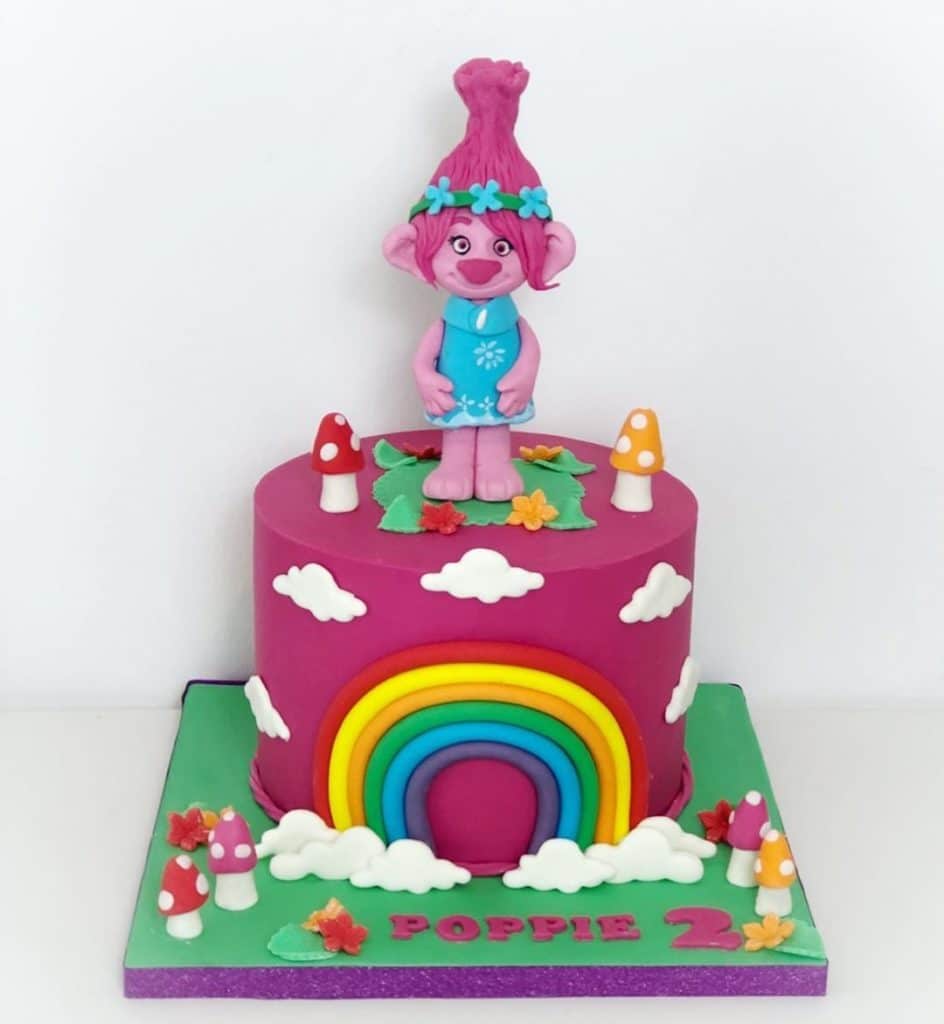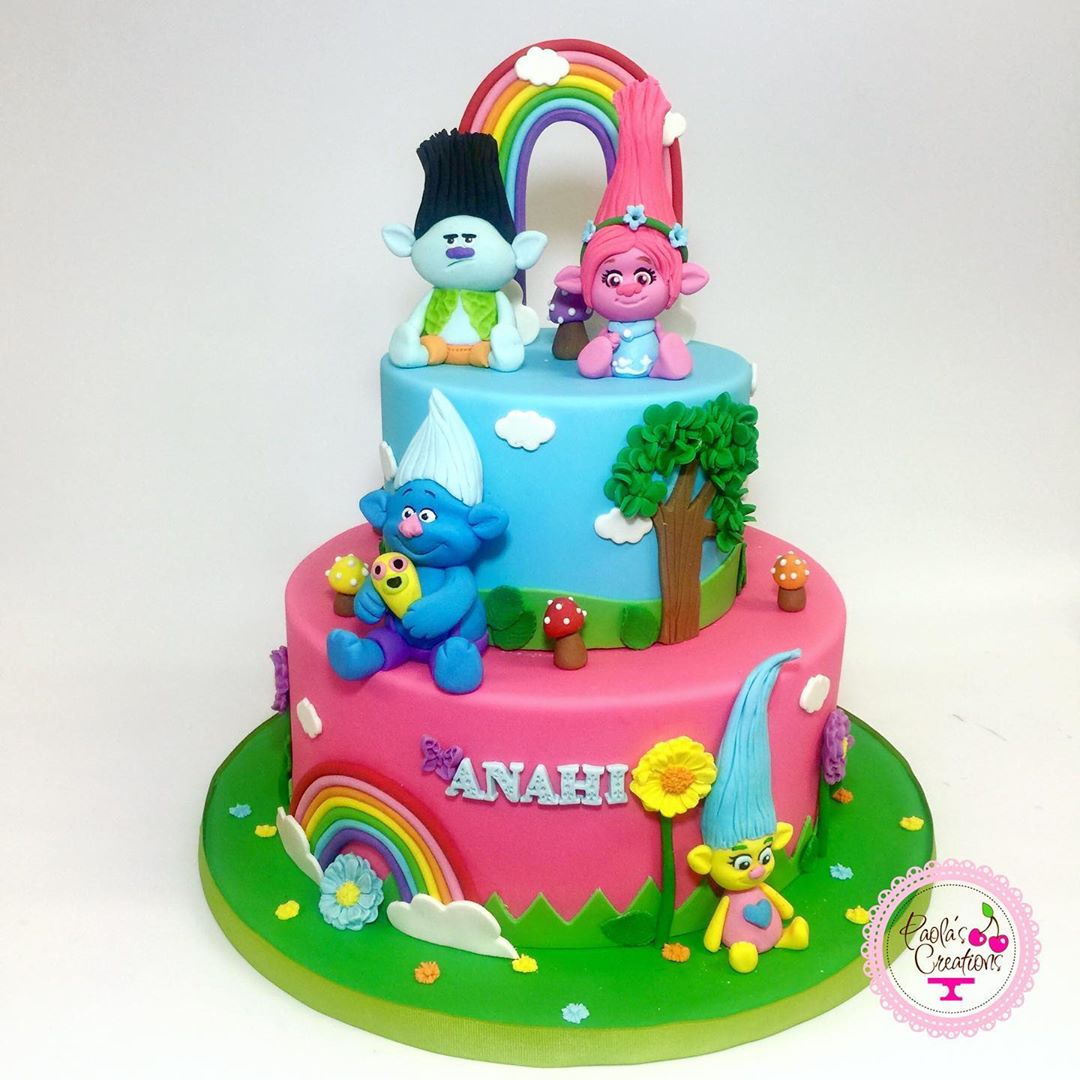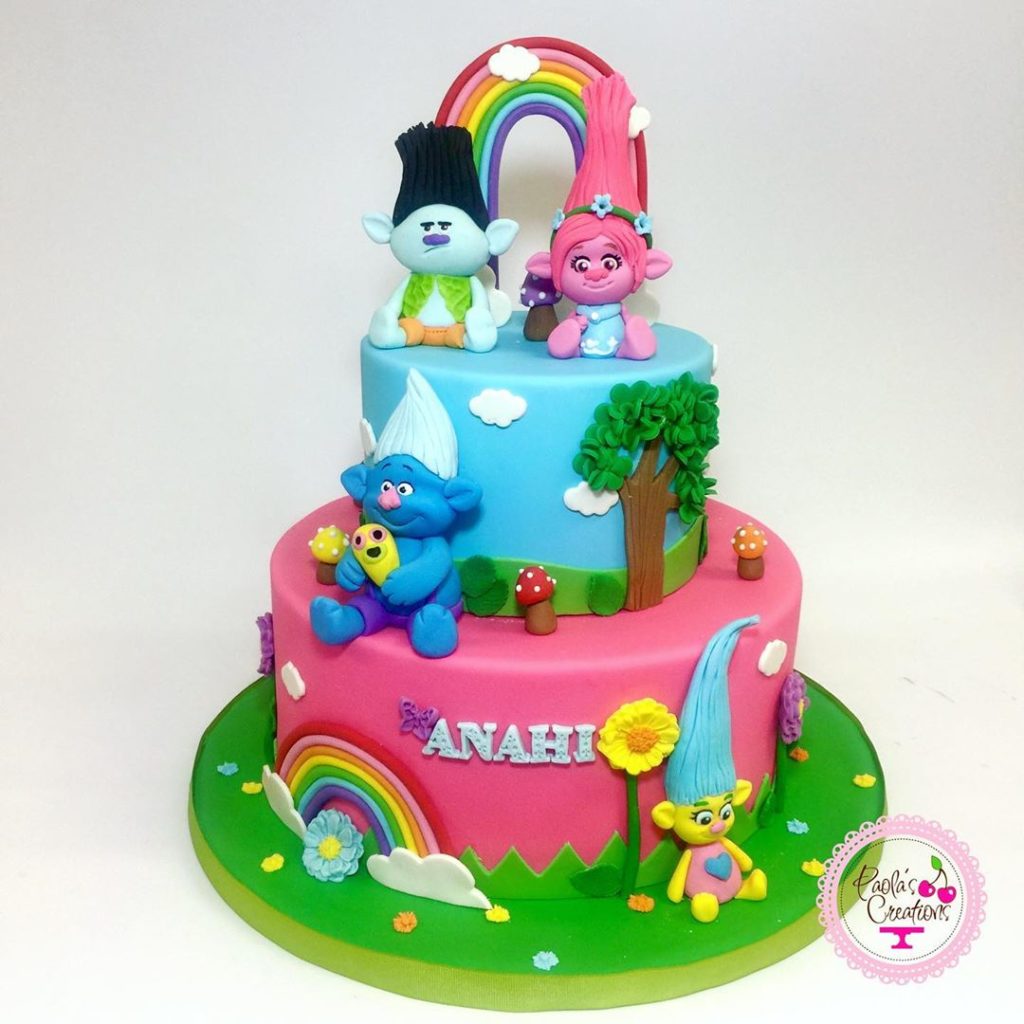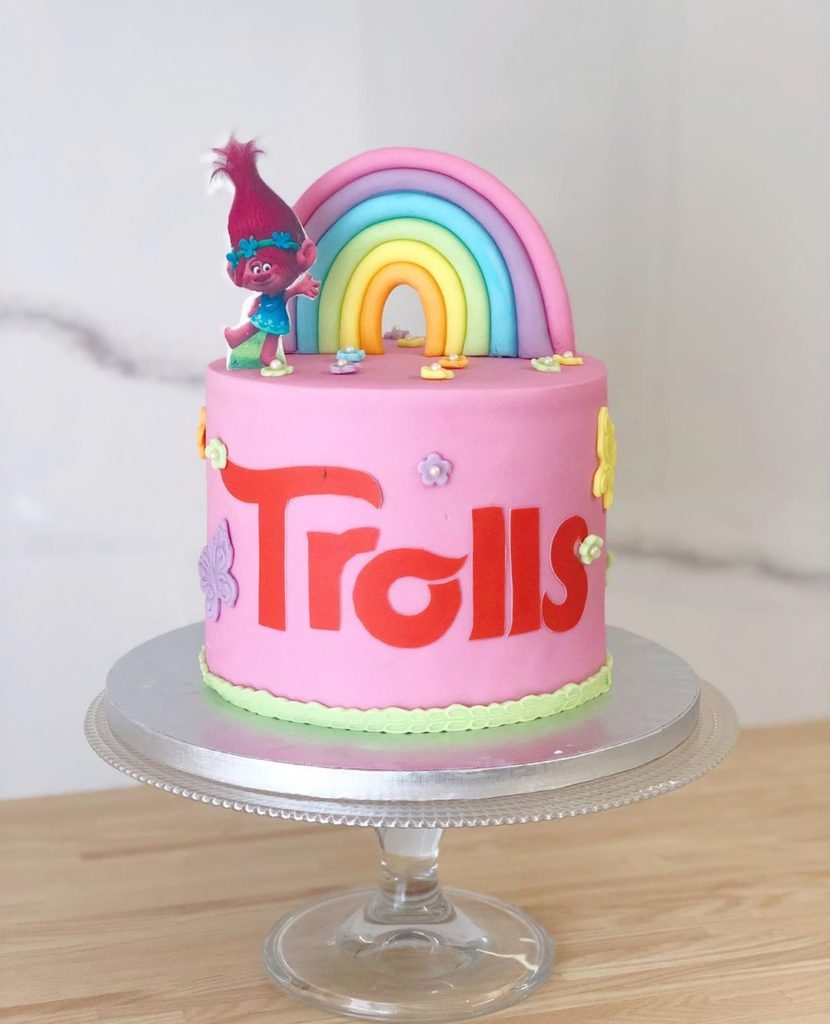 Wrapping it up
When it comes to choosing that perfect Trolls birthday cake design, there are really a ton of beautiful options available.
Hopefully this list inspired or gave you some cool ideas to work with for the up-coming birthday party.
If you are still no-sure what to do, check out some related character cake designs that the little ones might love: