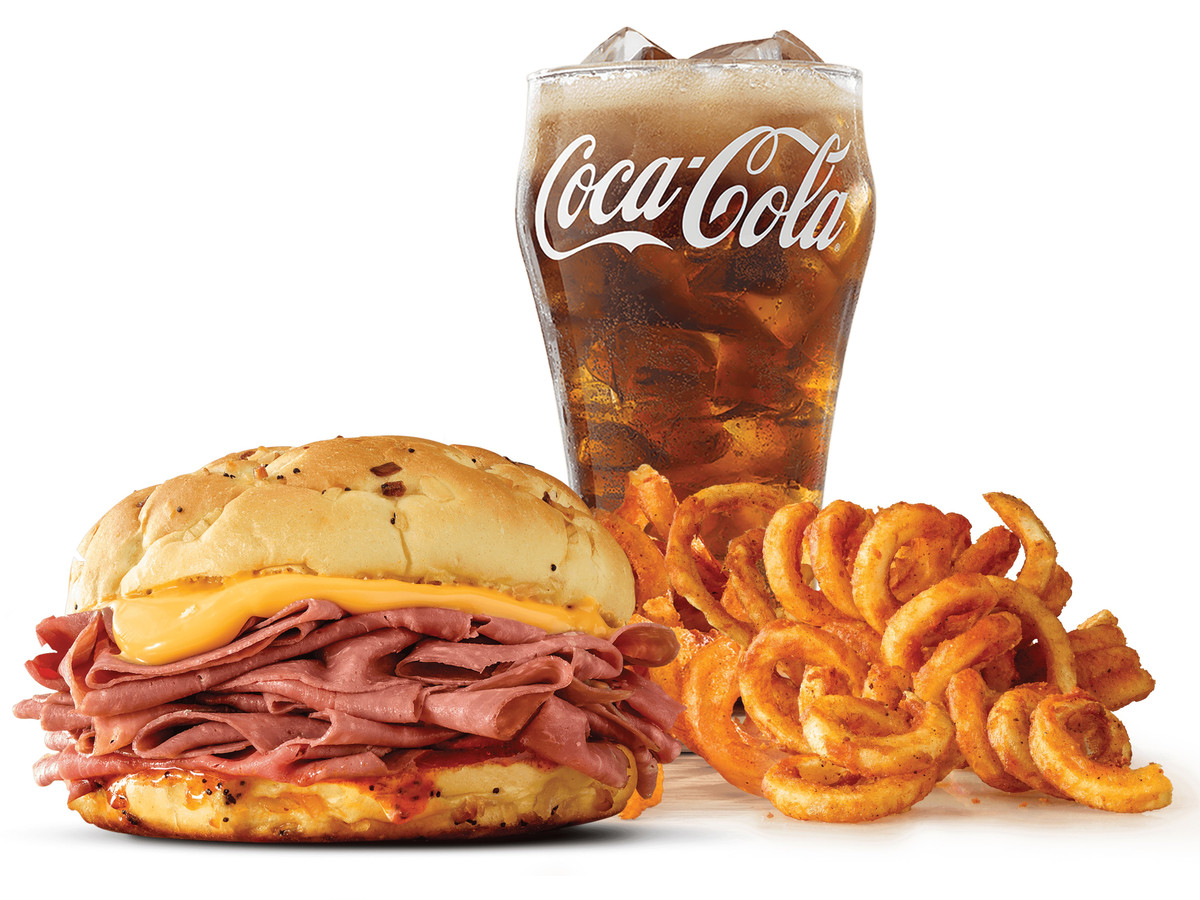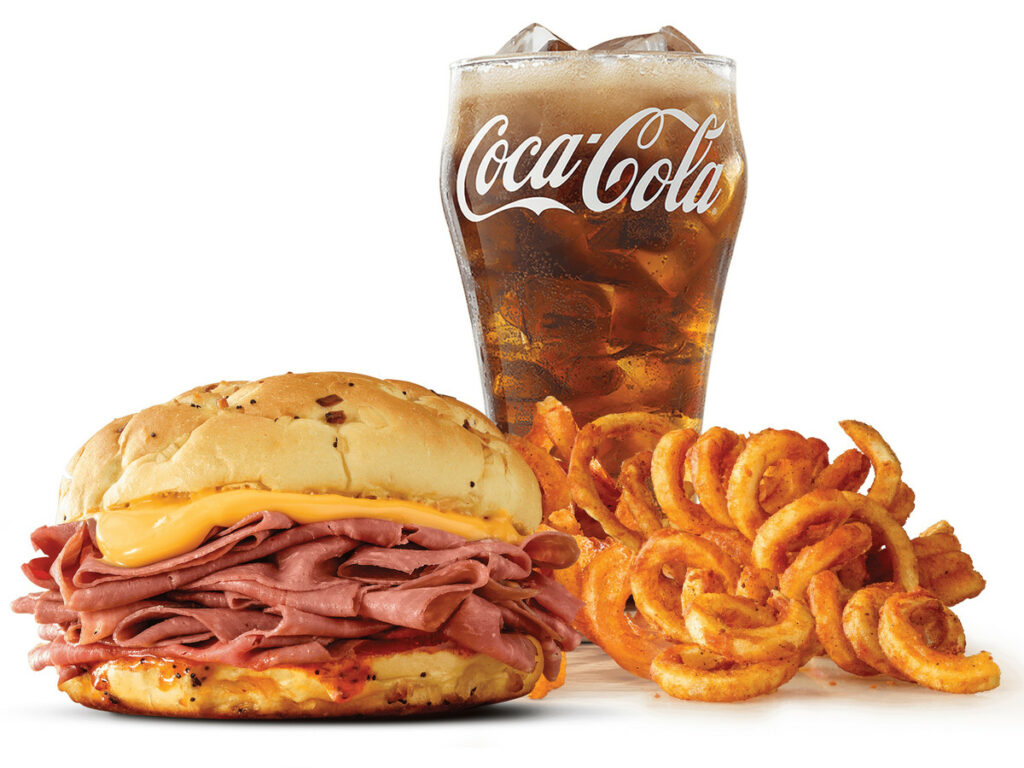 If you've been watching TV lately, you may have noticed that the voice behind Arby's commercials is a bit…familiar. But who is it?
This fast food sandwich chain is known for their clever commercials and they've been using the same spokesperson for years. But who is the voice of Arby's commercials?
Well, today we'll unmask the voice behind the commercials and find out a little bit more about this mysterious spokesperson.
Who Is the Voice Of Arby's We Have The Meats Commercials?
Many people often think that the James Earl Jones, the voice of Darth Vader and "This is CNN" is the voice of Arby's. However, this is not the case. The voice used in Arby's commercials, that famously says "Arbys! We Have the Meats" is actually that of Ving Rhames.
---
---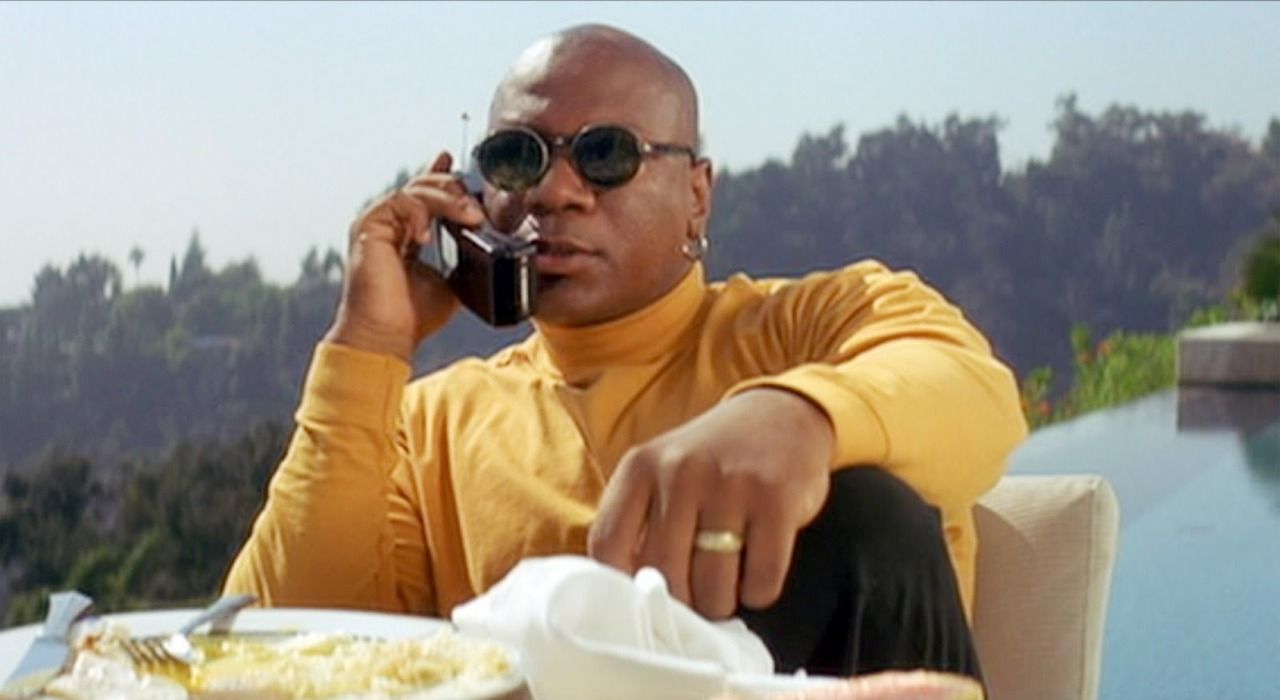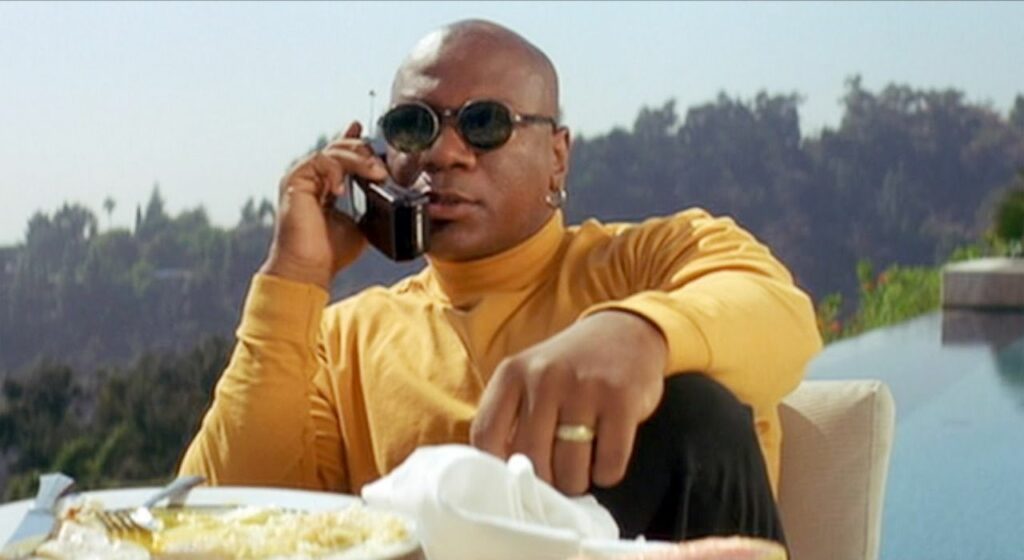 Does the name sound familiar? That's because he's a well-known actor and Golden Globe winner. You may have seen him in films like "Pulp Fiction" or "Mission Impossible." He's also had roles on popular TV shows like "ER" and "Homicide: Life on the Street."
Rhames has done the voice narration for many Arby's commercials since 2014. His deep voice along with "Arby's: We have the meats!" is what helps make the advertisements so memorable.
People Are Shocked To Know Ving Rhames Is The Voice of Arby's Commercials
---
---
It is safe to say that people are surprised when they find out that the voice actor behind Arby's commercials is Ving Rhames. Many people had no idea that it was him and some even thought it might be James Earl Jones.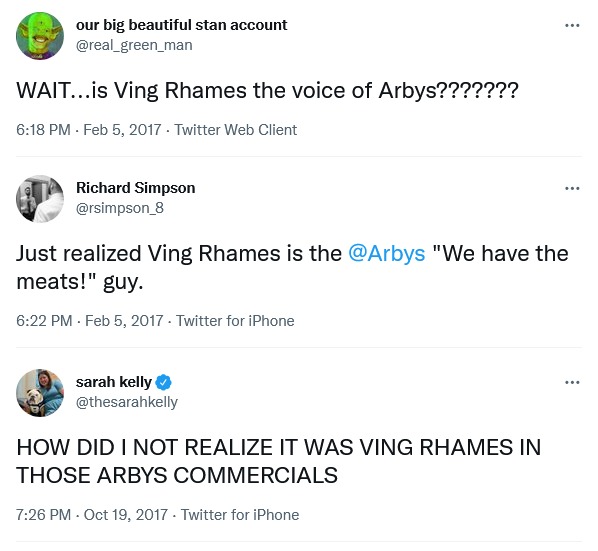 Just realized Ving Rhames is the @Arbys "We have the meats!" guy.

@rsimpson_8
WAIT…is Ving Rhames the voice of Arbys???????

@real_green_man
HOW DID I NOT REALIZE IT WAS VING RHAMES IN THOSE ARBYS COMMERCIALS

@thesarahkelly
Because his face is never shown in the commercials, it's easy to see how people would be shocked. But once you hear his voice, there's no mistaking it.
This was the case in 2017, at the start of Super Bowl LI between the Patriots and Falcons. Ving Rhames did the intro for the game, and people were quick to point out that it sounded a lot like the Arby's guy.
Many put 2+2 together and realized that it was in fact him.
Final Thoughts
Now you know the voice behind Arby's commercials 'We Have the Meats" is actor Ving Rhames. He has been pretty quiet about his involvement with the company, but it's safe to say that he's done a great job.
So, the next time you see an Arby's commercial, take a listen and see if you can recognize the voice. Chances are, you'll be surprised!