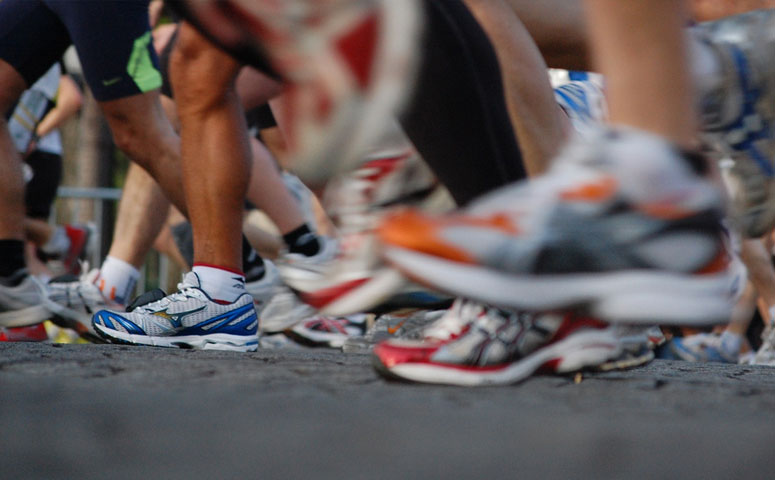 When it comes to Jazzercise sneakers, there are tons of different options available. Once you find an athletic shoe that is comfortable for you to dance in, then you really shouldn't have a problem with footwear for the class. Even though you can wear just about any shoe to class, you should definitely stay away from running sneakers. These are absolutely horrible and you can actually increase your chance of injury, wearing a pair of these trainers. Bad choice, stay verrrrrrrrrrrrrrrrrrry far away from them.
Why are Running Shoes Bad?
A lot of people want to know why it is so bad to wear running sneakers to dance aerobic classes. They have excellent cushioning and would seem like a logical choice to wear to this dance aerobics class. The reason why these shoes are not recommended is the fact that they have tons of traction, which is necessary for running so that you do not slip. All that traction is good for the road, but it is absolutely horrible when dancing in a studio. With the excess traction, you will not be able to move around easily and often times your feet will get stuck, as you try to pull off certain moves. When doing Jazzercise, you want to have freedom of movement, so that you will be able to move around with ease.
Running Sneakers Increase Your Chance of Injury
Once again, footwear designed for running have a ton of traction and this does not work if you are going to be doing an activity such as dancing. The best way to view this is by dancing in your socks on tile or a hardwood floor. If you can imagine it, you can move around easily with no resistance. Once you have on a pair of runners, if you try to the same spin your feet will be held in position, while your body will probably still have some amount of momentum. This is where injury occurs, as there is too much resistance with the feet and you could be stuck in one position and cause injury to yourself, with anything from a sprain to something more serious.
Consider Cross-Trainers/Dance Aerobic Footwear
When looking for dancing footwear, you should try and look for a sneaker that doesn't have too much traction on it. Crosstrainers and dance aerobics sneakers are the best option by far. These sneakers will deliver exceptional performance in a dance aerobics class such as Jazzercise. You don't have to worry about injuring and yourself, as they are easy to move around in, as well as being able to deliver exceptional support and comfort.