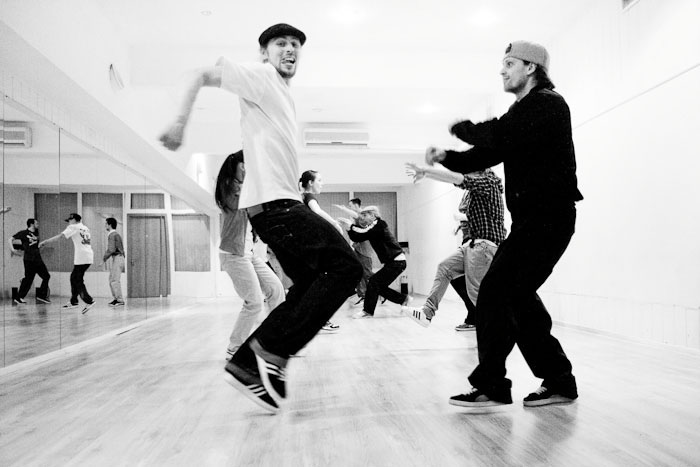 If you step into a Jazzercise class, the majority of people in there will be women, but a good portion of men also participate in this awesome dance aerobics class. It is a fun and absolutely great way to get yourself fit and in shape.
I know many of you guys are looking for proper men's Jazzercise shoes, but everywhere you turn, you come across sites generally recommending specific sneakers for women. Well, for you men out there who are looking at getting fit and in shape, I will present you with 10 shoes that are excellent choices to dance in for your class.
You don't have to go with my recommendations above, if you are looking for shoes to wear to Jazzercise, you can easily just put on a pair of athletic sneakers once you feel comfortable moving and dancing around in them. These shoes should have a bunch of different features, but once they are comfortable, lightweight, supportive, flexible and feel) your feet, then you should give it a try.
Consider a Pair of Cross Trainers
There are a lot of cross trainers on the list and this is no coincidence. It is going to be pretty difficult to find dance sneakers designed specifically for men. With that said, cross trainers are the next best thing, simply because they are able to deliver everything that I Jazzercise shoe for men should have.
Most cross trainers are multifunctional, which means that you can wear them for just about any type of activity. You can work out in the gym with them, run a couple of miles in them or even just wear them around town. They are also really good to dance in. One of the reasons why is there such a good option, is that they do not have too much traction (see running sneakers below), which makes it easier to move around when you are doing your various dance moves. Because they're designed for various athletic activities, you can expect them to deliver outstanding comfort and performance. The truth is, you cannot go wrong with these type of shoes.
Stay Away from Running Shoes
I know you might have a pair of running shoes in the closet, or you might want to also use your runners and wear them to class, well, that is an awful idea.
Running shoes should not even be an option if you're thinking about wearing them to Jazzercise class. These shoes are designed to have excess traction, as you need it to grip the road when you are running so that you don't slip all over the place. This is pretty good for runners, but if you are going to be dancing, this can cause disaster. All of that excess traction and trading, makes it extremely difficult to move around in the gym/dance studio. It will be extremely high lateral moves, twists and turns, without injuring yourself.