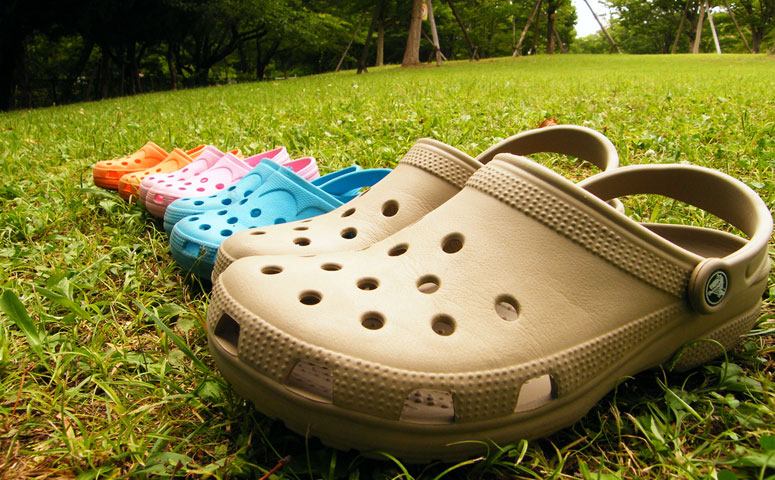 They are pretty ugly, they look horrid on the feet, a lot of people absolutely hate them, but boy are they comfortable. You must be wondering what we are talking about? Well it is nothing other than Crocs nursing shoes.
The popularity of Crocs with nurses and the health care sector has exploded over the past couple of year. The reason for this is definitely not the looks, but based on the fact that these are some really comfortable footwear.
If you are looking for the best Crocs for nurses, then you are in luck. Below I will highlight the must haves from this brand and why you need to own a couple of pairs for your job.
Crocs Specialist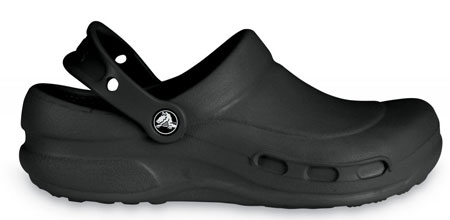 If you want a super comfy shoe, then the Specialist is the one you want. This shoe has everything that a Nurse will need for the job from the closed heel and toe, as well as excellent arch support. This is a very comfortable shoe as well as the footbed conforms to the feet for a better and secure fit. The shoe is not restrictive and your feet will have space to move around with ease. They also have a nice look to them and I am pretty sure if you check health care professionals, then this shoe will be on their feet.
Crocs Bistro
Even though the Bistro is designed for people in the food service and hospitality industry, it is a pretty good shoe for nurses. It is designed for people who are on their feet all day and you can be sure that it is going to have a comfortable fit and there will be no worries of foot pain. Where this shoe shines is that it features a slip-resistant treading, which should come in handy if there are any spills or anything you can slip in. This shoe will also conform to your feet to give it an even cushiony and comfortable fit.
Crocs Neria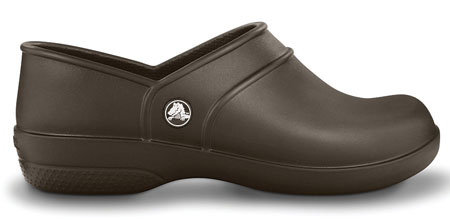 If you want a shoe that has a more clog style to it, then check out the Neria. This is another comfortable Croc shoe for nurses that not only will make it easy to stand all day, but it also has extra room at the back to allow for the heel to have free movement when walking up and down. Like all the other Crocs mentioned above, it has a footbed that will mold to the shape of your feet, giving it a great cushiony feel.
Colors: Available in white, black and espresso
Crocs Mercy Work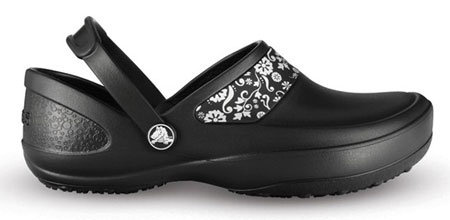 Another healthcare favorite would be the Mercy Work. This can be found all over the health care industry, thanks in part to its roomy clog design. There is a ton of room for your feet and this comes in handy when standing on your feet all day. The Mercy Work is slip-resistant, as well as has tiny little nubs that will assist in massaging the feet. If you are on your feet all day and want a shoe that will deliver relief, then these are definitely it.
What Do You Get With These Shoes
Crocs are unique shoes, simply because they are not only stylish/ugly, but they are pretty comfortable and lightweight. People absolutely love these shoes and that is because they deliver.
Comfort – As a nurse you are going to be constantly on your feet. Because of this, you are going to want to get some shoes that are comfortable to wear for all those hours you will be working. Crocs deliver in the comfort department as they are one of the coziest and cushiony footwear you will ever put on. They are a hospital favorite for a reason and not only nurses love them, but you will also find doctors running around in them.
Lightweight – Comfort aside, when you put on a pair of Crocs, you will be pleasantly surprised as to how light they are on the feet. It does not feel like you are walking around with cement blocks on the feet. Lightweight shoes are good, simply because they do not cause extra fatigue on feet.
Style – Not everyone likes the styling and design of Crocs. Many actually hate them and to be honest, they do look a bit hideous. Nonetheless, since they are becoming more common in hospitals and with nurses, you actually find that people are beginning to like the way they look (weird isn't) it. It is almost like a badge of honor wearing one of the ugliest shoes ever made. The good thing about these style clogs is that you stand out and it will look pretty funky if you have the right colors or pair it with the right scrubs.
Colors – One of the things that I am sure people love as well is the fact that there is a large selection of colors to choose from. This footwear not only will protect your feet and give you great comfort, but the color selection means you will have a lot more options to help you color match with your scrubs.
Are Crocs Good for Nurses to Wear?
For the most part, people absolutely love their shoes. Nurses are up on their feet all day and these shoes are very comfortable and because of that, you will find people rating them highly amongst the top brands such as Alegria, Dansko and Birkenstock. Even though there are tons of high praises, there are still a couple of disadvantages to owning a pair.
The Disadvantages
While these are comfortable shoes to wear, you should be aware that these shoes wear out pretty quickly and some of you may experience your feet sweating in them.
Wearing Out – In my guide on the best shoes for nurses, I highlight the fact that it is a good idea to have multiple shoes for the job, simply because they wear out so quickly. As it relates to Crocs clogs, they wear out FAST and you have to take that into consideration when purchasing a pair. If you are rotating shoes daily, then they will last longer, but if you plan to wear them every day, then be prepared to buy a couple of pairs to replace them.