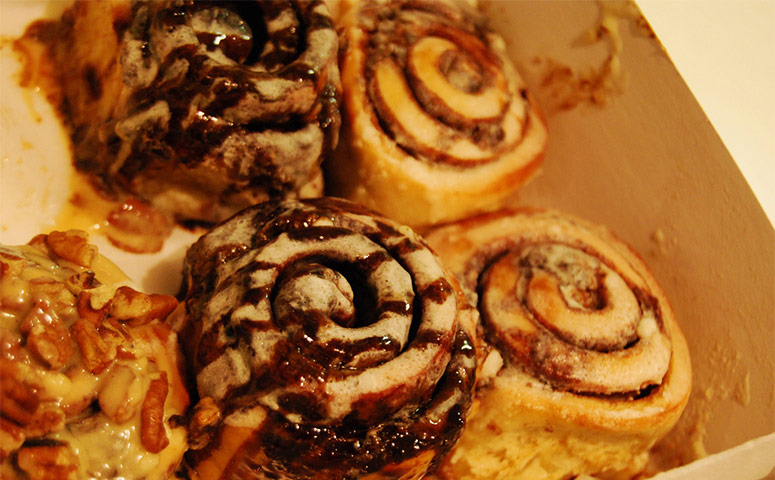 Mmmmmmmmmmmmmmhmmmmmmm CINNABON! These little precious rolls of sweetness are just awesome and many of you who are Cinnabon fans know it is by far one of the bestest things ever!
These treats are really really good when you get them at the store, but you can also recreate the magic if you decide to save your roll for later or get some of the take home packages.
If you are storing your Cinnabon to be eaten later, it is a good idea to keep it at room temperature. According to this website, you can "enjoy your Cinnabon® cinnamon rolls for up to 2 days after purchase, store at room temperature in an air tight container."
Reheat Cinnabons in the Microwave
The microwave is the quickest way to get your Cinnabon back to its original warm and tasty state. Before you nuke it, you need to be sure that you defrost the pastry if you have it stored in the freezer.
Place Cinnabon in a microwave safe plate or container
Microwave large rolls on high for 30-40 seconds
Microwave small rolls on high for 15-20 seconds
Reheat Cinnabons in the Oven
The oven is a great way to reheat your Cinnabon. Not as quick as the microwave, but it is a good way to go.
Preheat oven to 350 F degrees
Place room temperature Cinnabons on a baking sheet or oven safe containers
Cover with foil
Warm large rolls for about 15-20 minutes
Warm small rolls for about 12 minutes