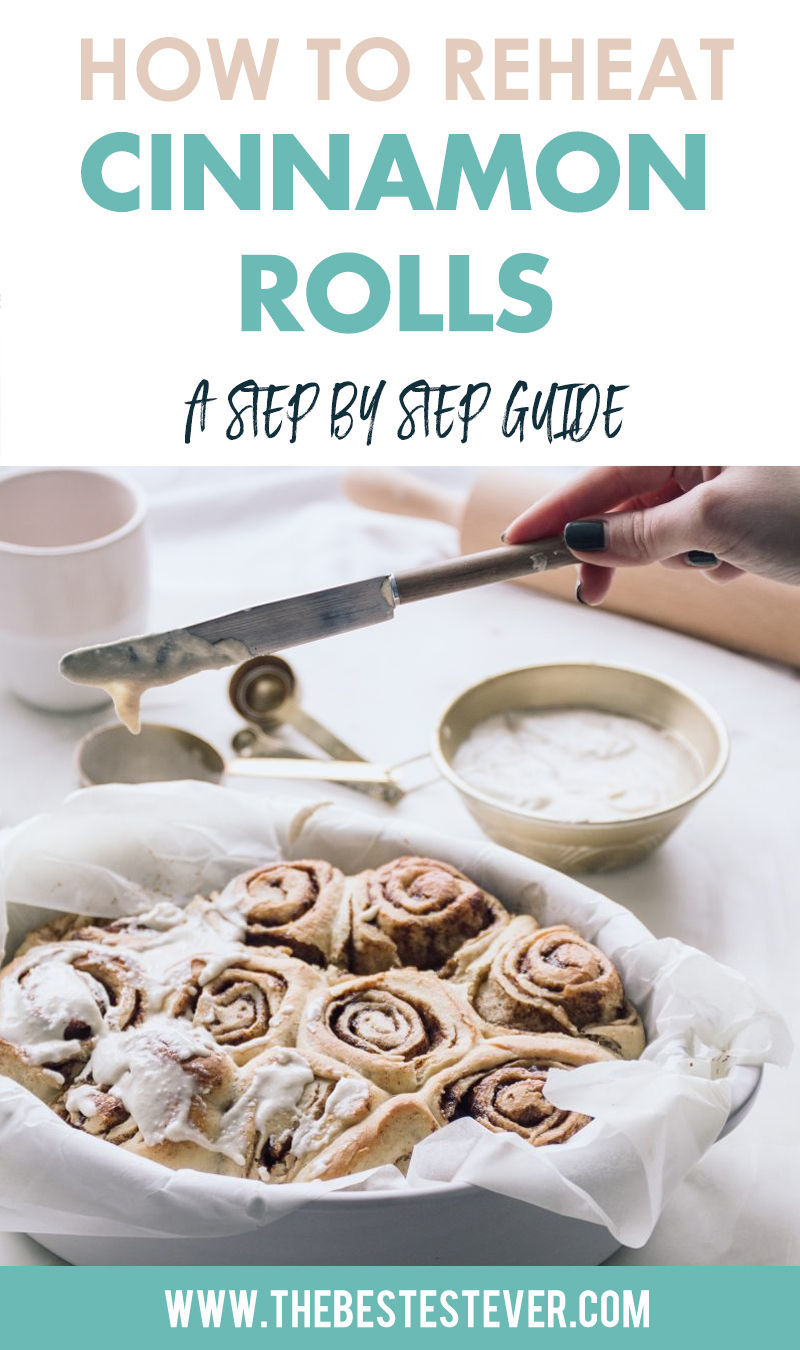 Imagine taking that first bite into those super gooey and sweet little cinnamon rolls. The taste hits you and your taste buds explode. The intricate tastes really do a number on you and the only way you can react is by saying yum and having a big smile on your face.
If you ended up on this page, then you are probably looking at how to reheat cinnamon rolls. Take sometime to read through this quick guide, that will highlight the best options available.
Crank up the Oven
While the oven is a slow option, this is the ideal way to reheat your cinnamon rolls and have them all oooeygoooey ready for consumption in minutes. You can even see that the oven was the reheating choice when it came to warming up Cinnabons
Steps:
Preheat the oven to 350 F degrees
Place cinnamon rolls on a baking sheet.
Place in oven and have them reheat for 10-15 minutes (depending on the size of the rolls and also how cold they are)
If you are taking them out of the freezer, you might have to keep them in the oven a bit longer.
Take out, allow to cool and then enjoy.
---
---
The Microwave is Super-Quick
The microwave is another good option to try when looking at reheating cinnamon rolls. In under a minute, you could be enjoying your sweet treat, all nice and warm,just as you like it.
Note: While the microwave is still a recommended option, keep mind that it can make the rolls soggy, so don't over do them.
Steps:
Place rolls on a microwave safe plate.
Zap the rolls for about 15-30 seconds or until fully warmed up.
Make sure you do not microwave them too long as they can get soggy.
Take out and enjoy.
Reheating and warming up cinnamon rolls can be quick and easy to do and it doesn't take a lot of effort. Best options are definitely the oven and the microwave. All that"s needed is a couple of minutes to enjoy these sweet little treats.