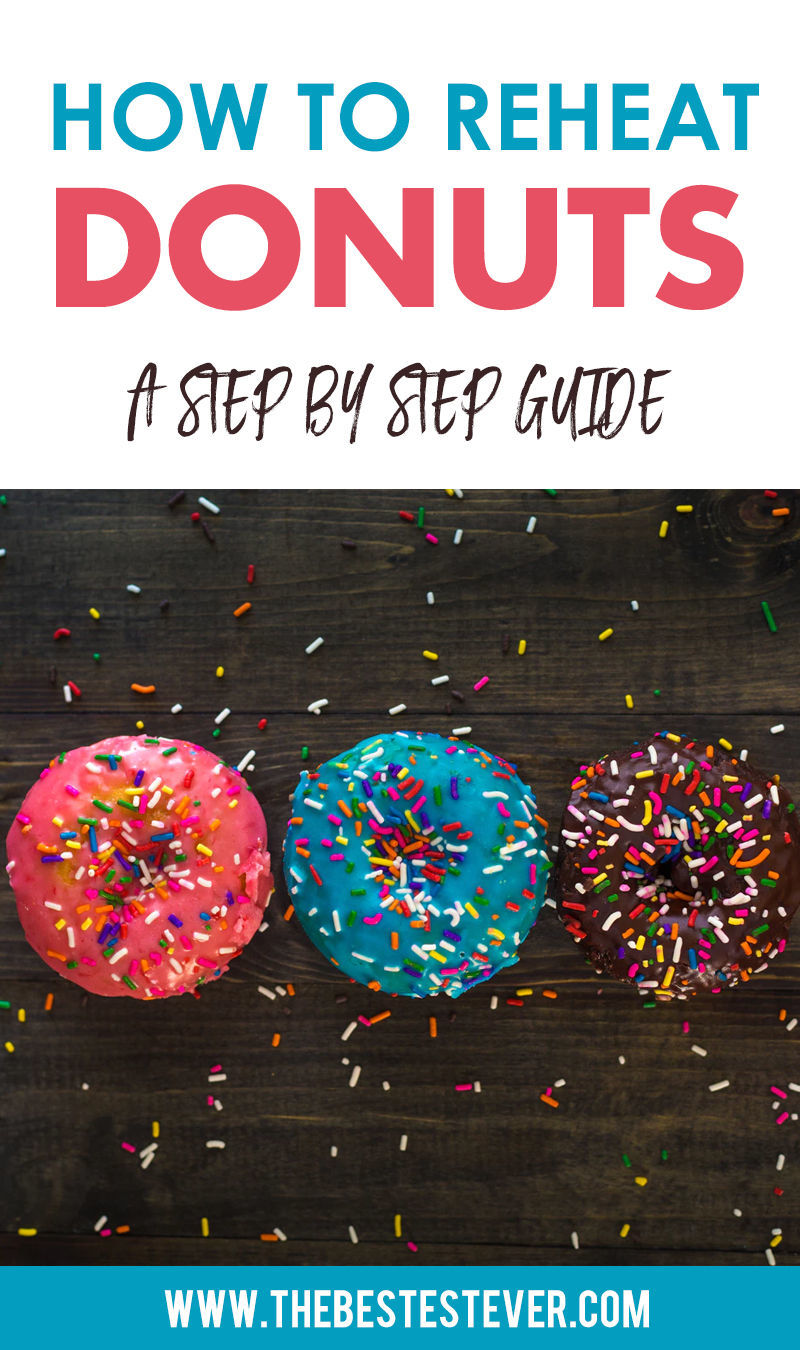 One of life's simplest pleasures is enjoying a warm, soft and delicious fresh donut. The taste buds love it and the truth it, while we really should be indulging in one, sometimes we can't help ourselves 🍩🍩🍩
If you want to know how to reheat donuts (even stale ones), then you are definitely in the right place.
Today, you will learn about the 2 best reheating methods that can be used, along with detailed step-by-step instructions.
With that said, lets jump right into it.
How to Reheat Donuts – 2 Best Methods to Use
A nicely warmed donut is one of life's guilty pleasures. A freshly made one is soft, warm and a little nugget of heaven.
If you have frozen donuts, some in the fridge or a couple that has been sitting out for a couple of hours, to recreate the magic, it is best to reheat.
There are a couple of options that can be used, the 2 best being:
Let us take a detailed look at each method below.
---
---
You Might Like: Guide to Reheating Cinnamon Rolls
Reheating Donuts in the Microwave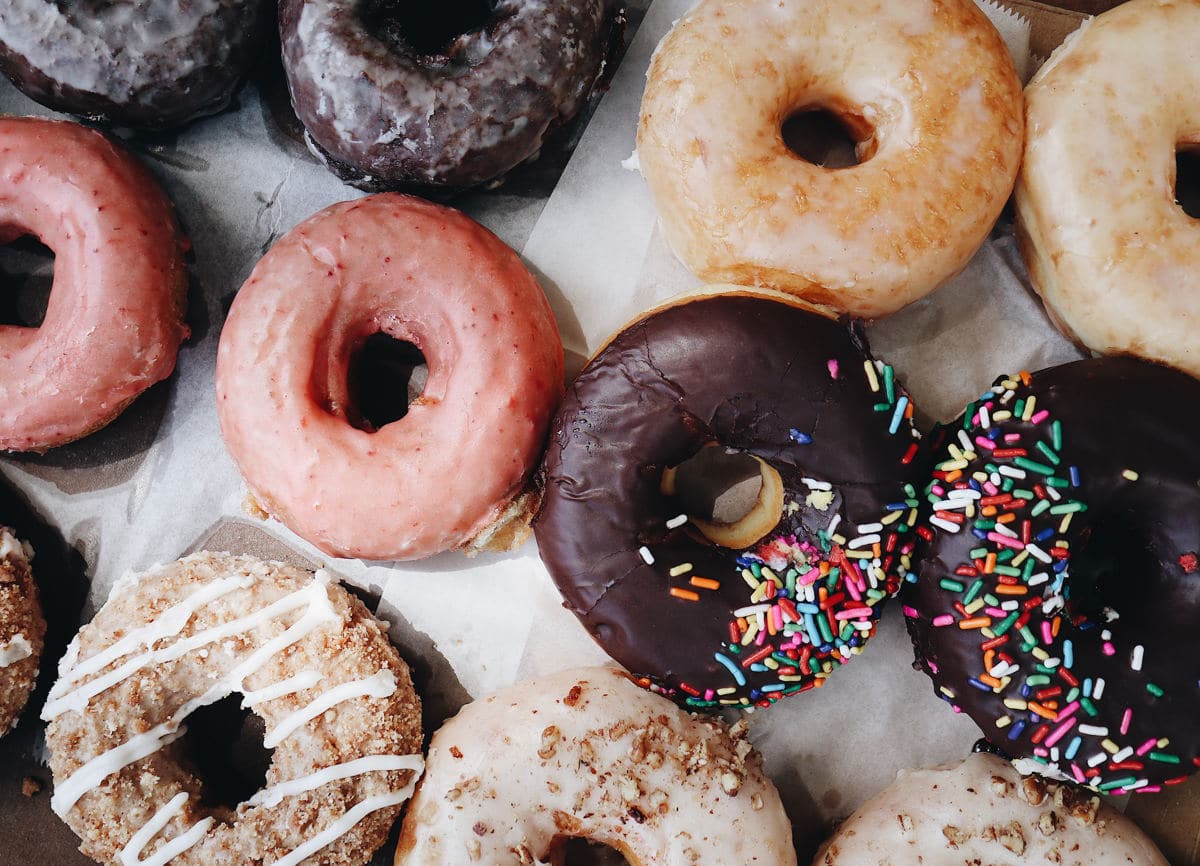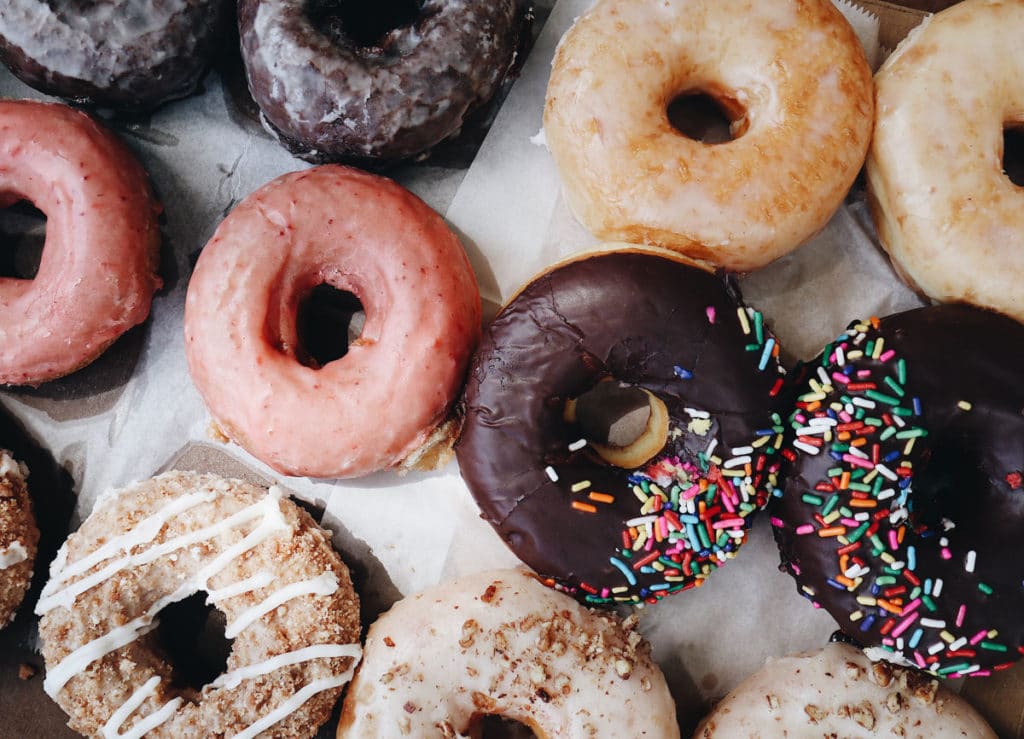 Yup! The best way to reheat and warm up those donuts is by placing them in the microwave. It is not only quick, but you will be able to enjoy your donuty goodness is a couple of seconds.
What You Will Need:
Donut
Microwave safe plate
Damp paper towel or kitchen towel
Steps
Take the donut or donuts and place it in a microwave safe container
Reheat from 20-30 seconds on medium
Take out and ensure that it is warmed up properly
Once that is finished, take a look at this magnificent creation before you gorge in and destroy the awesomeness
Please Note:
Glazed or frosted donuts do not heat up well in the microwave. This is because the glaze or sugar (apple cider donuts) will melt, running off the donut. You can probably scrape the melted glaze from the plate and try to reapply it back to the donut, but it will generally be a mess.
Jam/jelly filled donuts should be eaten with care once warmed in the microwave. These donuts might be cool on the outside, but boiling hot on the inside. Do not bite into one without testing to see how hot it is.
---
---
Reheating Donuts in the Oven
If for some reason you do not own a microwave, you can also reheat donuts in the oven. The oven will take a bit longer, but you will get greats results, once the donut is not left in the oven too long.
Steps
Preheat oven to 350°F
Wrap the donut in aluminum foil
Place in oven for about 5 minutes
Check to make sure it is heated up properly
Sit back and enjoy.
You Might Like: Guide to Reheating Beignets
So What About Reheating Stale Donuts?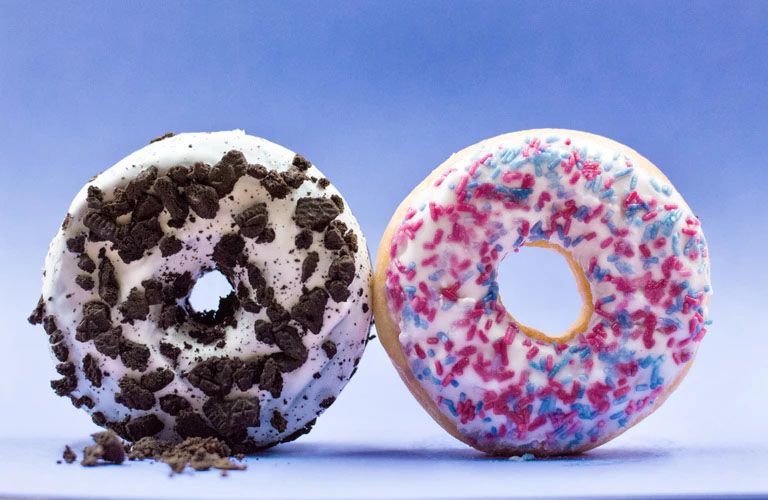 Sometimes we get ahead of ourselves and buy more donuts than we can eat in one sitting. If donuts are not stored properly and they have been sitting around for a couple of days, there is a good chance that they will be a bit stale.
Stale donuts are just not good, however, a quick zap in the microwave will have them softened and back to being respectable enough to be eaten.
Wrapping it up
If you are looking to reheat donuts, the 2 best methods to use are either the microwave or the oven.
The options will have donuts warm and soft, almost like they were freshly made.
This will also help to revitalize stale donuts that have been sitting around for days.