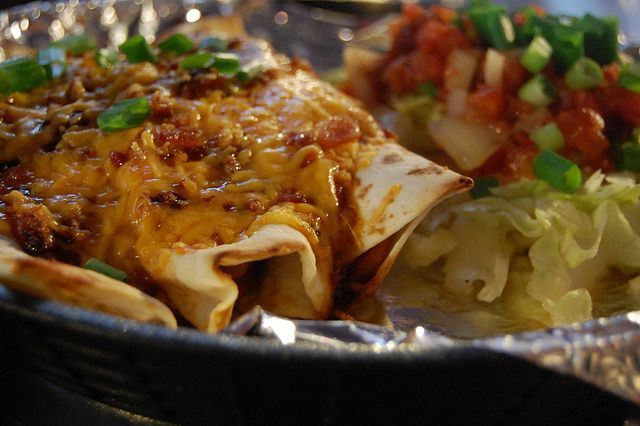 Seeing an enchilada and biting into one are two different things. Seeing it brings the anticipation of eating one and once you take your first bite, it is really hard to stop. This has got to be one of the best Mexican food options around and it could be one of the greatest foods ever!
Well let me stop my love-fest and focus on the topic that I am pretty sure you want the answer for.
If you are looking at how to reheat an enchilada, then you ended up on the right page. I you continue reading below, you will see some of the better reheating options available, that will have your enchiladas warmed up and ready to eat just the way you like it 🙂
The Oven is the #1 Option
If you want to reheat a chicken/beef enchilada, then you should definitely consider the oven. While it can take a couple of minutes to get it heated to perfection, it is certainly worth the wait.
Steps:
Preheat oven to 350 degrees farenheit
Place Enchilada in oven safe dish
Place in oven and heat for about 10-15 minutes. You want to make sure it is fully heated, cheese melted and everything bubbling :).
Take out, let it cool off and dig in!
You Can Also Try the Microwave
While I am not a big fan of the microwave, as sometimes it can cause food to be soggy, you can give it a try when warming up the enchilada. The good thing it is much quicker than the oven and you can have it piping hot in under a minute.
Steps:
Place enchilada on a microwave safe plate
Reheat for about 30 seconds, or until it is fully heated. If it is coming from the fridge, then you will have to let it go for a longer time.
Once finished, take out and enjoy.
Well now that you have the golden guide to reheating a chicken/beef enchilada, you can now go out and go and enjoy. Hopefully it is as good as when you first had it and believe me, I wish I was in your place munching down on all of that goodness!