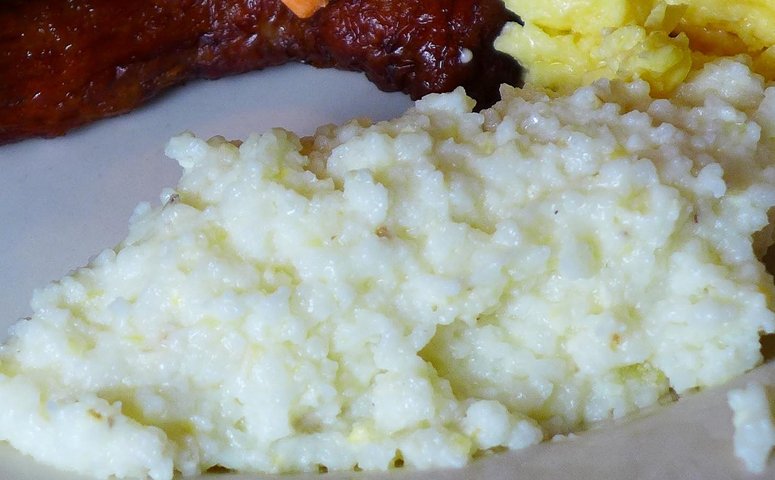 How do you reheat grits? The process is actually pretty easy and you do not need to take a long time to get this classic Southern comfort food warm and ready!
As you know, there is nothing worse than trying to eat grits that has been sitting for a while. It is actually pretty gross and I don't know why anyone would want to subject themselves to that.
Use the Stovetop
If you want to really get your crates reheated properly, then the stovetop is definitely the best option to use. It doesn't take much and in a couple of minutes, you will have the grits piping hot and ready to eat.
Steps:
Place grits in a pot.
Add a little bit of water of milk, just to moisten it.
Turn the heat on low and continuously stir the grits.
Once it has started heating up, if you feel that it is too thick or lumpy, you can add more water or milk.
After a couple of minutes, you should have it steaming hot and it would almost be the same as when you first had it.
Once you are finished, some people like to add their extras to it, you can get really creative at this point and I would definitely tell you to try something different to spice up your just warmed up grits.
The Microwave
If you just want a quicker option when it comes to reheating your grits, then you can definitely use the microwave.
Steps:
Place grits in a microwave safe container/dish.
Zap it at a medium heat for about 30 seconds to 1 minute (depending on the power of the microwave).
If it is too thick, add a bit of water and stir it around.
Once finished, take out and enjoy.
As you can see, the microwave is really quick and it doesn't take much to get everything warmed up.
Whichever option you choose, always try and get creative with the grits! There are tons of recipes on the internet and you can always try something new and surprise the family.