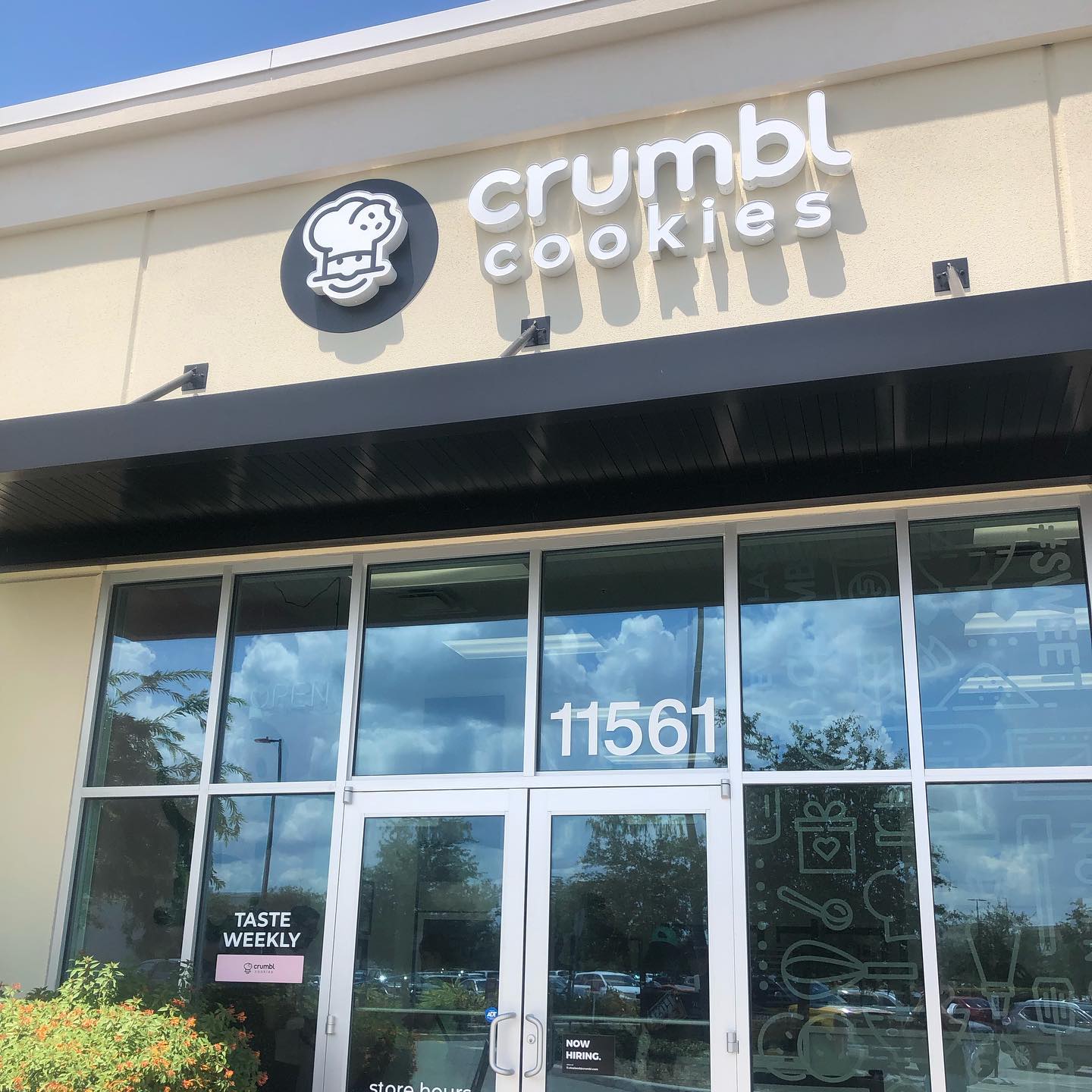 Feeling for some Crumbl cookies, but not sure if they're open on a Sunday?
Heard rumors that they might be closed like Chick-Fil-A?
Well, keep on reading to find out if they're open or not.
Is Crumbl Cookies Open On Sunday?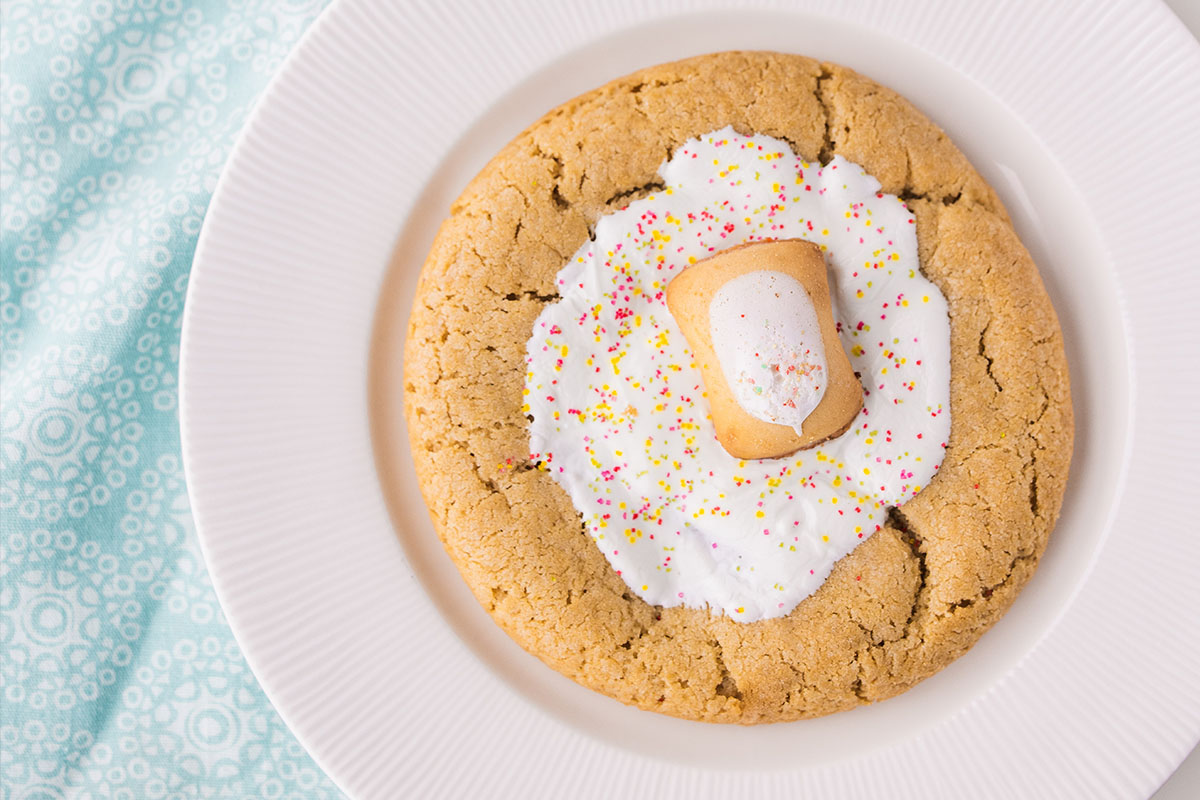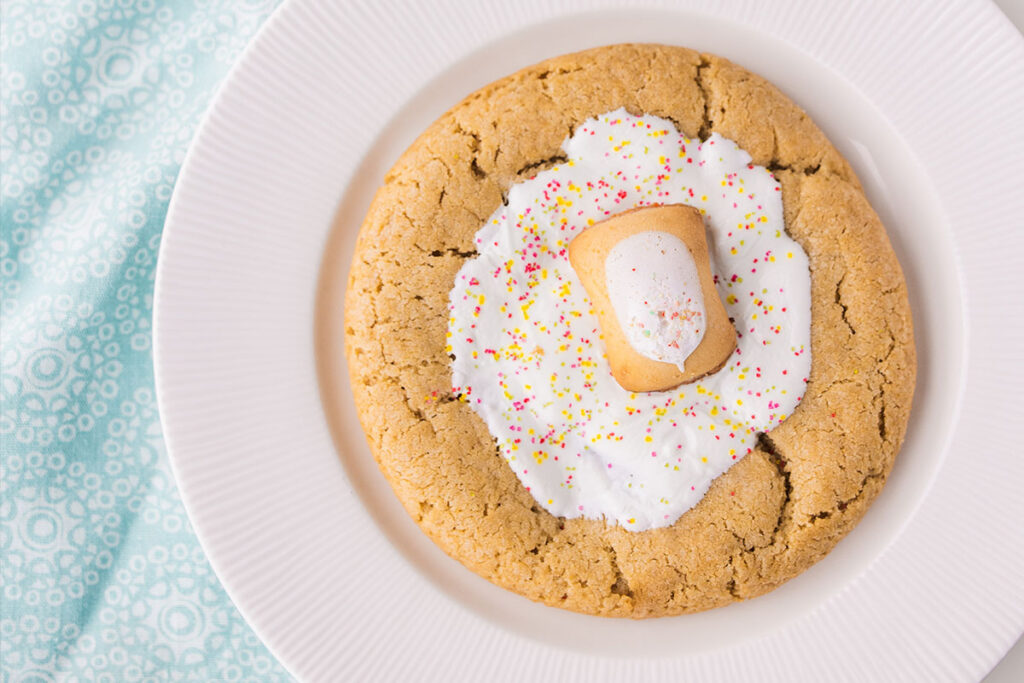 No, Crumbl Cookies is not open on Sundays. The regular store hours are Monday – Thursday, 8am – 10pm as well as Friday – Saturday, 8am – 12am. All Crumbl stores nationwide are closed on Sundays.
---
---
Why Is Crumbl Closed On Sunday?

On the Crumbl website, their FAQ states the reason for being closed on Sundays.
"Our Crew members are incredibly important to us at Crumbl. We choose to give them at least one day off during the week to relax, unwind, and spend time with loved ones. That's why we institute a company-wide closure every Sunday."
---
---
Many assume the popular cookie store is closed on Sundays for religious reasons. In a Reddit thread 'Closed on Sundays", one user asked why they were closed on Sundays? Was it religious reasons? If so what specific religion?
There were different answers to the question. Some people cited the founders' Mormonism as the reason and others saying that it was simply because Sundays are a traditionally slow day.
The Crumbl CEO actually responded to the thread.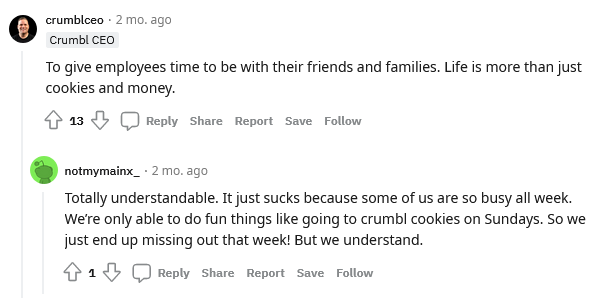 He explained the company's reason: It was "To give employees time to be with their friends and families. Life is more than just cookies and money."
You Might Like: Are Crumbl Cookies Vegan?
Twitter Reacts To Crumbl Being Closed on Sundays
There is no doubt that Crumbl cookies are amazing, but some people are not happy that the stores are closed on Sundays. Here's what people are saying on Twitter:
A lot of people are pissed at the company, but they say "good things come to those who wait"! Monday will have to do.
You Might Like: How to Store Crumbl Cookies Properly
Final Thoughts
Well, there you have it! Crumbl is closed on Sundays!
If you find yourself craving their cookies on a Sunday, you have to visit a competitor, make your own or hope you have some stashed away in the freezer.
The good thing is that the new flavors come out on Monday's, so there's always something to look forward to!