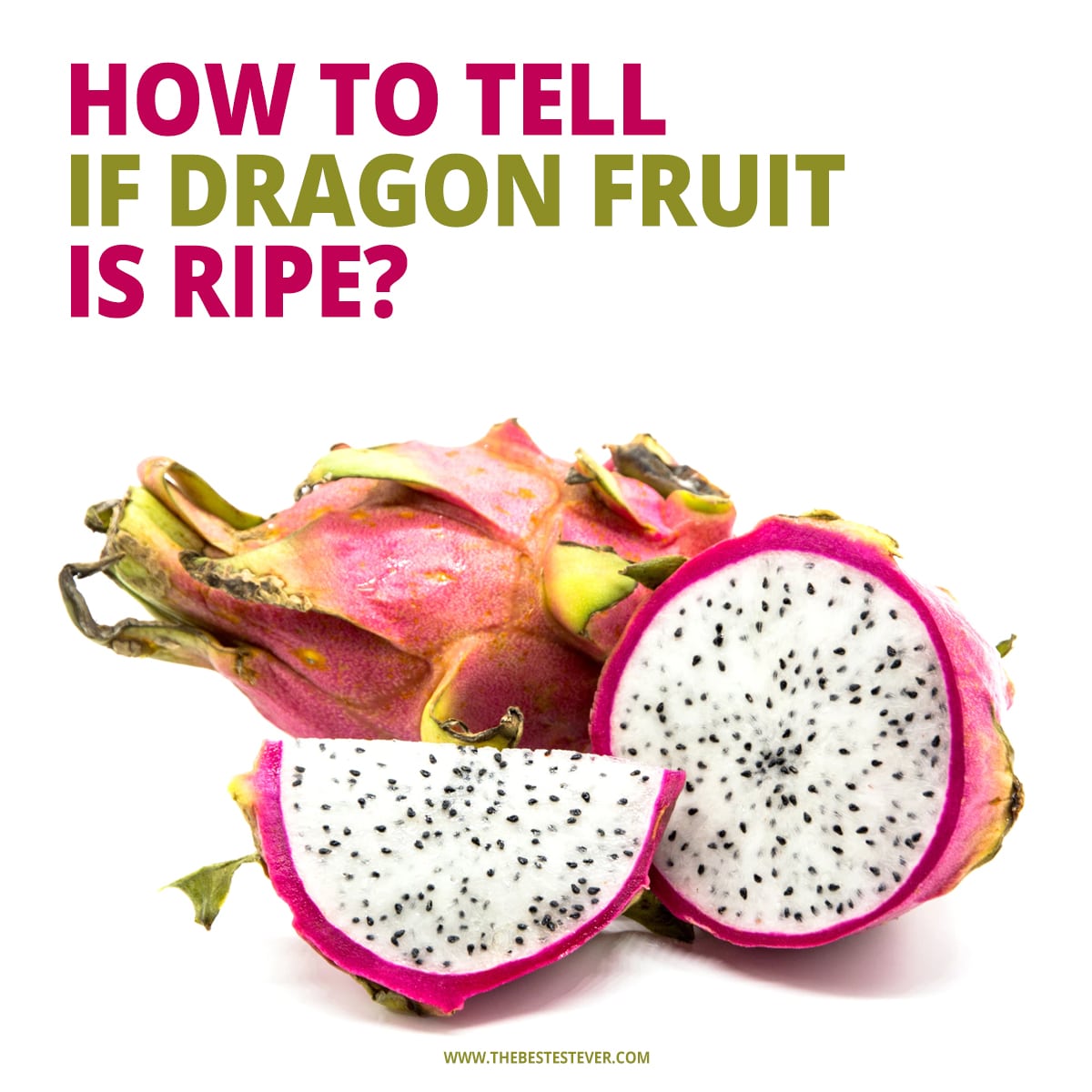 Dragon Fruit or pitaya is an exotic fruit that originates from South America, but is commonly grown in many Asian countries such as Taiwan. It grows on a cactus plant and generally has either reddish purple or yellow skin. Dragon fruits are seasonal and will only be available fresh in the summer months, generally June to August. The red variety has white or pink flesh with tiny black seeds, while the yellow variety has white flesh.
Regardless of the variety, there are some constants that you can look for to distinguish ripe from unripe dragon fruit.
Continue reading below for some great tips to choose ripe dragon fruit every time. 
How Do You Know When Dragon Fruit is Ripe?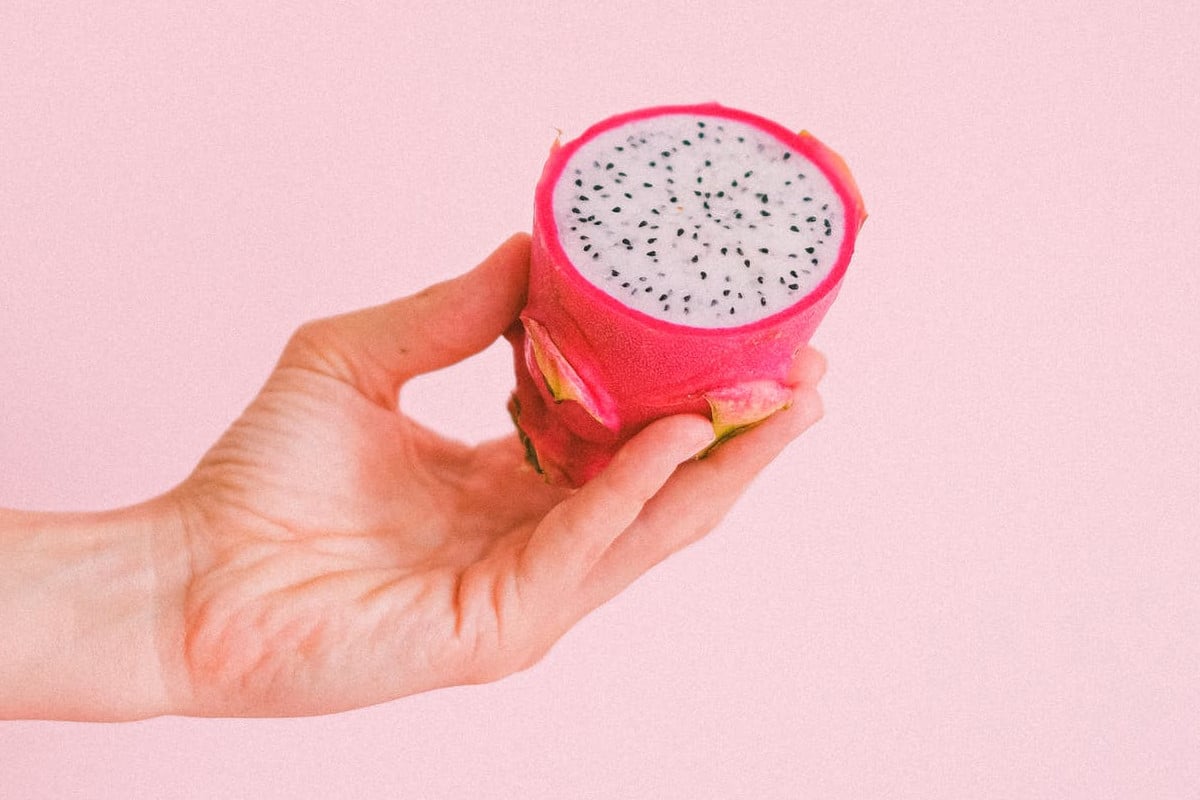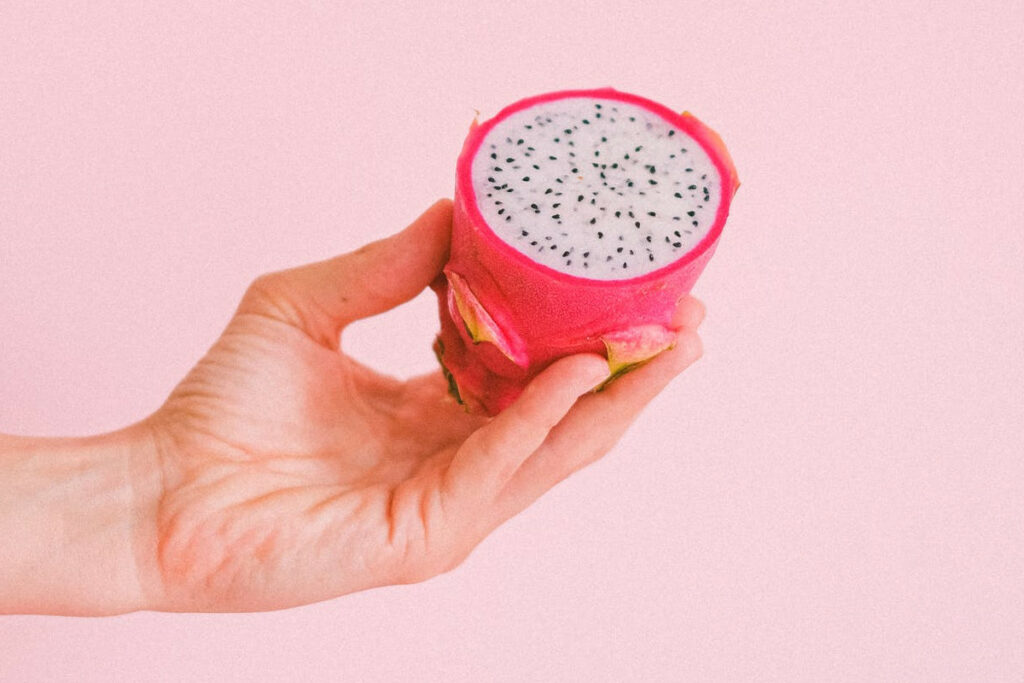 There are three different ways you can use to tell if dragon fruit is ripe and ready to eat.
These are:
Let us take a more detailed look at these indicators of ripeness below.
You Might Like: How to Ripen Papaya
---
---
Color
As mentioned earlier, dragon fruit come in red or yellow hues. For both of these varieties, the fruit will be green when it is unripe. As it reaches maturity the skin colour will slowly start to change. Wait until the fruit is an even red or yellow color before you decide to harvest it.
A helpful tip is to also check the color of the tips or "wings" that extend from the fruit. These generally start to dry up once the fruit is ripe. If they are not at least withered, then the fruit is not ready for consumption.
Texture
At first glance, dragon fruit might appear spiky, but the wings that extend from the fruit are actually pretty soft. The fruit itself will be hard and tough when immature, but once it ripens it will be soft to the touch. Firmly press on it with your thumb, and if it gives or is left with an indentation then the fruit is ripe. If it feels firm, give it some more time to mature.
You Might Like: How to Ripen Pears
Taste
If you've already cut open the fruit, then the taste test is the next step to determine the state of ripeness. Dragon fruit has a very distinct flavor. It's often described as a sweet version of ripe kiwi. If you taste the dragon fruit and it's tough or sour then it isn't ripe. The ripe dragon fruit should be slightly sweet and soft.