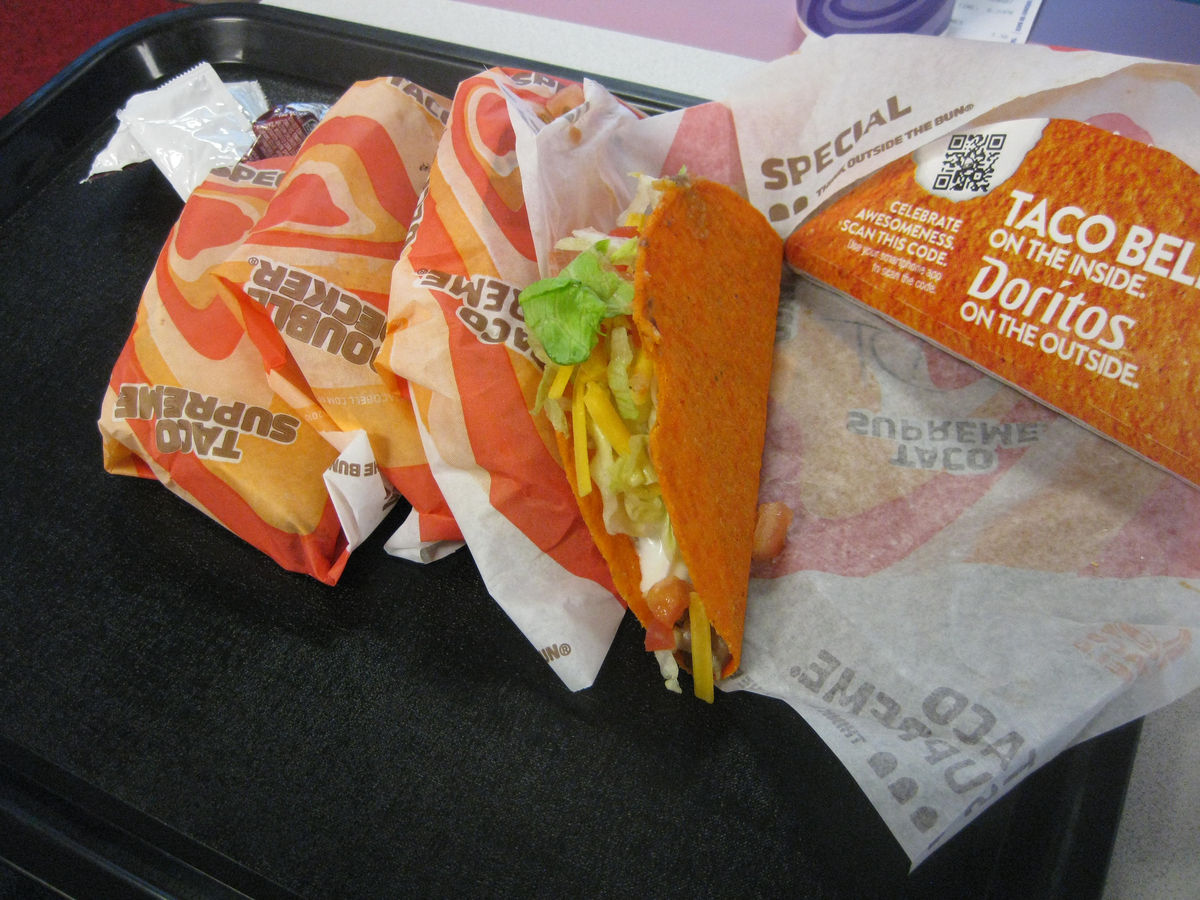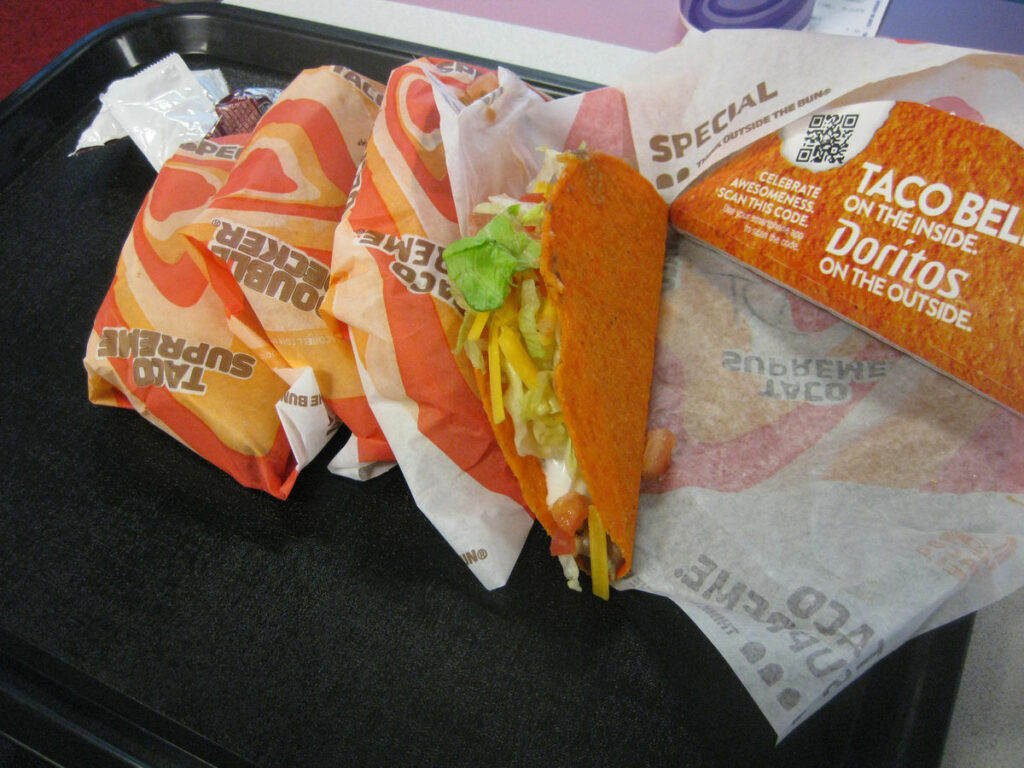 Do love Taco Bell's sour cream and you're curious as to what brand they use?
Maybe, you have a desire to create your own tacos or burritos at home and the right sour cream could elevate your dish. Or, it could simply be a matter of satisfying your curiosity.
Whatever it is, we will answer that burning question "what sour cream does Taco Bell use?"
So, if you're ready to find out, keep on reading.
Customers Really Love Taco Bell's Sour Cream
Taco Bell's sour cream has become a fan favorite for its unique and delicious taste. Here are a few tweets that show just how much can't get enough of it: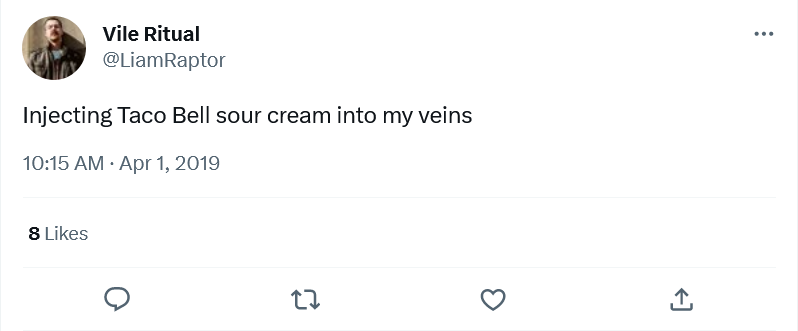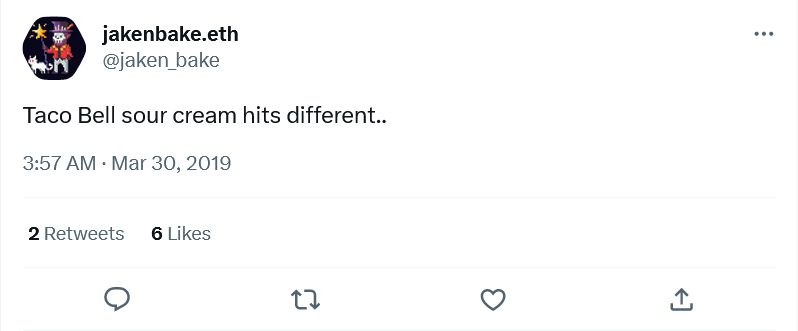 It's clear from these tweets that people have a deep love for the sour cream for Taco Bell. Whether it's the creaminess, the tanginess, or just the overall flavor..it's confirmed that it is delicious.
Now, let's take a closer look and see what type of sour cream Taco Bell uses.
What Kind of Sour Cream Does Taco Bell Use?
---
---
What Kind of Sour Cream Does Taco Bell Use?
So, I did some research and could not find a specific brand of sour cream that Taco Bell uses. It appears that the chain has its own proprietary recipe and it is not available for purchase in stores.
This was confirmed in a Reddit thread by past workers. The discussions revealed that the fast food giant has its own signature blend of sour cream and that it was reduced fat and vegetarian.

This explains why the flavor is so unique and stand out against other brands.
Store-bought Sour Cream that Tastes like Taco Bell's?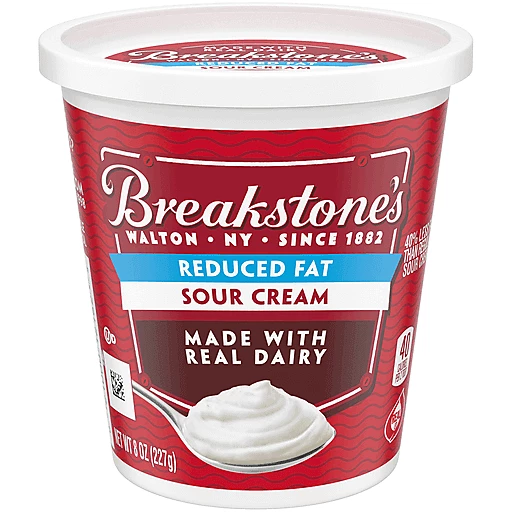 If you're hoping to find a grocery store brand that mimics the taste of Taco Bell's signature sour cream, you may be disappointed.
According to discussions on Reddit, Breakstone's sour cream is the closest in taste, but it is not an exact duplicate.
 It's important to note that Taco Bell's sour cream has a reduced fat content, so if you're searching for a similar flavor, consider going with a reduced fat version when selecting a store-bought brand.
---
---
Taco Bell Sour Cream Gun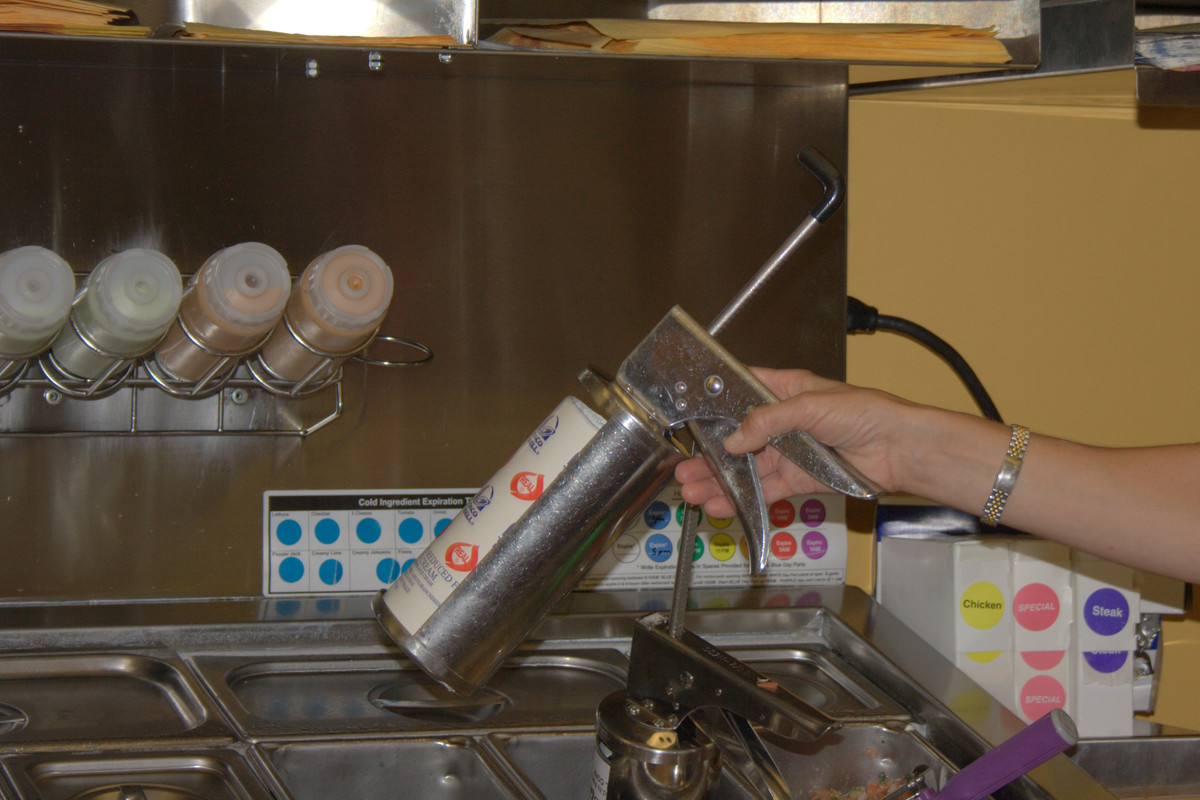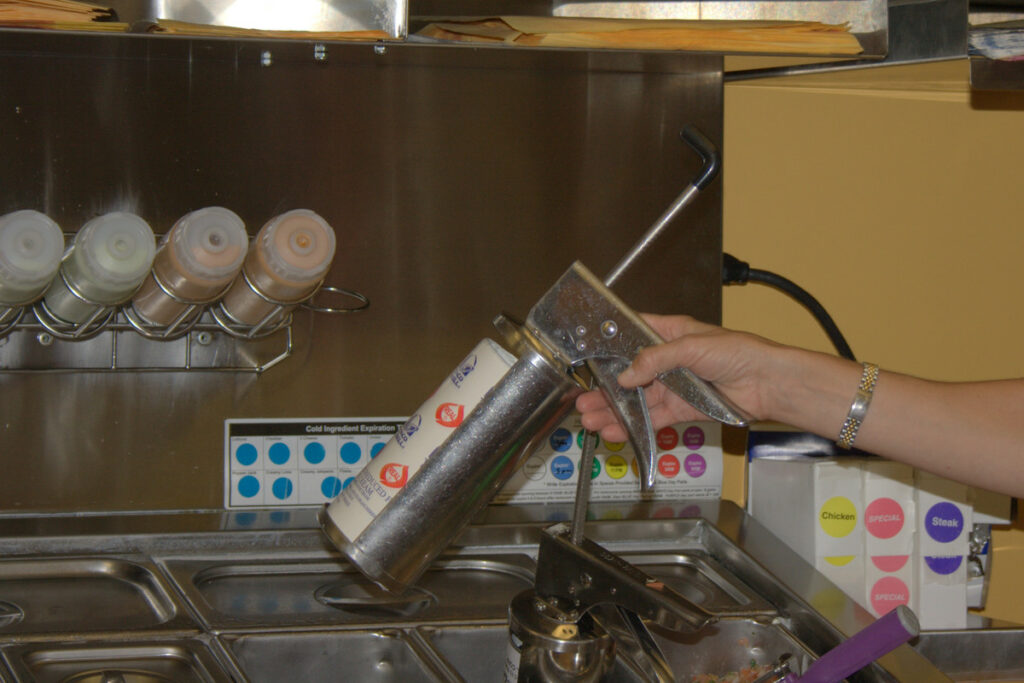 Since we're talking about Taco Bell's sour cream, it's worth mentioning the 'Taco Bell Sour Cream Gun.'
You might not have heard of it, but this handy tool is used by Taco Bell employees to dispense their signature sour cream, making it a staple in the chain's kitchens.
It really is a caulking gun-like device that squeezes out the sour cream from a canister.
It seems like this has become a thing, as people have been trying to figure out how to get their hands on one.
If you absolutely have to have one, check out this Reddit thread where they give you some great ideas on where to get one.
If you want to see it in action, check out the video below.
Before You Go
Taco Bell's sour cream is truly a unique and it's easy to see why people love it so much.
Not only does it have its own signature recipe, but the chain even has its own tool for dispensing it.
While it sucks that it's not available for purchase in stores, Breakstone's might be the closest match to its flavor.
If you enjoyed this article, be sure to check out some of our other topics