Sports Stuff
If the boy is into sports, then there are so many sports related gifts that you can consider.
Basketball
Basketball is by far one of the most popular sports in America. Maybe the 13-year old boy has an affinity for this awesome game.
Basketballs – A ball is a great gift to get. Having your own basketball means he will be able to practice at home or at the gym, without worrying about borrowing someone's ball. When choosing one, try and find out what type of court he will be playing on, whether indoor or outdoor, remember to choose the right ball according to the court type.
Basketball Hoop – If the kid is looking at developing his game or wants to shoot around at home, then the basketball hoop is a good idea. It will not only help him get better at the game, as he will spend hours shooting on the hoop, but it will also encourage him to be outside and active.
Basketball Jerseys – You can consider a basketball jersey, especially one of his favorite player or team.
Some of the more popular jerseys out there are:
Carmelo Anthony
Lebron James
Kobe Bryant
Kevin Durant
Derrick Rose
Football – Nothing beats throwing around the pig skin with family or friends. Good way to get his football career in full swing.
Football Gear – If he is into Pop Warner football or plays at school, then you may consider football gear such as cleats, helmets, gloves or padding. These are essential for the sport and if he is missing any of these things, getting some as a gift will make him pretty happy.
Football Jerseys – If he has a favorite football team or player, you could consider getting a jersey.
Skateboard
Kids this age love to skate and you know getting him a new board he will certainly make use of it. This is a pretty good gift, especially if you get the skateboard he has been dreaming about.
Surf Board/Boogie Board
If he enjoys the beach and shows an interest in getting into surfing, you could get him started on a boogie board or a junior surf board.
Bicycles
Which kid doesn't like to ride? A new bicycle will have him out on the road in no time. He will be able to ride with friends and have a sense of freedom being out on the road.
Scooters
Scooters are pretty cool and it will provide hours of fun.
Paintball
Shoes
That 13-year old boy is entering his "cool stage" and as such, he will generally want what is in style and what looks good.  You need to keep that in mind if you are thinking about buying shoes for the little man.  You will definitely want something that is in style and will look cool on his feet.
Vans

Vans are some of the most popular footwear on the planet right now. These shoes were originally created for skaters, but the awesome design and looks of the shoes have thrust them into the mainstream.
Popular Vans shoes to consider are: the Classic Slip On, the Authentic, the Chukka Low and the Old Skool just to name a few.
DC Shoes
DC shoes are similar to Vans, as they have the same beginning and are extremely popular with teens. If he really is into skating, then he will appreciate them even more.
Converse Chuck Taylors
This old school/classic shoe is still around and is a nice option if you are looking for a gift for that 13-year old boy. What makes Chucks so awesome is that they are pretty simple, can be worn with just about anything and the variety of colors is pretty out there. They are also very inexpensive, so a good buy if you ask me.
Basketball Shoes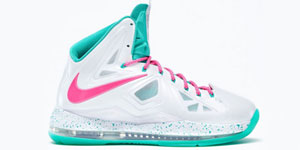 Lebron James – If the kid is into basketball and is a big Lebron James fan, then he is definitely going to want a pair of Lebron James sneakers. These are considered to be the Holy Grail of basketball shoes not just by their performance, but also the way they look. These are great shoes to get, even though they are on the expensive side.
Kobe Bryant – People either hate or love Kobe Bryant. When it comes to basketball shoes, kids love his shoes and many of them feel like the "Black Mamba" (Kobe's nickname), when playing with them on the court.
Kevin Durant – Durant is one of the best players in the NBA and his shoes from Nike are highly rated amongst sneaker heads and young kids across the country. Once again, if the boy is a big Durant fan or loves basketball, these would be a good gift option.
Jordan's – Years after his retirement, Michael Jordan sneakers are still the popular shoe options. With all of the re-releases and current Jordan brand offerings, there were a lot of the shoe options available. You will find that Jordan's are on the expensive side and they can be a problematic to get.
Clothing
Forget the tube socks!!!! At 13, boys are not really interested in clothes, unless it is something they consider cool.
Baseball Caps
You can consider getting snapback caps of their favorite sports team. These are very popular and this is something he will appreciate, especially if it is a cap he's wanted for a while.
Books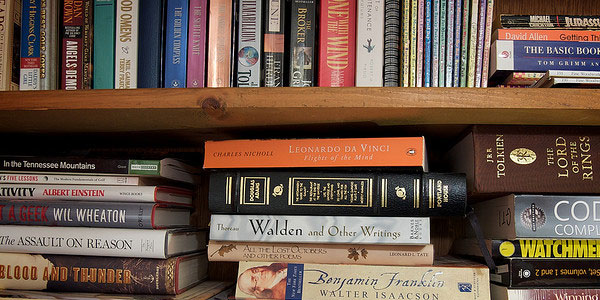 Do kids still read? With all the tech gadgets, internet, Facebook and Twitter, it seems as less kids are reading. However for those who still enjoy a good book, there are a ton of book options available.
Consider Book Options Such as
The Hunger Games series by Suzanne Collins
Inferno: Chronicles of Nick by Sherrilyn Kenyon
The Angel Experiment by James Patterson
Artemis Fowl series by Eoin Colter
The Peculiar by Stefan Bachman
Stormbreaker series by Anthony Horowitz
The Maze Runner series by James Dashner
The Heir Chronicles by Cinda Williams Chima
Also Try Classic Books
The Great Gatsby by F. Scott Fitzgerald
The Catcher in the Rye by J.D. Salinger
Treasure Island by Robert Louis Stevenson
Catch 22 by Joseph Heller
A Raisin in the Sun by Loraine Hansberry
Gift Cards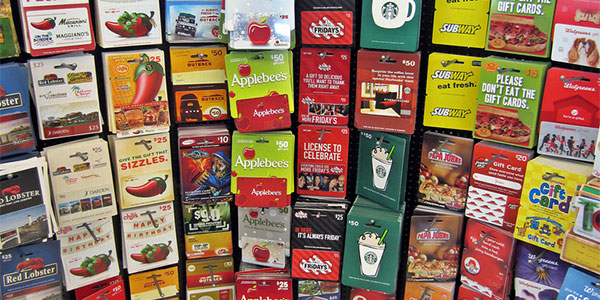 Gift cards are a great option to give to a 13 year old, as they can use it to get exactly what they want. It can be difficult choosing the right gift, especially if they have a lot of the things we have listed on the page already, or they are just difficult to shop for. With the gift card, you can set the limit on how much you would have spent on the gift and instead give the teen the power to choose what they want.
The Most Popular Gift Card Options
When taking the boys age into consideration, he will likely appreciate gift cards from some of the retailers listed below, just because these places generally have exactly what he wants.
Amazon – Amazon.com essentially sells everything and a gift card from here will give the kid tons of options.
Best Buy – Best Buy is the right place for anything techy. If the boy loves gadgets or video games, then this will be a good choice.
Gamestop – If the 13-year old is big on video games, then Gamestop is paradise. He will be able to get everything there from systems, games, accessories and a bunch of other things.
Xbox/PS3 Gift Card – Depending on what system the 13-year old has, these  cards can be a good gift idea. He will be able to purchase full games, game add-ons and so much more via XBOX Live or the Playstation Network.
Itunes – If the boy is an owner of an Ipad or Ipod, you could give him a gift card to purchase music, apps, tv shows or movies. This could also be a nice complimentary gift to go along with one of Apple's tablets or MP3 players.
Visa/Amex/Mastercard Gift Cards – These cards function just like a debit card and it can make a 13-year old boy feel like a million bucks being able to swipe his own card. Fill these gift cards up with whatever denomination you like, but be aware that there may be some fees associated with its use.
Walmart/Target/K-mart – All these big box stores are massive and should carry something the boy will be eager to purchase.  You will find everything there that we have mentioned in this guide and maybe he will find something that's very interesting.
Gift Cards from Food Establishments
Kids love to eat and you can never go wrong with giving them a gift card for food.  Check out popular options below.
Popular Food Chains – TGIF, Applebees, Chili's, Cheesecake Factory, etc.
Fast Food – McDonalds, Burger King, Subway, Taco Bell, Cold Stone Creamery, Chipotle, etc.
Local Restaurants – Also look at some of his favorite local restaurants around town. Many of these establishments also offer gift cards.
Gift Cards for Clothes/Shoes
At 13, the young boy will be conscious of what he is wearing to school or out with his friends. As I mentioned above, clothes can be a good option, but it can be difficult shopping for the teen, especially if you do not know his style or what he likes. The best way to avoid the hassle is by giving him a gift card to go and pick out exactly what he wants.
Clothing – American Eagle, Aeropostale, Abercrombie and Fitch, H&M, Hollister, Macys and others.
Shoes – Footlocker, The Athletes Foot, Champs Sports, Footaction, Vans and DC Shoes are a couple stores you should consider when picking out gift cards.
Movies
Everybody loves the movies, no matter what age. You can't fail with a gift card for the movies.  All you need to do is load it up so that he can see one or multiple movies and also remember to take into account money on the gift card for snacks, drinks and popcorn!
Money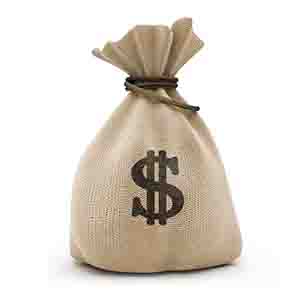 If you are all out of options, then nothing beats good ol money. At 13, the boy will be more than capable of buying whatever he wants with the cash that you give him as a gift. Money is easy, as it takes a lot of the guessing and wondering from the gift buying process. Nonetheless, I put this as one of the last options, just because it is still better to give a gift than money. There is something exciting and exhilarating about receiving something wrapped up. There is that guessing and wondering what exactly could be inside that nicely wrapper present.