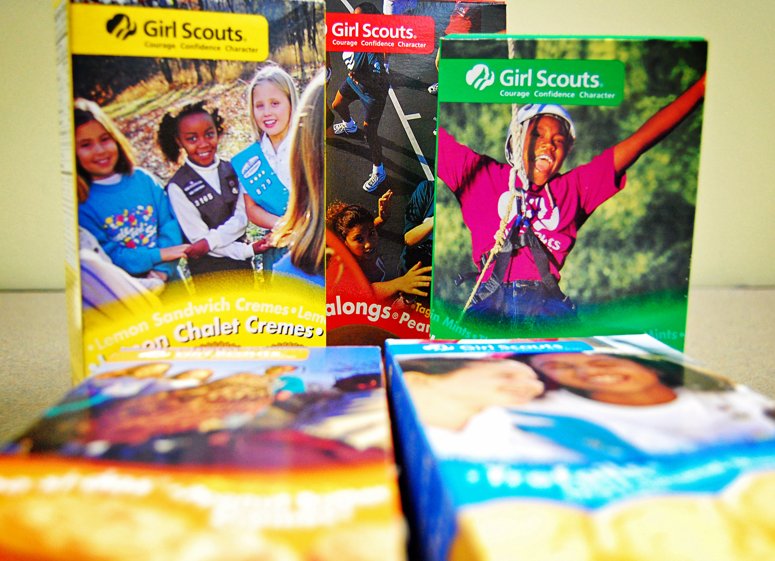 Everybody loves Girl Scout cookies! When the season comes around, you just have to throw that diet out of the window and indulge in absolute deliciousness. If you landed on this page, I am pretty sure that you are planning on hoarding and storing a good amount of Girl Scout cookies. So, you want to know if they can be kept in the freezer and if so, for how long? Well the answer is yes, you can freeze Girl Scout cookies and I am going to show you how to do it below.
Why People Freeze These Cookies?
As stated above, Girl Scout cookies are like crack in a box. It is really hard to just eat one and you will just constantly consume them, but sometimes you have to put a stop to your cookie habit and keep some for later.
You often find that as a way to satisfy their craving for Thin Mints, Tagalongs and Samosas, some people will opt to freeze the cookies. So it is possible to freeze them and you know what? If done properly, you should be able to keep the unopened packages for up to a year. So now you are able to get your Girl Scout cookie fix throughout the year.
How to Freeze Girl Scout Cookies?
Freezing Girl Scout is pretty simple and you really do not need to make a big production of it. It will only take you a couple of minutes to get everything packed and ready for the freezer.
Step 1
You are going to need all the boxes of Girl Scout cookies that you have been hoarding for the past couple of days.
Step 2
For easy storage, it is a good idea to take them out of the box. You will be able to fit more inside the freezer than having these bulky boxes just sitting there.
Step 3
If you have any unopened packages, you might want to use plastic wrap and cover them. For all the other sealed bags, there is no need for you to wrap or cover them.
Step 4
What you will want to do now is place them inside of a heavy duty freezer bag. These bags should be able to hold a good amount of cookies in them. If you do not have any freezer bags, you could also place the packages inside of an airtight freezer container.
Remember, you can keep Girl Scout cookies for up to a year in the freezer. If the packages are open, it is better to eat them off as soon as possible, or store them in the freezer for up to two months.
Thawing Them Out
Now, if you love to live on the wild side, you could actually just eat the Girl Scout cookies straight out of the freezer. They make for a nice crisp/ cool treat and some people are just too addicted to them to let them thaw out properly.
When it comes time to thawing out Girl Scout cookies, the process is actually pretty easy. All you have to do is just let them sit at room temperature, until you are ready to enjoy them. This is going to take only a couple of minutes and then you should be able to enjoy on your favorites from thin mints, samosas and more.