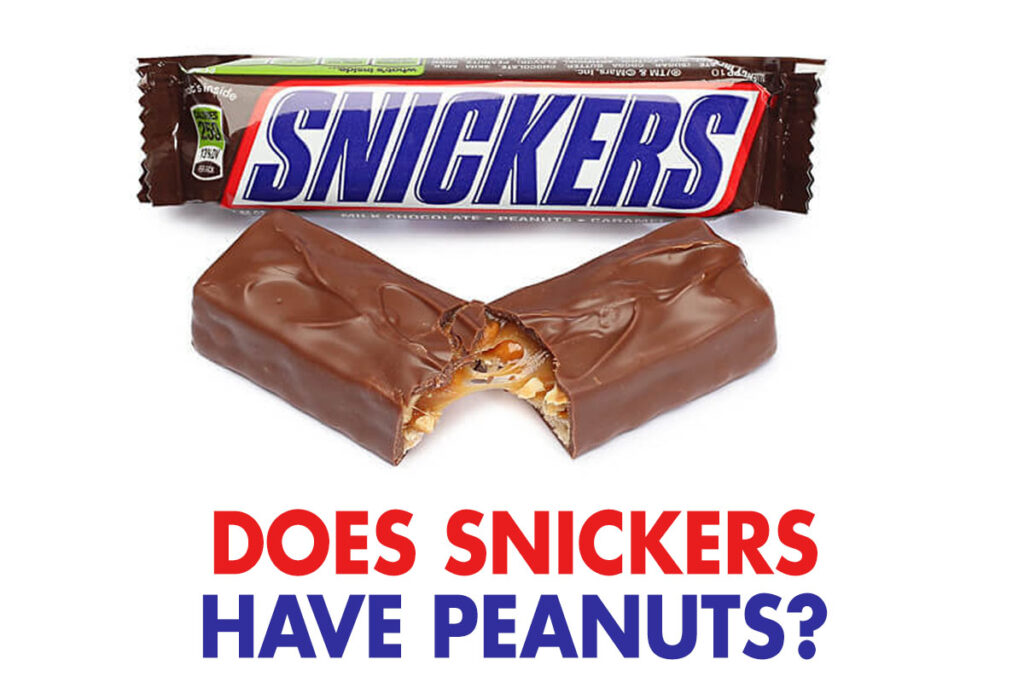 Craving something sweet? Reach for a Snickers!
But before you take a bite, you might be asking yourself if this chocolate bar contains peanuts?
The answer is yes; Snickers have peanuts in them.
But what about other nuts and others allergens? Don't worry, we've got you covered! In this article, we dive into the ingredients of Snickers and provide a complete rundown of what you can expect in each bite.
So, let's explore the makeup of this candy bar.
Are There Peanuts in Snickers Chocolate Bar?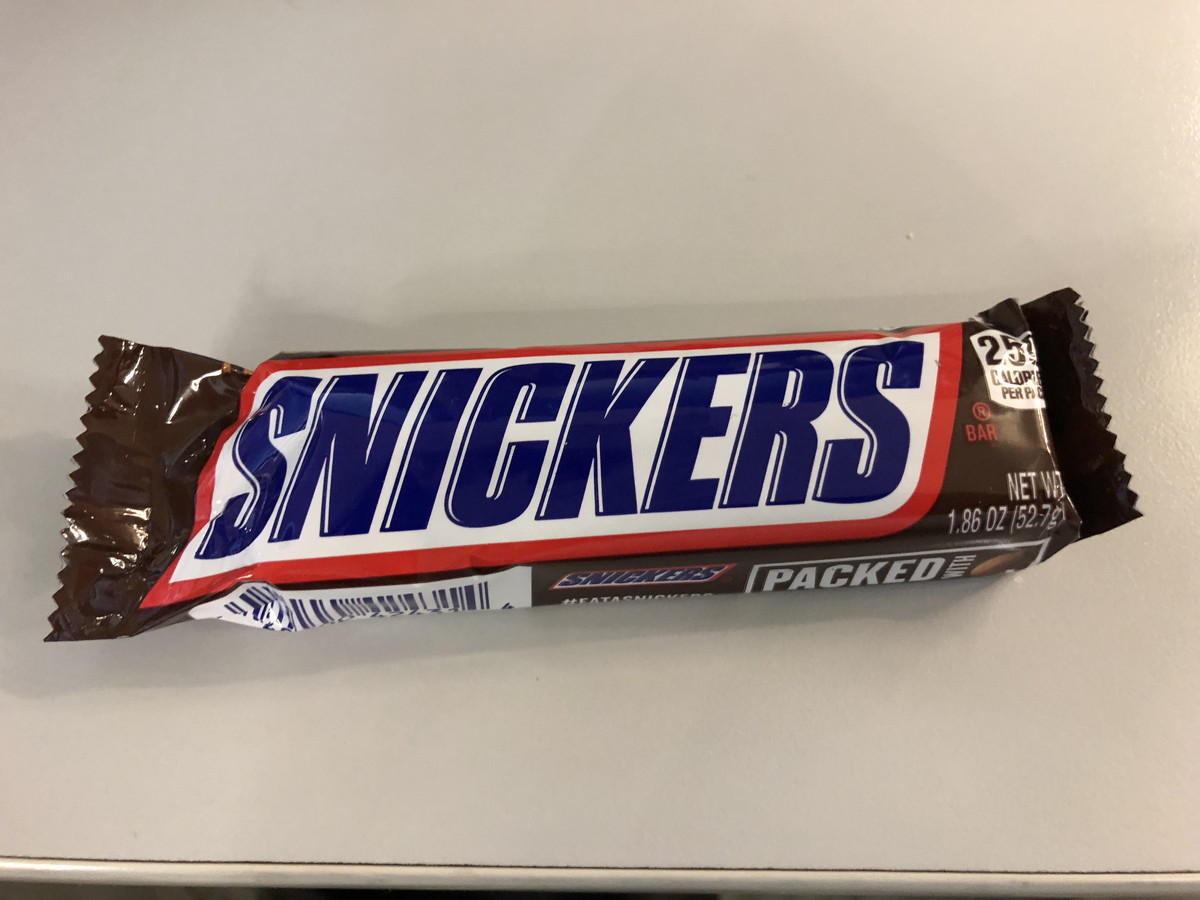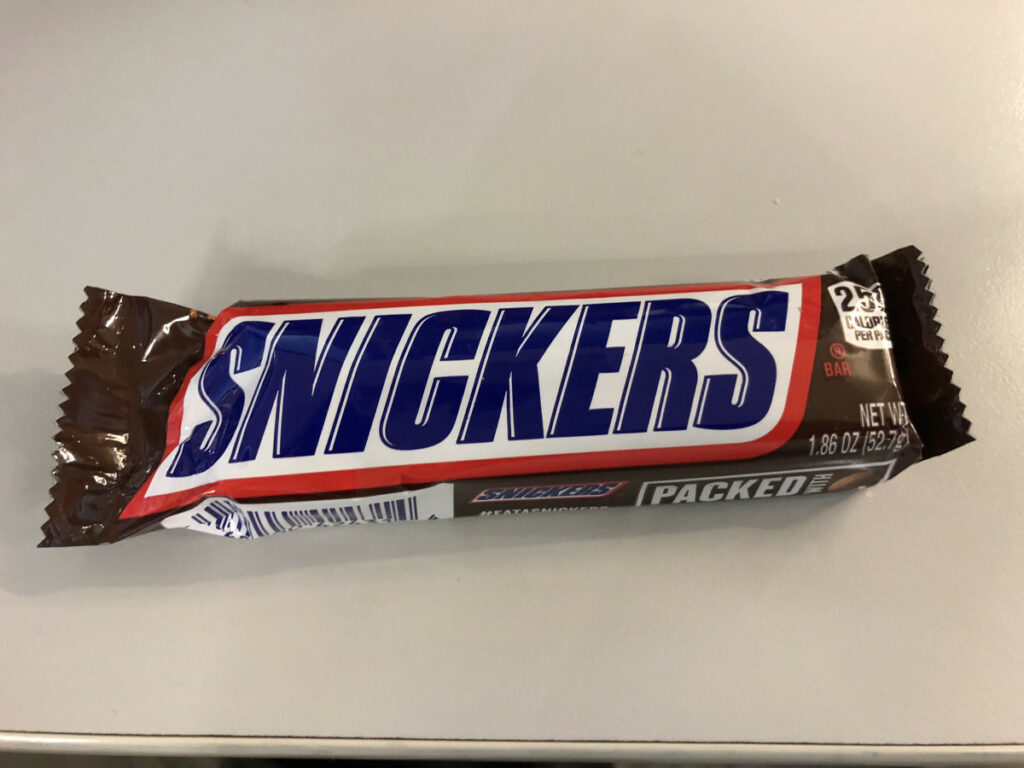 Yes, there are peanuts in a Snickers chocolate bar.
if you take a look at the Snickers ingredient list (below), you will see peanuts listed as one of the key ingredients.
---
---
Snickers Chocolate Bar Ingredients List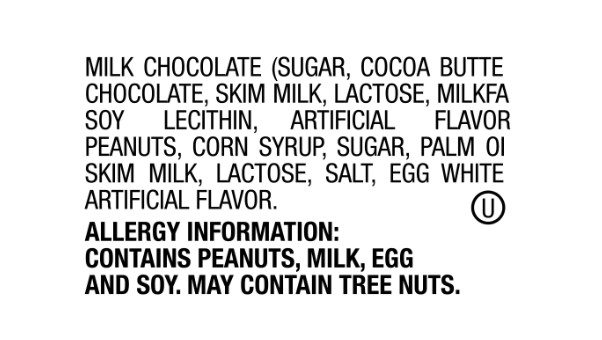 INGREDIENTS: Milk Chocolate (Sugar, Cocoa Butter, Chocolate, Skim Milk, Lactose, Milkfat, Soy Lecithin), Peanuts, Corn Syrup, Sugar, Palm Oil, Skim Milk, Lactose, Salt, Egg Whites, Artificial Flavor.
CONTAINS PEANUTS, MILK, EGG AND SOY. MAY CONTAIN TREE NUTS.
Aside from including peanuts, there is an allergen warning that it may contain tree nuts.
What does "may contain tree nuts" mean?
What Does May Contain Peanuts Mean on the Snickers Bar?
---
---
If you see the warning "May Contain Tree Nuts" on a Snickers label, it means that the product was made in a facility where tree nuts are used, so there may be traces of the allergen in the product.
The FDA has strict guidelines about allergen labeling on food products, and the "may contain" label is no exception. According to their website, the "may contain" label is used to warn consumers that the food product was manufactured on shared equipment and may have trace amounts of an allergen.
This means that while the product is not supposed to contain the allergen, there is a chance of cross-contamination during preparation.
It's important to take these labels seriously, especially if you have a tree nut allergy, as consuming the product could potentially result in an allergic reaction.
It's also important to note that even if you have consumed a product with this label in the past without any adverse effects, there is still a chance that you may have an allergic reaction if you consume the same product again. To be on the safe side, it's best to avoid products that carry this warning if you have a tree nut allergy.
Snickers Allergy Info
We know that Snickers contains peanuts and "may contain nuts", but what about other allergens?
The label also indicates that milk, egg, and soy are present. If you have any sensitivities or allergies to these ingredients, then you should avoid a Snickers bar.
It is important to always look at the look at the ingredient list and allergen warnings on food labels to know what you are consuming.
Before You Go
There you have it! Snickers does contain peanuts and if you are allergic, then this chocolate bar is not far.
Aside from peanuts, Snickers may include tree nuts and also has other allergens such as milk, egg and soy.
If you want to know about the presence of peanuts in other popular chocolate bars and foods, you can check out my other articles: