Looking for some really amazing Wreck It Ralph cake ideas?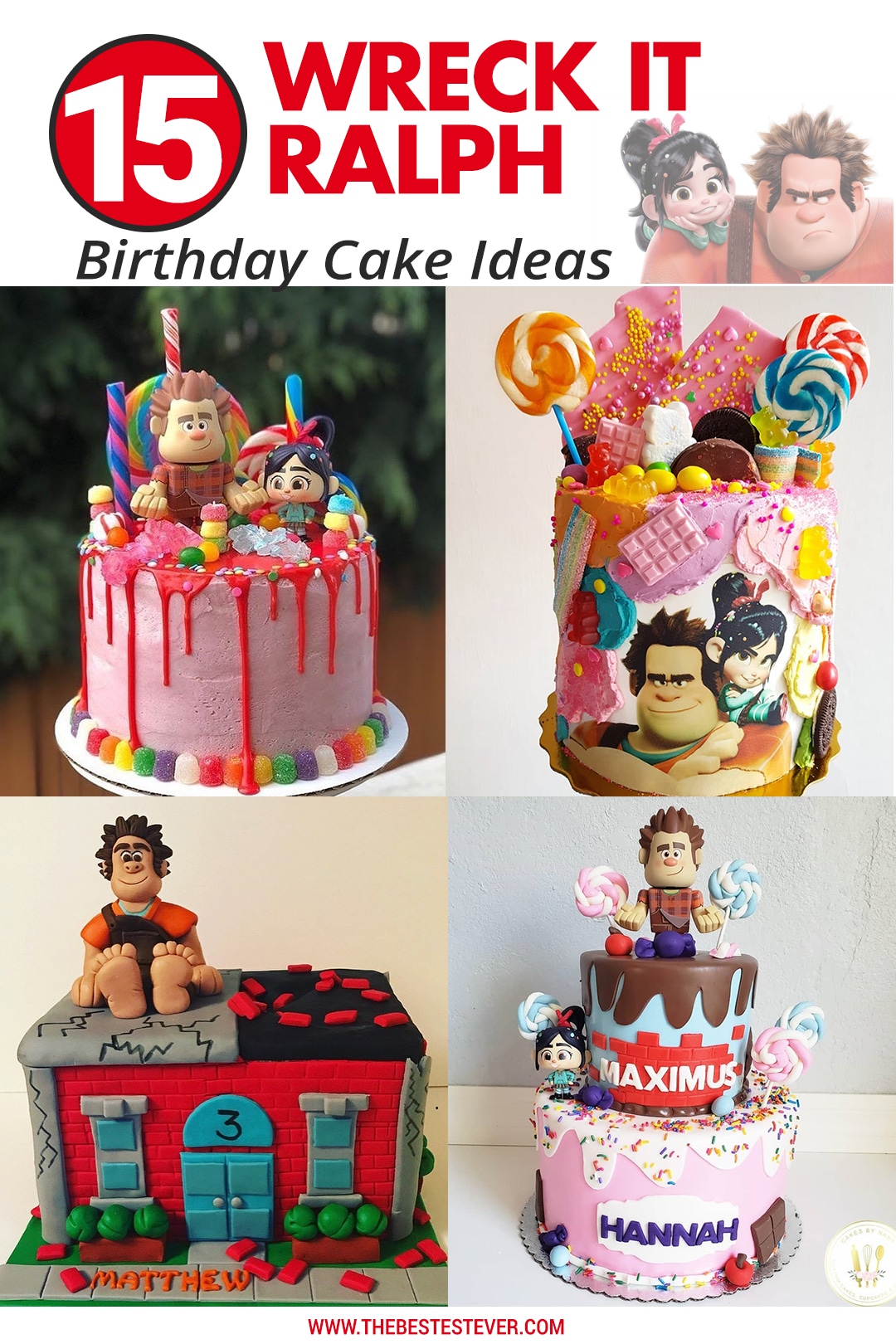 Well, you are in the right place.
Today, I am going showcase 15 amazing Wreck It Ralph Birthday Cake designs, that are going to perfect for your little one's upcoming party.
So, let us jump right into it.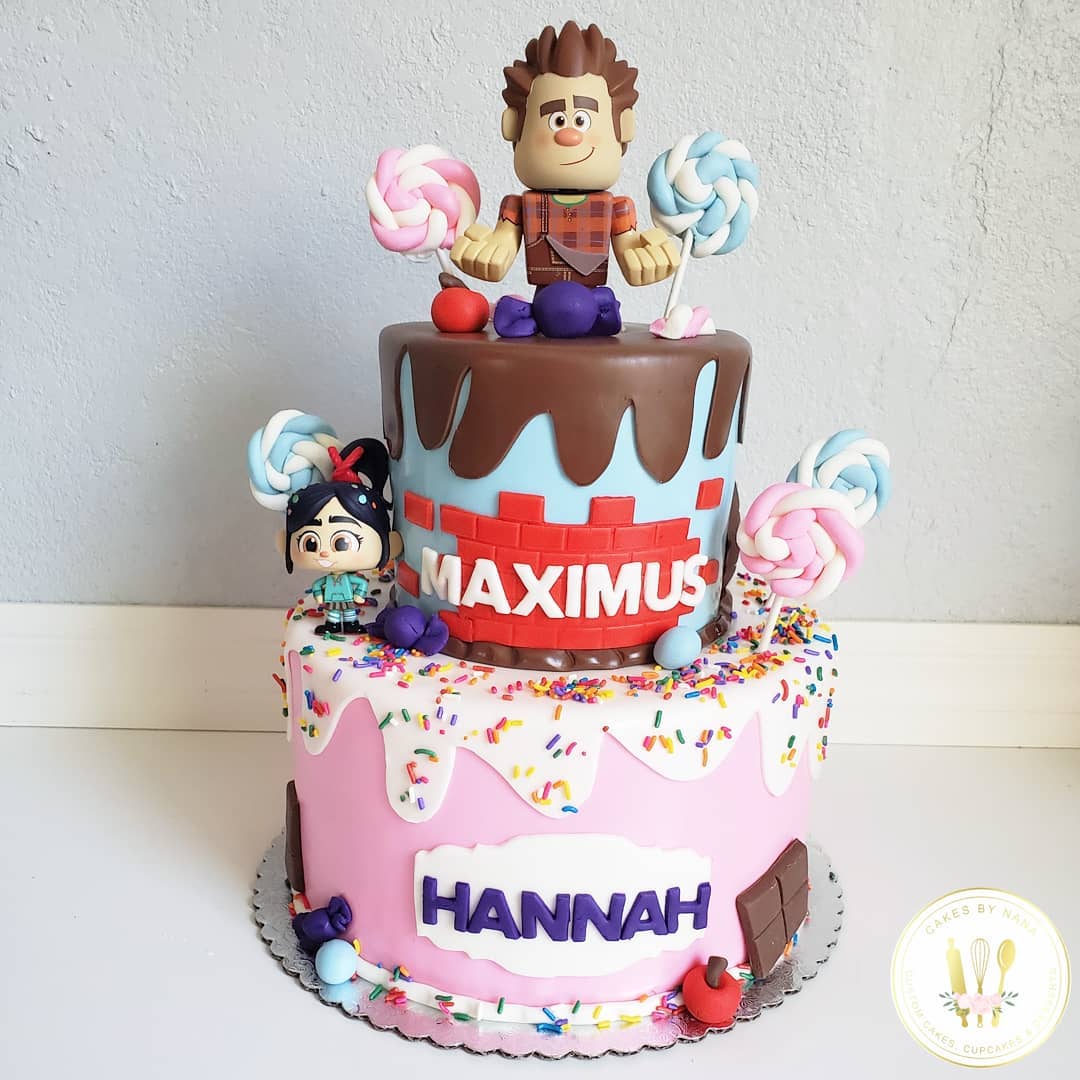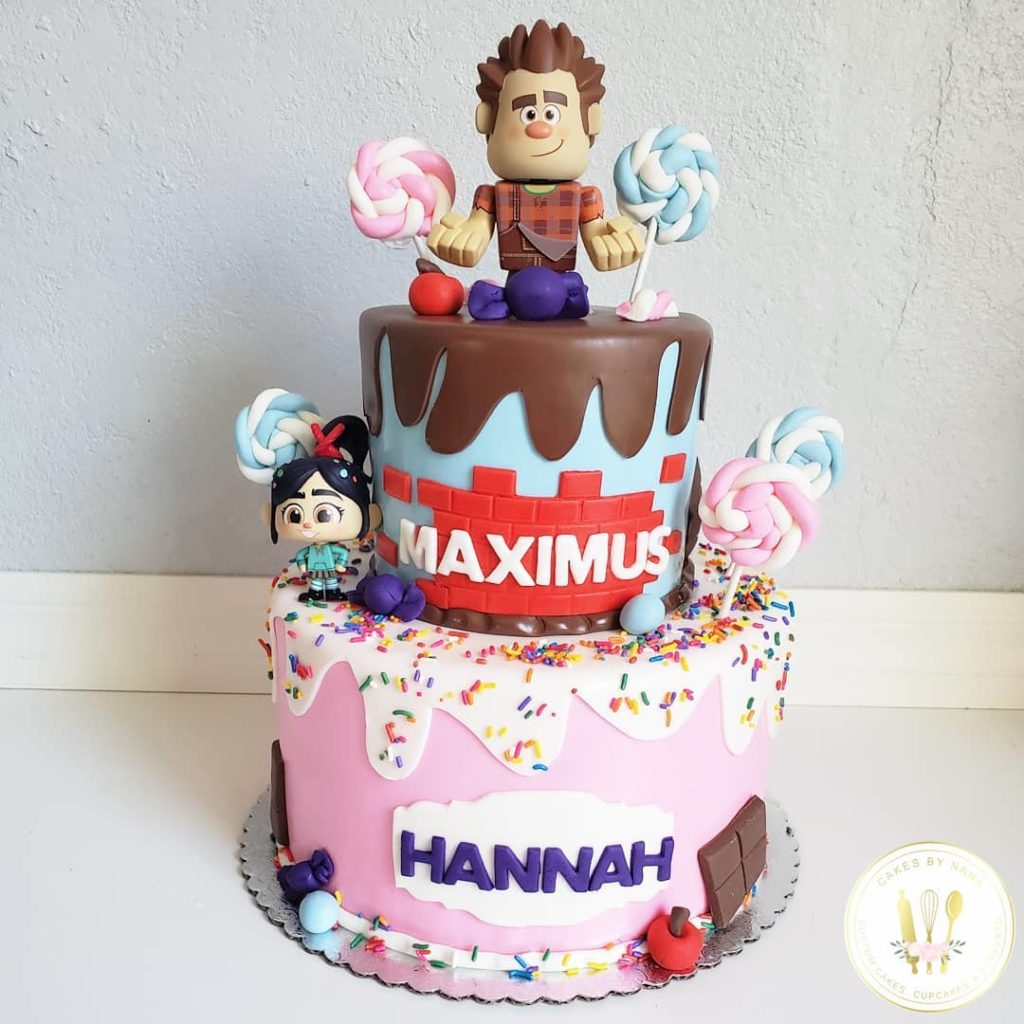 When you want that perfect Wreck It Ralph Cake design, the best way to make that happen is by simply incorporating all the elements of the movie that kids love into one big sweet treat.
Cakes by Nana does this really well. They took Ralph and Vanellope and placed them in a sugary setting that felt like they were right at home.
The key to a good design is creativity and giving the kids what they want.
---
---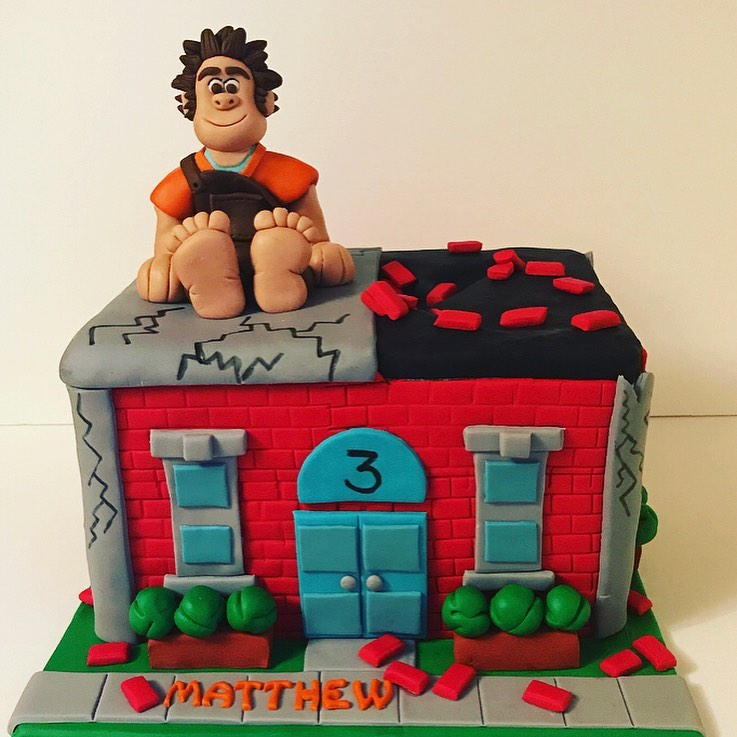 If you are looking for a creative way to bring Ralph to life, then create a brick cake, with him sitting on top is the way to go.
Fans of the movie know that Ralph loves breaking bricks.
A brick cake will have him right in his element and the kids will think it is oh so cool!
---
---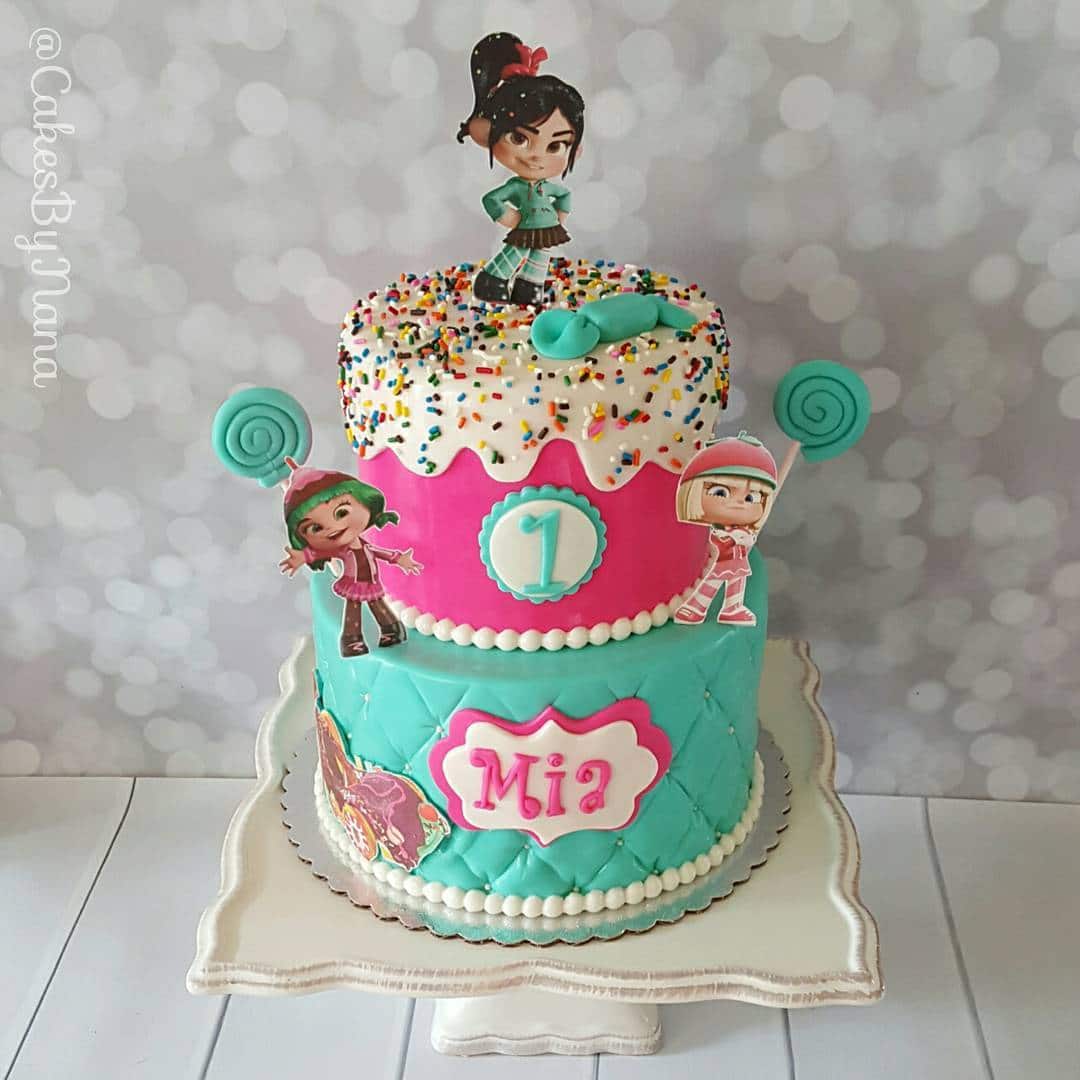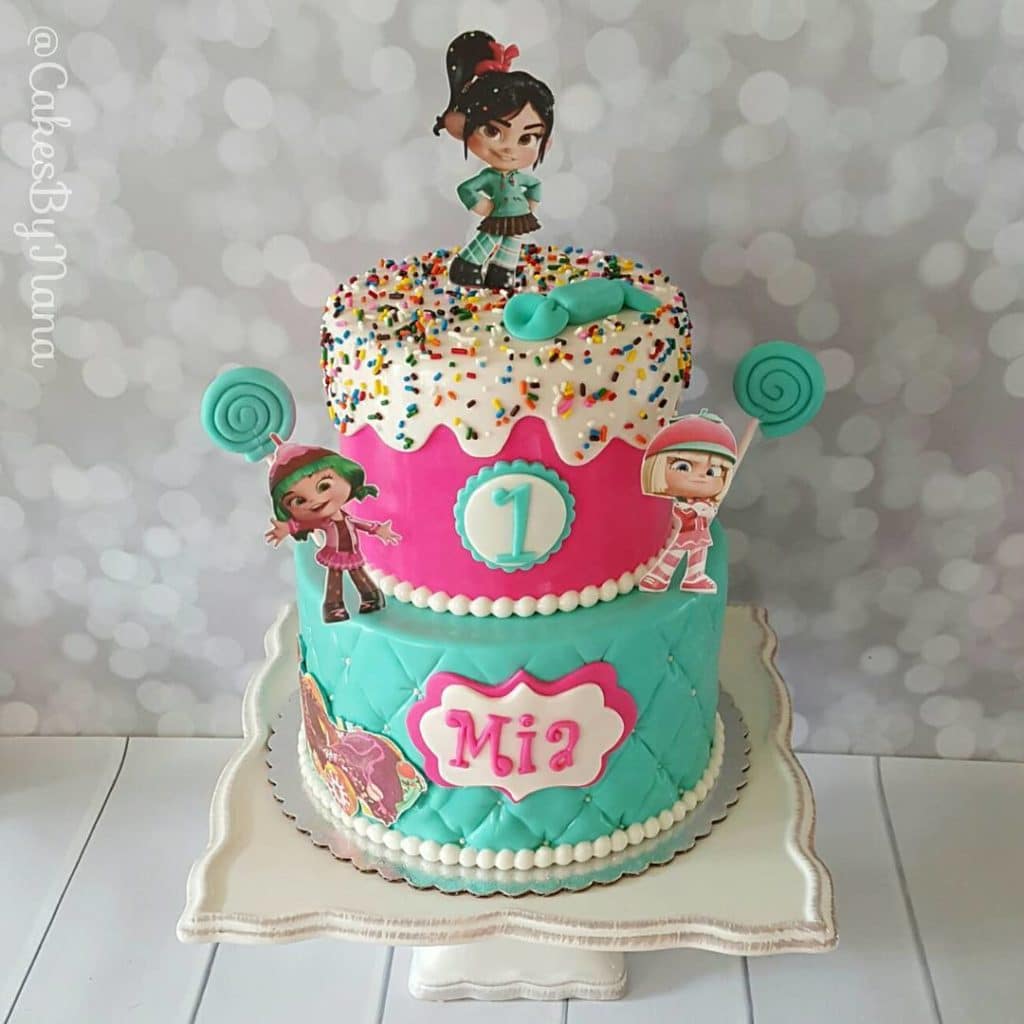 If you are looking for a something that a little girl would love, then a Sugar Rush cake is a great option to consider.
Throw in the loved Sugar Rush characters of Vanellope von Schweetz, Taffyta Muttonfudge and Candlehead in a nicely colored cake and I guarantee you are going to have a winning design.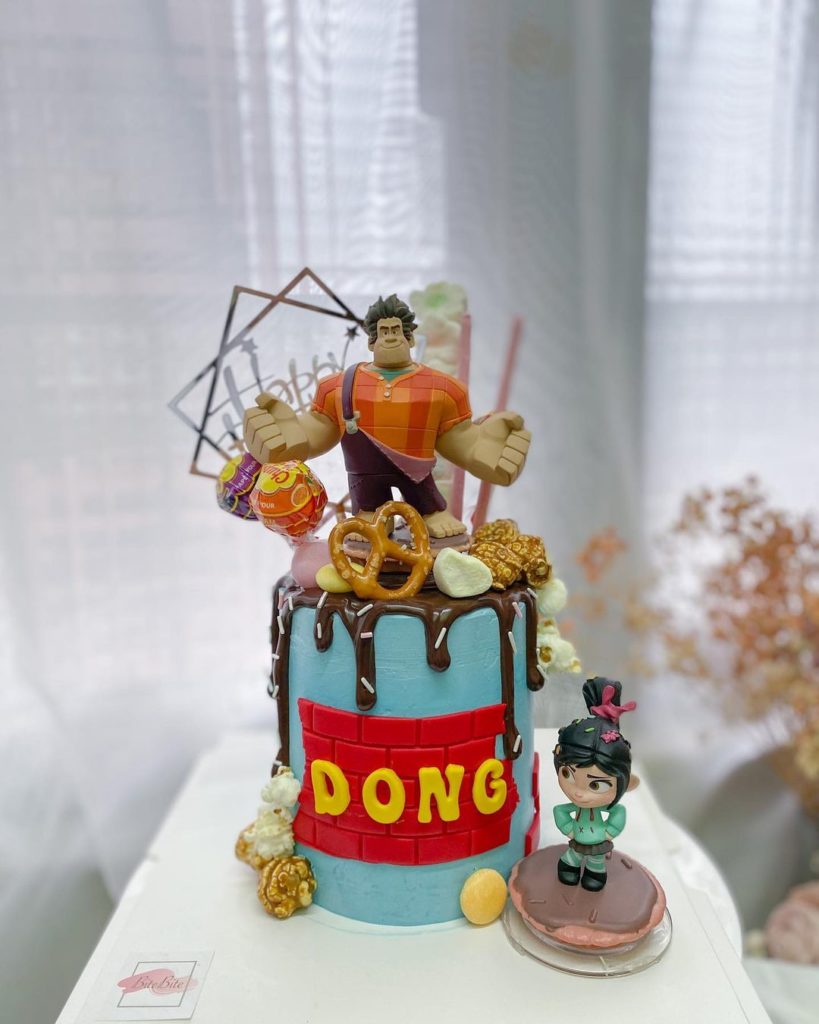 Paring Ralph with Vanellope is what you need to do if you want that perfect Wreck It Ralph birthday cake design.
These two loveable characters are the stars of the animated movie and it is a given that any little boy or girl who gets a cake with them is going to LOVE IT!
You May Like: Super Mario Cake Ideas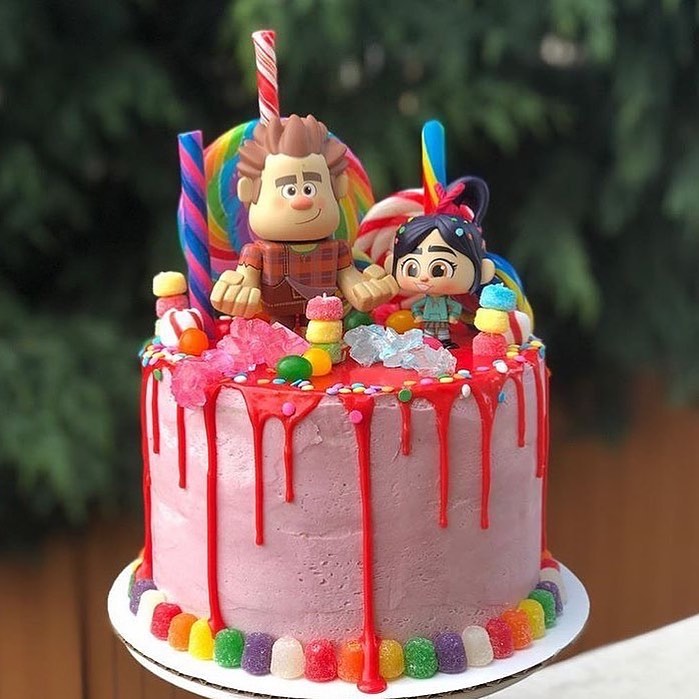 Kids love anything sweet. You can bring Sugar Rush to life, by adorning your design with nothing but sweet, delicious candy that will have the kids eagerly awaiting their slice of cake.
Throw in some toppers of Ralph and Vanellope, you will have a winning cake that is to easy to pull-off.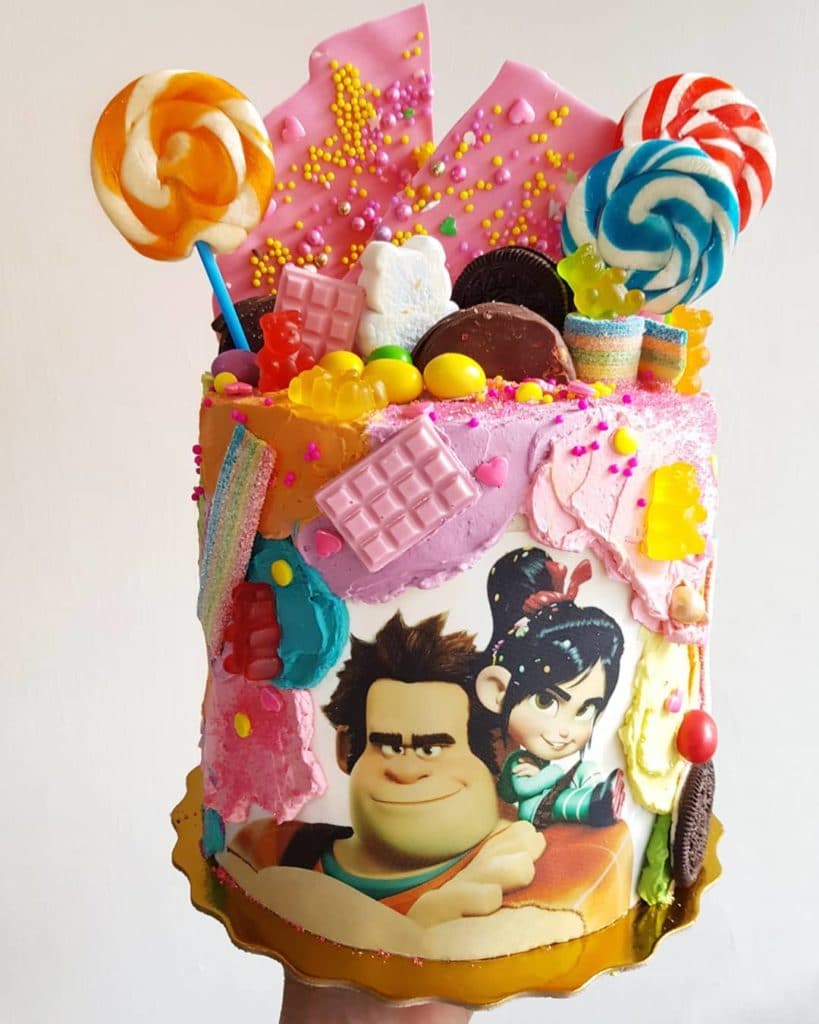 As we mentioned above, you cannot lose if you have a lot of candy on your cake.
The more, the better.
The kids will be transfixed on the cake, eager to have it cut, so they can dig in.
A nice picture of Ralph with Vanellope is all that is needed to make it perfect!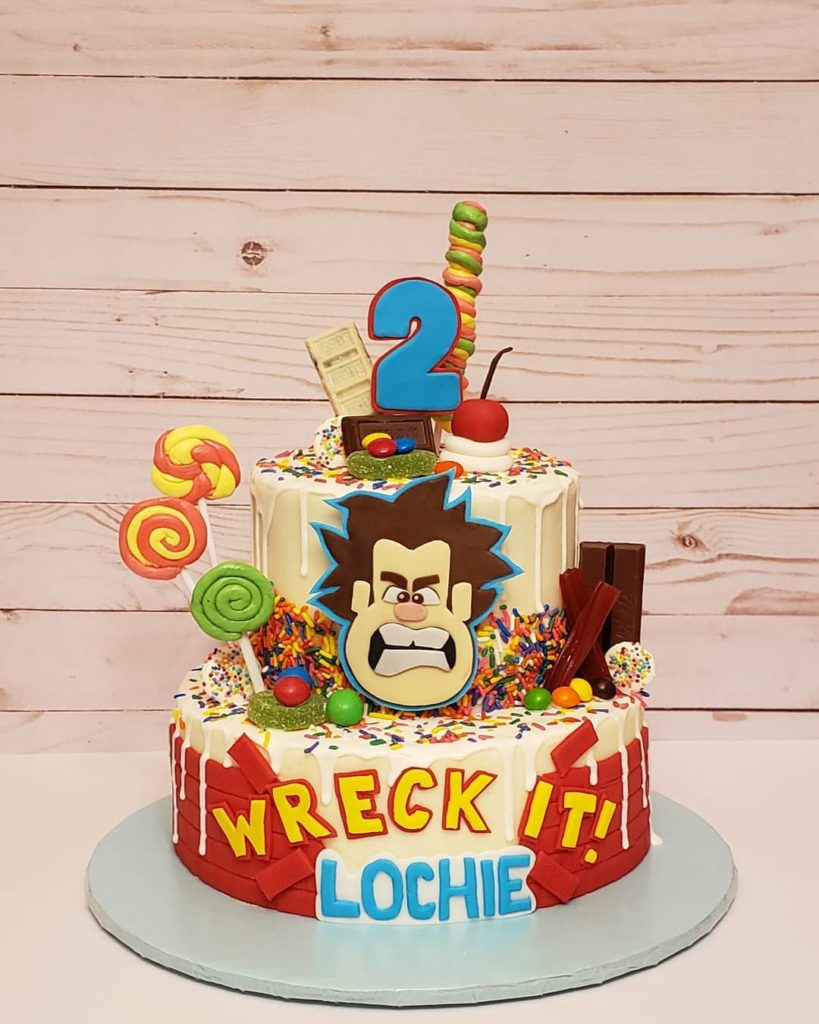 A screaming Ralph is not very terrifying and it is actually a part of what makes Ralph, Ralph.
So slap that face onto a cake stacked with candy and the kids are going to captivated by how amazing the birthday cake looks.
This is another winning design that kids will love.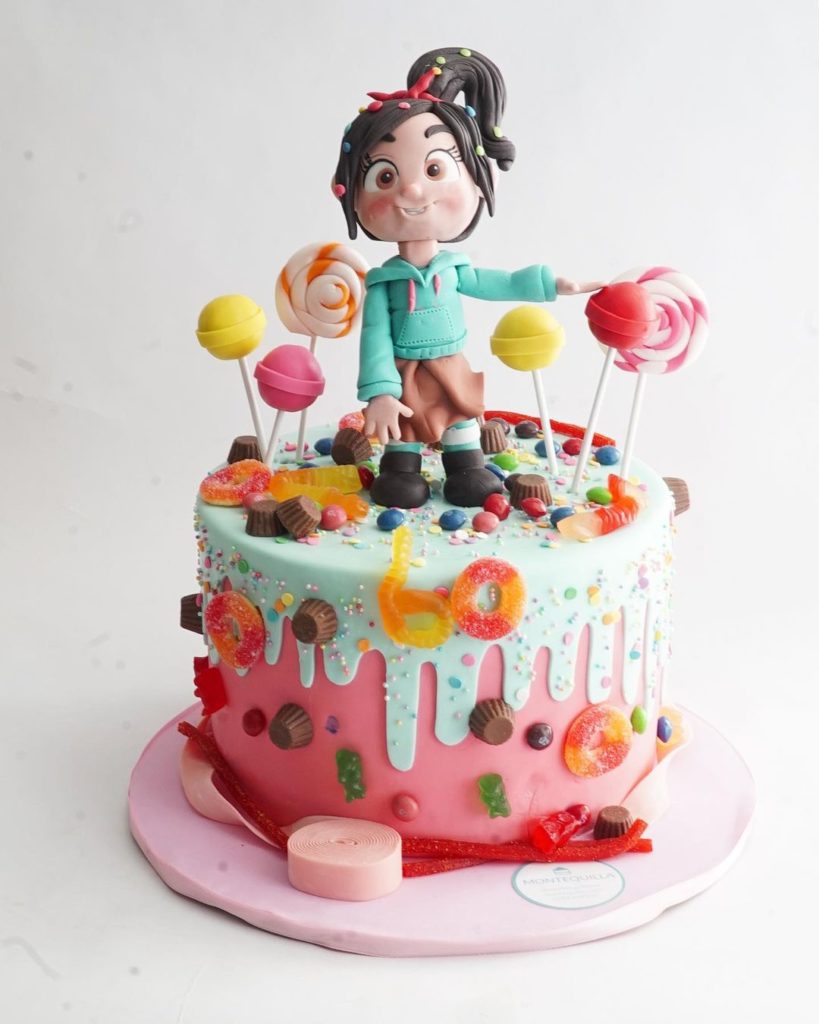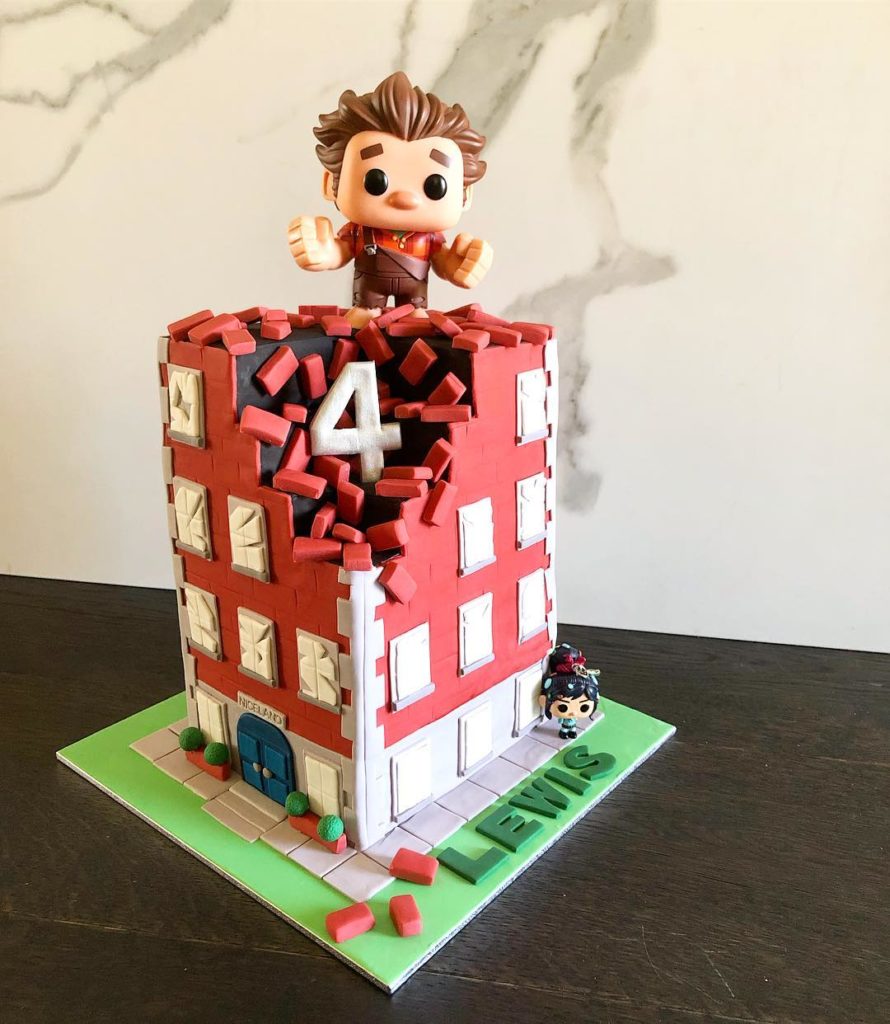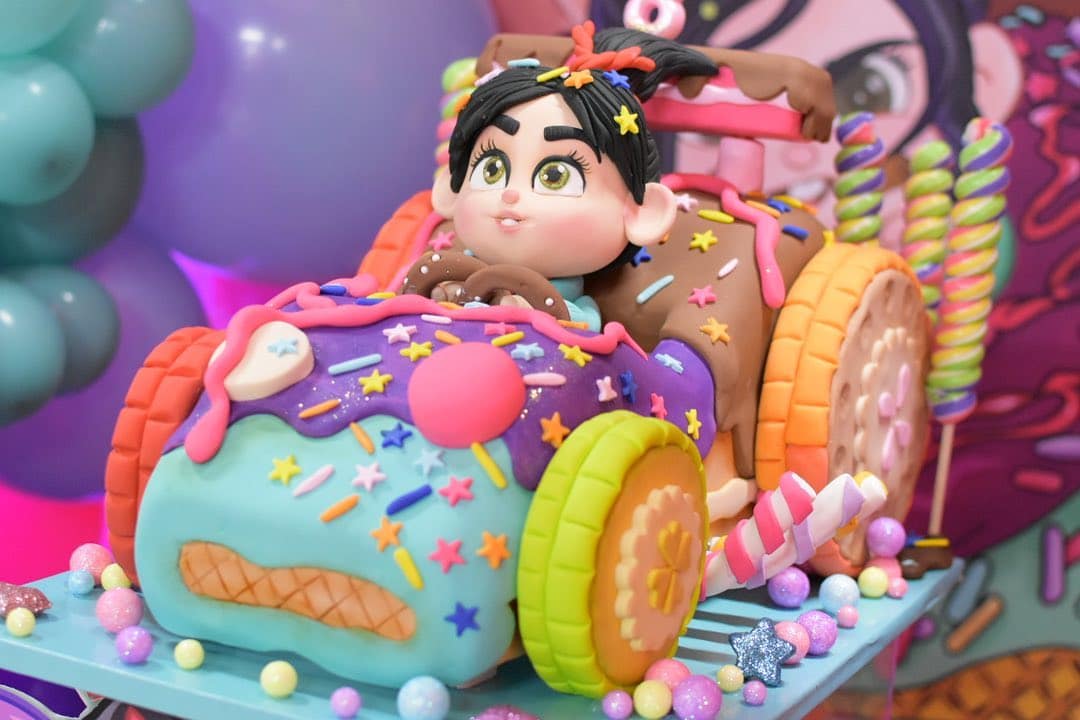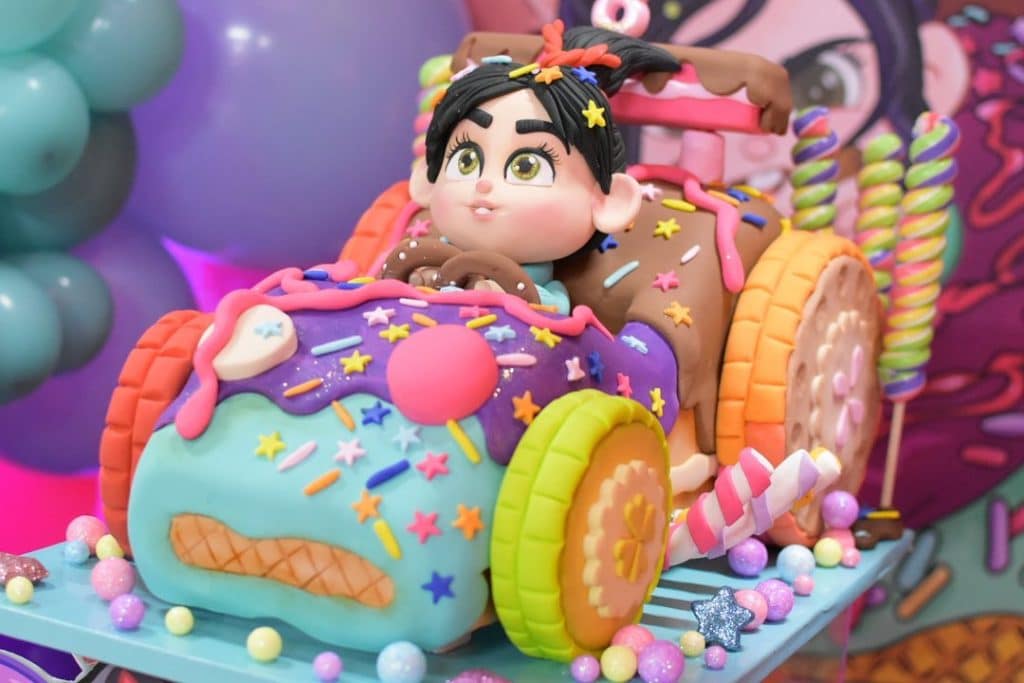 Vanellope Von Schweetzis a cute and fun character, that everyone loves!
If you really want an impressive Wreck It Ralph birthday cake, you can bring Vanellope's Sugar Rush world and car to life.
Seeing her car as a cake is going to be pretty impressive and with all that candy around it, I can guarantee that is going to be a a pretty epic birthday SUGAR RUSH!
You May Like: Pepa Pig Cake Ideas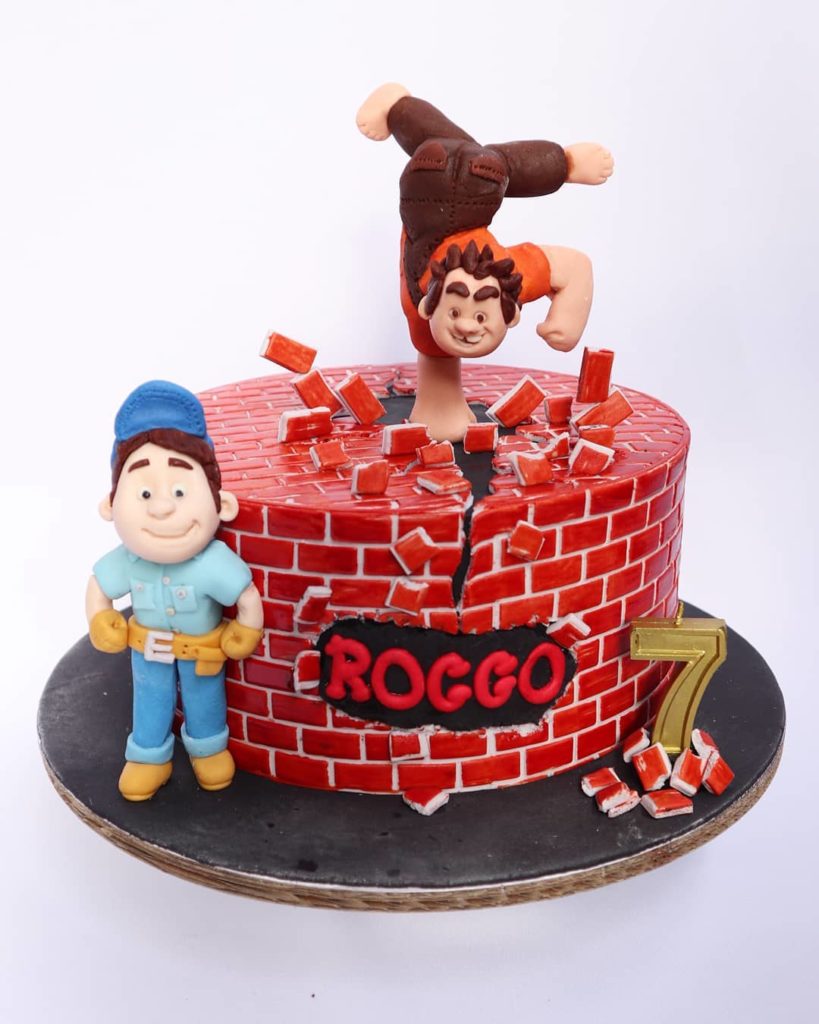 Another great Wreck It Ralph birthday cake idea is to incorporate Fix-It Felix Jr with Ralph in a cake.
Kuyaboyet crafted a nice brick cake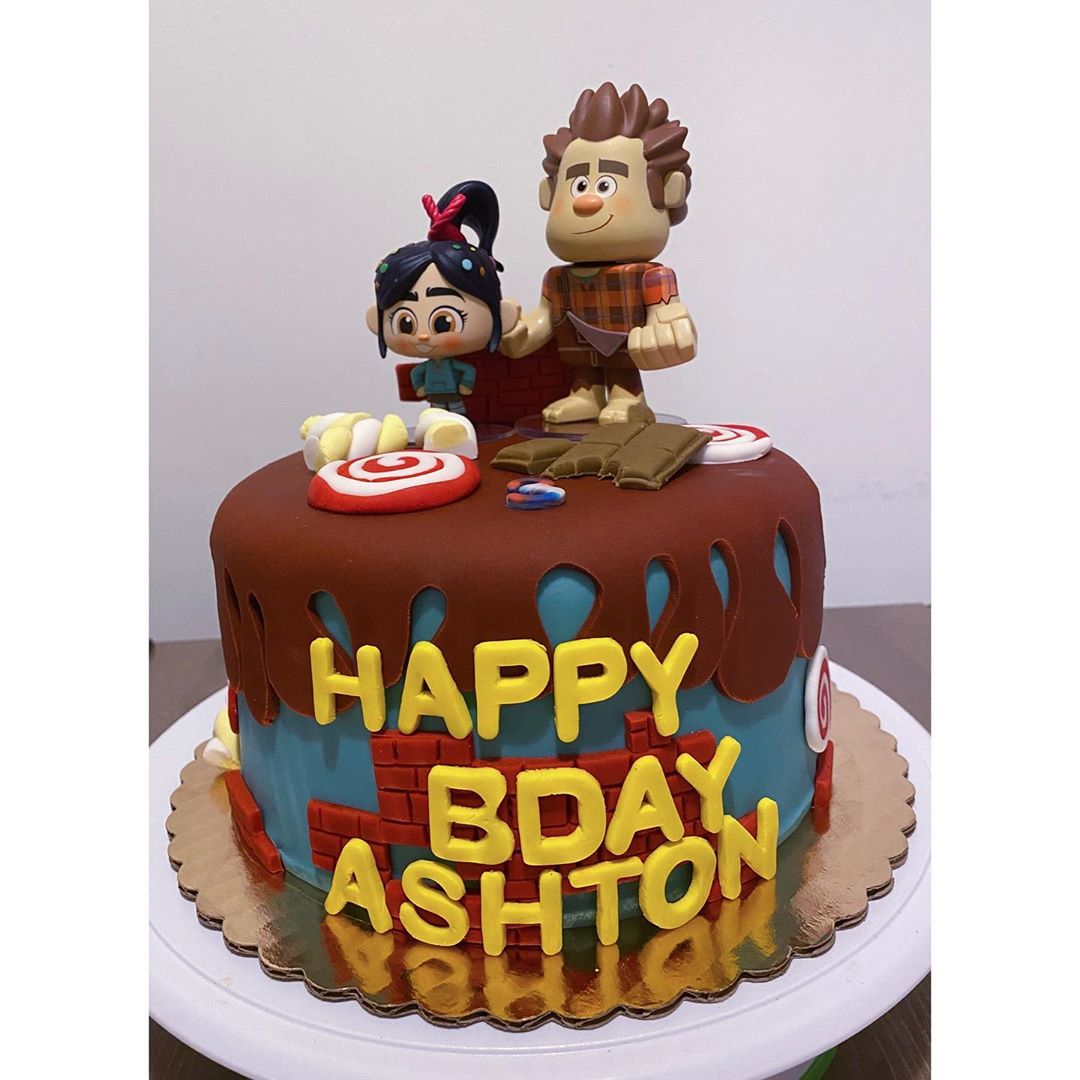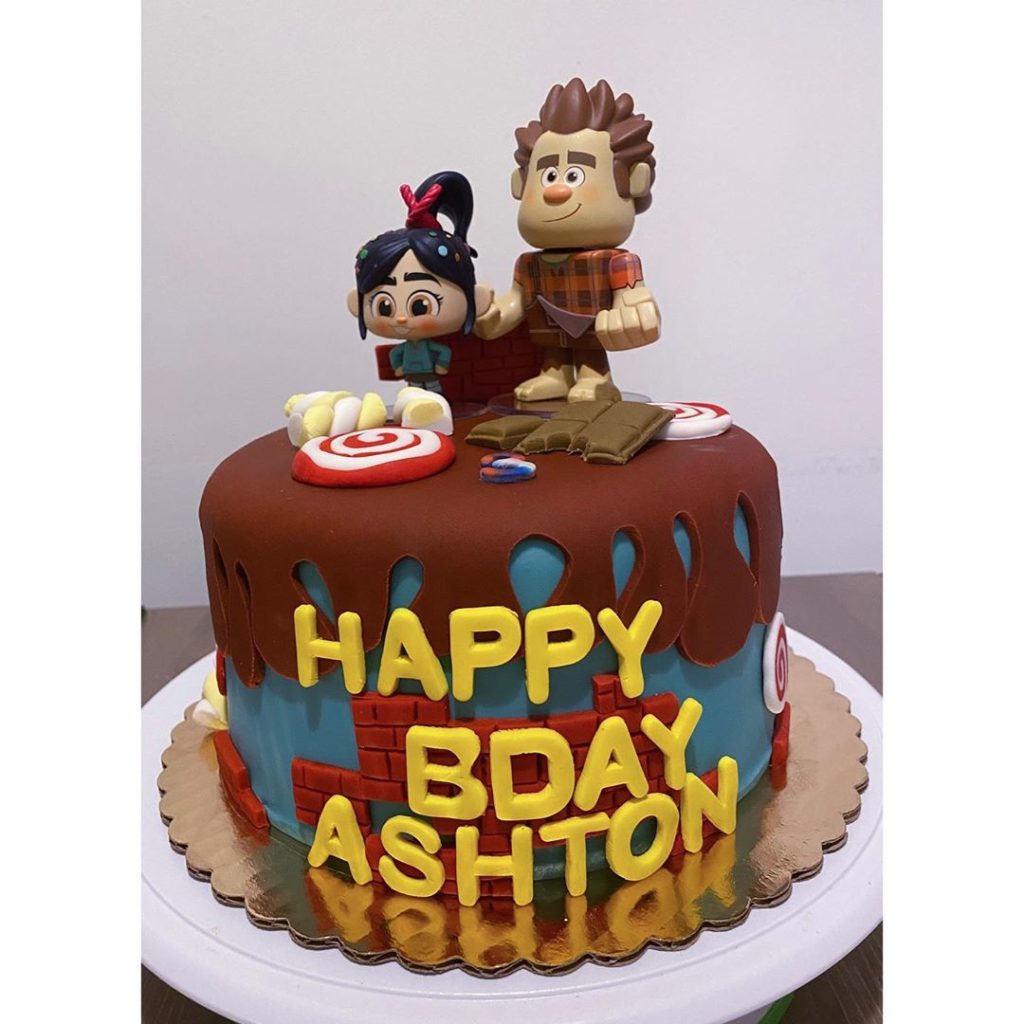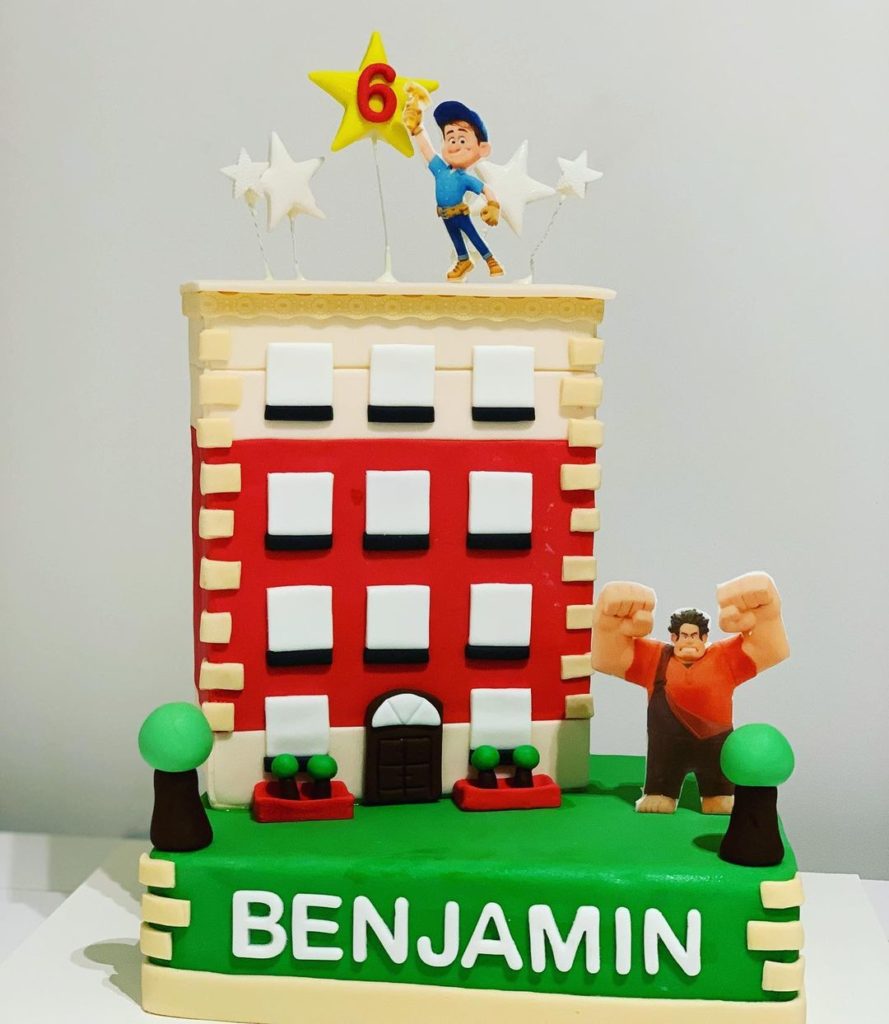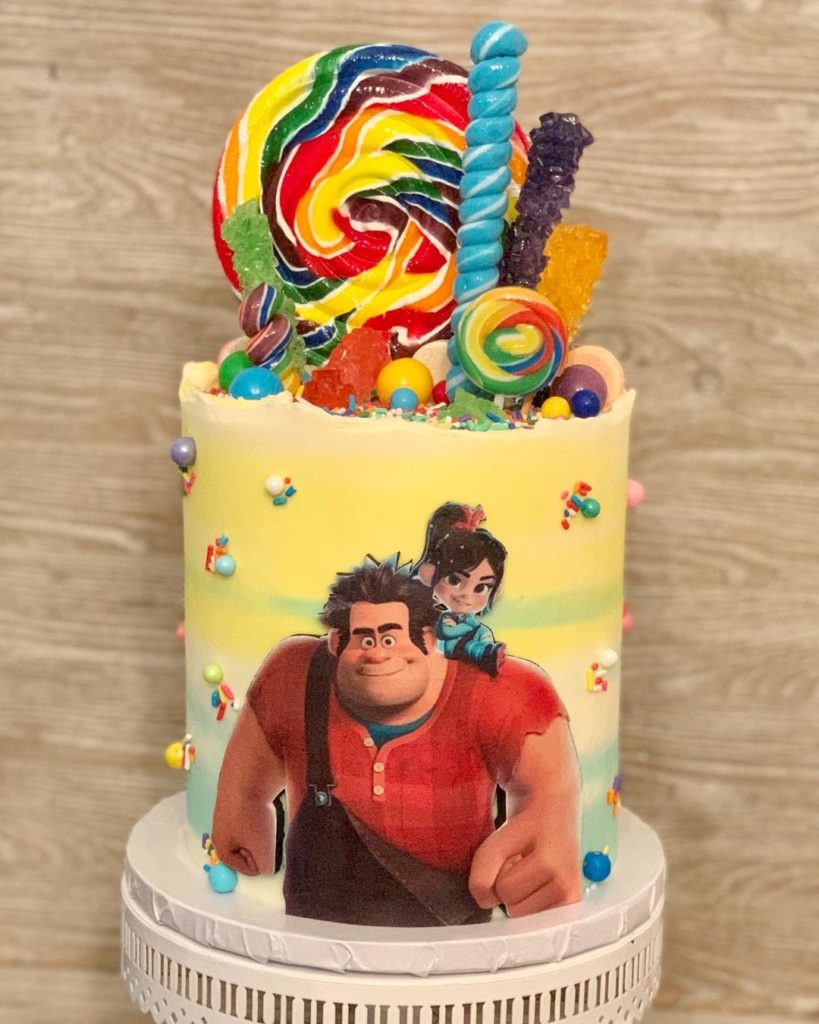 I guess you can see that recurring theme with a winning Wreck It Ralph cake is to have Ralph and Vanellope surrounded by candy.
The reason why so many go with this, is that it is just a winning combination and as you can see, the combination makes for a beautiful cake.
You May Like: Toy Story Cake Ideas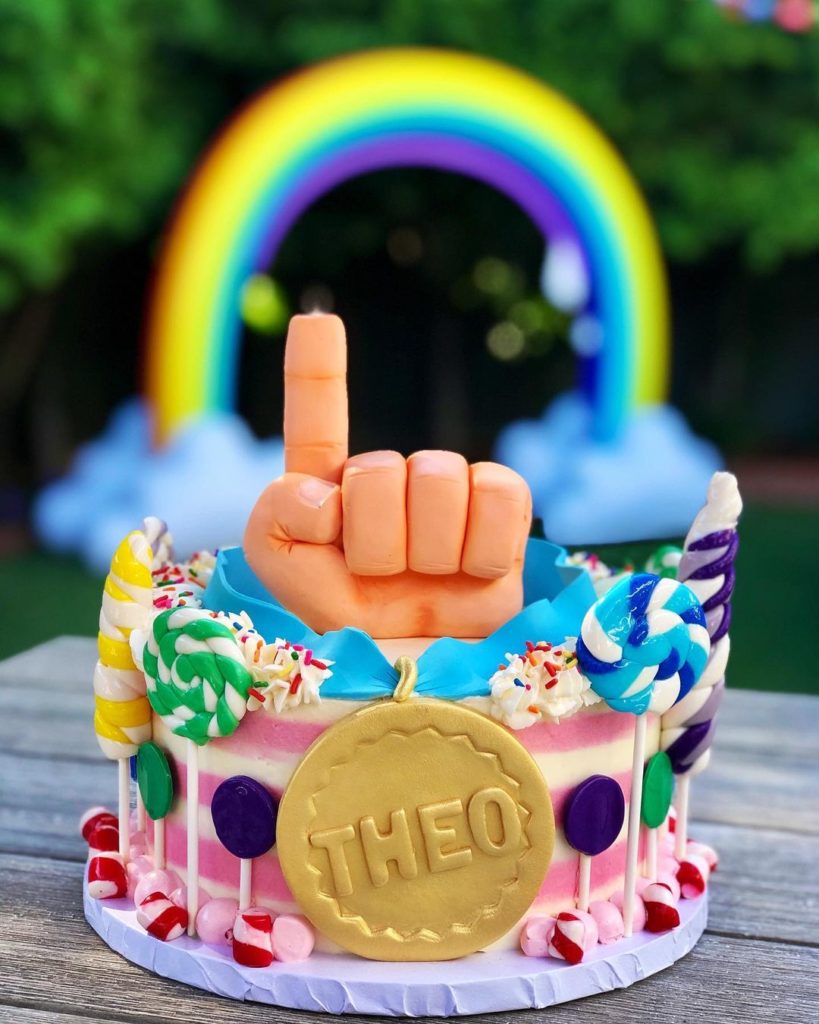 If you want something a bit different, you could always let Wreck It Ralph's fingers be the star of the cake.
Zettie Belle Bakes threw together a beauty with Ralph's medal and his finger pointing up showing he was #1
Great way to personalize a cake for the birthday boy/girl and it is different from some of the more common designs.
Wrapping it up
As you can see, there are so many different options available when looking for Wreck It Ralph cake ideas & designs.
Now that you have seen 15 amazing designs, I want to hear from you!
Which idea from the list you liked the most and which design will you be trying?
I am interested to hear, solet me know in the comments below.