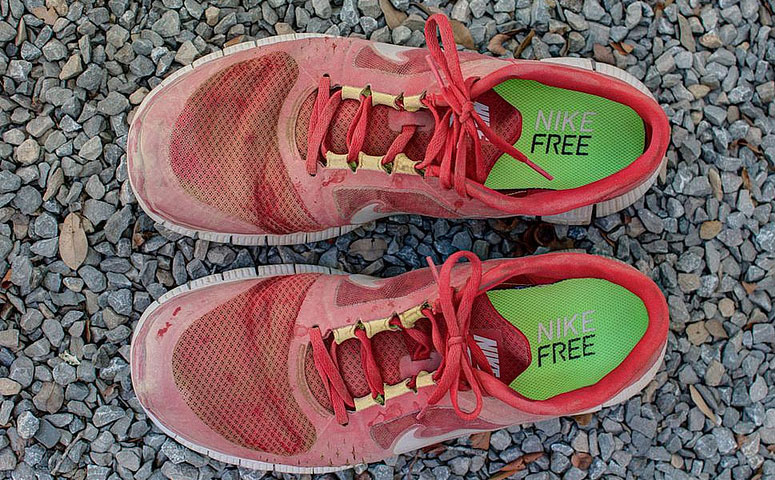 Maybe you are a big Nike fan; maybe you just love the design aspects as well as the styling. Whatever it is, if you landed on this page, you probably are looking at good shoe options for CrossFit.
There are a lot of shoes to choose from, but which ones really make the cut and are an excellent choice for the variety of athletic activity you will be doing.
Well I have made things a bit easier for you, as I have compiled a list of Nike CrossFit shoes that you can consider.
Nike Free Trainer 5.0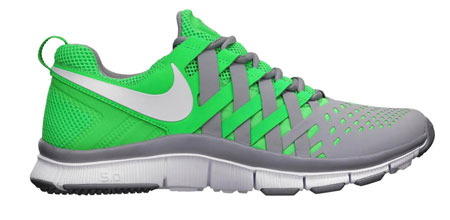 The Free Trainer 5.0 is a pretty popular and excellent choice to do your WODs in. It has an almost barefoot like composition and you will be able to move around a lot more naturally along with the trainer delivering excellent support and comfort. Aside from doing WODs, they are also great to run around in. It is extremely lightweight and when you try them on, you will be thoroughly surprised at how light they feel on the feet.
Nike Free Trainer 3.0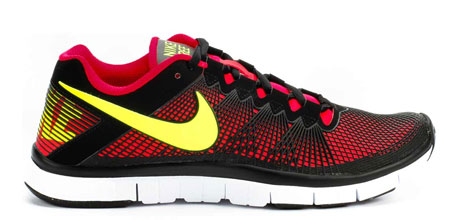 The Free Trainer 3.0 is a stripped down and more barebones version compared to the 3.0. It features a 3mm outsole that gives you a more true to life barefoot feel. If you are looking to up your performance, then this is a good option to have, as it does away with a lot of the cushioning. It is still a sneaker that delivers great comfort, flexibility and support. You will also be able to lift in them with no problems.
Nike Free 5.0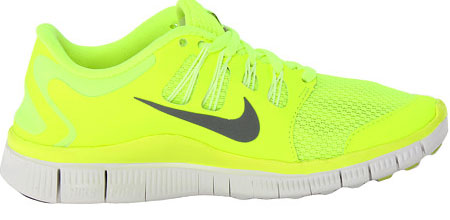 While the Free 5.0 is a running shoe, it translates really well when doing CrossFit. You are going to essentially get a sneaker that has a low profile fit to it, as well as being extremely flexible, lightweight and supportive. When working out in them, people enjoy the fact that they are so responsive and give a bit more edge to their performance.
Are Nike Frees Good for CrossFit
Everyone has their preference, but you will find that a lot of people who are just starting out or seasoned will recommend different options from the Nike Free series. Are they the best  for the job? Well it really depends on what you are looking for and how serious you want to get into your workouts.
These are minimalist shoes, which mean they almost mimic the natural motion of the feet when barefoot. A lot of people find that they are a good options for WODs, simply because they move more naturally when running or moving around. If you take a look on a pair of these sneakers, you will find that they are really flexible and you can bend and twist them in any direction. This should give you a good look into the way it will form on the feet. They are extremely breathable and have great support, so you should be able to do lateral exercises in them with ease.
As stated above, you can use these for WODs and you will have no problem. It is a great running shoe as it is very light and responsive as well as body weight workouts and if you are doing light lifting. The Frees are really durable and you do just about everything in them without fear of them falling apart.
If you like the idea of minimalist footwear and want to see some more options, then you can take a look at my definitive guide to the best shoes for CrossFit. Here you will find the best options that most people are wearing to workout in.
Weightlifting and Nike
Will you be able to lift in any of the trainers I recommended above? You will have no problems, as there are a lot of people who have done it with no issue. However, I should state that lifting in these shoes really depends on what goals you are aiming for.
If you are interested in doing serious lifting and get it right on a technical level, as well as master the lifting movement patters, then you should get Olympic weightlifting shoes.
While Nike Frees' are minimalist footwear, they are still spongy and this is not really good for proper lifting. You are not going to be as stable as you should be, as they will compress too much and your form and overall lift will not be ideal.
As I said above, it really depends on what you are aiming for and if you want to step your lifting to the next level, then maybe you should consider the Nike Romaleos.