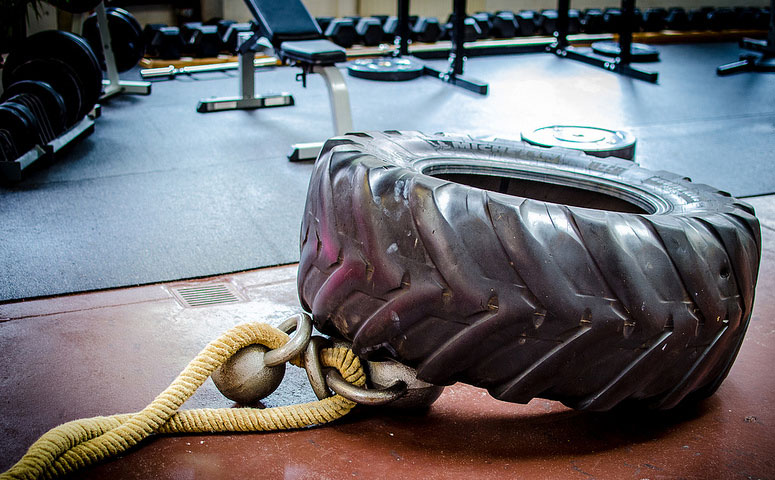 Are you on the hunt for some really top rated shoes for CrossFit? It can be a bit challenging, especially if you are a newbie, trying to figure out what shoes to get and the benefit of having on specific type over another. This is not made easier as there is thousands of websites saying that you need to have this or that to be your best when working out.
The good thing is that I decided to create a comprehensive guide highlighting my choices of the best shoes ideal for CrossFit for 2014.
Reebok Nano 3.0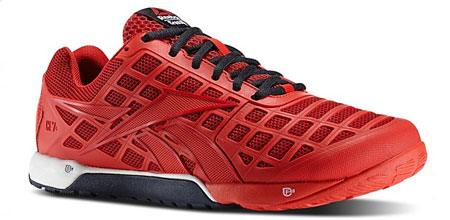 The Reebok Nano 3.0 is a trainer that is designed specifically for Crossfit. You will have no problem running, jumping or lifting in them. They are very lightweight, durable and one of the better buys you will make.
Drop: 9mm – 5mm heel to toe drop, gives the shoe a low profile
Ideal for: Minimalist footwear makes it the perfect choice for all WODs
Minimus 20v3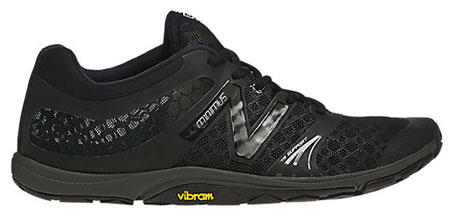 The Minimus 20v3 is a great option and many people rate it as one of the best available. It is extremely durable and you should have no problem doing your WODs in them.
Heel to Toe Drop: 6MM
Ideal for: Running, jumping, lifting and other WOD's
Price: $99 up for men and women
Inov-8 Bare-XF 210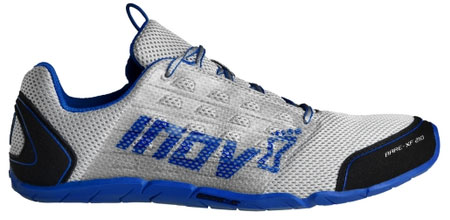 If you are a Crossfitter, then this shoe should be on your target. It has a great minimalist design, is super durable, as well as flexible and lightweight. They are also pretty good to lift in; the Bare-XF 210 basically does it all.
Heel to Toe Drop: 0mm
Ideal for: WOD's, running and Olympic lifting.
Price: $130 for men and women
ASICS Onitsuka Tiger Ultimate 81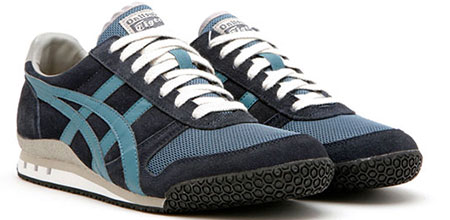 Old school sneaker that works really well when doing your WOD. Flat sole, amazing fit and a good option to check out as many people have this as their go to trainer.
Drop: It does not have a 0 drop; however the sole is very flat.
Price: As Cheap as $75
Adidas Samba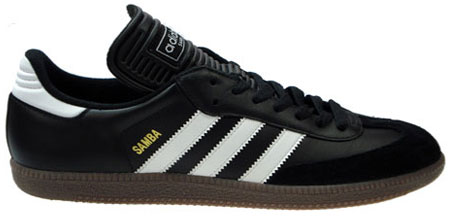 Even though it is designed for indoor soccer, you best believe it will get the job done. Very flat sole,  which makes it good to lift in. You can  run and jump in them with ease and what's great is that they are also pretty cheap.
Price: $55 up
Vibram KSO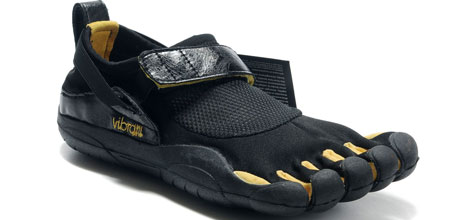 Back in the day Vibrams' caught a lot of heat of being great barefoot shoes, but they did not translate that good for certain WODs. The KSO is a true minimalist trainer and doing your WOD will be made easier with them. No worries about slipping around in them here.
Price: $90 up
Merrell Trail Glove 2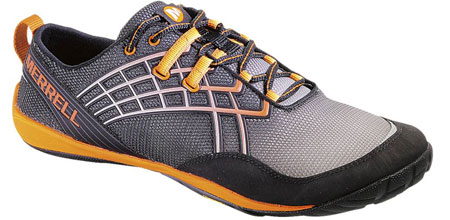 Merill Barefoot Trail Glove – One minimalist shoe that Crossfitters love and respect is the Merrel Trail Glove. It is great at replicating the barefoot experience and is considered to be one of the better minimalist options available. The sneaker features a Zero-drop, is lightweight, flexible and also has a Vibram-designed sole. It is not an attention grabbing sneaker, but it isn't the ugliest looking in the world. If you are looking for a pretty decent, all-round crossfit sneaker, then this is a very good option to have.
Heel to Toe Drop: Slight drop from heel to toe
Ideal for: WOD's, running and Olympic lifting.
Price: $100
So what is Makes a Shoe Good for Crossfit?
In Crossfit, you are going to be doing a ton of varied activities such as running, skipping, lifting, climbing, throwing, jumping etc.  Ideally, the best way to participate is by being barefooted, but for safety reasons, it is not a good option. Aside from that, going barefoot will mean your feet are going to get all dirty and spending minutes scrubbing the dirt off is not a fun process.
So now that you can't participate barefooted, the next best option is getting a minimalist shoe for Crossfit. A good trainer for this activity is one that will allow you to have that barefoot minimalist feel and fit. The only difference is that there is some amount of protection of the feet against the ground.
Important Characteristics of Minimalist CrossFit Shoes
When choosing your sneaker for Crossfit, you should make sure that they haves certain features. These features are very important as they will affect the performance of the shoe, which in-turn affects your workouts.
Neutral/Nearly Neutral Sole
If you want the ideal minimalist shoe, it would be best if it has a zero drop from heel to toe. With this feature, the footwear you get should essentially be flat on the ground.  With trainers like this, you end up with a wider surface area, which means the feet will be stable on the ground, making it ideal when doing activities such as jumping, running, skipping, climbing or lifting. Shoes that have a very low heel-toe drop from 1mm-6mm can also be worn with no problems.
Lightweight
You want to look for something that is minimalist and extremely lightweight. You do not want to be doing your routines in something that is weighing you down, it is counterproductive.
Flexible
Flexibility  is very important. You do not want to get something that is too firm, which will hamper the movement of the feet. Your feet will need to be free so they can move around effortlessly.
Durable
The footwear that you choose should be extremely durable. You are going to be doing various workouts, some of which are pretty intense and as such, you are not going to want to get something that is flimsy and will fall apart.
Minimal/No Support
What you wear to do Crossfit, should have 0 support. It should really be there to give the feet minimal protection and as such, there should not be any arch support or excessive cushioning.
Wide Toe Box
Another good feature that the minimalist sneaker should have is a wide toe box. Trainers with a wide toe box will allow your toes to move around naturally and not be restricted like those with the narrow toe box. Once again this will affect your performance and could also cause your feet some amount of pain.
When Should You Replace Your Shoe?
A couple people have been asking us when is the best time to replace your CrossFit sneakers? When you wear your sneakers regularly, most people often throw them out when the bottom is worn out and in some instances if there is a hole in it. While that seems like the most obvious change, what you need to look at is the midsole. The midsole is the part of the shoe that delivers cushioning, support and stability. This will breakdown quicker than the outsole.
So how do you determine when it is time for a change? Well if you feel that it starts to feel a bit off and not as responsive as before, you definitely should look at changing it. You can also use your body as a measuring stick, especially if you are experiencing foot pain or soreness in the legs or knees.
Remember this activity really does a number on your trainers, so it is a good idea to keep a record on a calendar of when you bought them and you can take a look at when you change them so you can get an idea of how long it last.
What Are Some Popular Brands
There are tons of options to choose from, but if you want great performance look at some of the popular brands below
Also look at CrossFit sneakers designed for Women and men