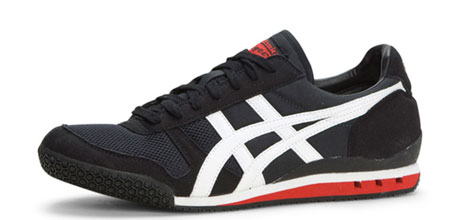 I have seen a lot of people be dumbfounded as they try to figure out what type of shoes to wear to do CrossFit. If you take a look on the web, you will see a variety of options all stating that this one is best choice to have. When it comes to choosing the right footwear, it is extremely important as it can either enhance or take away from your performance.
Popular brands such as Reebok, Nike, Inov-8 and New Balance reign supreme in CrossFit, however you would be surprised that there is a big segment that respect the offerings from Asics, especially the Onitsuka Tiger Ultimate 81.
ASICS Onitsuka Tiger Ultimate 81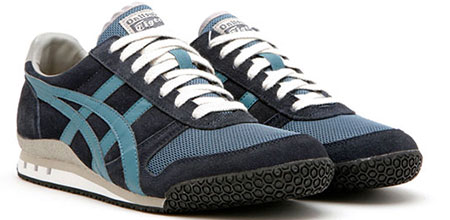 Why People Like Them: You can easily transition from WOD to WOD with no issue. Easy to run in and stable enough to lift weights.
Drop: It does not have a 0 drop; however the sole is very flat.
Price:
It is quite interesting that that a sneaker that has been around for almost 30 years, still delivers performance that is oftentimes regarded as better than its modern counterparts. This particular Asics shoe is pretty good for CrossFit as it is extremely flat and does not have excessive cushioning like some of the other athletic trainers out there. It is more than comfortable enough to run around in and do burpees or whatever the WOD of the day is. A lot of people also like them because they are pretty flat and can do light weightlifting without compromising their form.
They are also pretty stylish, as there are tons of color options available.
How Does It Stand Up to the Others?
Well it might not be as fancy as some of the other CrossFit sneakers available, I still got to say that this Onitsuka Tiger sneaker is solid to workout in, especially if you will be doing a lot of running. It is designed for running, but because of its versatility and low-profile, you will be able to lift in them, as well as do whatever WOD. They are pretty durable as well and as intense as your workout is, you can be sure that they will not fall apart on you.
Price wise you can't go wrong, as it is relatively cheap, especially for the type of performance that you will be getting. If you look on some of the Crossfit shoes here, you will see that you could buy 2-3 pairs of Ultimate 81s for the price of one modern minimalist sneaker. So if you want performance and don't want to shell out a lot of money, then you should give these a try.
Best Place to Get the Ultimate 81?
If you are looking to get this sneaker in a regular brick and mortar store you can visit places such as Sheik shoes or Journeys. You can try them on and see how they fit, just to see if this is fit or style that you like.
You can also shop online and this might be easier for you, depending on where you live. I like Zappos.com simply because they have a really good selection of colorways as well as some pretty low prices. Aside from that, they offer free shipping on whatever you buy and if you don't like it, you can return it for free as well. Great deal if you ask me.