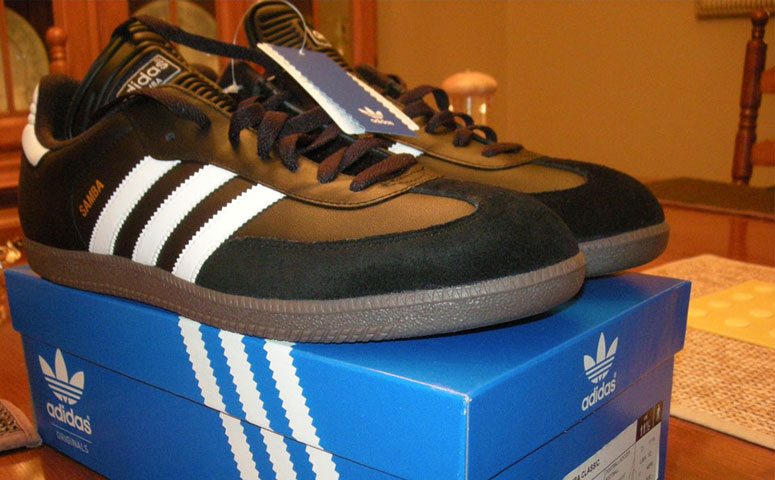 Adidas has developed a name for itself as one of the best athletic shoe manufacturers in the last century. They have shoes for all types of activities and the performance is just as good as their counterparts such as Nike, Puma or Reebok.
With the emergence of CrossFit, many sneaker companies have jumped on the bandwagon of creating footwear that are designed specifically for this intense workout.
So, you probably ended up here trying to find some good CrossFit options from Adidas. Well there are none specifically designed for the workout, but below I have listed a selection of options that will do just fine.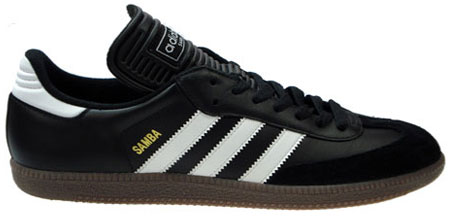 The Samba has been around for years, but this is still considered to be one of the best classic sneakers available. Originally designed for soccer, you find that it is a great choice for CrossFit and WODs just because of its flat design. Even though the Samba is flat, it still has excellent cushioning and support and you will be able to do lateral moves and shifts in them with no problem. It is also good to lift in, thanks in part to the flat rubber sole, that will give you the stability and support that is necessary for this activity. It is also has a pretty good price point, so no worries there.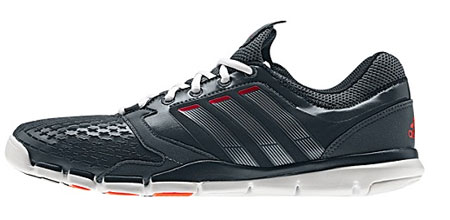 Performance wise, these are sneakers that are geared specifically towards CrossFit. They work well if you are doing a lot of agility work or running. Doing WODs in them are no problem and they are ok to lift in, though not recommended if you want the proper form (go for something flat). The adipure Trainer 360 is also extremely comfortable, lightweight and flexible. You will be able to move with ease with them on and that translates into better performance in the long run.
They are available for both men and women.
Adipure Trainer 1.1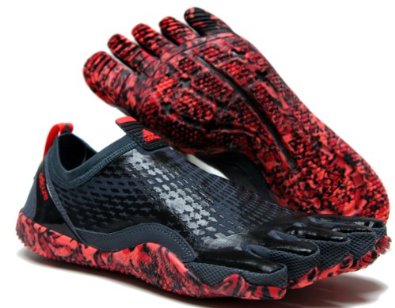 While some will say the adidpure Trainer 1.1 is a blatant copycat of the Vibram Five Fingers design, it is still pretty good to have and run around in. These barefoot inspired shoes are as close as you can get to being barefoot in real life. They accomplish that goal almost perfectly, but you also get adidas attention to design and detail. You will have no problem running, jumping, lifting or climbing while wearing them, despite their odd shape. They are also a good conversation piece, as the unique design will have people clamoring trying to find out where you got them.
So How Good are Adidas Shoes for CrossFit?
If you were to check out my CrossFit shoe guide, there are a ton of different options to choose from. So the big question is, how does Adidas stack up against them?
Well, to start off, their advanced adipure Trainer 360 and Trainer 1.1, while technologically advanced, they are not highly regarded as the "best of the best". They are still pretty good because of their minimalist design and you will still be able to have good performance in them.
As it relates to the Samba, you have a lot of people who absolutely swear by them. There are many who consider them to be the best adidas CrossFit shoes on the market. Even though these sneakers are decades old, they have the most important features for the intense workout, which is they are very flat and stable.
They are still a good buy for something that is 30 years old, they will match up well with Inov-8, New Balance, Vibrams and Nike.
Weightlifting Shoes
If you are serious about your weightlifting form and techniques, then you might want to invest in Oly shoes, specifically for lifting in CrossFit.
You generally can lift in any of the trainers that we recommend above, but if you want to maximize your form and technique, then you should go with something that is designed specifically for lifting.
The adipower Weightlifting Shoe is a great option for Oly lifting. They are very stable and low to the ground and this will help your form and make a big difference in doing snatches, squats and other routines. It is a good investment if you are looking to take your game to the next level.