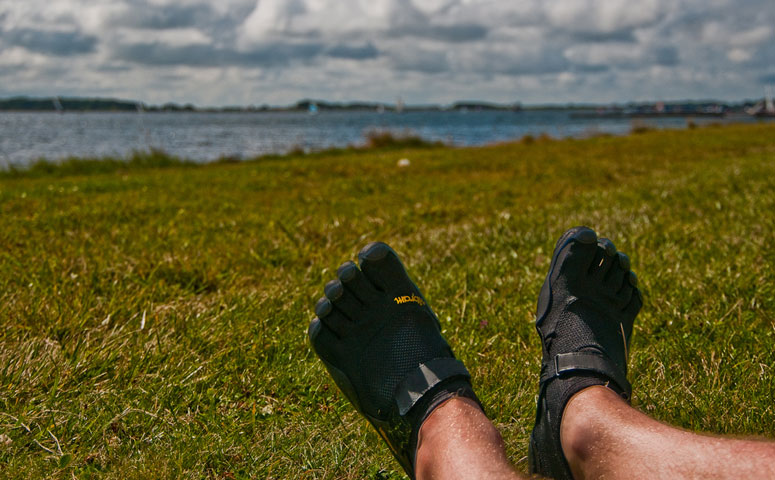 The barefoot craze is here to stay and Vibram is the most out there company as it relates to pushing the whole minimalist footwear. The reputation of performance adds another layer to a company that wants to be known as the best.
Below I am going to highlight Vibram CrossFit shoes and look at the best options to choose from. So keep reading to get an idea of which ones you should consider.
Vibram KSO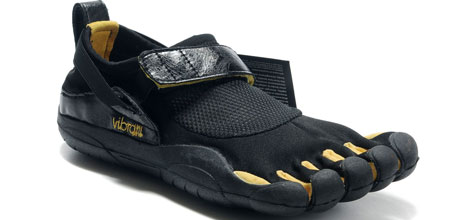 If you want a versatile shoe that can do just about anything, then the KSO is a great option. This will literally fit to your feet and is bare as it gets. It gives the wearer a great barefoot experience, thanks to the 3.5 mm outsole. It is pretty comfortable to wear and you will be able to do all your WODs in them with ease. This is by far the best option from the company.
Vibram KMD Sport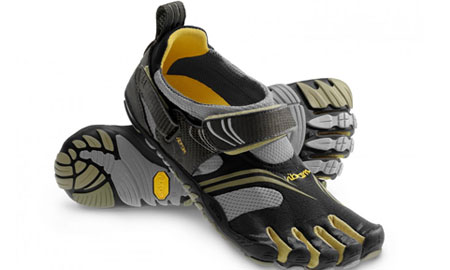 The KMD Sport is really different from the KSO mentioned above. This shoe has a 2mm outsole, which makes it even more close to that barefoot feel. They are great to run around in and it might be a bit challenging to pull off certain WODs in them. Where they shine is their flat fit and this makes them really good to lift in. You will almost have that natural feel, which will result in a more stable and secure stance and form.
You can get the KMD Sport with a lacing system or one that uses Velcro straps to secure the feet.  The speed lacing system is better geared towards those who have a higher instep and wider feet.
Vibram Bikila LS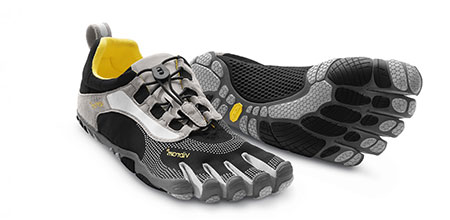 If you want a sneaker that delivers that perfect balance of something to workout in and one to run in, then the Bikila LS is one to consider. It features a very thin outsole that allows you to get that minimalist feel, especially when you are running. The Bikila is very lightweight, which makes it versatile and you should have no problems doing whatever WODs in them. Many people opt to use them more for running, simply because the KSO and KMD Sport are just so much better.
Are These Shoes Any Good for Crossfit?
I think the answer to that question really depends on who you ask. There are some people who absolutely hate Vibrams, simply because they believe that they are over-hyped, ugly and are really terrible to do WODs in
There is another viewpoint that they are some of the best footwear you can wear, simply because of the performance that they afford you. They have some of the best barefoot minimalist sneakers on the market and they can go a long way in helping you in accomplishing your goals.
As they stack up against popular choices such as Reebok, New Balance or Inov-8, VFF is up there with them and might be better than some models. You can forget adidas and Nike, as they simply blow them out of the water.
The one downside is that a lot of people do not enjoy running in them. They find that they might slip and fall or that the traction is not that great. It really depends on the model that you get, so I would say your mileage may vary.
You can see more minimalist CrossFit shoes here on this page.
Be Prepared for the Stink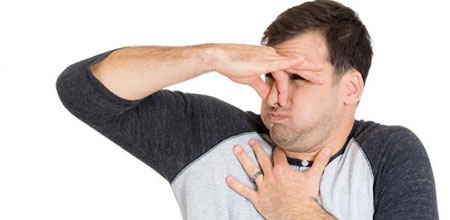 If there is one complaint about wearing these Five Finger shoes for CrossFit is the simple fact that they will stink to high heaven when done. You can do a quick and simple Google search and find tons of people complaining about the foul stench of their prized possessions.
In wearing the VFF, a lot of people tend to put them on without any socks. This is done so that they have that almost barefoot like experience. Running around in them, getting all sweaty and dirty, there is an odor that will develop and sometimes it can stink so badly, it is toxic. J
The good thing is that they are machine washable and there are a ton of other commercial products available that you can use to treat them and their awful smell.