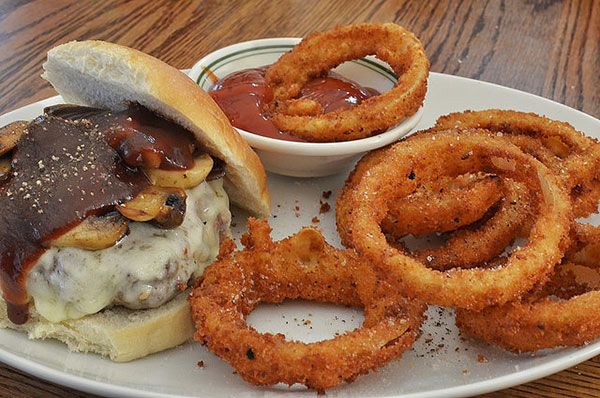 Crunch, yum, crunch, yum, crunch, yum (repeat 10 times or more). That little exercise is the process needed to enjoy super-tasty onion rings. When you start eating one, you just can't stop until they are done. Onion rings are great to eat and are the perfect compliment with the right comfort food.
If you want to know how to reheat onion rings, so that they are super crispy and delicious, then you need to check out the super-quick guide below.
Use the Oven/Toaster Oven
If you want to have crispy reheated onion rings that match up perfectly with your burger or fries, then you definitely need to put them in the oven. This will allow them to be heated properly and also maintain their crispness.
Steps:
 Turn on oven and heat to 350 degrees Fahrenheit.
Wrap onion rings in foil and place in oven.
Heat for about 10-15 minutes, checking to ensure that they are heated properly.
When done right, the rings should be piping hot, crispy and ready to enjoy.
Try the Stovetop
Another method you can try is re-frying them on the stovetop. This is another quick method  and you are guaranteed to have them crispy and ready to enjoy in no time.
Steps:
 Heat up a pan with oil.
Place onion rings in and re-fry them until they are heated up and ready to be enjoyed.
Stay Away from the Microwave
If you want to be royally upset, then don't use the microwave to heat up your onion rings. The microwave and fried foods are a big NO-NO! and what will generally happen is that instead of being crispy, they will come out soggy and yucky. It's a waste of good food and it is better you eat them cold, that destroying them in the microwave.