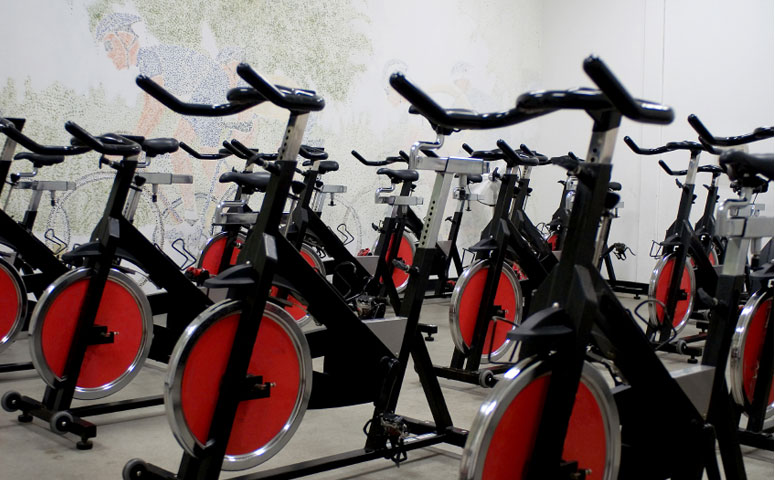 5 Things to Consider When Choosing Indoor Spin Shoes
There are tons of options when it comes to indoor cycling shoes and it can be pretty challenging trying to pick the right on for your class. The good thing is that it is easy to find information that will point you in the right direction. You can easily equip yourself with the knowledge about what to look for and what to consider before you spend your hard earned money.
In this quick guide, I will highlight 5 of the most important things you need to consider when you are looking at shoes for your indoor spinning class.
Be Informed About Your Shoes
You should be informed about your shoes for spin class and not every cycling shoe is a good fit. There are casual riding, mountain biking and road cycling shoes. For spin class it is recommended that you go with footwear designed for road cycling as it is the perfect fit.
You may ask why? Well look at the features they carry below:
Stiff Sole – There is a big advantage that you get wearing footwear designed for cycling, as opposed to regular athletic sneakers. Stiffer soles of cycling shoes allow for a more efficient energy transfer while you pedal on the bike and this in-turn leads to a better workout. While riding with stiff sole shoes, you will find out that your legs will have less fatigue and you will be able to perform a lot better in your class. They are not ideal to walk in as they are pretty inflexible, but you will only be using them in your class and that's it.
Velcro Straps– Whatever footwear you are looking for, you should ensure that they have Velcro straps. These straps allow for a tighter, more secure fit, which works out better when you are pedaling. You will not have to worry about your feet slipping all over the place and this translates into a better ride and performance.
Lightweight – You definitely do not want to be riding around with cement blocks on your feet and as such most indoor cycling shoes will be very light. The lighter the better, as this reduces foot fatigue and allows you to pedal for longer.
Find Out What Pedals Your Gym Uses
Before you head out and pop some money on a new pair of shoes, it is a good idea to find out what type of pedals your gym uses in their spin class.
Generally, most gyms will have cycles that are equipped with the 2-hole pedal system known as SPD (Shimano Pedaling Dynamics). For Spinning, this is the standard, but it is always good just to be sure. There might be some gyms who are using the 3-hole system known as Look. The Look system is not very common, but just in case, it is a good idea to check before hand to ensure your footwear is compatible and you are not left with something that cannot be used.
What are The Must Have Brands
If you have been looking up and researching the different cycling shoes that are available, you will notice that there are tons of options available. You have companies saying this is the best while others stating that theirs are the must haves if you are serious about your performance. It is a lot of noise, especially since everyone is trying to push their product as the best.
While there are so many choices available, there are certain brands that stand out and are highly respected as top performing footwear.
Some of the more popular brands both men/women should consider are
SIDI
Pearl Izumi
Louis Garneau
Price
Price and $$$$ are always going to come up when you talk about Indoor spinning shoes. You are going to have to spend extra money to get a pair of shoes that you will only be wearing sparingly and will it make a significant difference in performance, especially if you aren't into spinning like that.
You can always look at the different options available and see what prices work within your budget. You do not have to go with the most expensive ones available, as some of the cheaper models will be able to get the job done.
At the end of the day this is an investment in you, so you have to consider that when making your decision to see if it is worth it.
Are They Worth It?
You can do in your indoor cycling classes in just about any type of shoe, but you need to ask yourself how much of an investment do you really want to make. While regular shoes can be worn, there is a big benefit in wearing shoes that are designed specifically for Spinning. If you are looking to have better performance and efficiency, then it would be a good idea to invest in a pair of these shoes. It is going to cost a bit more money, but if you are really serious about maximizing your workout, then it will be worth every single penny.
At the end of the day, it really boils down to what you are comfortable with, what your fitness goals are see if it makes sense to spend money on something that you might only wear for a couple of hours for the week and that is it. If you can answer these questions, then you will know which direction you will be going in.